Last year flew by so fast that some of us didn't feel the impact of 2021. With the amazing progress of vaccinations to almost everyone in the world and still many worries about the world we are currently living in today, we have truly adapted to living in the New Normal and gotten used to our limitations. This New Year, 2022, people have gotten used to the current situation and everyone has gotten this happiness factor filled in December 2021. Now, people have reverted back to the benefits of work-from-home and prepped their homes to wait out the latest variant. Thankfully, it isn't too deadly, albeit, its transmission is faster to spread.
Now, you are probably reading this in your comfortable bed, living room space or your own little work desk in your home. Staying at home is the new norm and so does your consumption of entertainment and new releases. Streaming services have become profitable for several movie and TV studios and in the past two years, some have been dedicated to releasing their new content on said streaming services. Netflix is one of the most popular platforms in the 2010s and their success hasn't slowed down. They have created several award-winning shows and allowed other pre-existing shows to appear on their services to be available 24/7 to their 500 million concurrent users.
In this article, we have listed a couple of shows that have been released in 2021 for you to enjoy binge-watching in your beautifully crafted homes and upscale condominiums. So, sit back or lay comfortably across your couch or bed and choose any of the following listed shows to begin your chill journey in your cozy space.
5 Best Netflix Shows of 2021:
Cobra Kai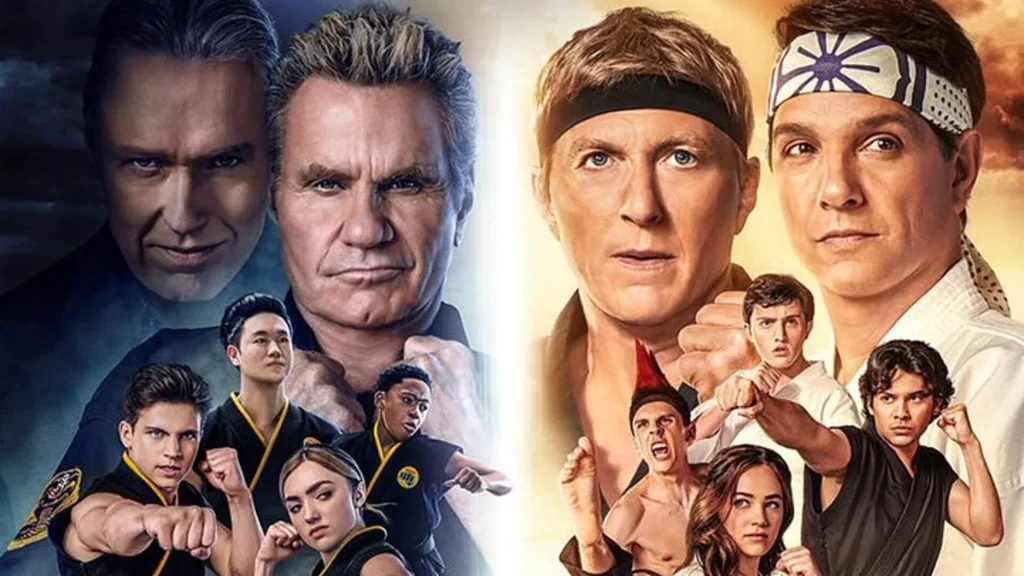 Photo from gamesradar.com
Cobra Kai has surprised many fans of the original trilogy of The Karate Kid and even created new fans who poured their immense support for this sequel TV series. It was originally released on then called YouTube Red and then later transferred the entire series to Netflix, after purchasing the rights to it prior to their production of Season 3.
The overall writing – dialogue, characters, and storylines – carried the series into the foray and it is the only few 80s revivals and continuations of old franchises that deliver expectations and more. The 4th Season of this beloved series was released December 31, 2021, a day before the New Year starts and continues the storylines introduced in the previous seasons and creates more tensions between the characters and delivers amazingly shot and choreographed karate.
Cobra Kai brings back old characters from the original and utilizes them effectively, while at the same time introducing new characters such as Miguel, Tory, Robby, Sam, Demitri, and fan favorite, Hawk. A lot of people and fans have mentioned that the storylines and level of quality in their writing should have been applied to the Star Wars sequel trilogy, and it is true. Both franchises brought back old and beloved characters to star alongside newcomers. But, Cobra Kai tackles the themes of good and bad/light and dark more effectively than the new trilogy of Star Wars. As all of the characters of Cobra Kai are not necessarily on either side of the spectrum, instead, they were given believability and proper characterization, amidst the cliches of a teen drama and a dash of action-fuelled karate.
What is also commendable of this series is that new fans can proceed in binge-watching this without prior knowledge of The Karate Kid trilogy. As the storylines of those previous movies are interwoven amazingly here, especially in the first season. Although older fans had a fun time reminiscing on the stories introduced before and easter eggs, it is also considered a great starting point for people who are interested in Cobra Kai and The Karate Kid.
Cobra Kai is a masterfully crafted series that continues the legacy of the 80s The Karate Kid, giving more depth to the rivalry between Johnny Lawrence and Daniel LaRusso, and each season gets better and better. Netflix already greenlit the production for Season 5 that is soon to be released on December 31 again this 2022. So, you have the full four seasons to catch up before Season 5 arrives for more action, drama, and dare I say, even better than the last.
Arcane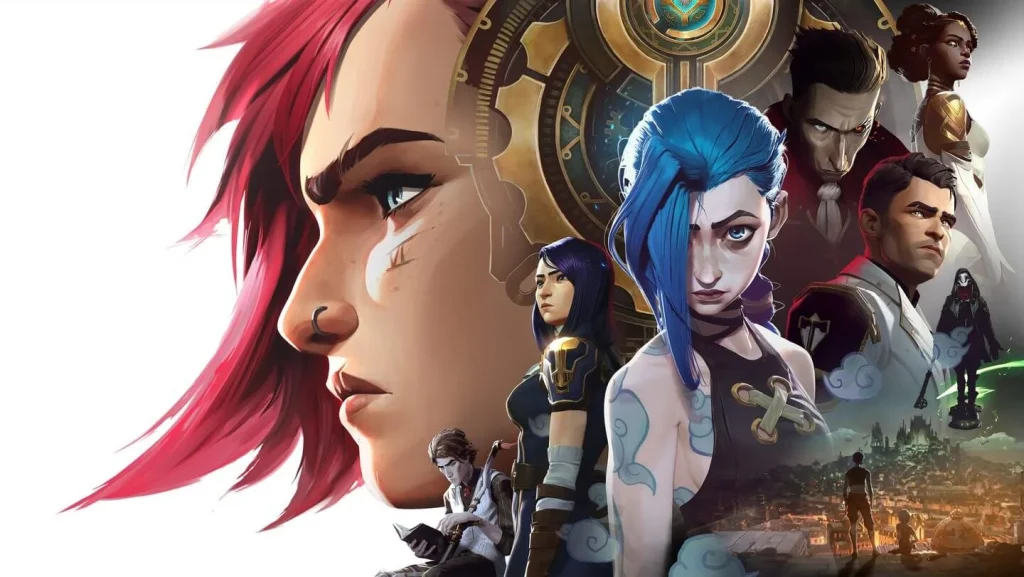 Photo from riotgames.com
Arcane is a masterclass of animation and one of the very few to successfully adapt a videogame into a different entertainment form. Arcane is based on one of the most popular video games of the 2010s, League of Legends, and with it being a TV series, it is perfect for the rich world of League. Despite the core gameplay of League of Legends is a multiplayer online battle arena, the excellent development team in Riot Games has written immensely deep and interesting lore for each character (champions – the term coined by the in-game matches), amazing artwork, and inspiring music videos to compliment the many years of League of Legends content.
The story presented in the first season utilizes fan favorites Jinx and Vi and many more that introduces to their origin stories in the criminal undercity, Zaun, and the rich, utopian society of the city of Piltover. Overall, the themes presented in this overarching plot present the ideals of rich and poor, much like Cobra Kai, there is no clear good or bad side. Every character, from the mainstay champions from the game and newly written characters for the series, is filled with incredible writing and believability to their actions and compelling purposes in the story.
It is a gray and dim setting in one of the many cities and factions in the League of Legends lore, so Arcane is set to have multiple seasons featuring more groups and factions. What is interesting here is that the writing team is able to stretch a couple of paragraphs of lore and backstory to every character, setting, and even game mechanics into an episodic format with incredible pacing, worldbuilding, and skill to balance what they want to portray in each act. They were given creative freedom to do what they wanted from the established canon, but it still strings along extremely well. Giving both veteran League fans what they pictured for the adaptation, while new audiences enjoy a well-done show to start appreciating the franchise.
Arcane is also complemented with an impeccable blend of 3D and 2D animation, which provides the same vibes as the animation style of Spider-Man: Into the Spider-Verse. The motion and art style brings over the presentation seen in the game – steampunk, sci-fi, and dark fantasy – that manages to be fresh, amidst the overcrowded genre. Plus, Arcane exceeds expectations for how a video game adaptation should be done, after a few crowning gems such as 1995's Mortal Kombat and 2020's Sonic The Hedgehog, Arcane is a masterpiece and a shining benchmark on how Hollywood's direction and passionate creation and handling of the source material for future video game adaptations. Due to the critical acclaim and reception, a second season was officially greenlit, immediately after the first season ended. It is time to catch up on what happened in Arcane today or maybe, finally play a League of Legends match.
Squid Game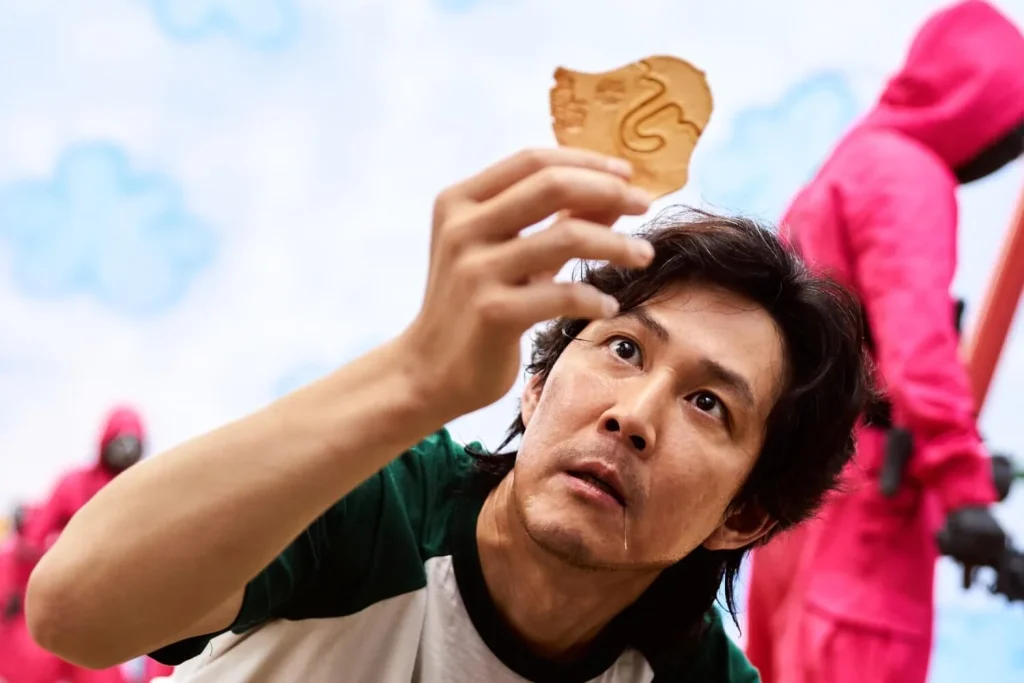 Photo from nbcnews.com
What else is left to say about this global phenomenon of a series? Well, watch it and see what the hype was! This series was the cause of a new Halloween costume trend and a craze for dalgona cookies in 2021 and a lot of people singing a Korean tune in the hymns of one of the series' iconic set pieces.
Squid Game takes another take on the concepts of "fights to the death in a contained area," much like its predecessors before it such as Battle Royale (2000), Alice in Borderland (2020), and The Hunger Games franchise (2012 – 2015), and adds a dark twist by using children's games as the deathly challenges in this thrilling series. Given that the series originates from Korea, who are known to use smart social commentary across any genre that they make into an entertainment format, it is harrowing and shrouded with realistic tones for its characters and setting. This is especially true with the differing levels of society and the temptations of money. It isn't exactly set in a dystopia, but it is sure to depict one that will inevitably arrive if good and redemption do not prevail.
Squid Game is deserving of its hype and the acting and writing come together perfectly in introducing the hard-hitting emotions, thrills, and a downer feeling of how far you can go in the pursuit of an easy way to achieve money in a modern society and the class disparity in South Korea being the show's biggest themes. With the growing nature of mainstream acclaim in South Korean culture, like in their K-Pop music bands like BTS and Blackpink to their film industry such as Parasite and I Saw The Devil, Netflix hit the bar right in releasing this series, introducing the world to South Korean megastars into international stardom.
What is also commendable about this series is its behind-the-scenes story, specifically on the series creator, Hwang Dong-hyuk. He finished the script for the entire first season in 2008 and pitched it to many South Korean production studios to no avail. Until Netflix arrived and picked it up in 2019 for their program in getting foreigners to use their streaming service and expansion of diverse content around the world. Their investment proved to be fruitful, especially to Dong-hyuk for his biggest break in his career and his experiences during many labor strikes and economic lows in his country in 2009.
Squid Game is one of the biggest streaming and watch performances on Netflix in the last year and the production for the second season is being teased.
Midnight Mass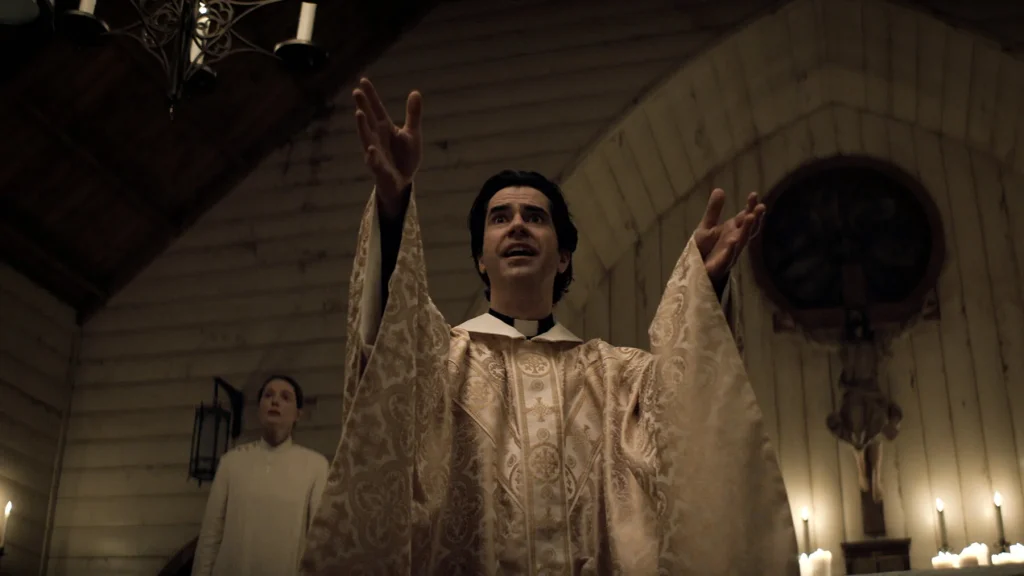 Photo from rollingstone.com
Midnight Mass was a surprise release in September 2021, a month before the month of Halloween. This incredible miniseries was created and written by Mike Flanigan, who is one of the best directors and creators in the modern horror genre. His works (The Haunting of Hill House, Doctor Sleep, Hush, Oculus, Gerald's Game) harken back to the simple methods of effective storytelling in the horror medium, utilizing characters as the main focus across different themes and time periods.
What is mostly praised for Mike Flanigan is his lack of reliance on jump scares, which is refreshing in most modern-day horror movies and instead relies on the audience's wild imagination, fear of the unknown, and his cinematic direction and cinematography creating mood and tension in every scene he captures.
The same praise is said once again for his new miniseries, Midnight Mass. What is truly special about Midnight Mass is its reinvention and unique approach to the subject matter of vampires. It brings back the supernatural creature's mystique, intrigue, and religious connection to demons and pure darkness. It is the subversion to the mythos and utilization of religious beliefs, specifically the Roman Catholic church that truly makes this miniseries scary and hauntingly fun.
One of Flanigan's signatures is the slow pace to build up every character, setting, and scares, but the payoff is satisfying and the overall worldbuilding, amazing. This is an entirely original premise and more personal to Flaningan in his upbringing in the religion and his many personal life experiences. What is also praiseworthy for the show is themes of religion and Catholicism, it isn't entirely critical of the religion nor praising it, but the subject matter is one of the great tools to string the story and horror along into a disturbing whole for sin and human's morality and thinking.
Midnight Mass is an amazing time for both fans of the horror genre and vampires and it is guaranteed to leave you with nightmares or thirsty for more terror-filled bloody goodness.
Mr. Robot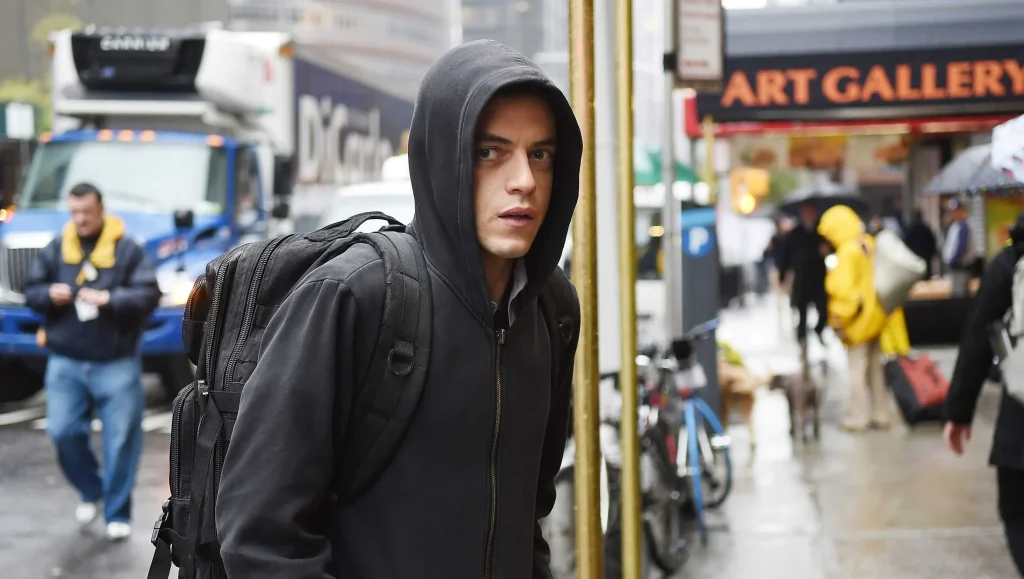 Photo from usatoday.com
Although Mr. Robot was technically finished with its entire series back in 2019, this show was made fully available on the platform starting in August last year. This show is one of the masterpieces of television shows in the 2010s, capable enough of standing alongside Breaking Bad, Better Call Saul, and It's Always Sunny in Philadelphia, for many amazing accolades for its direction, writing, and acting.
Mr. Robot has a lot going for it and every single story beat and plotlines are firmly established from the start and its finale is an emotionally satisfying send-off to the excellent four-season run of this drama and technological thriller. Sam Esmail, the creator, writer, and director of this TV Show bring a lot of grounded elements and realism to it, which is one of the praises mentioned for this series. Mr. Robot focuses on Elliot Alderson, a hacker who joins a hacktivist group, whose main goal is to topple over E Corp, the show's combined symbolism for the majority of many well-known conglomerates in the world.
The hacking aspect of it is considered to be 100% accurate, according to many cybersecurity firms and programmers. This show is filled with technical and technological scenes that captivate the realistic take this show has on hacking and some have been stated that this encouraged audiences to take up programming, or some might say, hacking. Plus, the show highlights mental health, as it is one of Elliot's character traits, which is also praised for showing the different kinds of mental health issues and properly represented for the real thing, rather than the Hollywood-dized acting of it and exploitative nature for shock value.
Every single frame in this show is stylized by Sam Esmail's trademark cinematography of making every character feel small by framing them on the four corners of the camera. That effect creates tension during dialogue and allows viewers to analyze what every character is thinking at that moment. The writing and story in this show are perfect and deliver every single element mentioned today with purpose, emotion, and real stakes to the situation that Elliot and many other characters to a poignant and satisfying close.
The performances are breathtaking, Rami Malek, Christian Slater, and so many others bring to life every single one of their respective characters. The raw emotions and dialogue flow out of them flawlessly. The musical score too is great and utilizes synth waves to create a retro feeling to the whole series.
Binge watch the entire four-season run of Mr. Robot on Netflix today and you are guaranteed to be shocked by the many twists and turns the series takes and revel in the many hacking and computer-related elements that may turn you into a techie-loving nerd after finishing it. And you might have a new hobby or passion to start at the comfort of your home.
Speaking of the comfort of your home, these shows are packed with amazing hours to sink your teeth into, as a way to escape into numerous worlds that delivered their entertaining purposes of the last year. 2021 provided great content for streaming services that make everyone comfortable in their own homes while keeping safe against the pandemic.
Furthermore, you can continue to watch these shows in a new and promising real estate investment in one of the prime locations in Metro Manila, Taguig City. A condo development that will deliver many opportunities to passive income, rental attraction, conveniences within your reach and fast value appreciation.
The Courtyard, Condo in Taguig by Crown Asia Properties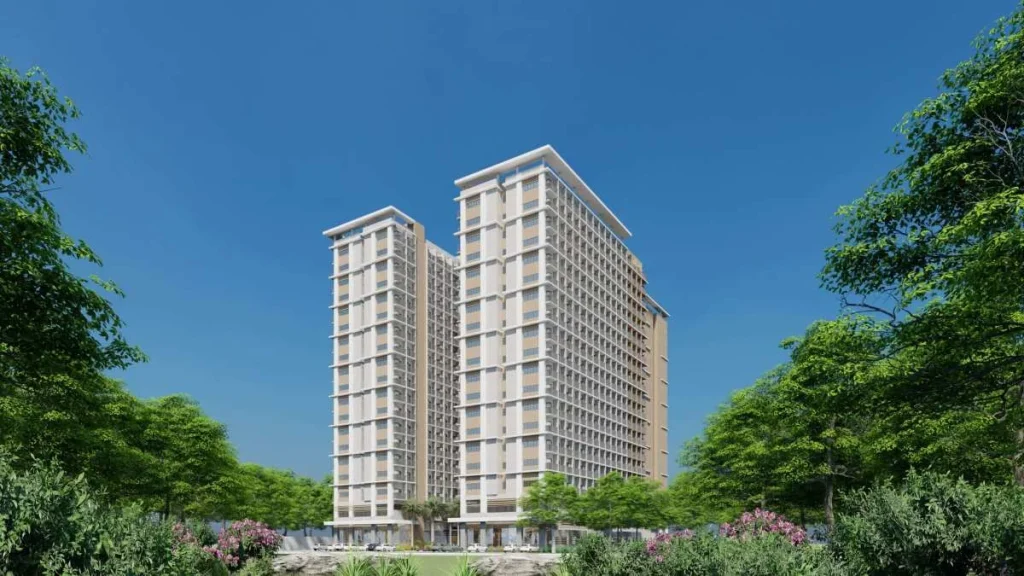 The Courtyard COHO by Crown Asia Properties is your next premium real estate investment that will provide you a global lifestyle at your doorstep. The Courtyard is a pre-selling condo in Taguig that offers an extraordinary upscale development and takes advantage of the rental opportunities within the urban city. The condo development provides residents the absolute convenience of living near Bonifacio Global City and other first-rate key establishments, a retail commercial strip on the ground floor, and the accessibility of multiple road infrastructures for faster travel times.
After a long day at work, The Courtyard COHO greets you with its resort-inspired amenities and an open green space pavilion that harkens the feeling of an everyday vacation. The posh amenities puts future residents' wellness first and creates a serene atmosphere in just a few steps away from your home. An active lifestyle is capable within this high-rise community and investors are attracted to this condo development's live-work-and-play atmosphere. Residents are comfy with The Courtyard's compact and modern Studio Units that give you a spectacular view of the Bonifacio Global City skyline.
Everything is at an arm's stretch, as the property is located along Pedro Cayetano Boulevard, strategically near the C-5 Road that gives residents a 15-minute drive to BGC and other places in Metro Manila. Transportation hubs, medical facilities, and lifestyle centers, such as Vista Mall Taguig, are within your reach.
This is the perfect time to invest in a property like The Courtyard COHO by Crown Asia Properties, as the capital value appreciation of the property is growing. Due to the various infrastructure developments within the area, such as the C-5 Southlink, the future Metro Manila Subway and South East Metro Manila Expressway, and the recently opened BGC-Ortigas Link Bridge. It is no wonder that the property is well-poised to appreciate in value over the next few years. The area's continuous developments further adds benefits to the pre-selling development for seamless and accessible driving, higher rental yields, and the news of the Philippine economy opening up again due to more vaccinations and eased restrictions.
The Courtyard COHO is the best condo for sale in Taguig, one that enables its investors a progressive and investment-worthy condo living – providing you an exclusive, vertical village community that is designed with finesse and elegance.
Related Blog: 10 Upcoming 2022 Movies That You Cannot Miss in the Cinemas