You may have been to New York City, but you cannot say you have fully experienced one of the best cities in the world if you have not watched a Broadway show. You might as well not brag that you have been to New York because when you go back home, your buddies or gals would most likely shake their heads at you in dismay if they hear that you went all the way to the opposite side of the world to not watch Hamilton. "Sayang! You were there already!", they would probably say. If you took your kids, you probably already know what we mean for they most likely have been nagging at you for not taking them to see their favorite musicals.
We got you, however (of course). You deserve an amazing and full experience of the best things in life just as you have at your house and lot for sale. Below are our favorite Broadway musicals that you must divulge in once you get a chance to go to New York and get a taste of the theatre life:
5 Broadway Musicals to See on Your Next Visit to New York.
Get yourselves pumped up with Hamilton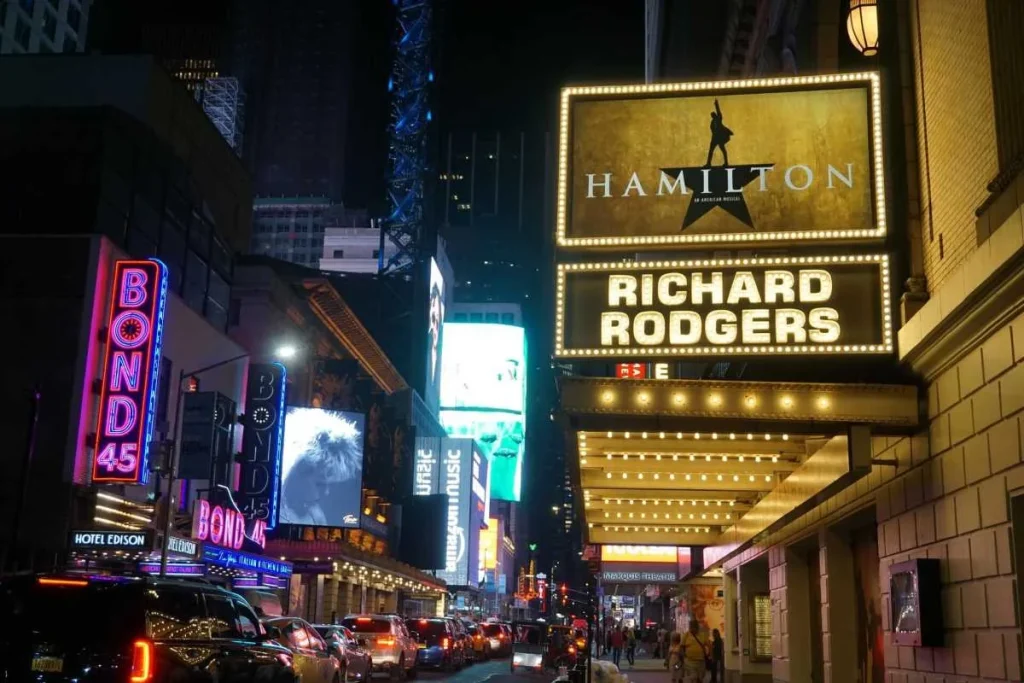 Look around, look around how lucky you are to be alive right now since you live in an era where one of the GOAT of Broadway shows is just a ticket away. Get you and your family a history lesson about the face of the 10 dollar bill, and one of the greatest (but sadly, most forgotten) America's founding fathers, Alexander Hamilton with Lin Manuel-Miranda's Hamilton which he both directs and stars in. Hamilton has its eyes on you just as how your children burn their eyes reading about the protagonist's autobiography (that is one thick book, right?!). We bet you a few bucks that at least one of your kids is part of the Hamilfam. We are too! How could people not fall in love with Alexander's wit and flamboyant passion for winning and for his country? We do not want to give any more spoilers but perhaps we can slide in that Hamilton is probably the musical show that would make you rap all day long even when you fly back home.
And oh, did we mention that almost everyone in the cast is of people of color? Way to go for diversity and multiculturalism! No wonder Barack Obama commended this musical play.
Yes, Harry Potter's Got a Musical, Too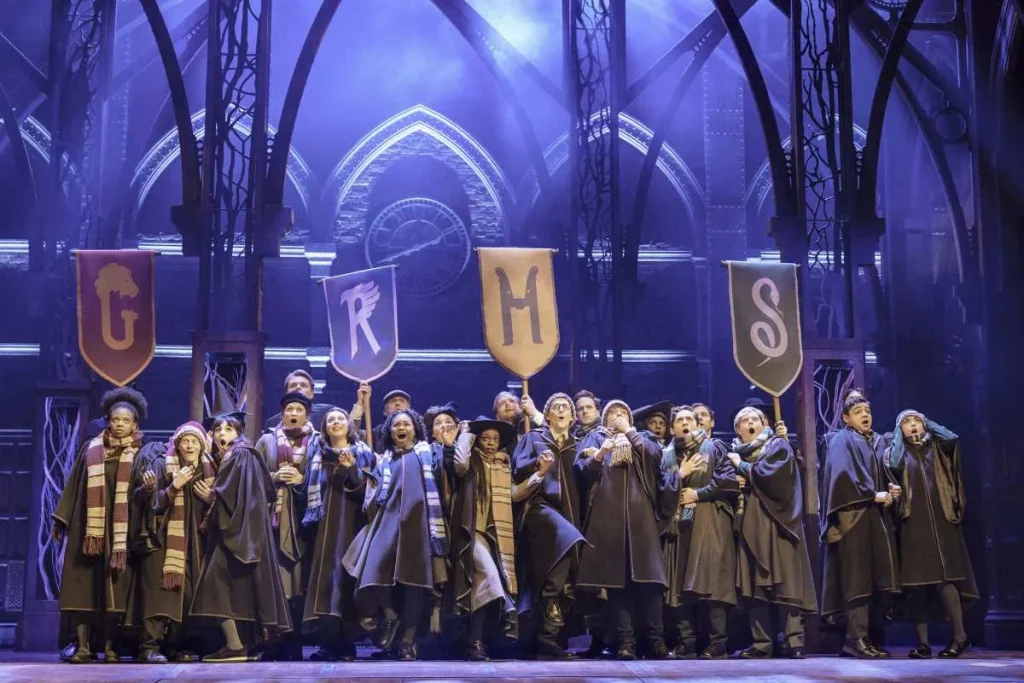 Photo from timeout.com
We know, right?! Harry Potter indeed has a wide range of content. No wonder people are still raving about JK Rowling's work up til now. However, in the Harry Potter and the Cursed Child Broadway show, the four eyes character which we all love has a son now! The story begins nineteen years after the events of the 2007 novel Harry Potter and the Deathly Hallows and follows Harry Potter, now Head of the Department of Magical Law Enforcement at the Ministry of Magic (shocking!), and his younger son, Albus Severus Potter, who is about to attend Hogwarts School of Witchcraft and Wizardry. Put on your cloaks, folks, and cheer for your respective houses as we witness the adventure of Little Albie in Hogwarts, the school that you (yes, it's okay to admit it) and your children dream of going to.
Have No Worries With Lion King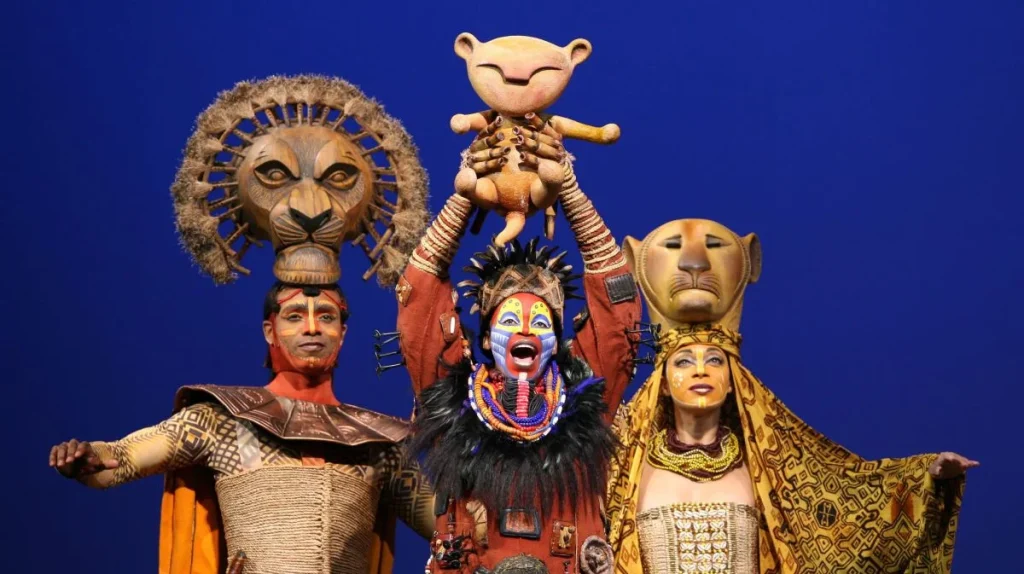 Photo from timeout.com
Imbibe the Hakuna Matata spirit by watching one of our favorite childhood movies, The Lion King! You do not need to worry if this show is worth it because it is both you and your family's go-to cartoons! And, yup, our childhood animal hero has its own musical. Seeing Rafiki, Mufasa, and Simba 3D and up close would definitely bring you nostalgia.
By the way, we bet you did not know that this musical is a pretty old Broadway show? Yes, it is since it debuted in July 1997. Very impressive given that it is still being adored by thousands of people around the world.
Get the Chills With the Phantom of the Opera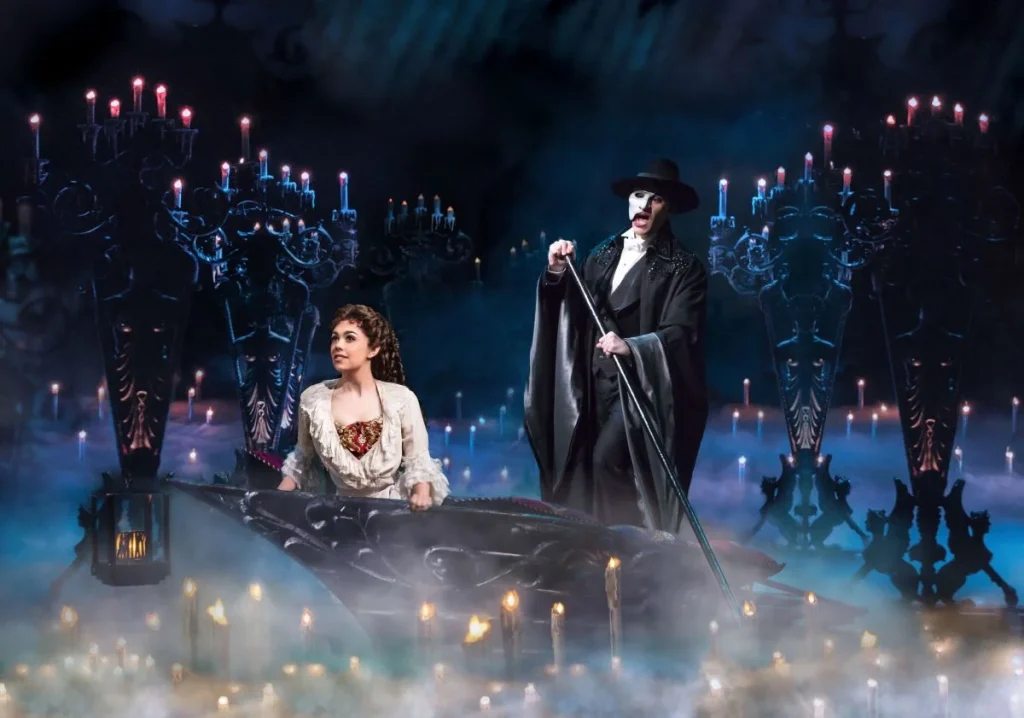 Photo from playbill.com
Be quiet. Do you hear it? It is the voice of the infamous Phantom telling you to come to visit him in a Broadway show. Based on the 1910 French classic novel, you must have been living under a rock if you have not heard of the Phantom of the Opera. The plot revolves around a beautiful soprano, Christine Daaé, who becomes the obsession of a mysterious, masked musical genius living in the subterranean labyrinth beneath the Paris Opéra House. The play's elegance and beauty will certainly remind you of your house and lot for sale back at home. And if you feel yourself cheering for the bad guy, don't worry, we are, too.
With total estimated worldwide gross receipts of over $6 billion and a total Broadway gross of over $1 billion, Phantom was the most financially successful entertainment event until The Lion King surpassed it in 2014. By 2011, it had been seen by over 130 million people in 145 cities across 27 countries. With that said, it is a no-brainer that this musical will keep you at the edge of your seat throughout the show.
See the World From a New Perspective Through the Wicked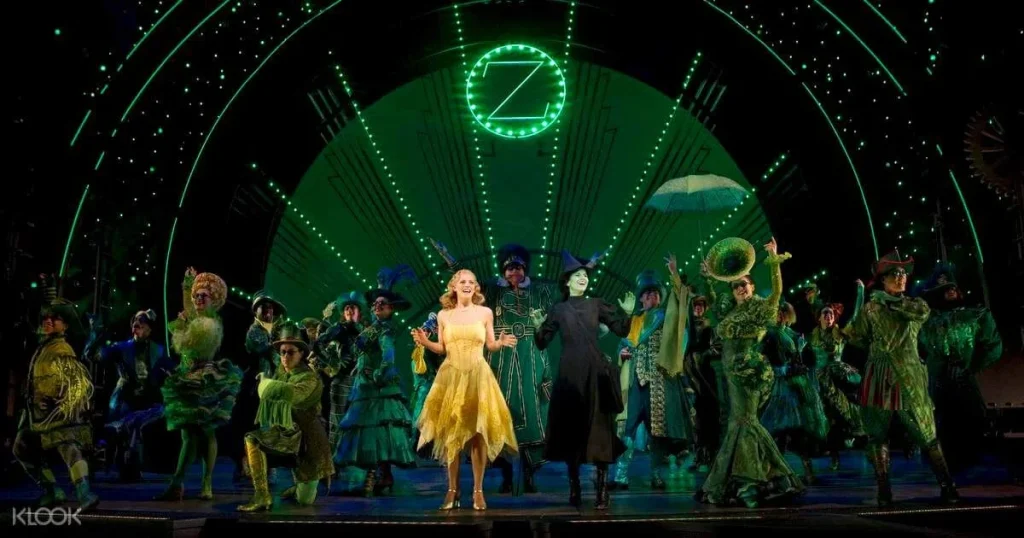 Photo from klook.com
An original Broadway production, do not get fooled by the Wicked. Another show based on a classic novel, the musical is told from the perspective of the witches of the Land of Oz. Its plot begins before and continues after Dorothy Gale arrives in Oz from Kansas. Wicked tells the story of two unlikely friends, Elphaba and Galinda, two witches which one of them turns out to be good (of course, we're not going to tell, we do not want to spoil you!) whose relationship struggles through their opposing personalities and viewpoints, rivalry over the same love interest, reactions to the Wizard's corrupt government, and, ultimately, one of the witches fall from grace (again, we do not want to spoil).
In 2016, Wicked surpassed $1 billion in total Broadway revenue, joining The Phantom of the Opera and The Lion King as the only Broadway shows to do so. In 2017, Wicked surpassed The Phantom of the Opera as Broadway's second-highest-grossing musical, trailing only The Lion King.
It does not matter which one you and your family will pick (by the way, good luck on making that decision), but one thing is for sure that once you get to experience Broadway, you would look at life with a little twinkle in your eyes. And, of course, now you get to brag amongst your friends when they visit your house and lot for sale that you have been to a Broadway musical in New York City.
Related Blog: The Most Prestigious Award-giving Bodies for Movies