cover photo from yummy.ph
The Philippines is known to be blessed with many things. Breath-taking views of natural wonders such as exquisite beaches, and lush mountains, joyous festivals, and even a very welcoming and people-friendly culture such as having a delicious and abundant potluck even when there is no celebration going on, Filipinos love for partying and chill drinking, and how Filipinos would give out their birthday food to all of their neighbors if not invite everyone in the neighborhood to come to their house for sale in Cabuyao, Laguna and join in the fun. But there is one Filipino thing that tends to be overlooked: our delicious delicacies.
Filipino Delicacy's Historical Relevance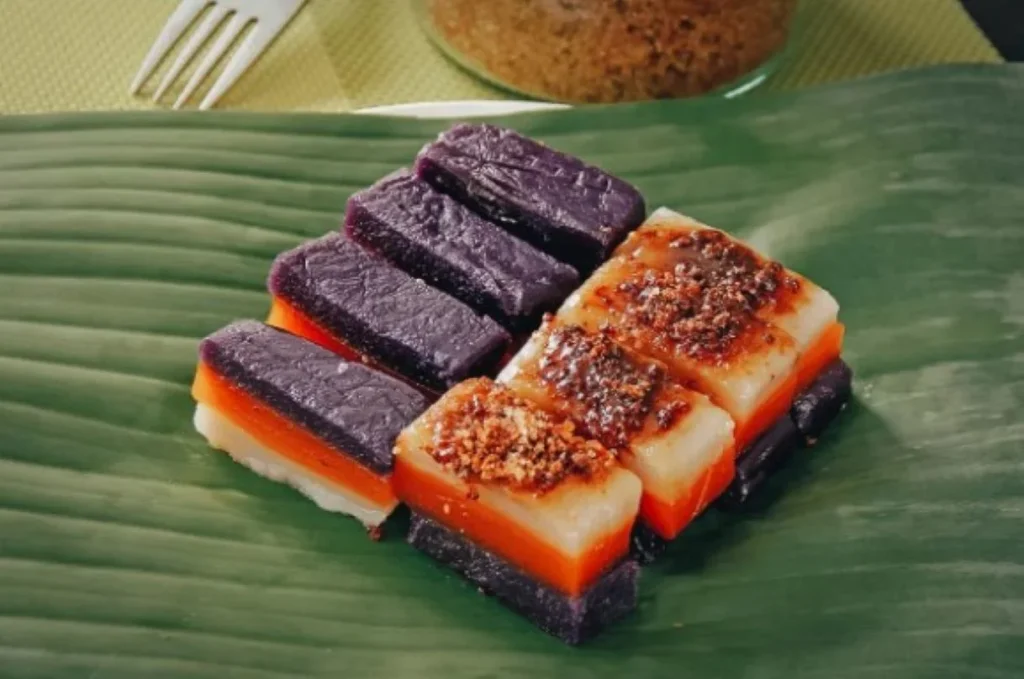 photo from willflyforfood.net
Filipino delicacies play a significant role in showcasing Philippine rich culture and heritage. Being colonized by so many other nations and bouncing back from such atrocities, we have gone through a lot as a country. Ultimately, even our food, from seafood dishes to dessert, is heavily influenced by such happenings. The cuisine of the Philippines reflects a vibrant blend of indigenous, Malay, Chinese, Spanish, and American influences, resulting in a diverse and unique culinary tradition. These delicacies not only represent the flavors and tastes of the country but also embody its history, traditions, and values. This is why that even during modern times, we still have been eating the very sweet delicacies and sweet bread that our ancestors have been eating. Perhaps this is not only because we find its powdery texture exquisite and delicious, we just find some kind of connection when eating them.
Laguna Delicacies, Arguably the Best of Them All
photo from rappler.com
When it comes to delicacies, the Laguna province may have the best of them. And you are in luck especially if you have a house for sale in Laguna or live nearby such as in Metro Manila because then you will be able to not only enjoy the Laguna countryside during one of your weekend getaways to its hot spring resorts or hiking trips in Mt. Maria Makiling or historical visit to the house of Jose Rizal, but you will also be able to buy pasalubong to bring back to your neighbors or loved ones such as the famous buko pie and apple pie, white cheese or kesong puti, and the unaged carabao milk as a refreshment.
Here are a handful of the best-tasting Laguna delicacies that you will definitely learn to love and crave:
You Can Not Go to Laguna Without Visiting Laguna de Bay and Buying Buko Pie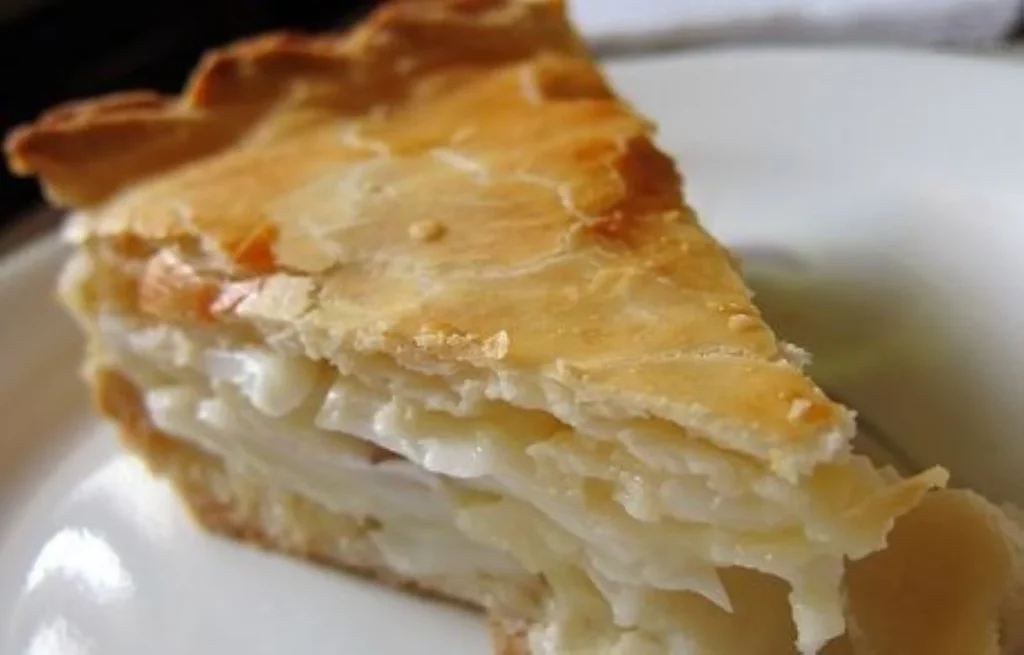 photo from pinterest.ph
The Original Buko Pie is definitely a pride of Laguna if not the Philippines. Once you have tasted it, you will definitely not say it is overrated because it is indeed just too good! A pastry filled with young buko meat mixed with a creamy custard filling. It is often enjoyed as a dessert or snack and is a favorite pasalubong (gift) for visitors to the province. If ever you have a house for sale in Cabuyao, Laguna, you may go here quite often for your meal's dessert! And quite understandably so!
Los Baños, a municipality located in Laguna province and also the home of one of the thriving educational branches of the University of the Philippines, is known as the "Buko Pie Capital of the Philippines" due to its association with this delectable delicacy. The famous buko pie consists of a flaky crust filled with a mixture of grated young coconut meat, sugar, and sometimes condensed milk or custard. The texture when eating it is equally addicting as well! It is very soft but not too soft that you consider it to be soggy.
It has become so popular that the Original Buko Pie has grown to have other branches such as in Tagaytay. You better bet that there are heavy lines whenever you go to this place so brace yourselves! And do not be disheartened! The wait will totally be worth it.
From Coconut Milk to Carabao Milk, Laguna Is a Milk Master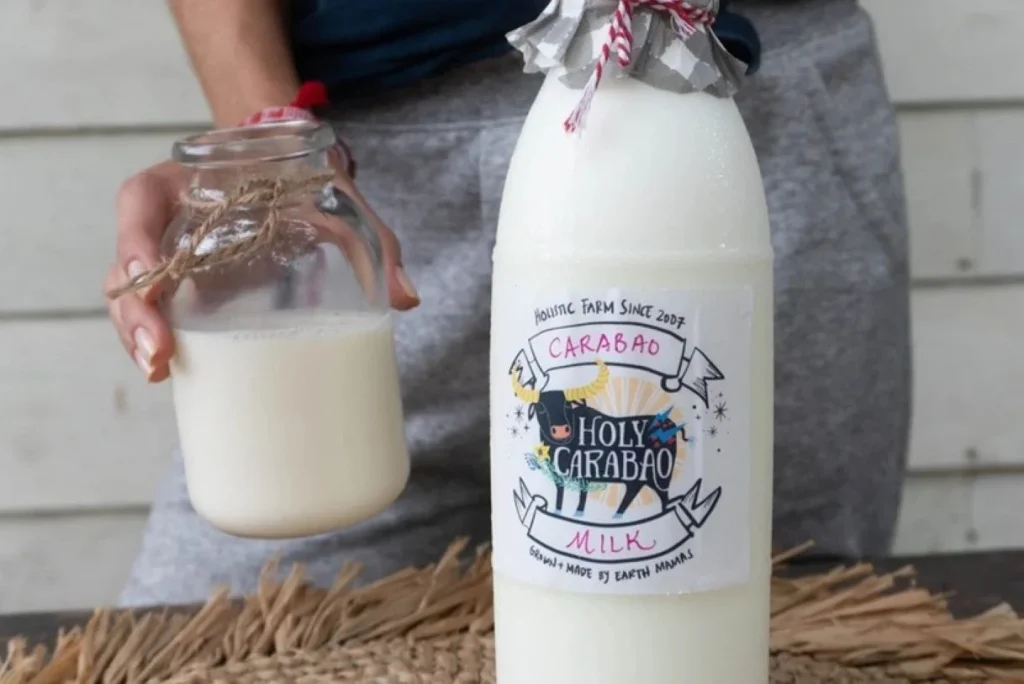 photo from primer.com.ph
Laguna is quite a special place for it is a grand combination of rural and urban. Take Santa Rosa for example. It is one of the most thriving cities in the Philippines. It is home to the infamous Nuvali, Vista Mall, S&R, and the incoming Landers world-class exclusive shopping center. However, it is still ever surrounded by greenery. There are still more open spaces rather than buildings in the Laguna province. Because of this, Laguna is able to produce many delicacies such as different kinds of milk: carabao milk and coconut milk.
Coconut Milk is so abundant in the Laguna province especially in San Pablo City that they made a governing establishment named the Philippine Coconut Authority. Coconut milk is not really something you drink from a straw, but it is still ever used on so many other delicacies and food. For example, the Halo Halo makes use of coconut cream, as well as any other ginataang dish like Bicol Express. Most of us just love the taste of ginata, right?
Abundant as well in Los Baños, carabao milk is definitely a yummy change from your usual cow milk. Creamier than its cow counterpart, carabao milk is rich in protein, calcium, phosphorus, and essential vitamins such as vitamin A and vitamin C. Many souvenir shops near UPLB sell carabao milk, and it has different flavors, too! There is chocolate, strawberry, and even ube!
Cheese but Filipino With Kesong Puti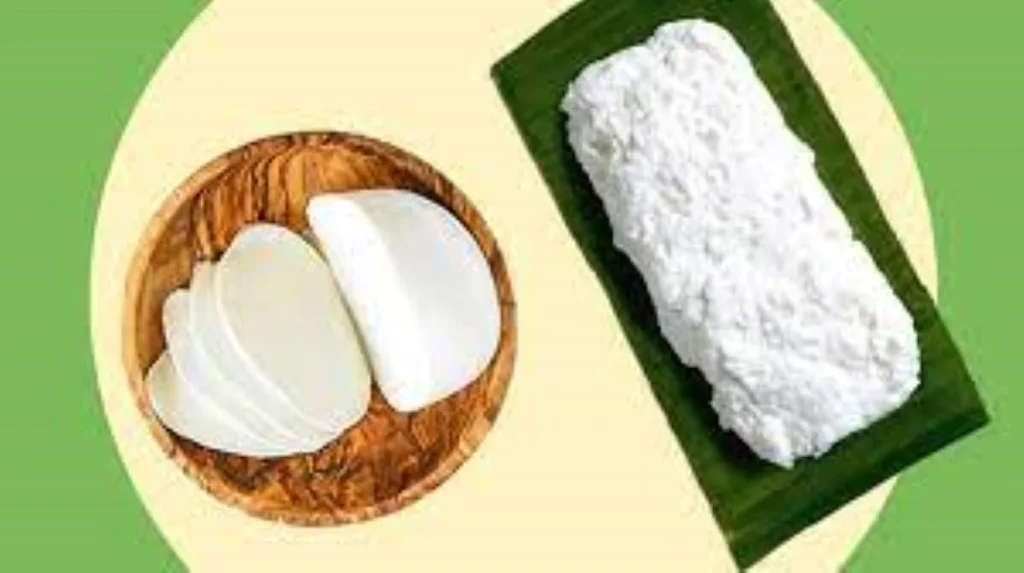 photo from yummy.ph
And speaking of carabao milk, you also need to try kesong puti or white cheese! Curated from carabao's milk, this shows the resourcefulness of Filipinos and of course, our farmers. You can buy this from the supermarket and other local shops. Still, it is even more special and more delicious if you get this during your Laguna visit where you can buy it when it is still wrapped in banana leaves!
You can pair a lot of things with this Filipino white cheese. Bread, such as cheese bread roll and ensaymada, fruits such as mangoes, strawberries, or pineapples, salad as part of its dressing, and of course, carbonara pasta are of the few things you can use kesong puti with!
Indeed, Laguna is blessed with almost everything – the abundance of greenery, festivals, and of course, food and delicacies.
Related Blog: Best Restaurants to Try in Cabuyao