Are you and your family looking for meaningful and ever-active activities to do during the trip this upcoming summer? Aside from taking a swim on a wondrous beach in Batangas, visiting the many museums Manila has, or visiting Hong Kong to buy clothes to revamp your wardrobe, how about adding hiking in Cavite to your list of summer to-dos?
Especially if you are aiming to be in touch with nature again, or you just merely want to rest and take a break from the busy streets of Metro Manila or you want to take advantage of the strategic location of your Dasmarinas Cavite lot for sale has having a relaxing adventure in nearby mountains of our lush country would definitely do the trick.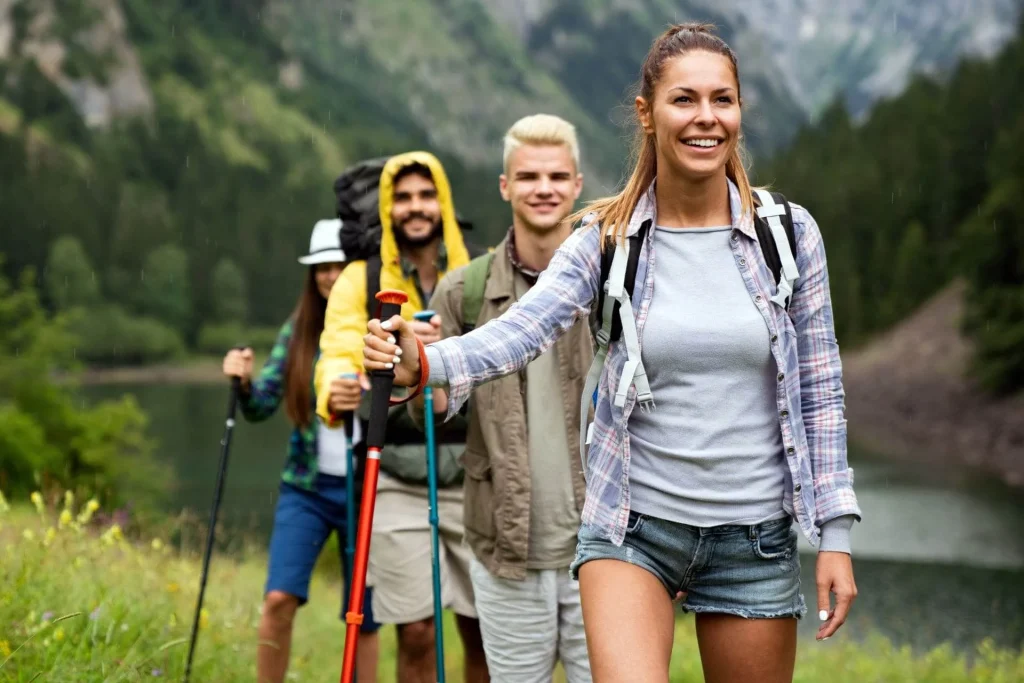 Why You Should Go Hiking
Hiking has many, many benefits. Firstly, it would help you get in touch with your Filipino self because we are most certainly meant to hike and be in touch with nature since the Philippines is blessed with such lush greenery that is almost always even more beautified by a mountain that is just waiting for you to go trekking in it. To add, many of our Filipino ancestors, like the Igorots and Mangyans, had or have been liked in such visited mountains so it would be no brainer that you could learn a thing or two about what it is like to be an ever-more historical Filipino.
Additionally, one more obvious benefit that you could get from going out of your Dasmarinas Cavite lot for sale giving in to your yearning to explore Mother Nature and other life forms for hours is its health benefits. Here are some of them according to the National Park Service of the US government:
Benefits of Hiking
1. Building stronger muscles and bones
You may be thinking hiker climbing is just a very easy task to do. You may underestimate it to be less effective than many other sides of sports. But, climbing mountains is no joke. Don't you already heave and puff just by climbing stairs in your office or in your Dasmarinas Cavite lot for sale? Climbing is no easy feat especially when you finally reach the top, aside from getting a majestic view of such a high drop, there may not be anything else. There may be no water or Gatorade to refresh you. And most importantly you have to descent go right back down. But, it is totally fine! You can look at it as a very intense workout that requires you to be surrounded by many trees. The harder a workout is, the more benefits most likely it has. The higher the mountain, the stronger your muscles and bones will become! Indeed, climbing a mountain may take an hour, two hours, or several hours to accomplish but that is extra hours for you to exercise and enjoy the trees and the beauty of the summit.
2. Decreasing the risk of certain respiratory problems helps your respiratory system
Going hiking can help decrease the risk of certain respiratory problems because finally, you are free from the polluted air of Metro Manila and can be surrounded by clean fresh air on the trek. Even a mountain is better than the beach when you visit when it comes to fresh air because our waters have also become terribly polluted as well. But if you go hiking in the province, especially if it is a new trail, you can be assured that the air you are inhaling is indeed fresh and clean. That is how special the climb is–it both helps your muscles and your lungs.
3. It can help you deal with mental health challenges
According to a study by Stanford University, spending great time outdoors can help one clear their head and mind, and reduce stress. Additionally, any type of good exercise makes your body release the happy chemical called endorphins. Exercise and the company of trees are indeed a perfect combination for one to feel happy and at peace.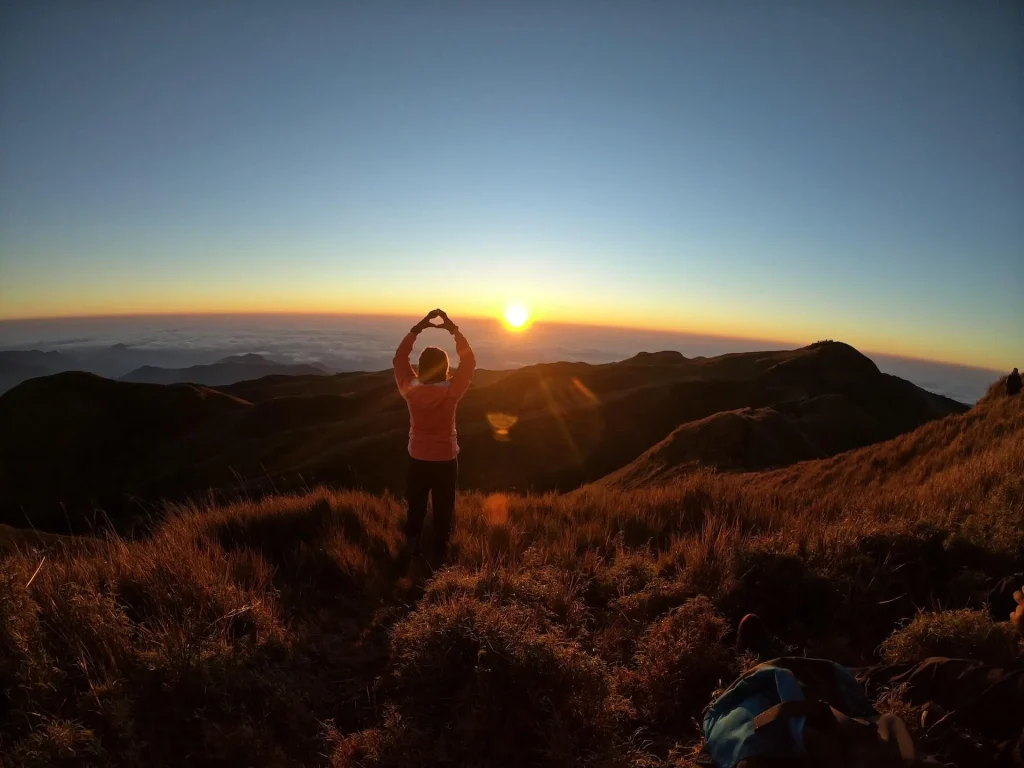 Go Hiking in Cavite
Just two hours away from Metro Manila, the Cavite province is blessed with beautiful, accessible, and most visited mountains in our country. Tagaytay, for example, our most beloved quick weekend getaway, is already placed in a mountain itself. So, it is not only great Starbucks coffee, the most delicious of bulalo, and of course, the breathtaking view of Taal volcano and the river crossing trip in Taal lake we can get ourselves here but also a good workout that hiking is.
But there is more to Cavite, and many more mountains for you to explore. If ever you are lucky enough to live in a Dasmarinas Cavite lot for sale, you can definitely check out the jump-off point of many of its mountains more than others. Here are some of the mountains you should totally try before the rainy season rolls in:
Some Hiking Trails in Cavite
Mt. Pico de Loro
Pico de Loro does not only serve as a world-class exclusive resort but also an equally quality experience of bus-bound hiking for many views that you and your family can build a campsite in.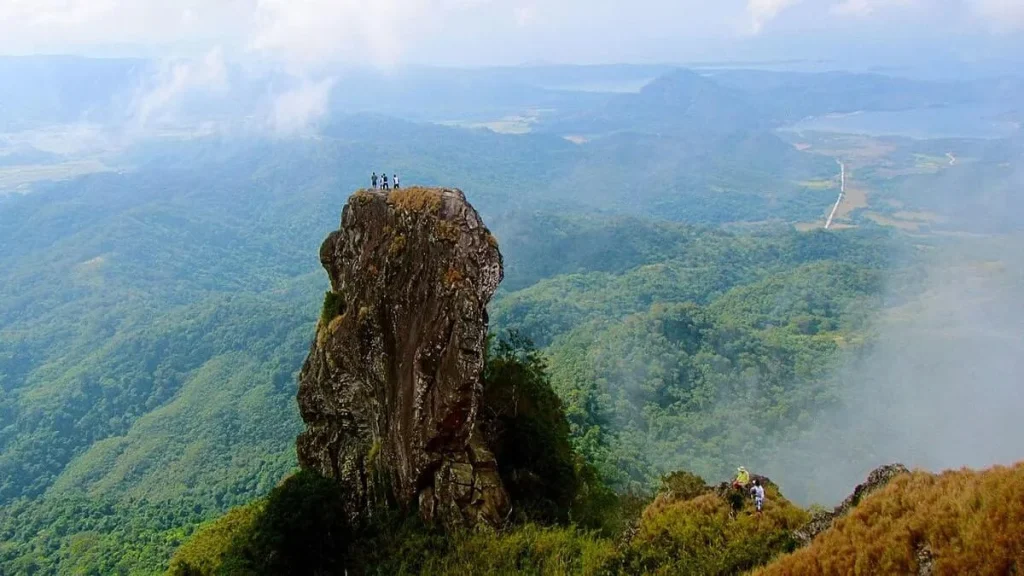 Photo from spot.ph
Just a wiggle away from a refreshing swim at Nasugbu, Batangas, this mountain in Ternate, Cavite is definitely a must for you this summer. With just an entrance fee of 25 pesos, you can already have a hike of your life. If ever you want to get more knowledge regarding hiking and nature, and where to go during your trek, you can hire local guides for only 1000 pesos.
During this hike, not only you will encounter beautiful trees and tall grasses, but you will encounter several streams of water. Isn't how cool that even a land as high as a mountain can have streams of water?
The peak of Mt. Pico de Loro has a monolith in which you can take Instagrammable photos with. It would be so cool and sweet for you and your family to have a framed photo of this trip!
Mt. Marami
Just by the name itself, you will find an abundance of beauty during this trip exploring Marami. The mountain slopes are already picture-perfect. And because it has fewer trees, you can really enjoy the majestic view of the sky and the mountain you are climbing!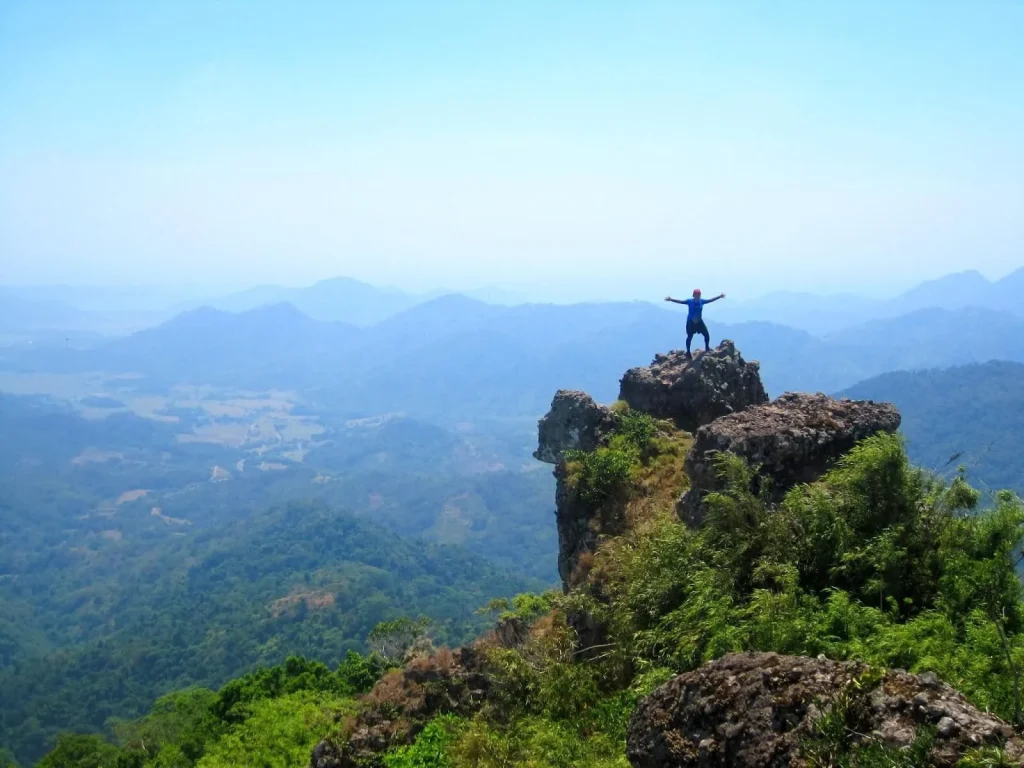 Photo from jovialwanderer.com
Even though it's less complicated and challenging compared to other mountains, you can really enjoy this trek because of its simplicity. However, you may want to avoid this mountain during a rainy day because the ground becomes really muddy and slippery.
Read more: Hiking Hacks: 6 Tips To Make Your Next Climb a Breeze