cover photo from www.spot.ph
Given their reputation as "happy" flowers, sunflowers are the ideal present to brighten someone's day. Sunflowers stand for adoration, fidelity, and persistence. Love, fidelity, and endurance are represented by sunflowers. Sunflowers' namesake, the sun, is largely responsible for its symbolic meaning. The special quality of these flowers is their capacity to offer energy in the form of nutriment and enthusiasm.
There is a subdivision along Daang Hari that is just near Palazzo Verde, a well-known place that has a beautiful sunflower garden which is just located in the South. To know more, this article will showcase and discuss anything that is connected to beauty, happiness, and vibrance.
Where Do Sunflowers Grow in the Philippines?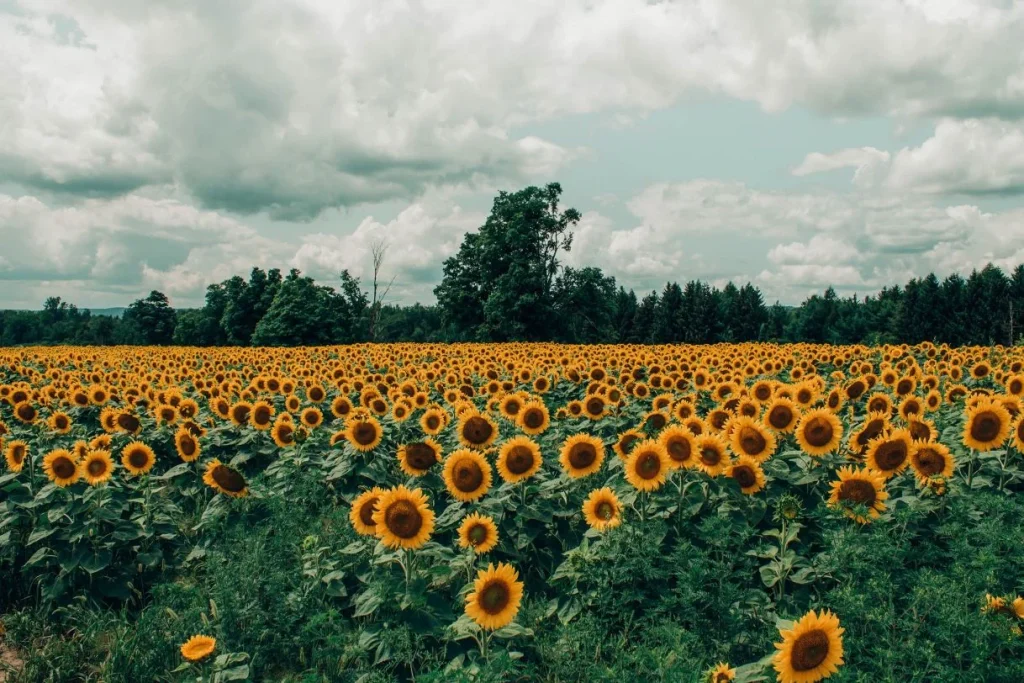 Because of what they have to offer for those who enjoy the outdoors and for everyone else who wants to take in the beauty of nature, flower farms in the Philippines are growing in popularity as tourist destinations. Flower farms are popular tourist destinations and create stunning backgrounds for pictures and Instagram posts. But because they provide a calm and tranquil atmosphere, they are also excellent stress relievers.
Mariano's Blooming Agri-Tourism Park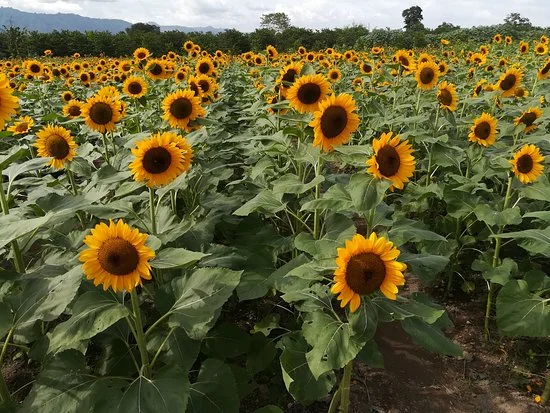 photo from tripadvisor.com.ph 
South Cotabato's Mariano's Blooming Agri-Tourism Park is the first of its type. The park is situated in a beautiful area and takes approximately 1.5 hectares of land. The major attraction at Mariano's Blooming Park is a field of more than 10,000 rows of planted sunflowers. In addition to the sunflowers, the farm also grows other flower kinds like cosmos, marigolds, carnations, and mandalas. These blooms cluster together to create intricate designs. These patterns are occasionally altered by the park management.
Sunshine Farm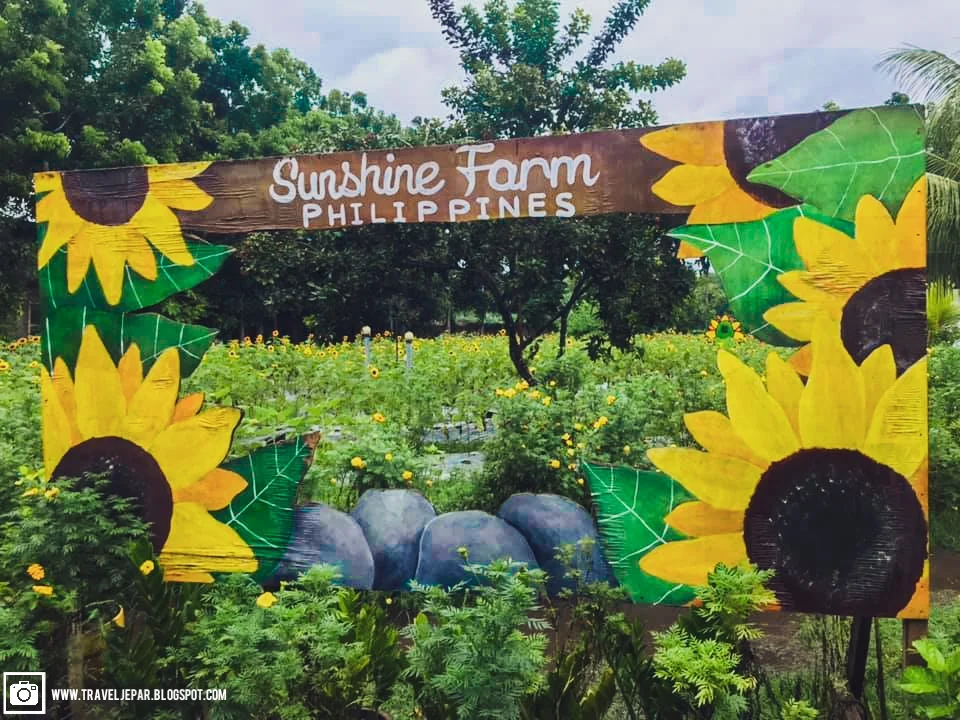 photo from traveljepar.blogspot.com 
Sunshine Farm Philippines, one of the most remarkable flower-themed attractions in the entire country, is located in Barangay Lai, Tiaong Quezon. It's no surprise that this farm has become a favored location for special occasions like birthdays and anniversaries given that it is home to thousands of sunflowers.
Be aware that the ideal months for sunflower blooming are April and May. However, other months are still open for visits, and the natural scenery is still stunning because the farm also grows different kinds of flowers. Prior to the visit, people can speak with or consult the farm management. Hence, take note that Metro Manila is 95 km away, or roughly a 3-hour journey, from Sunshine Farm.
Palazzo Verde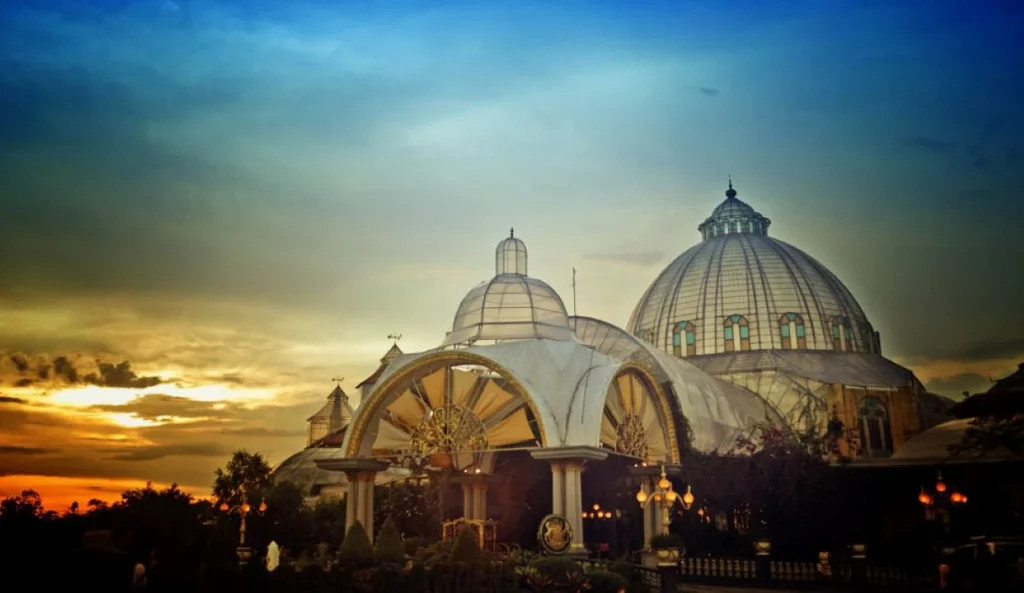 photo from: hizonscatering.com
Palazzo Verde is the most sought-after garden location for weddings and other celebrations in the Philippines because it provides elegance and a luxurious vibe to the people. What's more, is that behind the 300 sqm flower field lies a magnificent glass home wherein people can grab some coffee and munchies here after doing some posing and shooting.
Few Reasons Why People Should Visit Palazzo Verde
Accessible Location
Another point worth noting is that Palazzo Verde is just near to different establishments like Evia as well as a subdivision along Daang Hari, viz., Ponticelli. It is a city full of vision since entertainment centers and food places are situated here allowing individuals, families, and other groups to enjoy the progressive and diverse community here. The residents living nearby have a great advantage in terms of convenience because the subdivision along Daang Hari assures that all the interests of the people are here since it is strategically located.
Free Admission in Palazzo Verde
Palazzo Verde is also known as Fernbrook Gardens which is very known for creating unforgettable memories during special occasions may it be for families and friends. Have in mind that this event place is just not any ordinary venue but it greatly showcases Victorian landscape and architecture.
Despite all that, people can go here without worrying that this will cost a lot of money. Why? Mainly because the best part is that there is no entrance fee. Anyone may definitely take wonderful pictures in an amazing sunflower field without ever leaving the Metro.
Palazzo Verde is Presented with Elegance and Luxury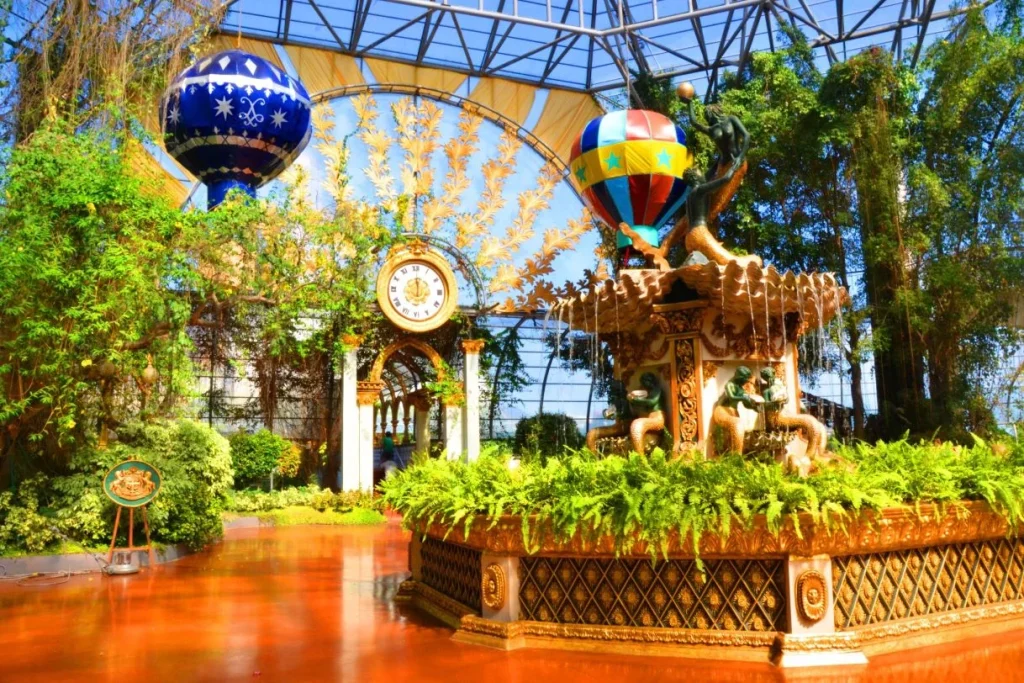 photo from thebackpackadventures.com
Over the years, the place has been a place where dreams do happen. The guests in Palazzo Verde always leave feedback on how magical and extraordinary their experience was. Since weddings and other special events happen here, guests of different occasions can attest that the place is full of meaningful things such as horse-drawn carriages, ponds, gardens and so much more that are beautifully built and arranged.
Additionally, Palazzo Verde's landscape is well-maintained which strengthens the admiration of the people for the place both for its natural and man-made creations. Sunflower Garden truly offers peace and comfort to anyone who visits the place. Witnessing huge yellow sunflowers is truly a great way to enjoy and celebrate life's victories. To make it simple, there are tons of golden moments that can possibly happen by just visiting Palazzo Verde.
How Long Do Sunflowers Last?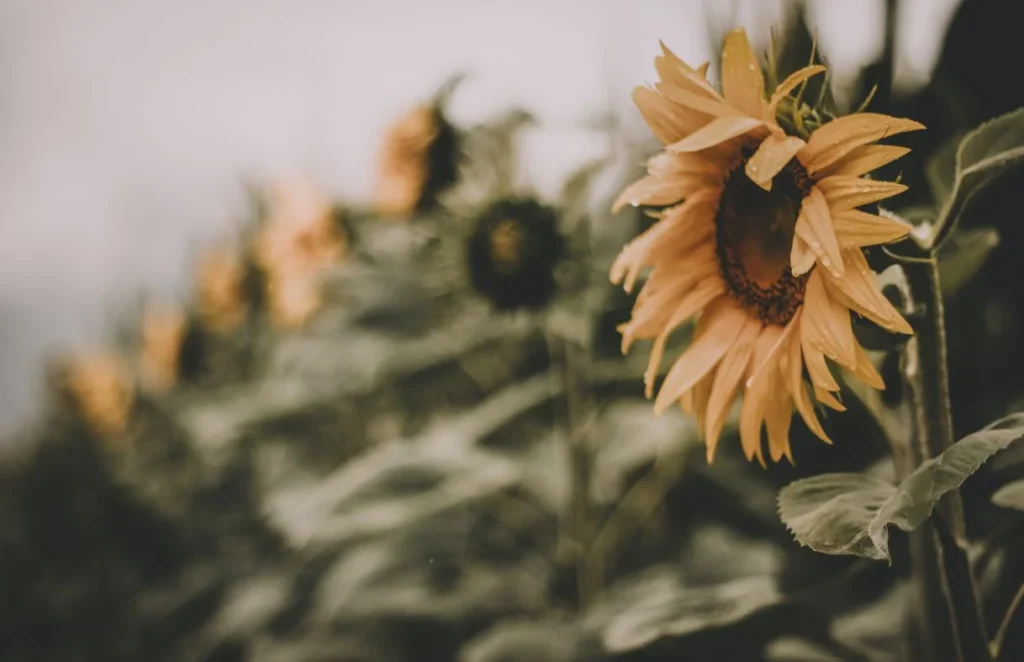 With proper care, the sunflower's average lifespan is one to two weeks. Make sure to keep sunflowers away from hot or cold drafts as well as direct sunlight. Sunlight is not as beneficial to sunflowers after cutting as it is when they are in the field. In addition, sunflowers should be given a further push if they start to wilt early by having their stems trimmed short and placed in warm water.
Sunflowers can't tolerate too much moisture and are highly prone to root rot. But they do claim to have strong roots. So it seems sensible to frequently deep-water them, but doing so on a daily basis is a certain way to destroy them. The sunflowers will appreciate the occasional watering just when the topsoil is dry.
With all that being said, Palazzo Verde is a perfect place for every milestone in life, may it be small or huge victories. This place leaves a special mark on everyone who visits the place most especially those who celebrated their special events in life such as weddings, birthdays, anniversaries, and the list goes on. Palazzo Verde is indeed a place to visit!
Related Blog: Best Events Places in the South