Creating a beautiful and memorable dinner setting is an art form that can elevate any dining experience. Tablescaping is the art of creating visually appealing and creatively designed table settings. You can design decorative arrangements on various surfaces such as a coffee table, bookshelf, fireplace mantle, or bedroom dresser.
Tablescaping involves the skillful arrangement and embellishment of a dining table to create a visually pleasing and sophisticated dining ambiance. It encompasses the arrangement of table items such as tableware, linens, centerpieces, and decorative elements to establish a particular theme, ambiance, or atmosphere for a dining occasion or event. You may also wish to explore the subdivision in Cavite and tour its interiors to gain inspiration for creating your elegant tablescape.
What is Tablescape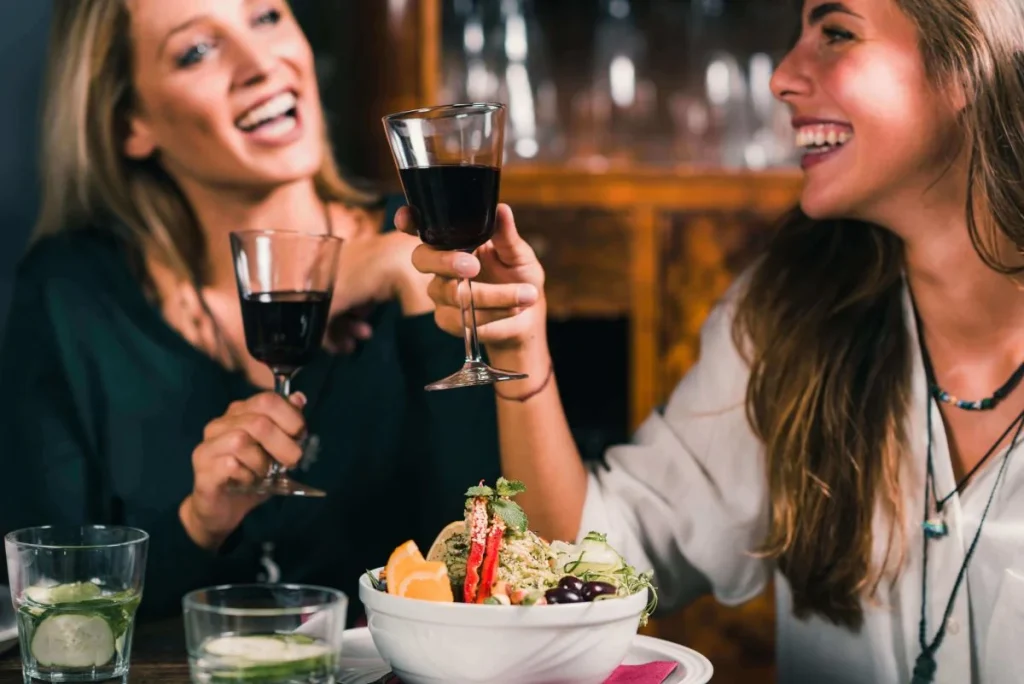 A tablescape is a thoughtfully arranged and visually appealing design on a dining table, often reserved for special occasions and events. It is an artistic arrangement of articles on a table. Designing a surface with the use of decorative objects. It is an item gathered into a group and placed on top of the table. It showcases or highlights a specific object or collection. Takes pleasure in hosting and socializing with friends whenever the chance arises in a subdivision in Cavite.  
Table Setting vs Tablescape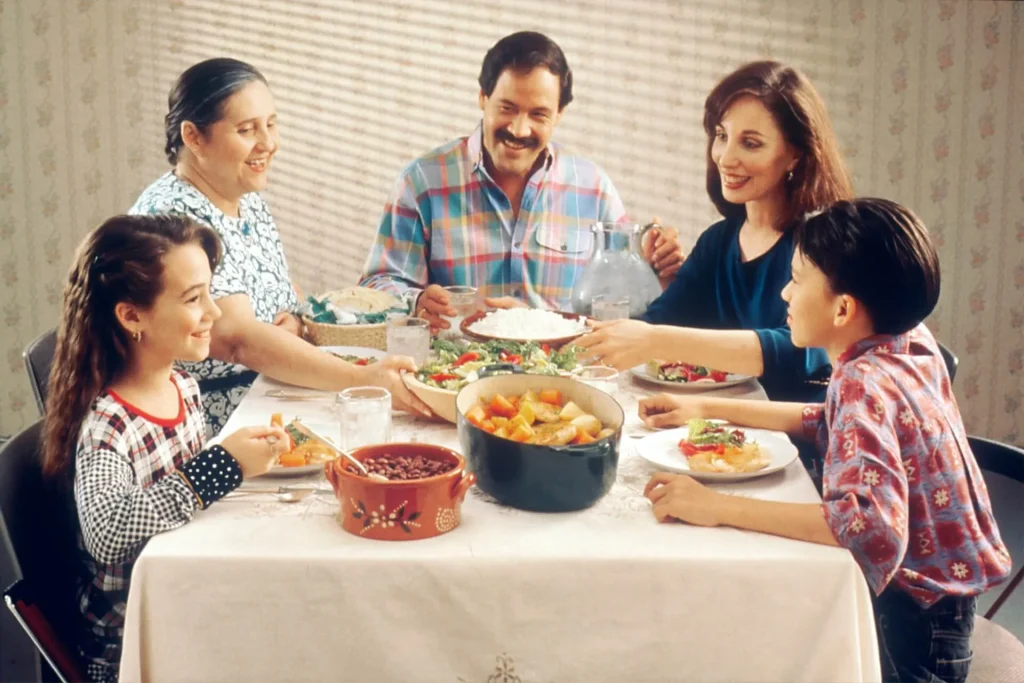 A table setting refers to the arrangement of tableware and items necessary for a meal. This includes plates, utensils, glassware, and napkins, typically placed in a specific order and position for each guest. It works well and is served with a strong emphasis on making sure that the dining experience is efficient and well-structured. The table setting is often guided by etiquette and formal dining rules, with variations depending on the type of meal. A lot of people find it simple to arrange a dining table. Hence, when setting a table, it is important to consider the kind of meal you are offering and the level of formality you have decided on for your occasion. 
On the other hand, a tablescape is a more artistic and decorative arrangement of items on a table. Tablescape design can include elements such as centerpieces, candles, flowers, decorative items, and even unconventional additions to set a specific mood or theme. Tablescapes are more flexible and creative, allowing for personal expression and design choices. Tablescapes help you create a setting that stands out from the crowd, that is why do not settle for plates you have seen a thousand times before. Thoughtful tiny details have the power to enhance and perfect the overall look and feel of a table. These small touches, carefully considered and added with intention, can make a significant difference in the table's appearance. 
Purpose of doing Tablescape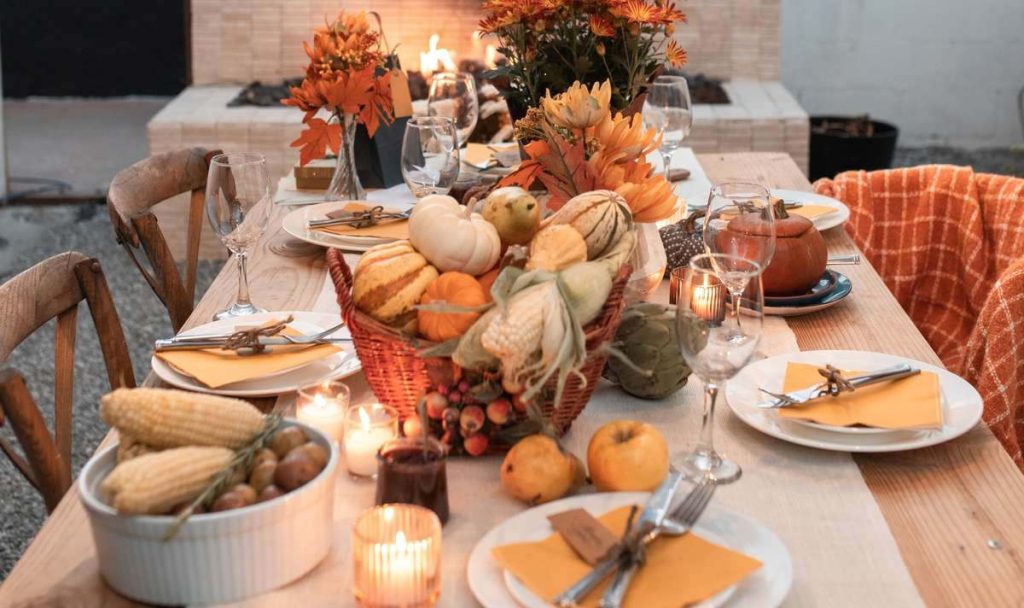 The purpose of tablescaping is to create an aesthetically pleasing and inviting arrangement on a dining table. It aims to stay current and fashionable with the Instagram trend of beautiful, and sometimes heavily decorated, tables. From wedding settings to rustic garden table arrangements. Its purpose is to elevate your entertaining experience by combining beautiful items. The purpose of tablescape design is to demonstrate your skill and expertise in adorning a dining table. Gain deeper insight into the art of tablescaping by exploring a subdivision in Cavite. 
Choosing the Right Theme and Color Scheme for Your Table Setting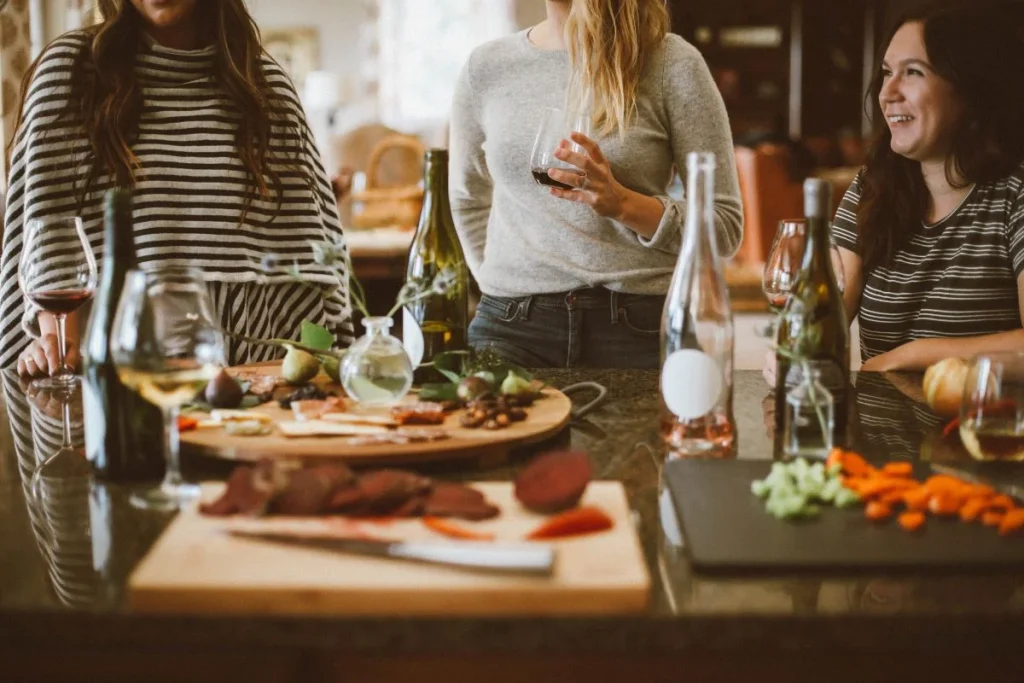 When you start exploring the art of tablescaping, it is essential to select your color scheme as your first step. Tablescape includes the foundation of the tablescape, providing a backdrop for the rest of the elements. This includes the plates, flatware, and glassware, for each place setting. A decorative focal point is in the center of the table, which can be flowers, candles, or other decorative items. Additionally, folded or creatively arranged napkins, are often held together with decorative rings. 
The tablescape also includes name cards or place cards these will reserve where should each guest sit. Larger decorative plates, that go under the dinner plates add a layer of elegance. The tablescape also includes some candles to add ambient lighting and a touch of romance. Also, some figurines, vases, or seasonal decorations enhance the theme. Sometimes tablescaping includes utensils holder, to hold knives, forks, and spoons. 
Adding Personal Touches and Unique Elements 
Creating a nice dinner table includes a lot of experience when it comes to tablescaping. To make your dinner table nice always consider choosing the best theme. If you do not have a theme, let your style and imagination run wild, but try to restrict the number of colors you use. You can add splashes of additional colors across your table. After all, Tablescaping is an art so do not be afraid to be creative. Busy patterns sometimes look great alongside one another, whilst flower arrangements can look beautiful. If you have already chosen a darker table cover, it might be a clever idea to contrast it with unique plates featuring bold and eye-catching designs. This contrast can add an interesting visual element to your table setup, making it more visually appealing and memorable for your guests. The key to a nice dinner table is simplicity and attention to detail. 
Elevating Tablescaping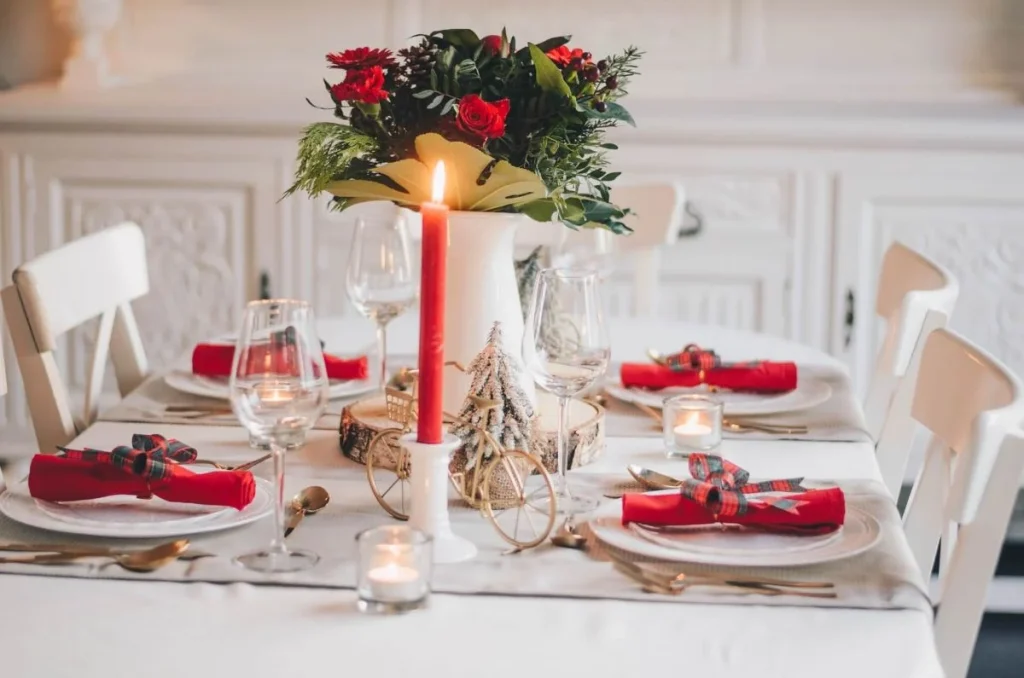 Tablescaping, as a craft, can indeed develop into a specialized career path. Individuals who excel in this art form can find employment opportunities as professional tablescapers. These professionals are often sought after and can be directly hired by event planners, individuals, or organizations responsible for organizing and designing various events. Their expertise in creating visually appealing and aesthetically pleasing table settings can enhance the overall ambiance and atmosphere of events, making them an essential component of the event planning industry. So, becoming a professional tablescaper can be a fulfilling and creative career choice, particularly for those with a knack for design and an eye for detail.
Tablescaping is especially important, it will help you evoke many feelings in your guests. A warm sense of welcome, feelings of excitement, and anticipation, as well as happy memories. It is all about connecting with those around us by giving them an incredible memory. Getting away from our current lives and diving into others' worlds. Elevating your style helps with all of that because it separates the evening from any night of the week. Your guests will appreciate the thoughtful attention to detail, recognizing the importance you place on their experience. The memories you create for them will leave an impression, ensuring they fondly remember their time with you. 
Related Blog: Dinnerware: Why Ceramic?