A supercar has been defined as a car that is expensive, flashy, fast, luxurious and prestigious. They are in the top-of-the-line when it comes to comfort, power, luxury, looks, status, and an incredible experience when driving. It may also be referred to as an exotic car. It represents the peak of automotive engineering in lots of ways and has absolutely no room for compromise. It has been loosely described as street legal, superlative performance sports car. Some well-known producers of cars under this category include Bugatti, Ferrari, Aston Martin and Lamborghini.
A hypercar, on the other hand, is defined as the most superior and high-performance sports car in the worldwide market. It is designed for unparalleled speed, power and agility. The major players in the global market for hypercars include Koenigsegg Automotive AB, Automobili Lamborghini S.p.A., Daimler AG., Ferrari N.V., Bugatti Automobiles S.A.S., Dr. Ing. hc F. Porsche AG, and McLaren Racing Limited
WHAT MAKES A CAR A SUPERCAR AND WHAT IS A SUPER CAR?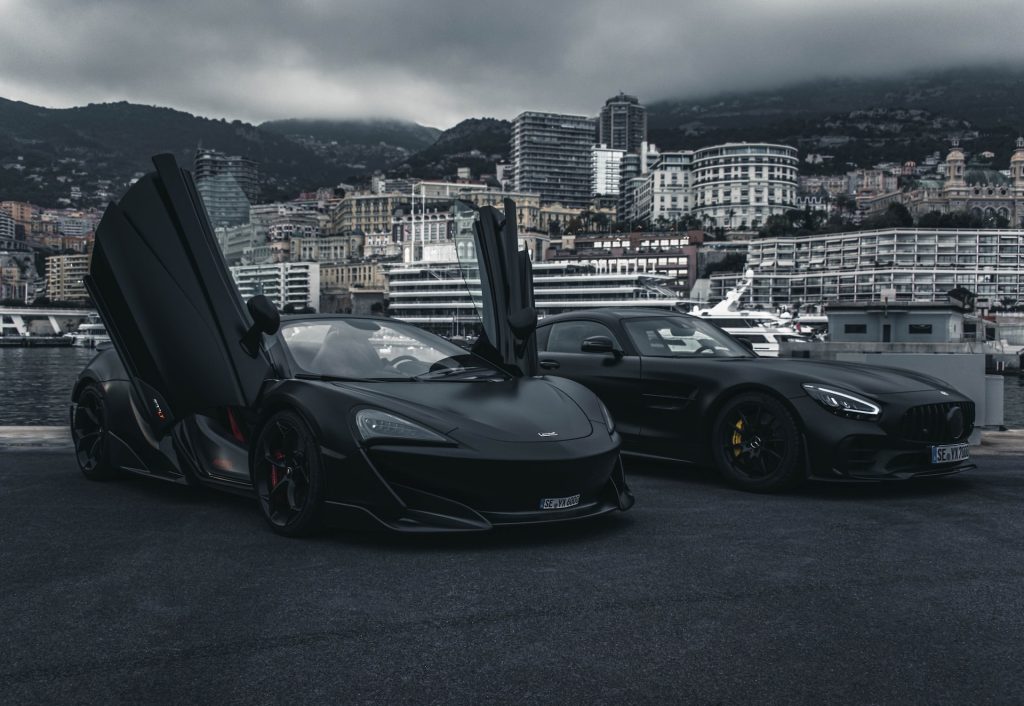 In recent times, supercar is its own market, having a wide selection of vehicles made by a number of different companies worldwide. To differentiate supercars from the rest of the market, below are their distinguishing features:
Appearance. In recent trends, the design is no longer just a form factor but a significant aspect of what makes a car special. It is quite remarkable that the fastest and most expensive cars in the world are also those with the most extraordinary aesthetics such as iconic features, robust and very attractive designs and colors. Although a car has to meet the highest standards, it has to have an outstanding design, both eye-catching and breathtaking to attract everyone's attention.
Build Quality. While the supercar may be designed for elegance, it is still required to last long and thrive. As they are meant to de driven hard, the build quality should complement the unbelievable speed it is designed for. The build quality should be able to handle the constant speed of 100-miles per hour for the car not to fall apart and ensure safety of its passengers. Needless to say, for supercars to maintain a level of luxury and safety at even the fastest speeds, they need the highest standards of build quality.
Engine Size. The most significant factor of cars under this category is its powerful engine. The engine should be huge and powerful enough to move the heavy metal body of the supercar in insane speed.
Top Speed. the supercar may be known for a lot of things, but its most salient feature is still its insane speed. It has to have the capacity to fly down the streets at upwards of 200-miles per hour.
Handling. This is also considered as a significant part of the supercar experience. It is the ability to precisely move the wheel while being driven at high speed without flying off the road. A lot of quality control goes into the handling to make certain of its perfection.
Price. Supercars are built and designed to cater only a few who can afford. Contrary to a consumer car that can easily be purchased and owned by a lot of people, it has to maintain its expensive price since it has a much higher standard of quality and are considered by their producers and owners as meticulously crafted works of art.
Limited Releases. With the supercars' expensive price which offers exclusivity and uniqueness, it is only right to have them at limited release. Unlike commercial cars, they are intended to cater to only a few who may be able to afford them.
Street Legality. The supercar, despite its extraordinary features is still a mode of transportation. It is not limited to being driven only in racetracks. However, producers and designers have to comply with certain standards in terms of decibel and emission in order for the government to allowed it to be used daily on the streets.
Acceleration. Aside from moving in high speed, supercars should also be able to make quick turns and jolts of power. From standstill to top speed in a blink of an eye, the supercar is designed to accelerate to match the speed quickly.
BEST SUPERCARS FOR EVERYDAY DRIVE IN THE WORLD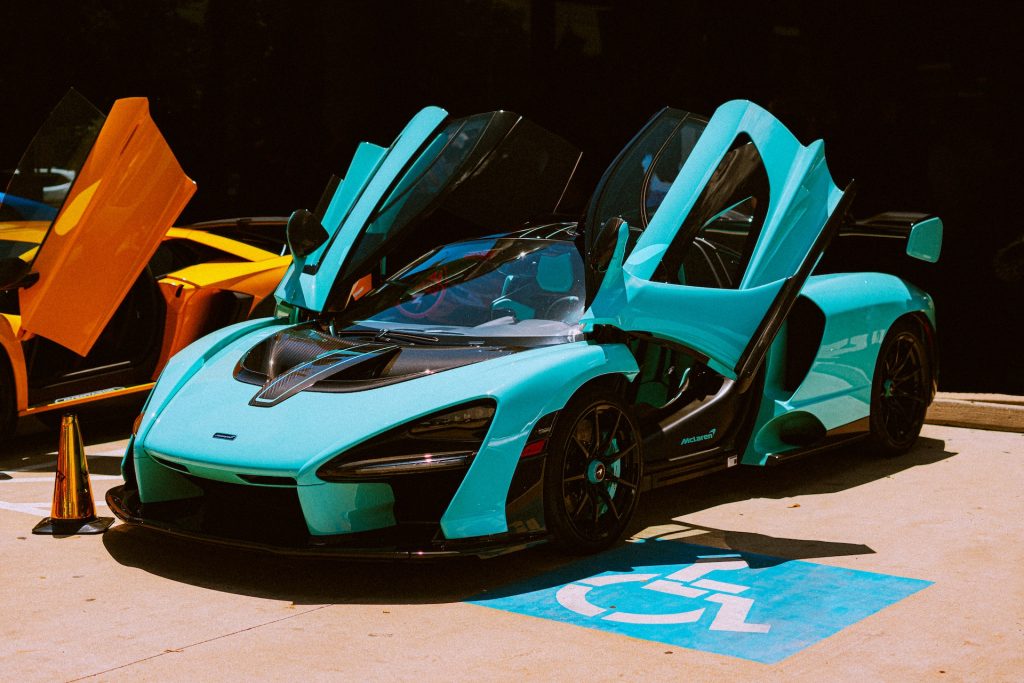 Most supercars are impractical for daily usage. With their low design, they are prone to scraping, most of them cannot accommodate passengers as they are only two-seaters, and their suspension can feel stiff when used on the road on a daily basis. However, a few supercars that underwent a few tweaks are classified as street or road legal and may be used daily.
AUDI R8. This is Audi's flagship supercar. This car is a premium two-seater with medium-sized engine. To meet the requirements and to be considered as street legal, it has currently turned down on power from 2,200hp to 1,500 hp.
PORSCE 911 TURBO S. This is a two-door, high-performance vehicle. However, the Turbo S is undeniably a proper supercar.
MCLAREN GT. It has mid-engine, and it uses the same 4.0-liter twin-turbo V8 as the 720S, but significantly down tuned to make 612 hp. It has more luxurious design and more total cargo space compared to most family hatchbacks, making it a surprisingly competent grand tourer and daily driver. In response to repeated customer requests, this British car brand has just turned the 570S GT4 race car into an exclusive, street-legal model called 620R that will be limited to 350 units.
ASTON MARTIN DBS SUPER LEGGERA. This stunning automobile has 5.2-liter twin-turbo V12 engine, 715 hp, and 664 lb-ft of torque, resulting to a 0-60 time of 3.2-seconds and a top speed of 211 mph. That performance is on par with V12 Ferrari models. However, the thing that separates the DBS Super Leggera is that it's pretty daily drivable. It offers a luxurious hand-built interior with good insulation, with pretty soft ride, as expected from a grand tourer.
ACURA NSX. Honda designed the original (Acura) NSX to be a more street legal alternative. With Honda's sensible choices, the NSX was easy to drive and used as a Civic, but with the added feature of an exotic car.
WHAT IS A LUXURY CAR AND HOW IS IT DIFFERENT FROM A HIGH-PERFORMANCE SPORTS CAR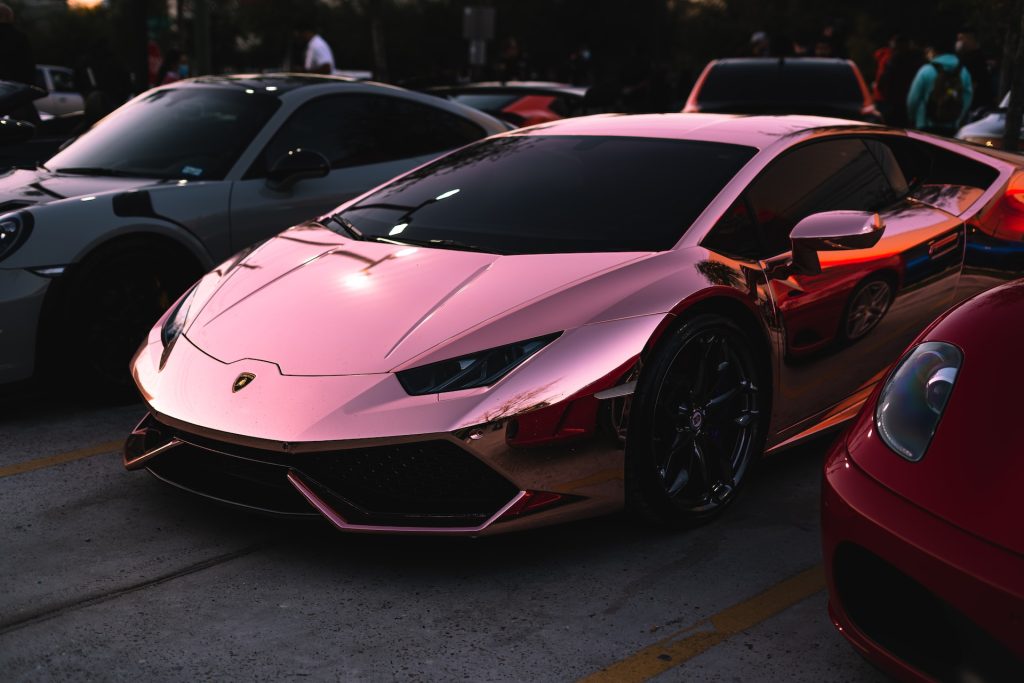 It has been defined as a car that provides above average to high-end levels of comfort, features, and equipment. It is made with expensive materials and has better build quality. It has a more upscale appearance compared to commercial cars. Because of these reasons, cars under this category are more expensive compared to low and mid-market segment cars.
While the luxury cars exude with comfort and elegance, supercars are engineered for top speed and adrenaline-pumping acceleration.
BEST LUXURY CAR BRANDS IN THE PHILIPPINES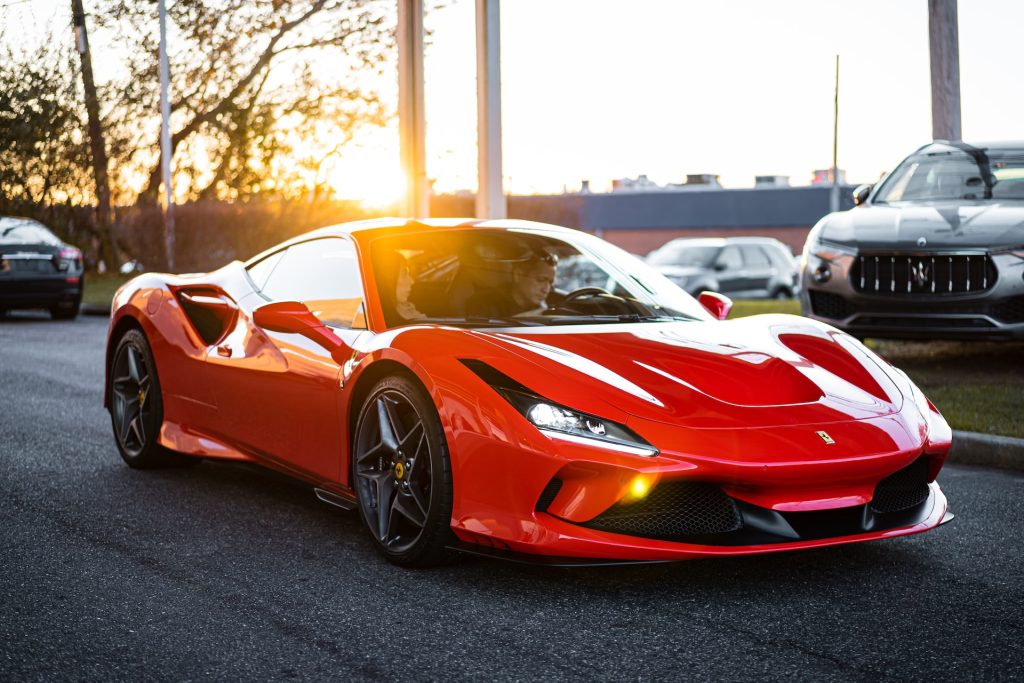 MERCEDES-BENZ. This German brand car had been the symbol of luxury cars ever since they were introduced in the country. ownership of this car brand is a status symbol for the rich and famous in the Philippines.
AUDI. This car brand, popular for its Quattro all-wheel-drive system that adds a touch of sportiness.
BMW. It was once marketed as "The Ultimate Driving Machine. The goal of BMW producers is for people who patronize the car brand to actually drive their cars. This car is for those who prefer speed yet with style. The company is not considered to be a supercar company. It produces mass segment cars that are practical and easy to drive.
LEXUS. This Japanese car brand also has their own take on the luxury car segment. It started out as the LS 400 sedan and was eventually spun off by Toyota into its own luxury sub-brand. What started off as a marketing strategy to market the parent company's technology and products to the people who can afford became a full-fledged brand for the rich who appreciate quality and reliability.
PORSCHE. It's a sports car with above 400 horsepower that is insanely difficult to drive considering the traffic in Manila but possible if one is considering a residence in nearby areas through a lot for sale in Cavite.
LAND ROVER. What used to be a rugged, utilitarian vehicle that transported people to the rain forests, an African safari or even the Sahara, has been transformed into a potent status symbol that only the very rich can buy. Land Rover Defender, the latest generation of the company's iconic luxury SUV car recently introduced is described to be more upscale than practical.
JAGUAR. This British car brand is defined more by its spacious passenger compartments. It exudes a sense of luxury and dignity not found in any other car.
MASERATI. This luxury car brand wants to be perceived as a fully-fledged sports car with luxury car features. It exhibits a sports car performance that offers the comforts of a luxury car.
ASTON MARTIN.The British luxury car brandfor the rich by representing power, prestige and driving performance.
FERRARI. This Italian car brand boasts of custom-made features built by hand to meet the standards of discerning clients.
LAMBORGHINI. This is the other Italian car brand developed by Ferruccio Lamborghini, with only one goal in mind which is to beat Ferrari, the Italian bran competition. Lamborghini started off as a manufacturer of tractors and farm appliances. In recent times, it competes against Ferrari in the supercar and hyper car realms. Lamborghini's prevailing presence among young people dominating the pop culture has made it a preferred choice for those who aspire for style and speed.
MOST EXPENSIVE CARS IN THE WORLD AND IN THE PHILIPPINES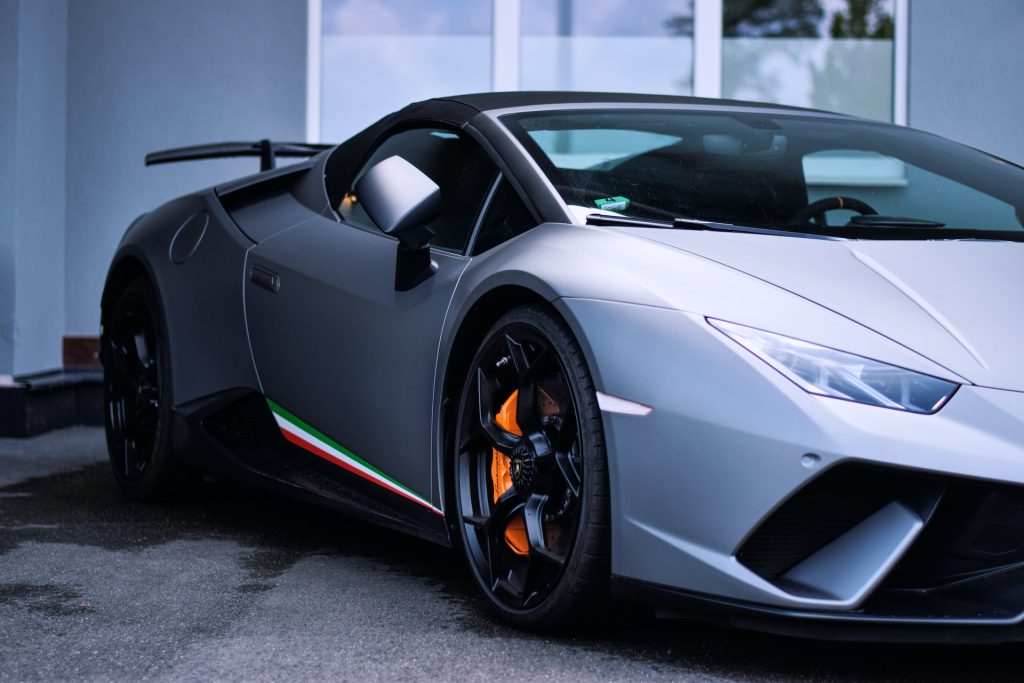 Car enthusiasts in the country experience a different high when it comes to acquiring the most expensive car only a few can afford. It is amazing to know that there are Filipinos who can actually afford these cars.
FERRARI 458 ITALIA. Top of the list is the Italian car brand at P22 Million
BENTLEY CONTINENTAL GT. This British car brand known for its luxury cars as well as SUVs at P20 Million
Aston Martin V12 Vantage S. From another British car brand at P13.5 Million
Porsche Carrera S. From a German automobile manufacturer at P12 Million
BMW 7 Series 740Li. From another German manufacturer at P10.490 Million
Land Rover Range Rover Sport. Another British car brand at P9.18 Million
Lamborghini Gallardo. Another Italian brand priced at P6.0 Million
Lexus RC F. From a Japanese car manufacturer at P5.598 Million
Mercedes-Benz E-Class E 200 AMG-Line. From another German manufacturer priced at 4.79 Million
Ford Mustang 5.0L V8 GT. An American muscle car brand priced at P3.358 Million
With this list, nothing beats The Rolls Royce Boat Tail which is named as the most expensive luxury car in the world. This is a midsized luxury coach built grand tourer car. This luxury coach is street legal and speculated to be priced at US$28.0Million. This is also considered to be the most expensive Rolls-Royce car. The Rolls-Royce Sweptail is more expensive at US$13.0 Million than the Bugatti Chiron at US$ 2.7 Million.
Related Blog: Benefits and Drawbacks of Restoring Classic Cars