In the age of streaming services and smart TVs, all you have to do to see the latest blockbuster hit in your RFO House and Lot is to push a button. Still, there's nothing like seeing cinematic art unfold before your eyes on the big screen. But if mall cinemas are too commercialized and mainstream, where do you go to see the diversity of local cinematic culture?
If you're in need of this special solo or shared film experience, microcinemas are the answer! The dawn and resurgence of the microcinema have given local and international independent films and filmmakers stable avenues for screening and exciting opportunities for exposure to wider audiences. Indie films don't have to be hidden anymore!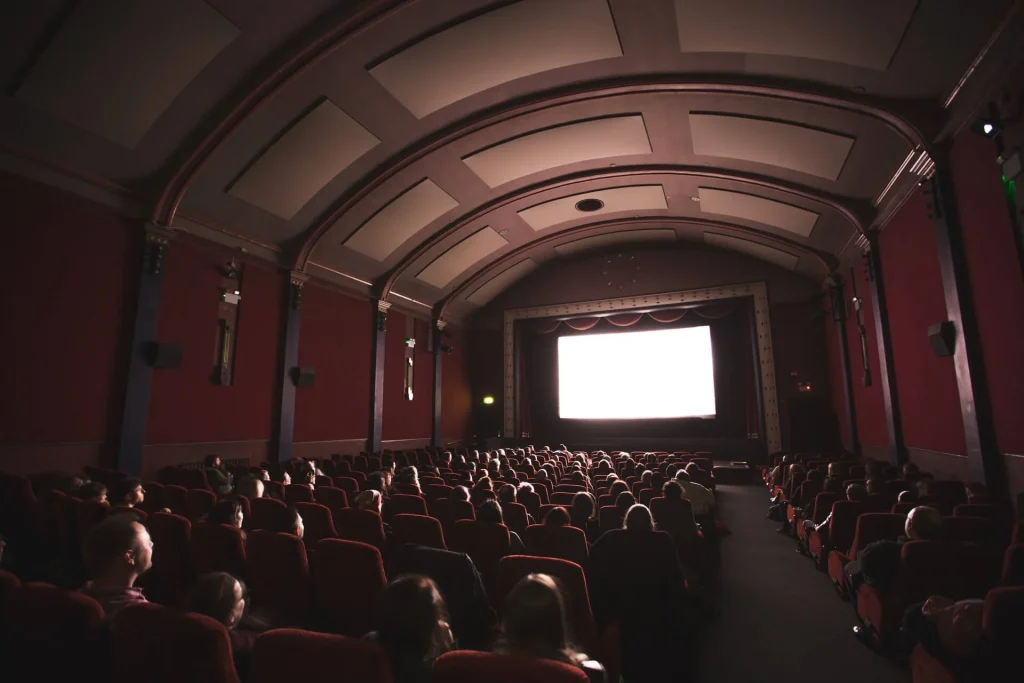 The next time you and your loved ones want to catch that ever-elusive indie film or some Filipino golden age classics, refine your artistic tastes in any of these cinemas.
Make movie night more special in the quirkiest cinemas around the Metro. Here are some of the independent cinemas in the Philippines
1. Cinema Centenario
Located in Maginhawa, Cinema Centenario is a testament to the hundred-year legacy of Philippine cinema. Since Centenario is open past midnight, you'll be able to see that film you've been waiting for after a late night of work. Each screening costs only P200 — a worthy price to pay for a great experience. If you're hungry, food and drinks are allowed inside, so just buy some affordable popcorn and drinks from the booth right outside the theater room.
Centenario is also a venue for lectures and workshops on films, so watch out for any schedules on their Facebook page!
Cinema Centenario: 95 Maginhawa Street, Diliman, Quezon City
2. Cinematheque Centre Manila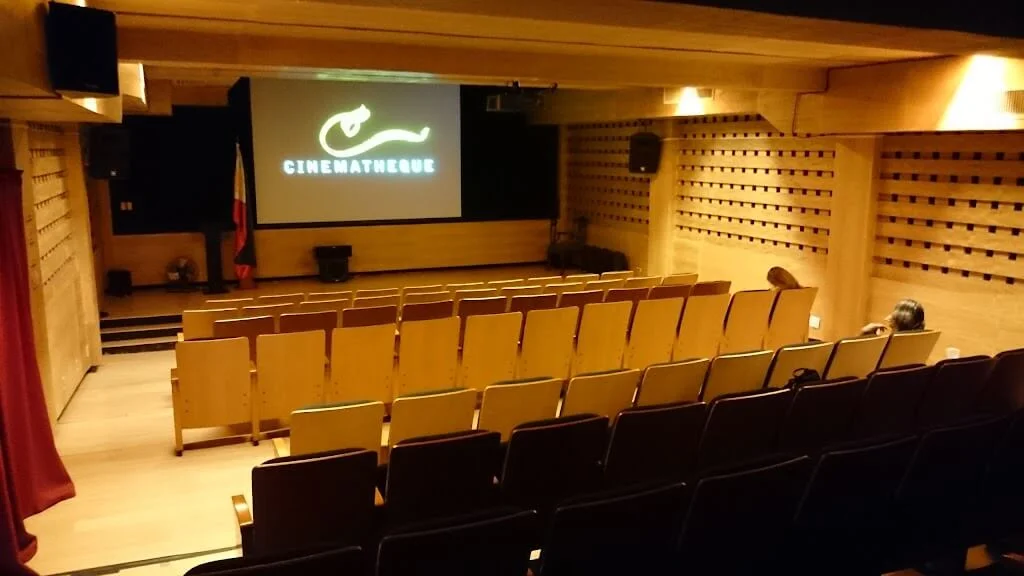 Photo from ph.polomap.com
Nestled in Ermita, this establishment by the country's Film Development Council is dedicated to "bring[ing] Filipino films to Filipinos". It's got individual theater-style seats to bolster its authenticity. For authenticity apart from film viewings, deepen your understanding of the movies you watch with forums and discussions with its creators that are hosted right in the heart of the cinema, effectively transforming it into a university-esque lecture hall for film fans.
In need of an even greater cinematic encounter? Beyond the Cinematheque lies a museum filled with vintage memorabilia and a statue of golden age director Lino Brocka.
Cinematheque Centre Manila: 855 Kalaw Ave, Ermita, Manila
3. Cinema '76 Film Society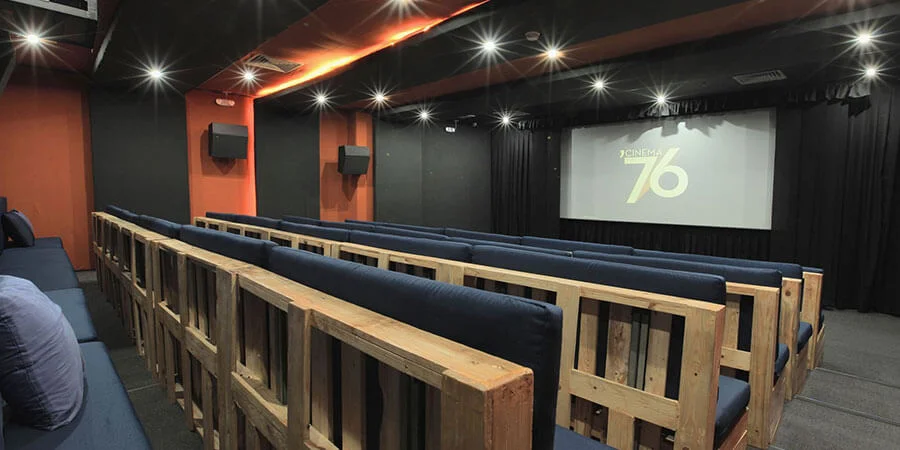 Photo from tba.ph
Perhaps the most well-known brand on this list, Cinema '76 is a sought-after venue for film festivals. It's owned by the minds behind independent production house TBA Studios (of Heneral Luna and Goyo fame). Both its San Juan and Anonas branches have comfortable blue-mattress seats that stretch across the expanse of each row, making it easy to snuggle up to your special someone, friends, or family. The new Anonas branch has two cinemas — a 70-seater one, and bigger 130-seater rooms — which means fans can watch different films at the same time.
Cinema '76 Film Society: 160 Luna Mencias St., Brgy. Addition Hills, San Juan City and 3rd Floor Anonas LRT City Center, Aurora Blvd, Quezon City
4. Black Maria Cinema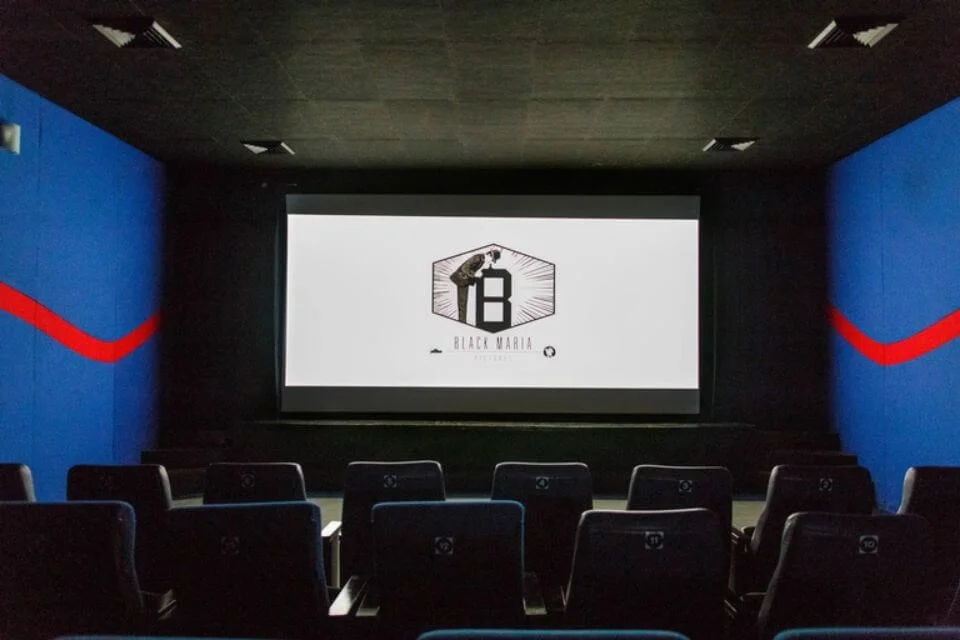 Photo from cnnphilippines.com
Legacy abounds in this Mandaluyong-based 30- to 40-seater microcinema. The brand began as a production house in the 1970s, and the same family manages the theater until today. If you like to watch films with an alcoholic drink in hand, good news: you can bring a beer or two inside!
For a pre or post-movie date, head over to sister café / coffee shop and similarly family-owned Santiago's. Its IG-pretty interiors are a great space to process your thoughts on the film you just watched.
Black Maria Cinema: 779 San Rafael St., Plainview, Mandaluyong City
5. UP Film Institute Videotheque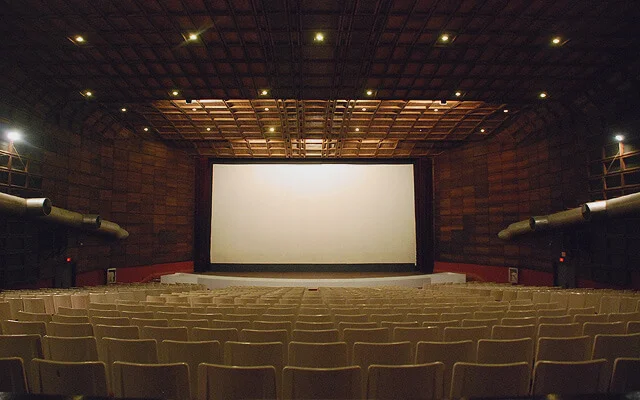 Photo from spot.ph
Unbound by censorship, the smaller sister of UP Diliman Film Institute's Cine Adarna is a behemoth of microcinema culture in its own right. Its status as a state university fixture lends it unmatched credibility and accessibility, as all of the full-length and short films and documentaries shown here are open to the general public. Many Cinemalaya entries find their way to the room of this UPFI gem. Did we mention that a lot of the screenings here are for free?
UP Film Institute Videotheque at the UPFI Film Center: Osmeña Avenue, Diliman, Quezon City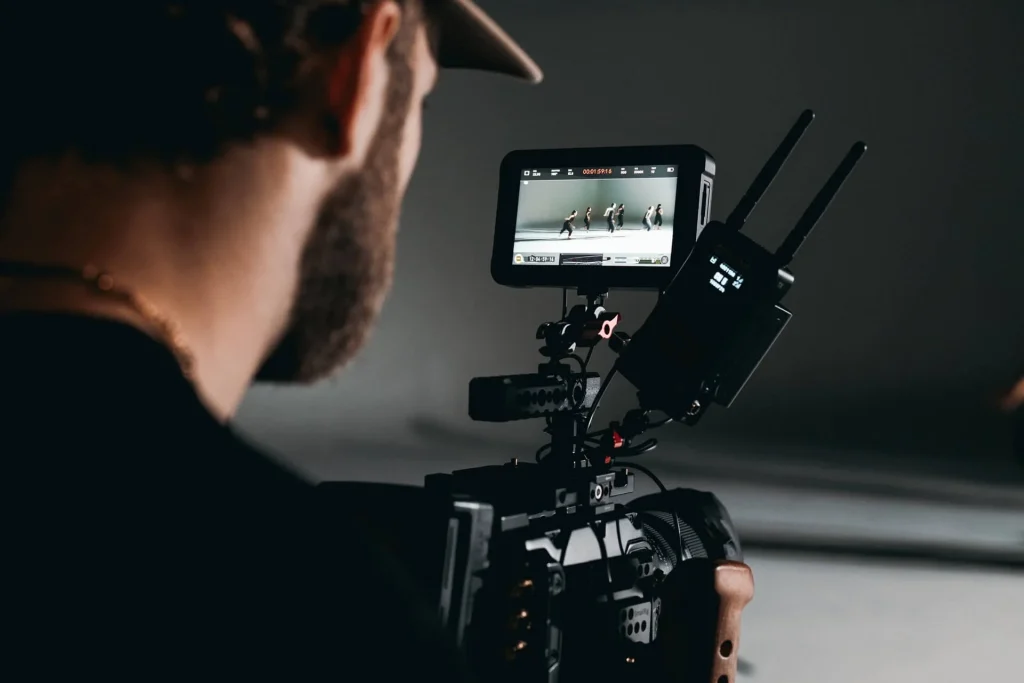 In our current age, with the advent of globalization, it is important that we give attention and love to Independent filmmakers and Filipino filmmakers. They have great ideas waiting to be unleashed to the world and with the help of these cinemas, they have a platform to do so. Filipino filmmakers also have better ideas to exhibit Filipino culture and traditions compared to foreigners. And we must support these creators for us to succeed and for Filipino cinema to succeed. In the current film industry/mainstream cinema, some films are produced just to make money. The art and beauty of filmmaking aren't present. In independent filmmaking, these aspects are still present and taken into consideration.
With the help of the infrastructure developments initiated by the DPWH and their Secretary, Mark Villar, travel to these cinemas from your RFO House and Lot in the south is easier. Travel will only take minutes due to the numerous roads that help divert and guide traffic. However, if you're not in the mood to travel then your extra RFO House and Lot space could be your answer. You can convert your extra spaces into movie theaters and with Netflix adding more local films to their lineup, you can experience good Filpino films at your fingertips. But if you'd rather go for refreshing independent films, then visit the cinemas mentioned above.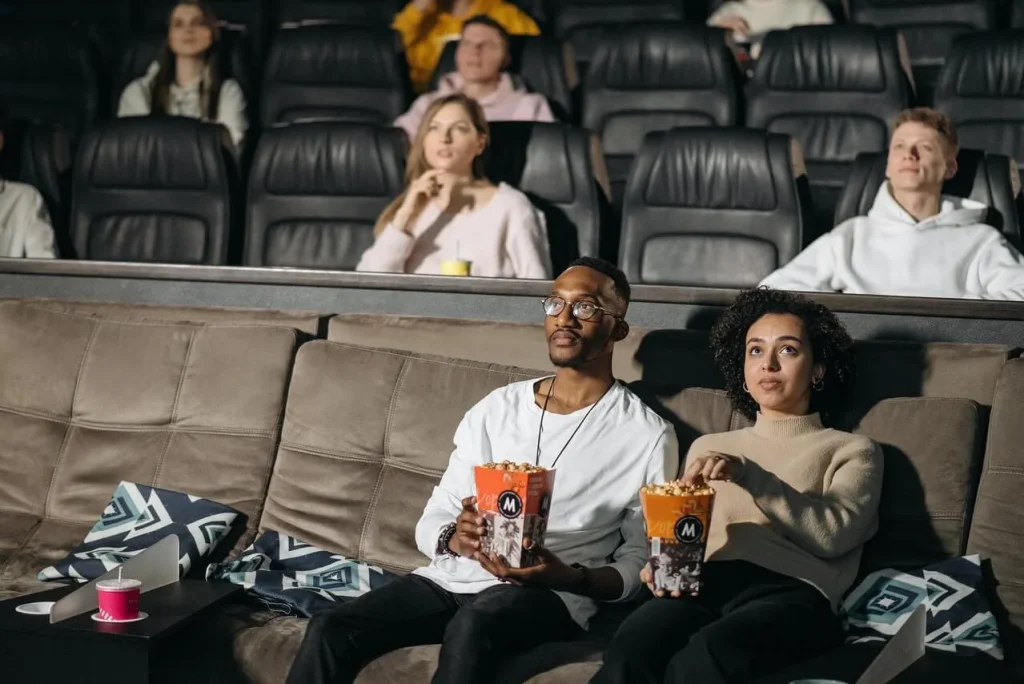 With a boom in Manila microcinemas, you're sure to find one that matches your tastes and fits your busy lifestyle. Cinema is an essential part of our culture, and the particular beauty of local films can offer you glimpses of Filipino life you didn't know or haven't experienced. After working tirelessly, you deserve a fun way to relax while at the same time being entertained. So buy your tickets, get your imagination going, and watch Philippine independent cinema in these movie theaters.
So if you are looking for the best cinemas in metro manila for the best indie films PH has to offer or you are just one of the casual movie goers looking to watch a flick with your significant other, this blog is for you!
Read more: Relax and Watch a Movie Inside Your Home