Choosing the perfect place to call home is a decision that can shape your daily life, overall well-being, and prospects. When considering a condominium or buying a house and lot in a subdivision in Cavite, Laguna, and Tagaytay, it's essential to think beyond the four walls of your property. Your own community's features and amenities can play a crucial role in enhancing your living experience. In this blog, we will explore how these elements can elevate your life and help you make the most of your investment.
Key Difference – Facilities vs Amenities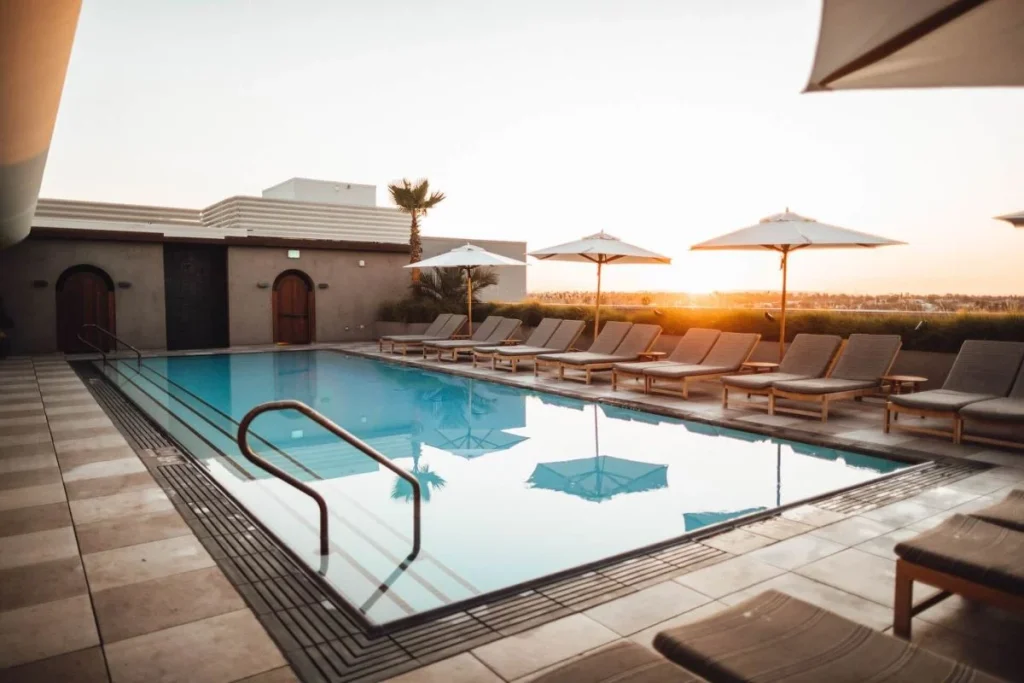 The key difference between facilities and amenities lies in their respective functions and purposes. Facilities refer to the physical infrastructure and services provided in a particular location, such as a building, hotel, or institution. These can include things like equipment, rooms, or services that enable a specific activity or function, such as gym facilities in a fitness center or meeting rooms in a conference center. Amenities, on the other hand, encompass the extra features or conveniences that enhance the overall experience of a place or service, making it more comfortable and enjoyable. Amenities are not essential for the primary purpose but add to the overall satisfaction, such as a swimming pool in a hotel or Wi-Fi access in a public park. In essence, facilities are the core components necessary for a specific function, while amenities are the supplementary perks that enhance the overall quality of that function or environment.
Human Experience and Amenities
In today's rapidly evolving world, the concept of designing developments with a primary focus on the human experience has taken center stage. More than ever, developers are recognizing that the well-being and satisfaction of the people who will inhabit a space should be the driving force behind every decision made in the planning and execution of a project. But what does it mean to prioritize the human experience, and why is it so important?
To understand this shift, we must first ask ourselves: What makes a living space truly exceptional? Is it the grand architecture, the state-of-the-art technology, or the sheer scale of the development? While these aspects are undeniably important, they now serve as the backdrop to the real star of the show—the human experience. A development's success is increasingly measured by how well it caters to the physical, emotional, and social needs of its inhabitants.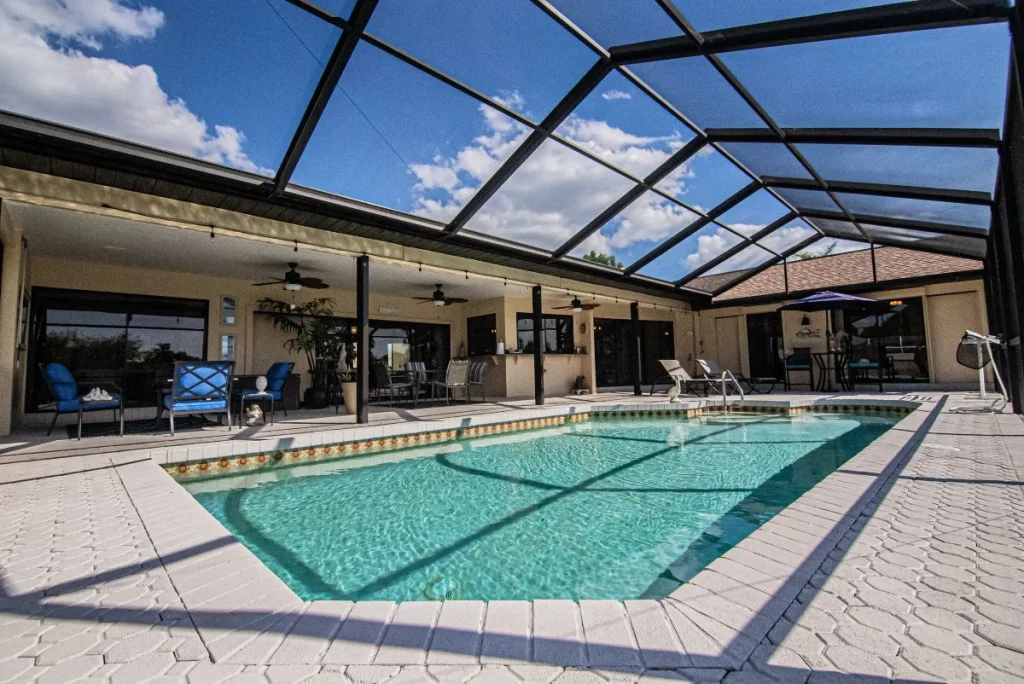 Consider the trends in modern amenities that reflect this shift. Developers are incorporating green spaces and lush gardens within urban developments, recognizing the vital role of nature in promoting well-being. Rooftop gardens, community parks, and courtyards serve as places for relaxation and social interaction. Moreover, wellness centers and fitness facilities have become standard features, highlighting the growing emphasis on physical health. The integration of smart technology not only simplifies daily life but also enhances convenience and security. Co-working spaces and communal lounges foster a sense of community and connection. Even pet-friendly amenities are on the rise, acknowledging the importance of pets in our lives.
In essence, the essence of these trends is to ensure that residents not only live in a space but thrive within it. The human experience has become the touchstone against which all development features and amenities are measured. By prioritizing the physical, emotional, and social needs of the people who will inhabit these spaces, developers are crafting environments that enhance our lives and reflect the evolving values of our society. In this new era, it is clear that the success of a development is inextricably linked to the fulfillment and happiness it brings to its residents.
Now that you're aware of the trends and the significance of these factors, how do you believe subdivision amenities or condominium amenities can impact your living situation? Let's explore this further.
Quality of Life
Imagine waking up to lush green spaces, beautifully landscaped gardens, and serene surroundings. A community that offers such features not only provides you with a breathtaking view but also contributes to a higher quality of life. These surroundings create a peaceful and stress-free environment that can positively impact your physical and mental health. When you invest in a property with such features, you're investing in your well-being.
Recreational Opportunities
The communities around Cavite, Laguna, and Tagaytay often boast an array of recreational amenities, such as swimming pools, playgrounds, and sports facilities. These amenities are not just for leisure; they encourage an active and healthy lifestyle. Whether you enjoy a morning swim, a game of tennis, or a leisurely walk in the park, these features are right at your doorstep, making it easier to maintain a balanced and fulfilling life.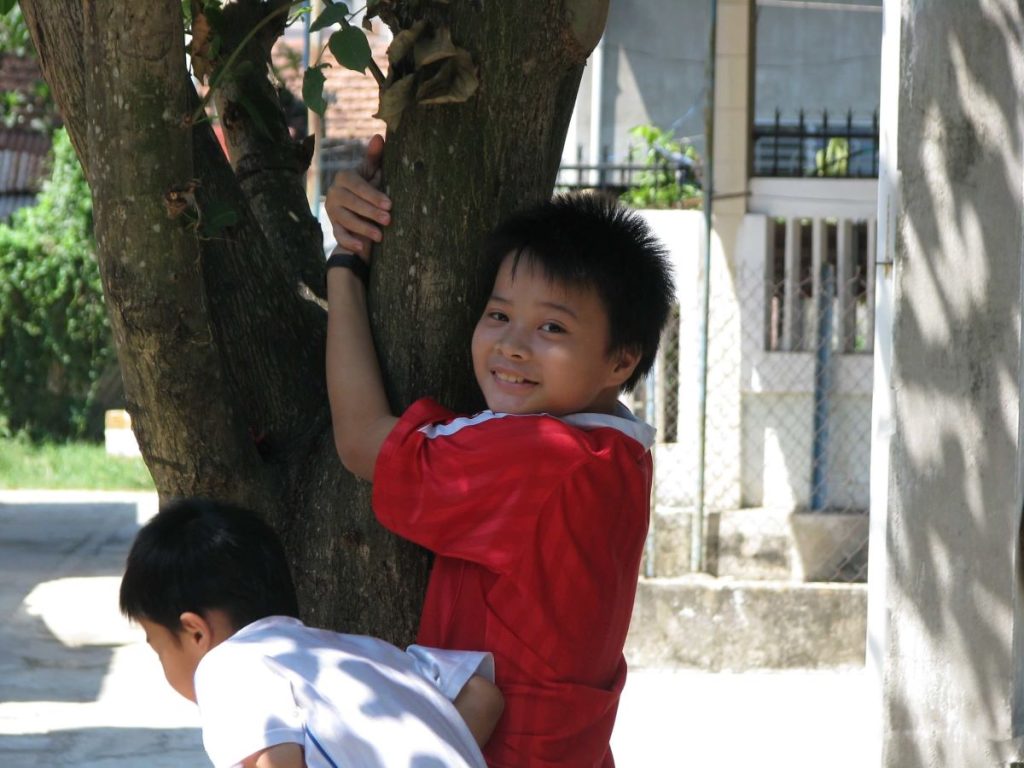 Community Bonding
Living in a community with well-designed amenities and shared spaces can lead to stronger bonds with your neighbors. Social interactions are crucial for personal well-being, and these amenities provide the perfect backdrop for building connections. Whether it's a barbecue at the clubhouse, a yoga class in the park, or a friendly basketball game, you'll have ample opportunities to get to know your fellow residents.
Convenience
Modern life is fast-paced, and convenience is a priceless commodity. A well-designed community often includes amenities like convenience stores, cafes, and fitness centers within or close to the property. These amenities make your daily tasks more manageable, saving you time and effort. No more long commutes or rushed trips to the grocery store. Everything you need is right there, making your life more efficient and comfortable.
Safety and Security
The protection of your belongings and your own safety come first. Communities in Cavite, Laguna, and Tagaytay often come with gated entrances, security personnel, and surveillance systems. Knowing that your community is well-protected offers peace of mind and allows you to focus on the things that truly matter in life. It's a valuable assurance that comes with your investment in such a community.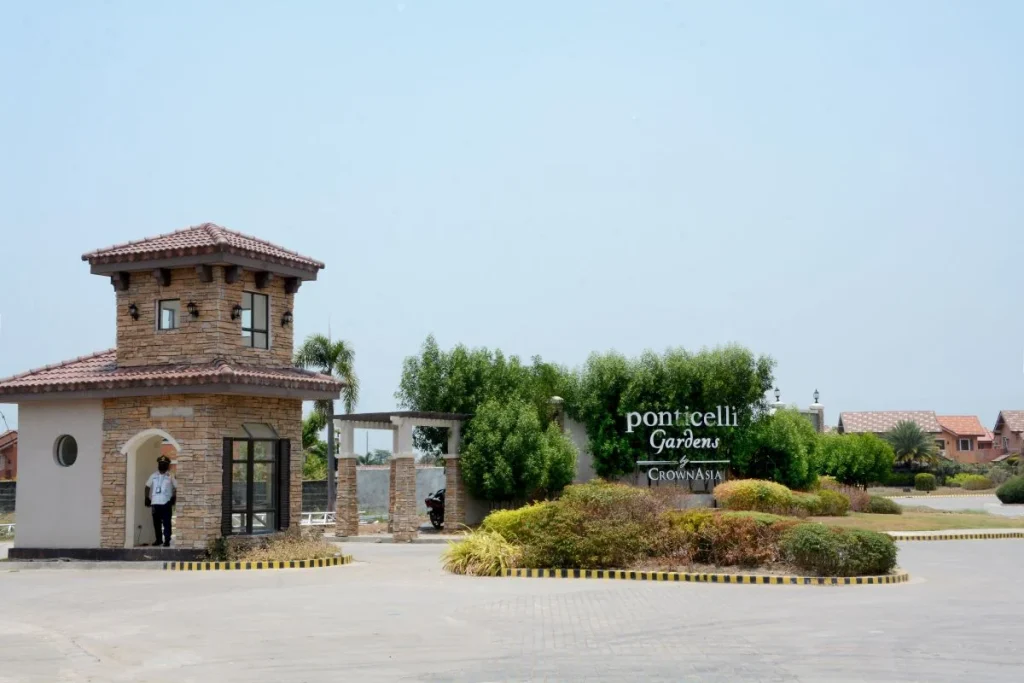 Value Appreciation
Investing in a property with top-notch features and amenities is not just about your present quality of life; it's also a smart financial decision. These features often lead to higher property values over time, ensuring that your investment appreciates. When the day comes for you to sell or pass down your property, you'll be pleased to see how much its value has grown.
Environmental Sustainability
Many modern communities are designed with sustainability in mind. Green spaces, eco-friendly infrastructure, and energy-efficient systems are becoming increasingly common. Investing in a community that prioritizes sustainability is not only responsible but also contributes to a cleaner and healthier planet for future generations.
There are numerous options available for prospective homebuyers, each offering a unique set of features and amenities. You can find communities designed to cater to various lifestyles and preferences. Whether you can envision a peaceful retreat in the countryside or a vibrant urban experience, the choice is yours. If you value a strong sense of community, there are developments that place a high emphasis on fostering neighborly connections. The possibilities that are open to you are vast, and the dream of finding your ideal home can be a reality when exploring the wide range of options available.
Crown Asia's Residential Communities: Elevating Living with Exceptional Amenities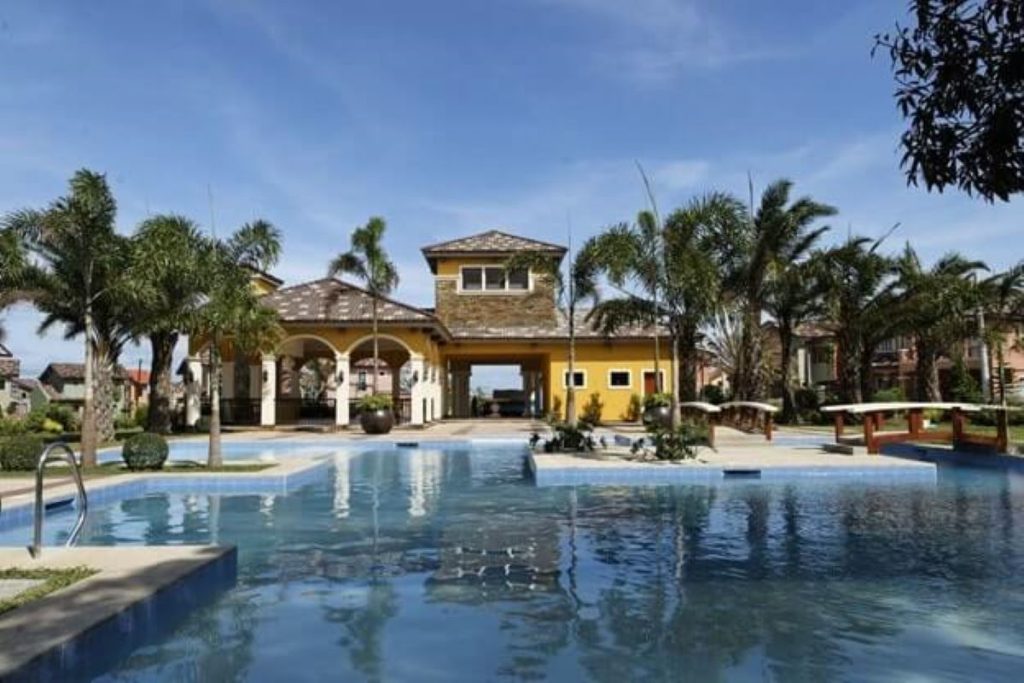 Crown Asia, a well-regarded real estate developer, offers a diverse range of residential communities in Cavite and Laguna, each with its distinct appeal and amenities. One such community is Caribe at the Islands, which is located in Cavite. Caribe transports residents to a Caribbean paradise, with queen-sized lots ranging from 105 to 502 square meters. The community also stands out by providing exclusive payment terms, making it accessible to a wide range of buyers. Moreover, Caribe at the Islands offers a family park, a swimming pool, and a clubhouse, ensuring that residents have ample opportunities for relaxation and social activities within their slice of paradise.
Vita Toscana
Vita Toscana, another crown jewel by Crown Asia, is situated in Cavite along Molino Bacoor. One of its standout features is its strategic location near major road networks, granting residents easy access to cities like Las Pinas, Metro Manila, and Makati City. Vita Toscana not only offers convenient access to these urban centers but also connects to other cities and municipalities in Cavite, including General Trias, Imus, and Tagaytay City. The Italian-influenced community includes a swimming pool, basketball court, garden, and a spacious clubhouse/function hall, providing an idyllic setting for various activities and celebrations.
Carmel
Carmel, another captivating community by Crown Asia, offers California-themed Ready for Occupancy (RFO) houses and lots in Bacoor. The subdivision is full of American-inspired properties with generous lot areas and an array of lifestyle amenities, including a pool, a clubhouse, and a gym. Carmel exemplifies the American dream in the heart of Bacoor, offering a comfortable and well-appointed lifestyle for its residents.
La Marea
La Marea, located in Brgy. San Antonio, San Pedro, and Laguna, are yet another gem in Crown Asia's portfolio. This community draws inspiration from the charm of Southern American homes, with beautiful house models and landscaping that exude warmth and character. Safety and security are paramount, with a gated community and 24/7 guards ensuring residents' peace of mind. La Marea also provides a range of community amenities, including a clubhouse, a garden, a swimming pool, and basketball courts. With its large property lots and proximity to commercial areas, markets, malls, and convenience stores, La Marea offers a convenient and vibrant living experience.
Crown Asia's residential communities in Cavite and Laguna offer an array of themes, amenities, and lifestyle options to cater to a diverse range of preferences and needs. Whether you're looking for a Caribbean-inspired paradise, an Italian-flavored haven, an American dream, or a Southern American charm, Crown Asia's communities have something special to offer, making them excellent choices for those seeking a well-rounded and enriching living experience.
Closing Thoughts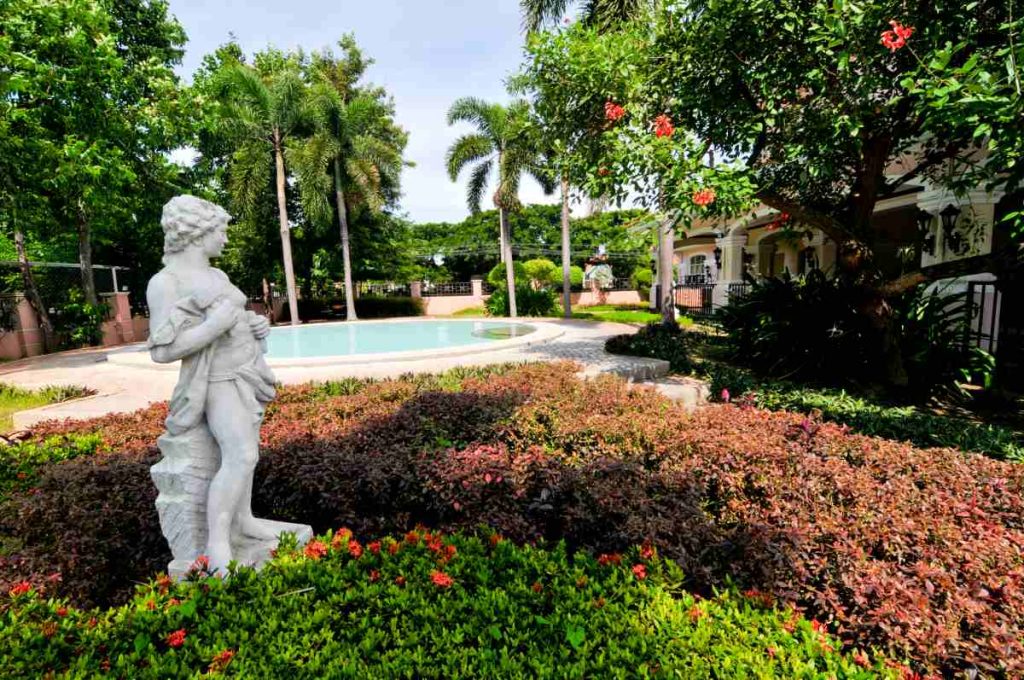 In today's real estate landscape, the emphasis on the human experience takes center stage when designing residential communities. It's no longer just about the physical structures; it's about how a development's features and amenities enhance daily life. From green spaces to communal areas, developers prioritize well-being, convenience, and fostering connections among residents. Crown Asia's diverse residential communities in Cavite and Laguna exemplify this trend, offering various themes and amenities to cater to different preferences. Whether you're dreaming of a Caribbean escape, Italian elegance, the American dream, or Southern American charm, these communities prioritize the human experience, ensuring that your investment isn't just in a property but in a richer and more fulfilling way of life. Your ideal home awaits, designed to elevate your living experience and meet your diverse needs and aspirations.
Related Blog: Amenities a Premium Condo Must Have