Known as the Philippines' "Second Summer Capital", Tagaytay, is a picturesque city located in the province of Cavite and is the perfect escape from the hustle and bustle of Metro Manila for relaxation and recreation. With its stunning natural backdrop, cool mountain air, and breathtaking panoramic views of Taal Lake and Volcano, Tagaytay is a favorite weekend destination for both local and foreign travelers. Whether you're looking for adventure, relaxation, or a healthy dose of both, Tagaytay has something to offer.
Because Tagaytay is such a wonderful place, you may want to consider buying a property there and having your own Condo in Tagaytay. Fortunately, Pinevale Tagaytay offers the warmth and beauty of modern Asian living. It is a residential condominium development project in Brgy. Maitim II East, Tagaytay. Make it a point to include it in your Tagaytay itinerary!
From amusement parks to nature-based wellness centers, and enchanting Tagaytay destinations at night, Tagaytay offers a wide range of activities and attractions for everyone. Don't miss out on the chance to experience Tagaytay's gastronomic food trips, where you can savor the best of local delicacies or the numerous shopping and dining options in the city. So come along with me in this blog as we explore the top 10 tourist destinations in Tagaytay and the many reasons why Tagaytay is the dream destination you've been searching for!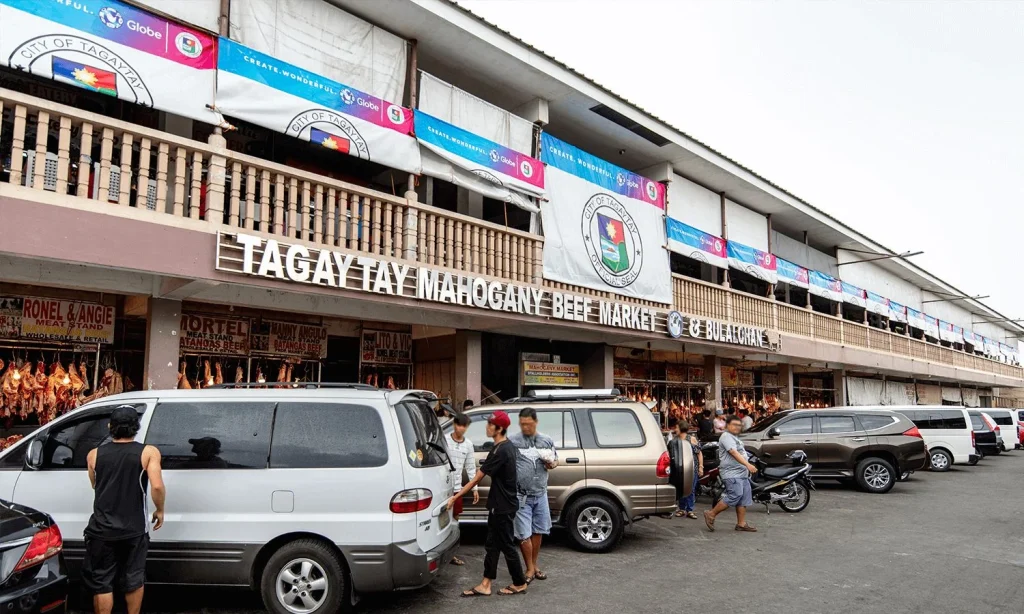 Photo from vacationhive.com
Experience the Charm of Tagaytay City
Tagaytay is a second-class city in the Philippines' province of Cavite. It is approximately 60 kilometers from Manila, the Philippines' capital city. Tagaytay has become one of the most popular tourist destinations in the Philippines due to its high elevation, cool climate, and stunning views of Taal Lake and Volcano.
Tagaytay has a rich and fascinating history that dates back to the pre-colonial era and it has made it one of the most popular tourist destinations in the Philippines. The city was once a small, rural community surrounded by lush vegetation and rolling hills. During the Spanish colonial period, Tagaytay was primarily used as a summer retreat for wealthy families in Manila. However, it wasn't until the early 20th century that Tagaytay began to attract the attention of local travelers.
As more and more people visited Tagaytay, the city grew and developed into the thriving tourist destination it is today. Whether you're interested in exploring the city's rich history, taking in the breathtaking views of Taal Lake and Volcano, or simply enjoying the cool mountain air, Tagaytay has something to offer.
Savor the Flavors of Tagaytay!
Tagaytay's popularity can also be attributed to its culinary and shopping experiences. Foodies will be in gastronomic heaven with its growing number of coffee shops, local roadside restaurants, and gastronomic food trips.
You should try to have a taste of Tagaytay's famous "Bulalo". It is a hearty soup made of beef and marrow that is ideal for the area's crisp and chilly climate. It is offered in many local roadside bulalohan restaurants. Never leave Tagaytay City without having a piping hot Bulalo and the majestic view of the Taal volcano at the same time because it is truly a unique Tagaytay signature experience!
Taal Lake is also a biologically significant site because it is the only known location in the world for the freshwater sardine, also known locally as "Tawilis" or scientifically as "Sardinella Tawilis". If Bulalo isn't filling you up, Tagaytay also serves fresh seafood like Crispy Tawilis, Sizzling Pusit, and Sinigang na Sugpo.
Many Tagaytay tourists and even passers-by don't miss a chance to stop by the famous Mahogany beef market. Here, you can find the Stalls of fresh Batangas beef that are delivered to the market daily. You can purchase freshly prepared Batangas beef at 390 pesos per kilo. This well-known meat market in Tagaytay, Cavite, is known for its fresh and delicious meat selection, which includes the must-try Bulalo beef. You can also find farm-to-table fruits and vegetables and a second floor packed with specialty food stalls serving up delectable Filipino dishes. Don't forget to stock up on wet and dry goods, as well as souvenirs, before you leave!
If you're a coffee lover, you will surely enjoy the abundance of coffee shops perched on hillsides with unobstructed views of Taal Volcano. Having a sip of a hot Vietnamese-inspired Ca Phe Sua Da at Dear Joe Tagaytay is exceptional! With its chic interiors, this cafe is the perfect spot for Instagram-worthy photos and intimate conversations while you're in Tagaytay City. In addition, Bag of Beans is a Tagaytay institution, Bag of Beans is also the place to go for delicious coffee, pastries, and other treats.
Aside from your gastronomic needs, you should as well unleash your wanderlust! Here are the top 10 destinations you should have on your Tagaytay itinerary list:
Top 10 Destinations in Tagaytay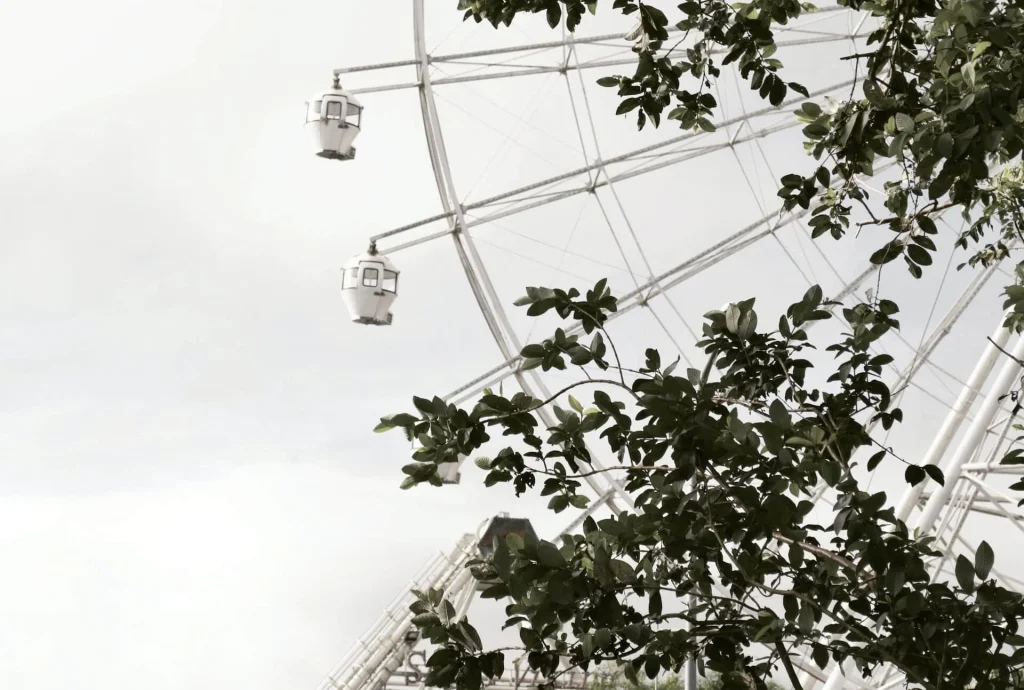 1. Thrills and Beauty of Taal: A Must-See Volcano in Tagaytay City
One of the most popular attractions in Tagaytay is the panoramic view of Taal Volcano. This famous landmark is a must-visit for anyone traveling to Tagaytay. With its stunning views, Taal Volcano is a perfect place to take photos, go on a scenic hike, or simply relax and take in the beauty of nature. The Taal Volcano is one of the most active volcanoes in the Philippines, with a documented history of 38 eruptions. All of these eruptions have taken place on Volcano Island, which is situated in the center of Taal Lake.
Taal is surrounded by beautiful mountains and rolling hills, making it a perfect place for outdoor activities such as horseback riding, eco-trails, and picnics. Whether you are an avid adventurer or simply looking for a peaceful escape, the surrounding mountains and hills provide the perfect backdrop for a relaxing and rejuvenating experience.
2. Soar High in Sky Ranch Tagaytay: A Thrilling Adventure Awaits!
At Sky Ranch Tagaytay, take a break from the bustle of the city and go on an exhilarating adventure! This amusement park is the ultimate destination for both families and thrill-seekers. It is perched atop a hilltop with breathtaking views of the city and Taal Lake.
Prepare to scream your lungs out on thrilling rides like roller coasters, or take a leisurely spin on the Sky Eye, one of the tallest Ferris wheels in the nation, for sweeping views of the beautiful cityscape.
With five sprawling hectares of fun, there's something for everyone at Sky Ranch. Let your inner child run wild with a variety of games and attractions, indulge in delicious treats from the food stalls and restaurants, or take a leisurely horseback ride. And if you're looking for a unique venue for your next corporate event or special occasion, Sky Ranch has got you covered.
So why wait? Pack your bags, grab your friends and family, and head to Sky Ranch Tagaytay for a day of endless fun and adventure. It is a guarantee that you won't regret it!
3. Serene Scenic View at the Tagaytay Picnic Grove
With limited time to spare and a big group in tow, the Tagaytay Picnic Grove should be at the top of your must-visit list. Whether you prefer to bring your own food or enjoy a BBQ with friends and family, this scenic park offers the perfect setting. Rent a table, gazebo, or hut, or bring your own griller and portable burner to cook up a storm. With breathtaking views of Taal Lake and plenty of shaded spots under the trees, you'll find the perfect spot to relax and unwind.
Get ready for an action-packed day of adventure, with exciting activities like eco-trail, horseback riding, zipline, and cable rides. The Tagaytay picnic grove complex also features a new observation deck and there are newly built business spaces and a host of souvenir shops and food stalls. After the 2020 Taal eruption, some facilities are still in the process of upgrading and renovating. As of this date, you can see the Taal Volcano covered in ashes. But the park has seen significant improvements, still making it the perfect destination for a fun-filled day out in the cool Tagaytay weather. But, how much is the entrance fee? As per their updated price, it is priced at 35 Php for parking and 50 Php each for entrance fees.
4. Find Your Zen in the Nurture Wellness Village!
From its humble beginnings as a spa in 2001, this sprawling garden paradise has blossomed into a one-stop destination for relaxation, rejuvenation, and celebration. Immerse yourself in the lush greenery and unique Filipino experiences, from cozy accommodations to signature Ifugao huts and local-inspired decor.
Indulge in rejuvenating spa treatments steeped in Filipino tradition and nourish your senses with delicious Filipino fusion cuisine at The Farmer's Table. Perfect for weddings, corporate events, and team-building, Nurture Wellness Village is more than just a spa – it's a haven of wellness!
5. Above the Clouds: The People's Park in the Sky
Do you want to feel like you are on top of the world? Are you not scared of heights? Well, This park is located on the highest point in Tagaytay and it offers panoramic views of the whole city and the nearby areas, surely you will feel like you are up in the air without flying!
The People's Park in the Sky also referred to simply as People's Park, has a rich history as an urban park located in Tagaytay, Cavite, Philippines. It was initially intended to be a palace, known as Palace in the Sky, during the Marcos era for the visit of President Ronald Reagan. However, the construction was never completed and remained as scaffolding when President Reagan canceled his visit. Years later, it was transformed into the beautiful park that it is today.
You can take a leisurely walk around the park, enjoy a picnic, or simply sit and enjoy the views. You will surely admire the sight of Tagaytay's dense forests and overlooking Taal Lake.
6. The Puzzle Mansion: Where Art Meets Fun
Another interesting mansion, especially if you enjoy jigsaw puzzles, is this one. One of the world's largest collections of completed puzzles is kept in the Puzzle Mansion, a museum. The size of the collection even earned puzzle collector Georgina Gil-Lacuna a Guinness World Record in 2012.
Be sure to check out the eye-catching 2D and 3D puzzle sets, as well as the different shapes, sizes, materials, and subject matter. Not to be missed are puzzle replicas of works by internationally renowned artists like Picasso, Degas, and Gaudi.
Visitors can expect to spend at least two hours exploring the mansion, so be sure to bring plenty of time and a curious mind. With its unique concept and beautiful location, the Puzzle Mansion is definitely a must-visit destination in Tagaytay.
7. Discover the Beauty of the Animal Kingdom at Paradizoo
Paradizoo Theme Farm is a 10-hectare wonderland located in the rolling hills of Tagaytay, Philippines. It's a unique blend of a zoo and theme park that offers a one-of-a-kind experience. You'll find areas dedicated to farm animals, vegetable and flower gardens, and much more. It's the perfect place for nature and animal lovers, as well as families looking for a fun and educational day out.
At Paradizoo, you'll have the chance to interact with adorable farm animals like miniature horses, llamas, ostriches, and camels. The park offers a range of family-friendly attractions and programs that are both educational and recreational. You'll also have the chance to participate in community and adventure programs.
Paradizoo is the ideal destination for those who are looking for a relaxing, tech-free, and nature-filled trip. Surrounded by lush greenery and a peaceful atmosphere, you'll be able to connect with the beauty of the farm and all its inhabitants, including camels, horses, donkeys, ducks, chickens, goats, cows, sheep, rabbits, and various birds and fish species.
8. The Pink Sisters Chapel and Convent
The Pink Sisters Chapel is a serene and peaceful destination located in Tagaytay. This stunning building is well-known for its beautiful architecture and spiritual atmosphere, making it a popular stop for both religious pilgrims and tourists. Visitors can take a tour of the chapel and its adjacent convent, or simply sit and soak in the peaceful surroundings.
So, what's in a name? The Pink Sisters got their name from the nuns who reside there, who wear distinctive pink attire. They are part of the Sister Servants of the Holy Spirit of Perpetual Adoration, a group of cloistered nuns who take a vow to separate themselves from the outside world. At the chapel, visitors can write down their prayers or intentions and drop them in a box for the nuns to read.
The Pink Sisters Convent is often a stop for people visiting Tagaytay, who come to ask for prayers from the nuns. It is said that the nuns are offering prayers for the world 24 hours a day, making it a meaningful and peaceful place to visit.
9. Take a Serene Relaxation at Sonya's Garden
Sonya's Garden is a tranquil oasis located in the heart of Tagaytay, Philippines. This stunning and serene garden resort offers visitors the chance to escape the hustle and bustle of city life and immerse themselves in a peaceful and natural setting.
With its beautifully landscaped gardens, charming cottages, and delicious organic cuisine, Sonya's Garden is the perfect destination for those seeking rest and rejuvenation. Whether you're looking to spend a romantic weekend away with your partner, or simply want to enjoy the tranquility of nature, Sonya's Garden is the ideal place to be. Their amenities are also suitable if you would like to have a garden wedding and prenuptial pictorials.
10. Take a Bite Out of Life at the Queen's Strawberry Farm
Queens Strawberry Farm is a must-visit destination for anyone visiting Tagaytay. At Queens Strawberry Farm, we prefer not to make comparisons, but it's worth mentioning that their crops are grown vertically, as opposed to the traditional ground-based farming methods used in Benguet. Not only can you enjoy a bed and breakfast stay, but you'll also have the opportunity to learn about farming through hands-on activities like strawberry picking (during harvest season) and rod fishing.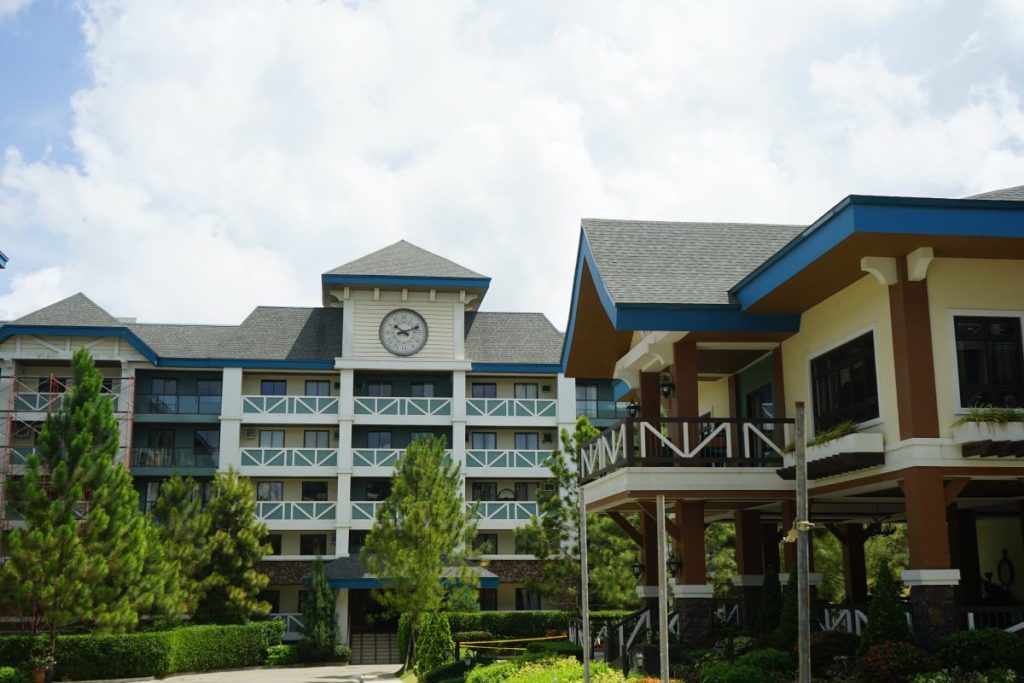 Many guests visit the farm to dine at Queens Restaurant, which boasts a menu featuring strawberries in many of its dishes, such as the delectable strawberry cheesecake and buko strawberry pie. The Cavite restaurant takes great pride in using fresh strawberries, and the drinks offered, like the strawberry milkshake, are not to be missed. Whether you're a foodie, a nature lover, or simply looking for a unique and memorable experience, Queens Strawberry Farm is the place to be.
Tagaytay is conveniently located just a short drive from Manila, making it easily accessible for both local and international travelers. The city can be reached via the Santa Rosa Tagaytay Road, Tagaytay Calamba road, or the Aguinaldo Highway, and there are also convenient transportation options available, such as private cars, taxis, and jeepneys. With the help of Google Maps and other travel resources, you can easily plan the itinerary and visit other popular tourist spots in the region.
With all that being said, Tagaytay is a fantastic place that has a lot to offer for anyone looking for a getaway. With its breathtaking scenery, a wide range of activities and attractions, and comfortable accommodations, you are sure to have a memorable time here.
So if you're thinking about planning your next trip, you should definitely consider Tagaytay as your destination. From its beautiful natural surroundings and rich cultural heritage to the many opportunities for adventure and relaxation, you're guaranteed an unforgettable experience.
In short, we highly recommend visiting Tagaytay for its stunning views, outdoor activities, delicious food, shopping, and health and wellness services. Whether you're looking for a day trip or a longer stay, Tagaytay is the perfect place for your next escape. So don't wait any longer, plan your trip to Tagaytay now and experience all its beauty and wonder.
Read more: Scenic Tagaytay: 19 Best Places to Visit