Everything starts with house-hunting for house and lot for sale. After finding the right house, a homeowner decides on the look of the living space. Once there is a design in mind, homeowners begin to hunt for furniture pieces to turn what they have in mind into reality. Homeowners should not shy away from luxury furniture brands when doing so. It is amazing that luxury furniture brands are good investments and they would realize that luxury does not always equate to spending too much. They would realize as they go through furniture-hunting that there is a wide array of quality pieces that come at affordable prices. Moreover, luxury furniture brands are now being offered online and the designs of furniture pieces can easily be accessed through catalogs on their websites. Some even offer consultations which is an advantage for homeowners who prefer not to consult an interior designer. Hence, forming the look of the home is easy and stress-free. Another way to bring luxury furniture pieces into the home is by exploring local artisans or expert woodworkers who may provide inexpensive yet heirloom-worthy pieces. The efforts spent on finding the appropriate furniture pieces will be all worth it. Remember, not all luxury comes with a high price tag.
Luxury Furniture Brands
Whether the homeowner is deciding on the look of a newly-purchased house or renovating, here are some of the best luxury furniture brands that will help them attain a look that will reflect their style as well as the vibe they are going for. From classic to modern, from midcentury to contemporary, from avant-garde to chic, from expensive to budget-friendly, here are some of the world's well-known luxury furniture brands you can consider putting inside your Crown Asia house and lot for sale.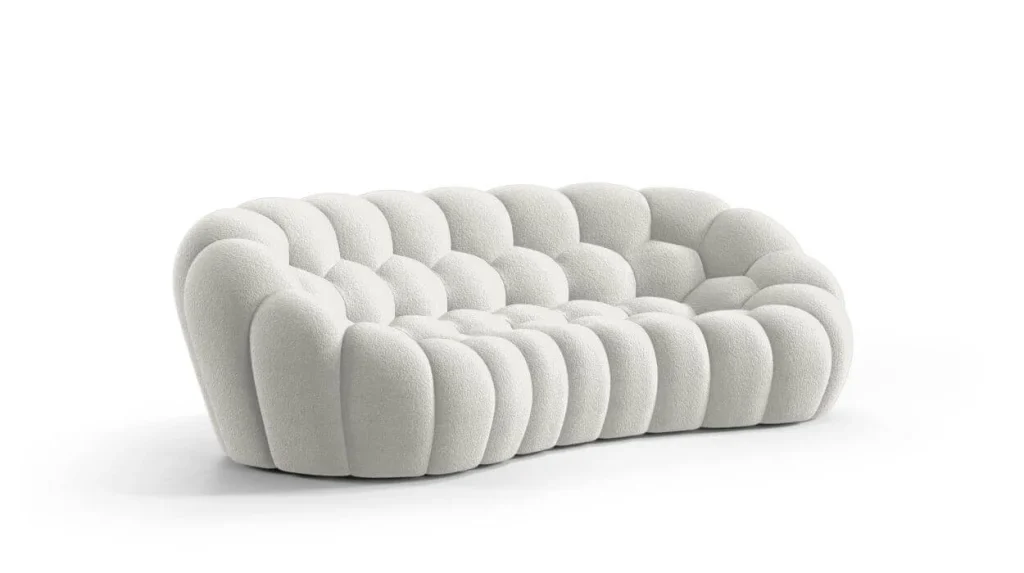 Photo from roche-bobois.com
Artisan, hand-crafted, customized
Roche Bobois
This French furniture brand is considered to be the world leader in furniture design, interiors, and distribution. This luxury furniture brand offers a wide array of exclusive made-to-order classic luxury furniture and home designs. They are manufactured with a high level of customization in small European workshops. Roche Bobois has 255 showrooms around the world but their full collection of premium-quality furniture, including sofas, armchairs, cocktail tables, dining chairs, sideboards, beds, wardrobes, storage, and accessories including lighting, cushions, and rugs may be found in their website Roche-bobois.com and may be ordered online. This classic luxury furniture brand believes in full service. Hence, they also offer interior design consultations to help homeowners find the perfect pieces for the home.
Maiden Home
From the furniture artisans of North Carolina, this amazing luxury furniture brand offers handcrafted luxury to complete the modern look of a home. This design luxury furniture line will surely give an upscaled modern aesthetic aura to the house.
Anthropologie
This luxury furniture brand is a mix of comfort and chic and its curated furniture collection is typically handmade. They boast unique and modern furniture that spells comfort and warmth as best exemplified in their use of delectable fabrics, finest wood grains, and beautiful color choices.
Modern Contemporary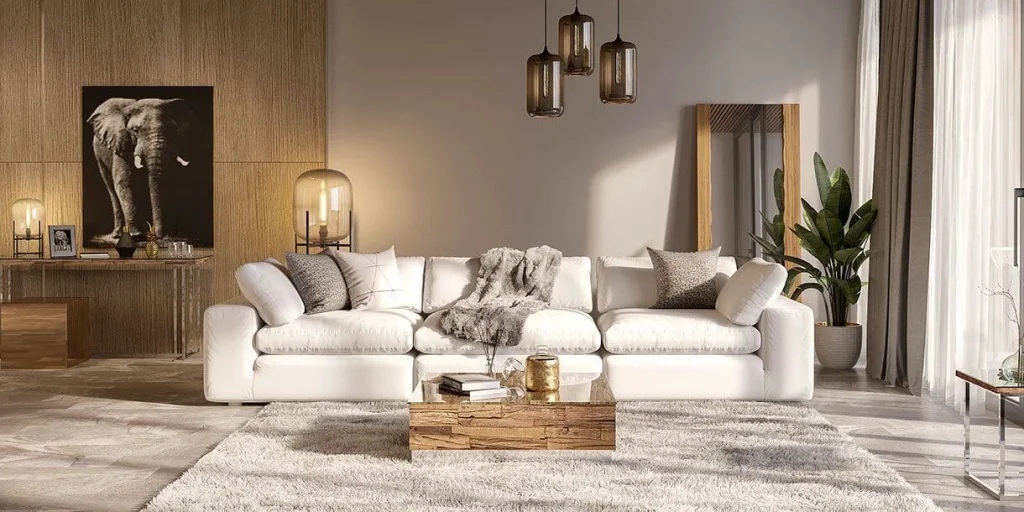 Photo from modani.com
Eternity Modern
When it comes to modern luxury furniture, this Vancouver-based luxury furniture brand is considered the best. It was established in 2005 but it was only in 2016 that it was launched as a retail website where it sells to end customers directly. Homeowners may now order online furniture pieces befitting their home's contemporary look. This online furniture retailer is known for their most iconic and sought-after designs from Mario Bellini sofas to Le Corbusier daybeds. Eternity Modern stocks up on their design which makes it easy to source, purchase, and own their luxury furniture pieces.
Modani
Modani's pieces feature angular shapes and minimal ornamentation inspired by Art Deco style and midcentury modern designs. This luxury furniture brand came about when three design lovers wanted to offer an easier way to shop for contemporary luxury furniture. They have a wide range of furniture pieces from indoor and outdoor home furniture as well as office furniture. This is a preferred choice for those going for subtle elegance but maximum comfort.
Rove Concepts
This luxury furniture brand is for those who prefer trendy and funky designs. Since Rove Concepts focuses on sustainability and up-to-date designs, homeowners who are keen on aesthetics and minute details would love furniture pieces from this brand. This is a one-stop shop for everything midcentury and modern furniture pieces.
Pierre Yovanovitch
This luxury furniture brand will take you to a mix of classic designs and avant-garde. If this is the direction of the home's design, the homeowners have lady luck on their side. Pierre Yovanovitch is known to be one of the innovative designers who is keen on details as well as committed to pure quality. It goes without saying that his furniture is worth every penny.
Jonathan Adler
This luxury furniture brand speaks of modern American glamour. Although he is described to be a decorator of any style namely happy, bold, modern, eclectic, and glamorous style, his style may be best described as happy and chic. Hence, if a home needs furniture pieces that give a happy vibe, Jonathan Adler is the way to go.
Gestalt New York
A homeowner who prefers a quiet luxury design, this luxury furniture brand will surely be the brand of choice. The founders, Adrian Pollack and Karolina Dabo, assembled an array of designers to create a multi-brand retail business that offers furniture, lighting, and home design objects creating a mash-up of midcentury modern pieces and Japanese-inspired furniture.
Luxurious comfort, laid-back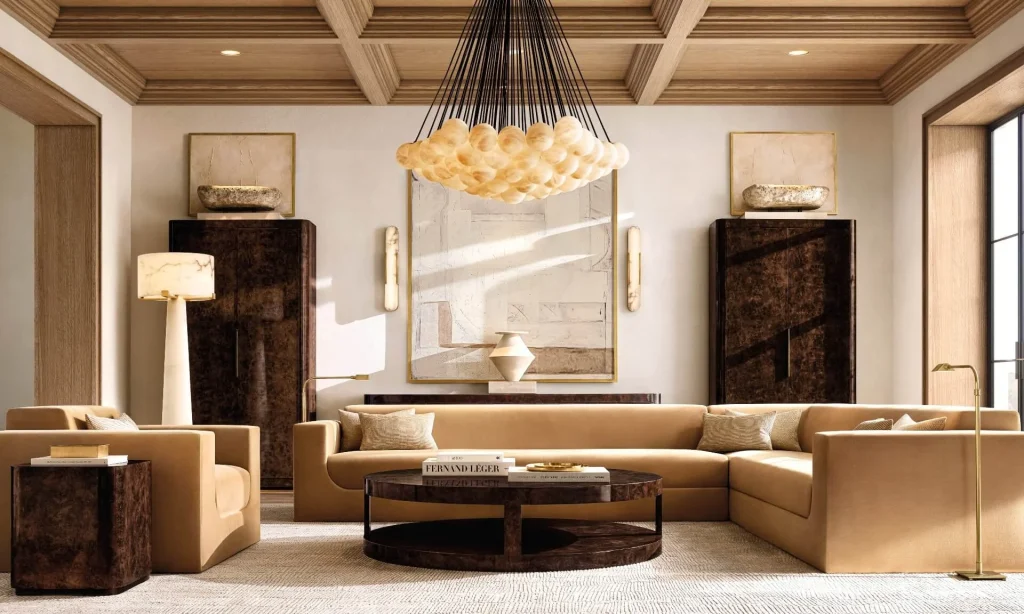 Photo from wallpaper.com
RH
This luxury furniture brand, formerly known as Restoration Hardware, is pegged to be the best A-list-approved furniture brand. It is known for its extremely comfortable Cloud Collection of seating options preferred by celebrities and A-listers. This is the right luxury furniture brand for those going for pieces that would complete a minimalist and clean look yet speak of incredible comfort.
Lulu and Georgia
This luxury furniture brand consists of a thoughtfully curated collection that exhibits timelessness and contemporary style that brings forth comfort and beauty to the space. They may be expected to come up with exclusively styled and the best and latest in rugs, furniture, home accents, and lighting, among others.
Elegance
William Sonoma Home
Put together an elegant look for the house from this American-based luxury furniture brand. This will bring to life one's home with its stylish upscale items to fill up each room and the outdoors.
Budget-friendly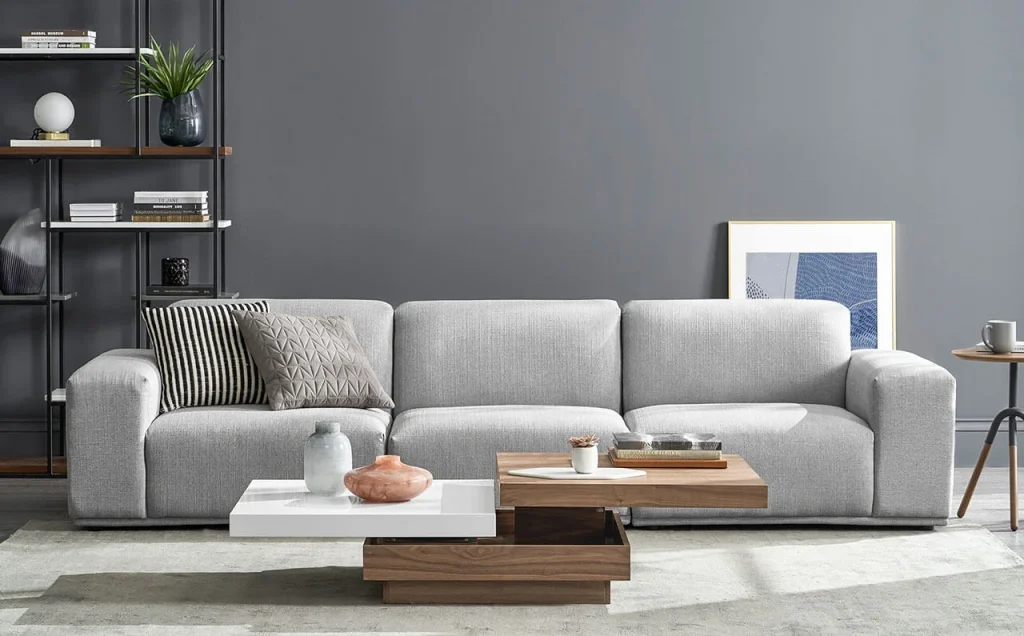 Photo from castlery.com
CB2
Who would ignore a luxury brand that is budget-friendly? CB2 is the sister company of Crate and Barrel that offers timeless designs and quality furniture selection that creates a cool and calm mood for the home. This luxury furniture brand is a reminder that luxury furniture pieces in a home can still be achieved without going overboard with the budget and sacrificing quality.
Castlery
The timeless pieces of this luxury furniture brand is a result of careful study of real lives particularly customer experience and customers' needs and market trends. Their objective is to be able to produce furniture pieces that would thrive with all the seasons and milestones of their owners' lives. Their pieces can be expected to be durable and time-tested while making sure of their accessibility to urban millennials. Castlery is another luxury furniture brand that proves high-quality and beautiful designs may come at compelling prices.
Lumens
It's surprising to know that not all luxury furniture brand breaks the bank. This particular luxury furniture brand is considered to be a high-end thrift store. Surprising as it may seem expect Lumens to have it in their collection of cool fixtures. Their popular Arco floor lamp, designed in 1962 is still very much in production and is still in demand by homeowners going for a midcentury vibe in their homes. The modern design in their furniture pieces is best shown in their minimalist clean couches, high-style chairs, and abstract-shaped tables.
Sturdy, timeless pieces, vintage, antiques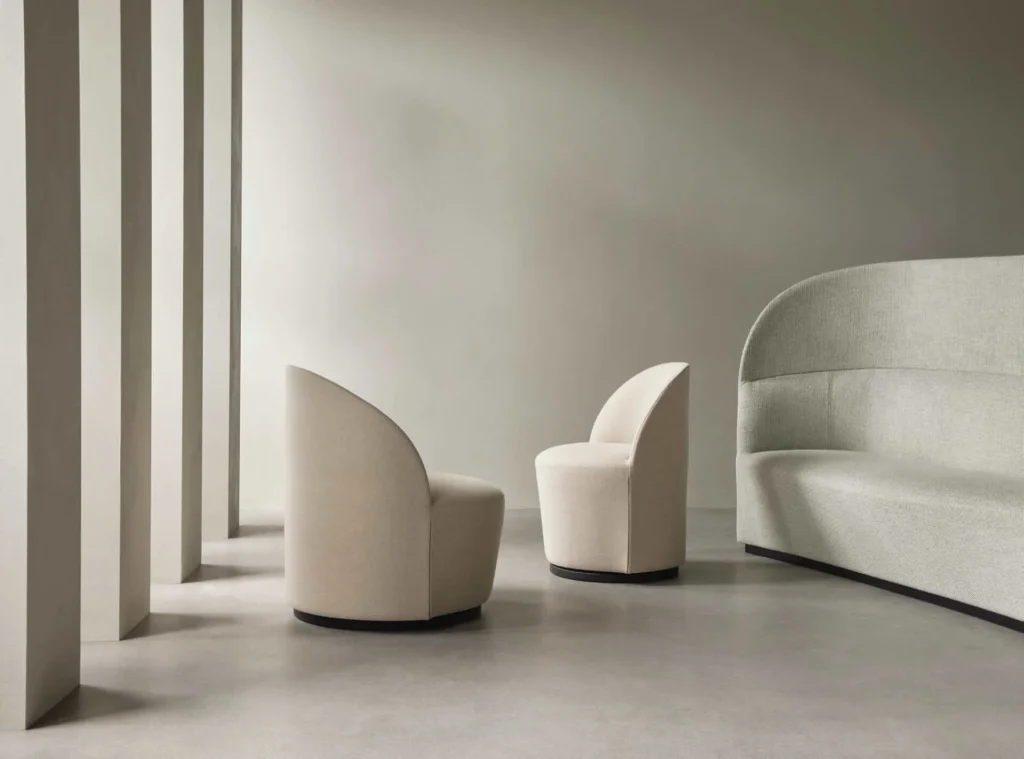 Photo from scandinavia-design.fr
Audo
For homeowners investing in furniture pieces made from high-quality materials that would stand the test of time, this luxury furniture brand would surely match their taste. From furniture to lighting and interior accessories, this furniture brand is purposively designed to ensure they meet human needs. Audo Copenhagen reflects both Danish traditional design and a modern global outlook. Hence, it is known to be the best Danish luxury furniture brand.
Galerie Half
Founded by Cliff Fong and Cameron Smith, this luxury furniture brand takes pride in offering rare vintage European furniture pieces that depict an artful mix of 20th-century design, antiques, primitive furniture, and architectural artifacts. Their pieces may date more than a century old but they would elevate the aesthetics of the home as they remain artistically stylish through the years.
1st Dibs
This luxury furniture brand started out in Paris in 2000 and has become an online retailer that kept stock of some of the most well-known designs from the practically sculptural artworks Smithsonian-worthy pieces to the beloved Egg Chair and Victorian dining tables. Homeowners may be assured that no other home will have the furniture pieces they decided to collect from this luxury brand.
Why Go For Luxury Furniture Brands
Longevity – True craftsmanship used in manufacturing luxury furniture brands is a worthy investment. It provides durability due to the highly-crafted nature of how they are made. They are expected to remain timelessly stylish.
No duplication – For someone who puts great value on originality, they can be assured that no other person owns the same pieces of furniture found in their homes. Unlike mass-produced furniture, luxury furniture brands are produced on a small scale.
Attention to detail – The smallest details that result in impeccable taste and class found in luxury furniture brands set them apart from mass-produced generic types of furniture.
Use of high-quality materials – One of the best features of a luxury furniture brand is that one can be assured that only high-end materials are used in its manufacturing. Only true leather or delectable fabrics are used or wood in the highest standards goes into the best luxury furniture.
Great way to leave a lasting impression – For homeowners who love entertaining guests, receiving compliments from visitors and loved ones who are impressed with their furniture choices as well as the overall aura of the house is a source of joy.
Everybody dreams of having a beautiful home. No one can be more proud when their homes are pegged as Instagram-worthy. Spending money on luxury furniture brands to create a focal point in a room or to acquire a conversational piece of furniture may not be a bad idea. As homeowners spend years using these timeless furniture pieces that are able to meet their requirements of comfort and warmth, they will realize that these luxury furniture pieces are worthy investments after all.