Every day being able to get up is a blessing. Discovering new things, trying new things, and meeting new people are constant pursuits. However, because life is unpredictable, it's impossible to foresee whether what happens next will be positive or negative. Who knows for sure, but whatever the case, at the end of the day, what matters is to return home to a place where one can just unwind and live happily. The implementation of on-site work and classes has begun as things have returned to normal. As a result, many individuals are looking for short-term accommodations like dorms, apartments, or condominiums, while others are searching for a house and lot or ready for occupancy property for a long-term stay. So where is the greatest and most convenient place for all of these?
Living within the Metro's limits provides many benefits, mostly due to the area. As the capital of the Philippines, Metro Manila is home to numerous thriving cities as well as employment possibilities. Whatever the case, nobody can dispute the fact that the population is always growing, which has an impact on a number of things including heavy traffic, pollution, rising prices, and so on. These facts are only a few of the reasons why some people want to live in areas that are only a short distance from the Metro, like Laguna, particularly in San Pedro since the San Pedro city boundary is the capital region itself.
In the Philippine province of Laguna, there is a city by the name of San Pedro. It is known as Laguna's gateway and living in San Pedro Laguna has numerous advantages.
Advantages of Living in San Pedro City, Laguna Province
Photo from biyahenglaguna.com
Health Care Facilities
San Pedro is home to a number of hospitals and healthcare facilities that give locals access to high-quality medical care. San Pedro offers its residents peace of mind when it comes to healthcare.
Rich Cultural Heritage
San Pedro Laguna has a long and rich cultural past. Numerous historical sites and museums in the region highlight the city's distinctive history and culture. Laguna allows residents to benefit from and enjoy the best of both worlds. Unquestionably, San Pedro real estate is a superb investment; the house and lot for sale in San Pedro Laguna provide not just a well-built home but also a number of genuinely amazing advantages. Starting with its ideal position, where inhabitants may take advantage of the ease of being close to the Metro and, on the other hand, the fresh and clean environment it has because it is situated in a small but developing city.
As well, festivals are also present within the city. The local government sets up the Sampaguita Festival yearly. This six-day celebration comes with street dances as well as parades with sampaguitas as the main focus.
Scenic Places
San Pedro Laguna is home to a variety of beautiful landscapes, such as lakes, parks, and natural reserves. Outdoor pursuits available to residents include biking, hiking, and fishing. There are drawbacks to living in a metropolis, such as pollution, population density, and constant traffic. The calm it brings when residing within Metro's confines is why it comes next on the list. Even though everything is conveniently close by, staying at home gives you the ability to live in a tranquil setting, which is more important.
Educational institutions
San Pedro Laguna is home to a large number of institutions and universities that offer both children and young adults great educational possibilities.
Opportunities for Business Development
As a booming community, San Pedro Laguna offers a variety of chances for entrepreneurship. Numerous industrial parks might offer work chances and business opportunities in the region.
Affordable Cost of Living
San Pedro Laguna has a cheaper cost of living than the towns and cities nearby. Food, transportation, and housing are all inexpensive.
Proximity to Metro Manila
When residing inside the Metro borders, everything is easily accessible. If the workplace is located in Manila, there are transit hubs that are accessible and provide convenience because it will be less of a burden for the people. As such, San Pedro is known as a dormitory town of the National Capital Region and the gateway of Region IV-A due to its proximity. People can go to Manila easily because of the roadways that connect the city to the Metro.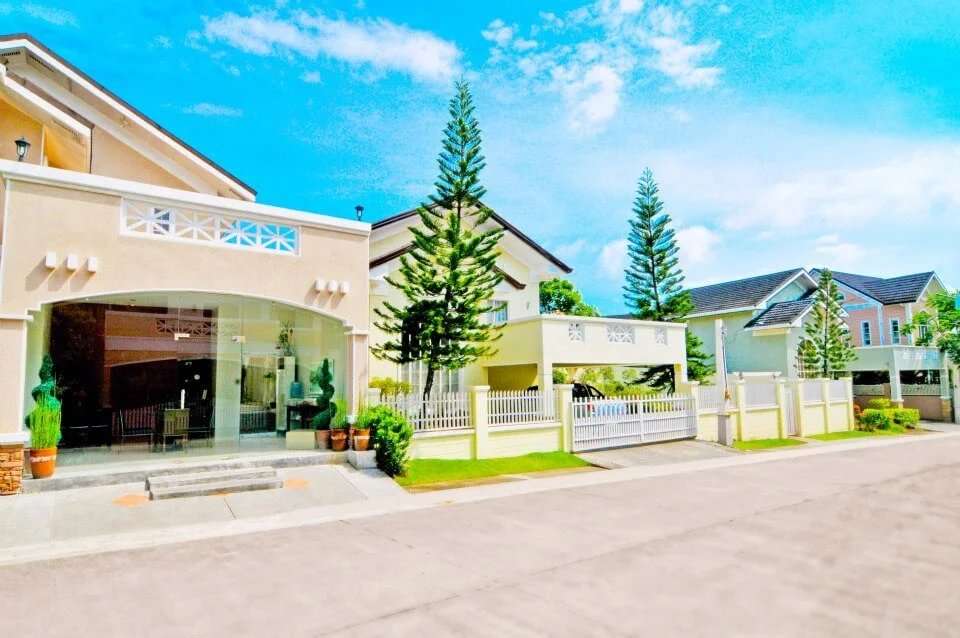 There are many house and lot for sale in San Pedro Laguna, but the La Marea development, which features Southern American-style homes, is one of the best options. Nearby malls such as Evia Lifestyle Center and SOMO, Hospitals such as the Asian Hospital and Medical Center, and private schools such as Laguna Northwestern College, and Colegio San Agustin are just a few minutes' drive away for inhabitants of the aforementioned subdivision thanks to its advantageous location. The fact that all of Crown Asia's high-end developments provide consumers with accessibility and convenience is what makes it so fascinating.
San Pedro Laguna is a great place to relocate overall, providing a high quality of life, a wide range of amenities, and a low cost of living. It is a populous city with a light countryside atmosphere. Every inhabitant of San Pedro Laguna's La Marea neighborhood appreciates it since it offers a modern way of life and the chance to live in an American neighborhood. Not only that, but La Marea is complete in terms of its spotless facilities and practical amenities, which the locals can make use of for leisure, entertainment, or any other personal purposes. Since there are basketball courts, a swimming pool, and other facilities that can be utilized for entertainment, every member of the family can take advantage of all the aforementioned advantages. One of the best experiences a person can have is being a part of the community; take advantage of this while Laguna's culture is still accessible.
Read more: Why You Should Live in San Pedro Laguna