It is not farfetched to say that our lives were changed by the pandemic. Things that we were used to do were either changed or completely disregarded. We miss the feeling of excitement for a next day's gathering, meeting friends and family members as well going out of town to travel and experience new things. With the onset of the country's vaccination program a few months ago people are beginning to look at a brighter future ahead. Although the time of normalcy is yet to come, human nature has started to take place and adapt to whatever is presented. Different ways of doing traditional things are being discovered or utilized almost every day, from preparing meals, meeting new people as well as communicating with loved ones, even trying our new hobbies in your recently bought Crown Asia home, people are doing their best to adapt and have a sense of what is normal even amidst the devastating health phenomenon.
This pandemic has brought out the best in Filipinos, it truly highlighted our countrymen's creativity and resourcefulness in whatever activity or scenario is presented. One of which is celebrating a momentous event or a simple gathering to celebrate birthdays and anniversaries. Almost everyday in your social media hour scrolling in your Twitter or Instagram feed, you are greeted by photos or videos of people celebrating their birthday and other occasions, but in the confines of their homes. It might be a friend celebrating his fur babies' birthday in their house and lot in Cavite or a couple you know who is rekindling their love by celebrating their anniversary in their recently acquired Crown Asia home in Laguna. Whatever it is, they tend to celebrate it the new way, the new normal way.
Ways to Celebrate, in the New Way
Filipino people are resilient people. They always manage to put up a smile even at the most trying of times! So, it is only fitting as well for our people to celebrate love and joy amidst the COVID pandemic. Different trends have emerged on how you can still make a birthday or anniversary memorable. Here are some celebration ideas to excite you and your family!
Virtual Karaoke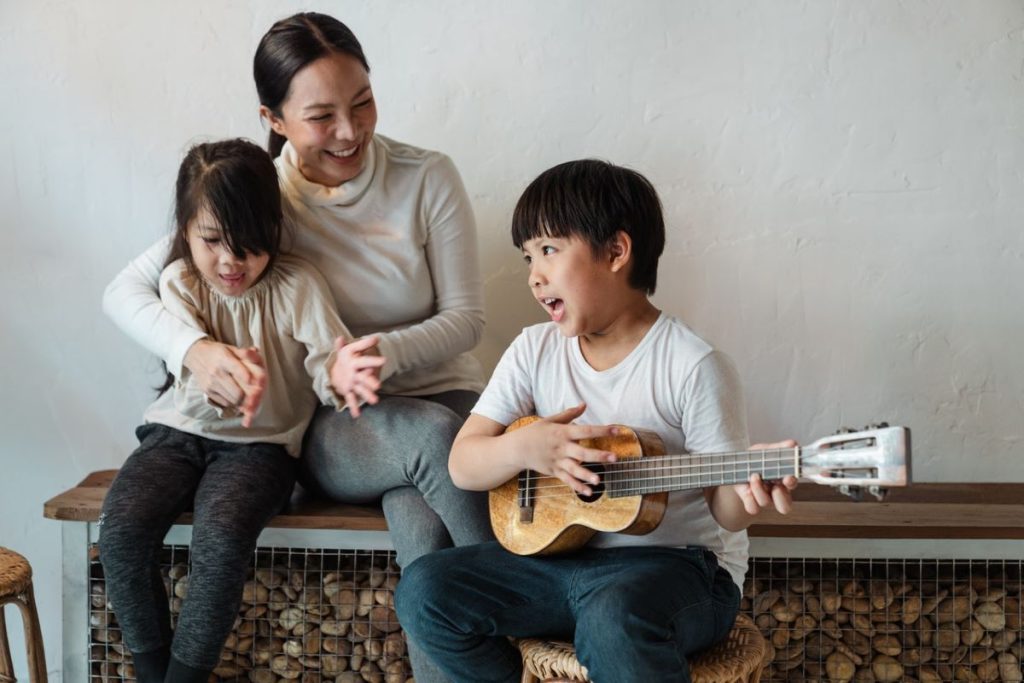 Who does not love singing their hearts out? Grooving and swaying to your favorite tunes growing up? Renting out a karaoke for a traditional Filipino party has been a staple for so long. It is always fun to sing and dance with your family or even coming up with a good competition to get the highest score for the best singer. But with the onslaught of the pandemic, celebrations like this are halted.
It is a good thing that our traditional karaoke has adapted to the new normal set up. There are a lot of apps like We Sing and Smule that offers the full karaoke experience and much more! You can connect with friends or families for a duet with your favorite song and even upload your video of singing to your favorite song online. Who knows? You might even be discovered as the new singing sensation in our karaoke crazed country!
If you want to have a more traditional karaoke feel, you can go to your Smart TV and play the karaoke version of your desired song via YouTube and sing through a conventional wired microphone or the more modern wireless Bluetooth connected one. Either way, you will be enjoying your favorite tune like you are on a pre COVID karaoke setting. Make sure to list down your favorite songs and ready your singing voice to sing your heart out!
Online Night Out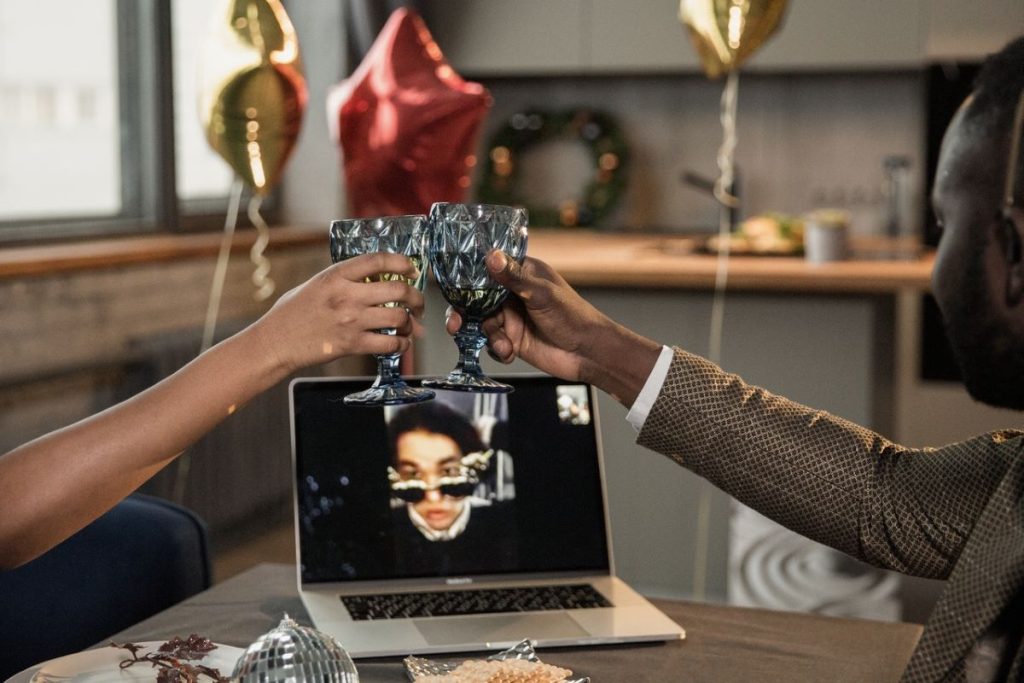 This is something not only done with the family but is also practiced in a work-related setting. Pre pandemic, Friday nights have become a night to relieve the stress of the whole work week, hence the famous catchphrase "TGIF" or Thank God It's Friday, which brings in the excitement for the weekend plus the chance to relax on a Friday night. But because of COVID 19, work was brought home in addition to the closing of most commercial establishments. That is why people moved the TGIF celebration online.
Virtual night outs are now being practiced by work colleagues all in different industries. Each attendee brings in their own food or drink and the night out is done via Zoom or their media of choice like Google Meet or Microsoft Teams. To make the mood similar to a traditional night out you can opt to prepare some games and a few ice breaker topics just to make everyone feel like the gathering is not as serious as a normal Zoom meeting.
This night out set up is also applicable for families who have a weekly habit of going out on a Friday night or a weekend, they can have this done with family members who are far away. Activities vary for an online night out, they can play games, stream a movie, or just talk about the week that passed.
Money Cakes and its Alternatives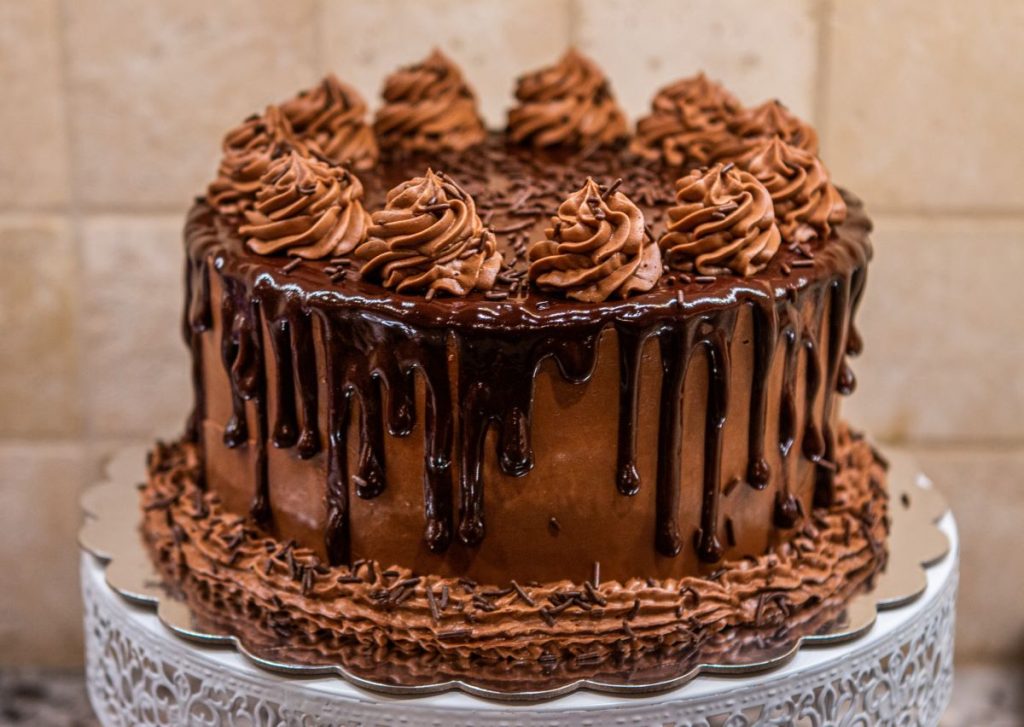 This particular type of surprise/dessert is becoming a staple for almost every celebration there is. Taking inspiration from the cakes in traditional gender reveals wherein the filling color determines the gender of the baby (blue for boy and pink for a girl), the money cake mimics the surprise it brings to the one who will decide to open the cake up. Countless videos of cake samples as well as the on-the-spot reaction of the celebrant can be found online. Here in the Philippines many bakeshops and bakers offer their own take with this pastry.
The arrangement for creating one first starts in the design. You can have it customized and made based on the celebrant's favorite hobby, character, or simply his/her likings. The monetary gift will be given to the baker to put inside the cake usually covered in plastic as to not damage the bills itself.
Aside from putting in bills, you can also try putting in a different gift or small materials inside like cellphones, jewelries, or other accessories but what matters most is the idea of celebrating a special occasion with your loved ones.
Charitable Causes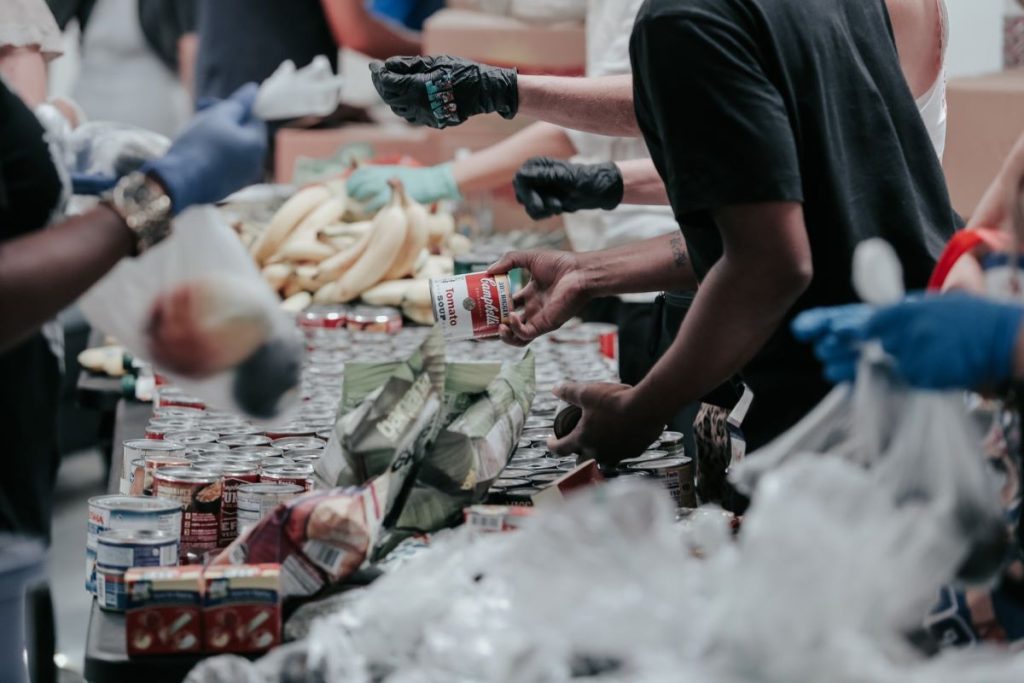 This is something that is practiced way before the pandemic but is more relevant now more than ever. Some celebrants tend to do charitable causes to give back for the blessing that they received like a new job, buying a house and lot for sale in Laguna, or just simply being grateful for waking up every day. These people look for nonprofit organizations to donate to or plainly looks for a person to help in any way possible.
With the COVID pandemic ravaging livelihood all over the world, countless people lost their jobs or primary source of income. This is a struggle also felt heavily here in the Philippines. With this people came up with community pantries that sought to help those who needs a source for their daily meals, one good celebration idea would be donating to these causes as a form of giving back to the blessings that you have received.
Aside from community pantries a simple offering of food and meals to front liners can be another way of doing charitable causes as a form of celebrating a momentous event in one's life. Make sure to coordinate first with your chosen group beneficiary so that you can be assisted well and in accordance to basic health and safety protocols.
Sending Care Packages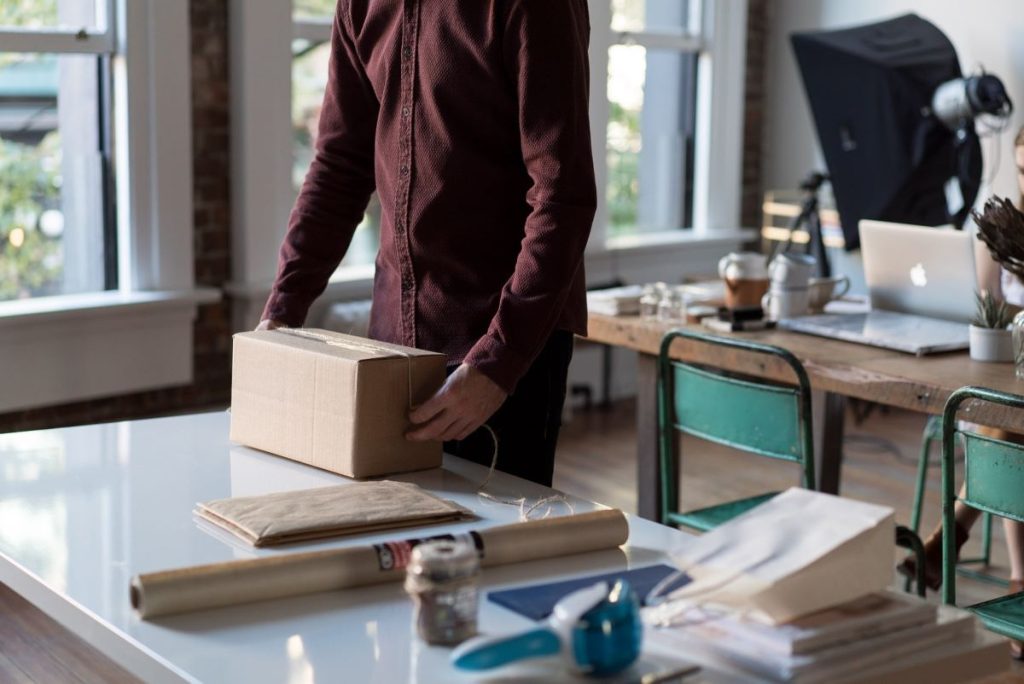 Traditional celebration settings will have to wait for a long time before we can practice it again in our homes or an event place of your choosing. But a new way of being able to remember a celebrant in their special day is sending them a care package of your design. Different to a more conventional wrapped gift, your care package can have a more personal touch and appeal. You can create it DIY style adding in some emotional attachments such as photos or anything memorable to you and your recipient.
Your care package can include a lot of things, it can be the celebrant's favorite brand of chocolates or a complete series of his/her favorite books. It is best to do a quick research in their likes or hobbies to narrow down your options to the more appropriate care package for him/her. Invest in a durable box or whatever packaging of your choosing so that it will be presentable and in good condition when received.
There are a lot of courier services that can assist you like Grab, Lalamove or Angkas Padala so you can avoid going outside and potentially risking yourself as a target or courier of the COVID 19 virus. Make sure to properly seal your care package and inform your recipient to sanitize first before opening.
Make this more "new normal like" by adding in some pandemic essentials like a customized face mask or face shield plus some hand sanitizers and disinfectants which will surely make the celebrant feel cared for and important.
Some of the Things to Avoid When Celebrating
Just like in the normal setting, there are still limits on how far we can enjoy the celebration. Given for example the virtual karaoke, make sure that you keep the volume down to a more median and controlled level. Keep in mind to also take into consideration the time of the day where you will be enjoying yourself. Avoid being rowdy specially in the wee hours of the night to as a show of respect to your neighbors and other close relatives that might be living in proximity to your home.
Avoid inviting people in your home as well, the dangers of COVID are still looming above us and it is also a strict mandate by the national government as well as the local government units to prohibit gatherings of any kind due to the virus' nature of being easily passed on with close contact. Utilize some of the celebration ideas listed here in this blog to make sure that the celebration will still push through amidst a new normal setting.
It is always better to be safe than sorry so make sure that safety is the number one priority!
Celebrating Safe in your Home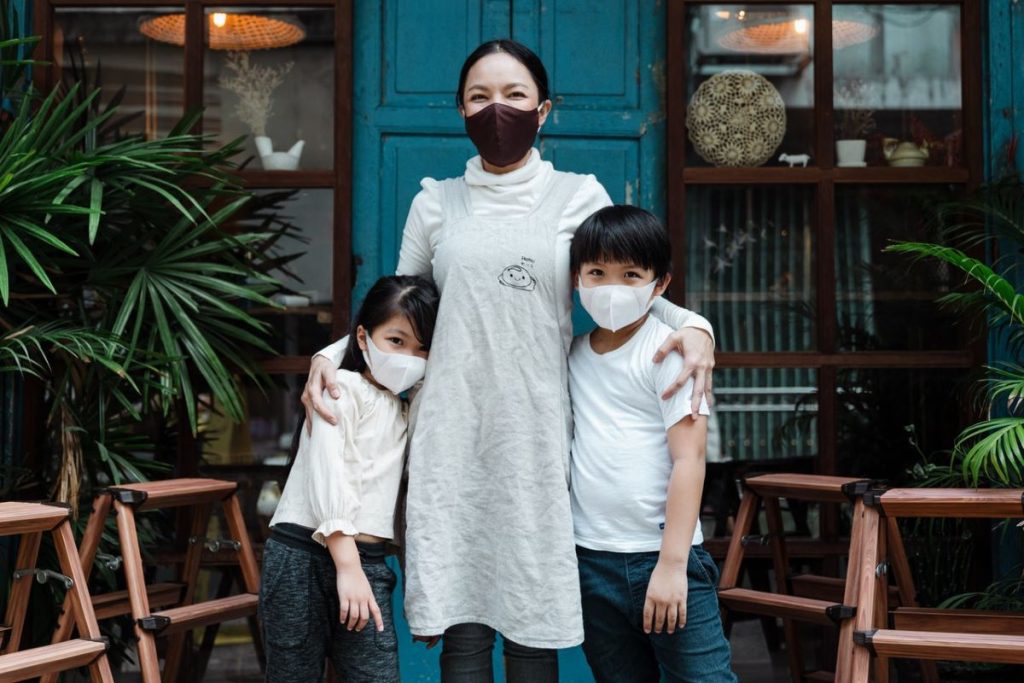 Whatever celebration it is and how you choose to celebrate it, its always important to be safe and away from the dangers of COVID 19. Safety is still the number one priority so minimum health protocols should always be in place and mass gathering should not be allowed. Its always better to try the alternatives like using utilizing virtual resources or media and stick to a small group of people particularly those who are staying with you in your house and lot in Cavite or wherever your home is.
Its always the moments we spend with our loved ones that count, may it be a small gathering or a lavish celebration. Its not complete without the presence of the people you love and care about.
Celebrate memorable occasions in the comforts of your Crown Asia home, beautiful thematic house and lot for sale in prime locations in Laguna and Cavite. Celebrate life in a home made to cater to the lifestyle that you have, convenient and accessible to everything that you need. Live your best life in a beautiful Italian inspired or American inspired home here in Crown Asia!
Related Blog :Distance, Who? Virtual Activities To Do With Your Friends and Family