Spending quality time with your family is one of the most precious moments that you always look forward to. As much as you value spending quality time with your loved ones, admit it or not, there are times that you get so swept up with work, business meetings, or school activities that sometimes family time ends up being set aside.
This pandemic has taught everyone to value the most important people and things in one's life. It gave you the opportunity to check and balance the things you need to prioritize. More importantly, it gave you the time to reunite and stay close with your loved ones. There are a hundred ways to celebrate family time in the most special and creative way. Why not have a family date night once in a while? Since outdoor activities are limited due to certain safety restrictions, staying indoors is the best way to go. Celebrate with your loved ones simple joys in your Crown Asia luxury home. Here are family date ideas that you can do with your loved ones while in the comfort and safety of your luxury home.
10 Family Activities You Can Do at Home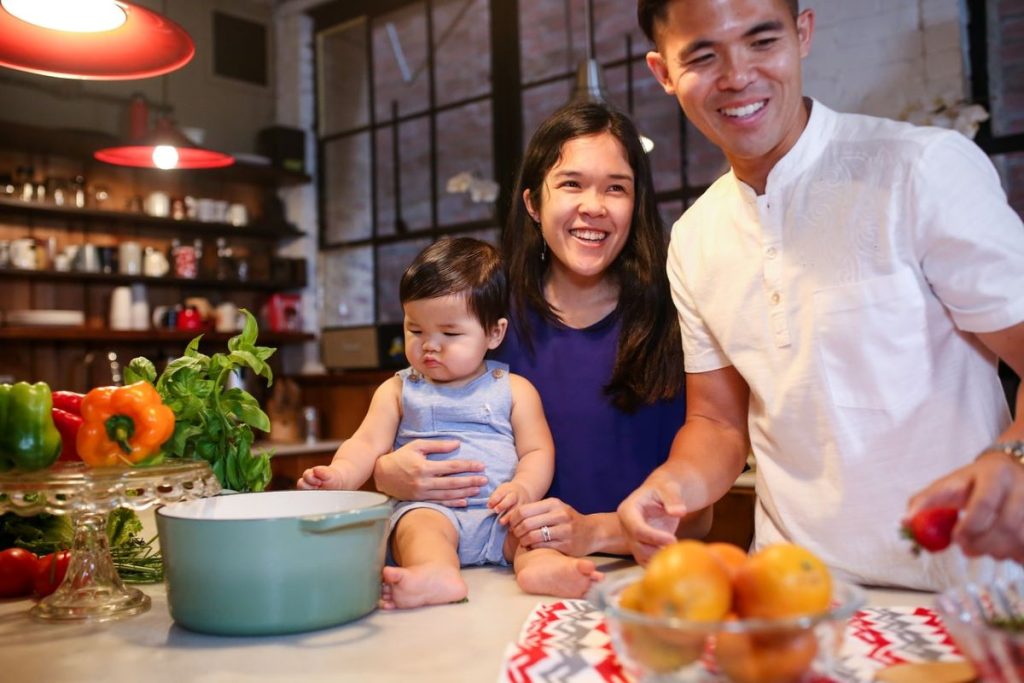 1. Cook a Special Family Dish
Cooking is a meditative experience. It is a great family bonding activity that brings you closer to one another; it allows you to focus, and enjoy the moment together. Cooking also brings about a collaborative effort by each family member to create something delicious and healthy – a special dish would be a great family treasure that can last a lifetime.
With Crown Asia's luxury house and lot in Cavite and Laguna, kitchen spaces are curated perfectly for your family's needs. With finished granite countertops, and modular base and overhead cabinets, the stylish kitchen elevates the immaculate interiors allowing each member of the family to enjoy cooking with ease.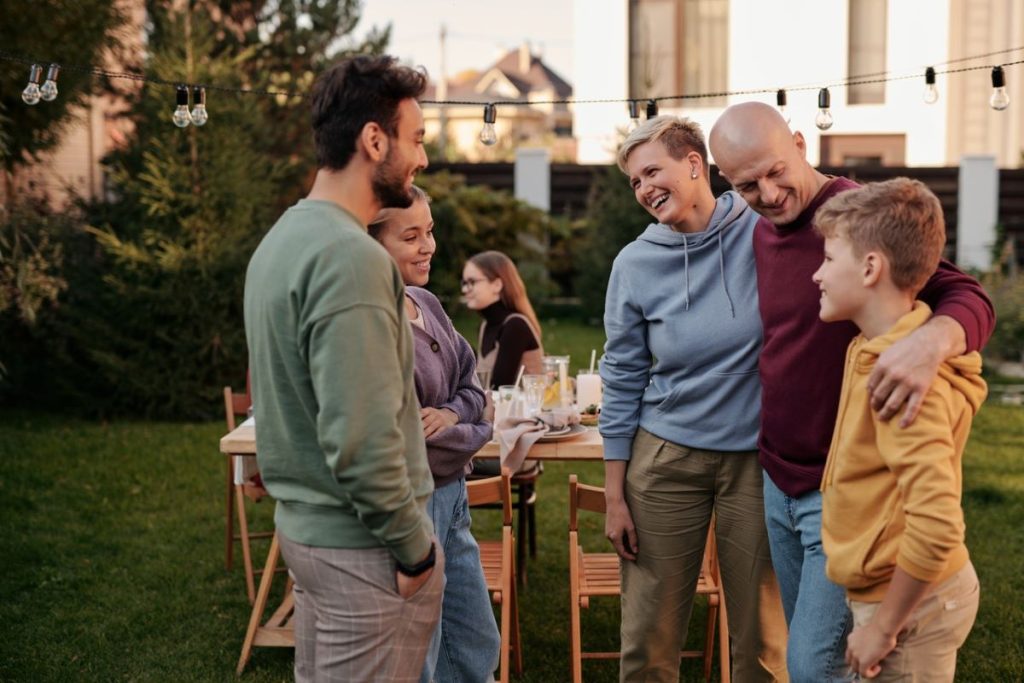 2. Go on a Backyard Picnic
Probably one of the best family outdoor activities pre-pandemic is going on a picnic. Everyone can indulge in outdoor games and catch up with one another in casual chatter or random conversation. What makes it more fun is the laid-out picnic blanket adorned with some throw pillows and your vast picnic spread that you share with the whole family.
Though it is still not advisable to spend time outdoors, you can still do this family activity right in your own backyard. Setting up a backyard picnic in your Crown Asia luxury house and lot is a breeze. Crown Asia offers various lot sizes and house models fit for doing family activities without leaving your abode. With families in mind, Crown Asia delivers living spaces that allow you and your family to enjoy outdoor activities. Shared moments like these are meant to be treasured in luxury homes like Ponticelli in Bacoor, Cavite, and Valenza in Sta. Rosa, Laguna.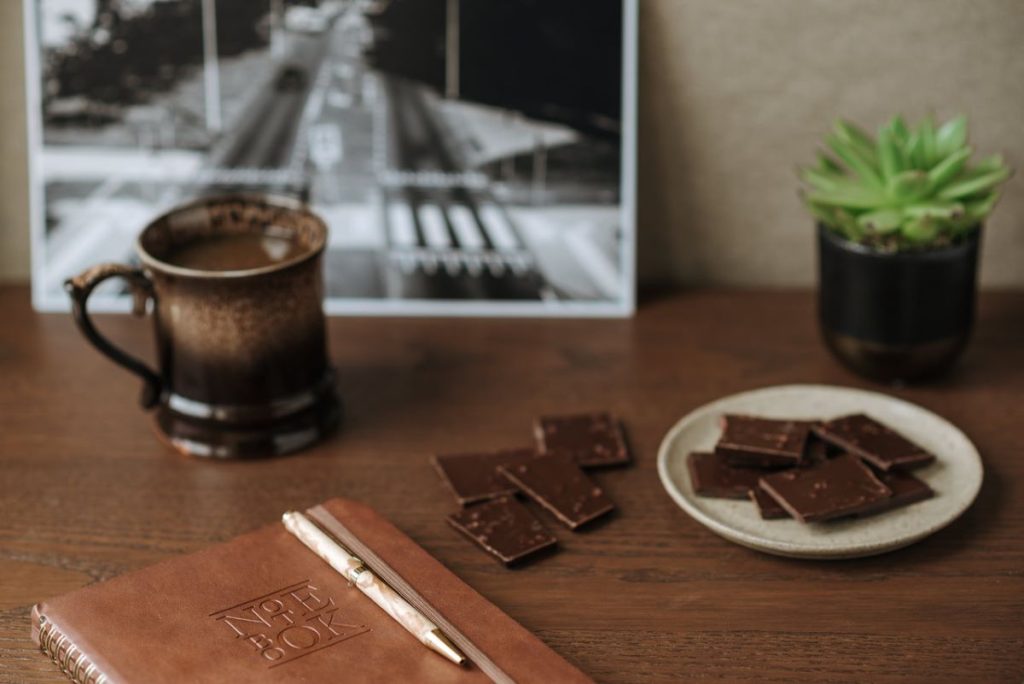 3. Have a Chocolate Tasting Night
Not everyone likes wine, but everyone loves chocolate! Why not have a chocolate-tasting night? It is a quick, easy, and fun party to do with the family. All you have to prepare is a list of all the chocolates that you will be tasting, and of course, the mouthwatering chocolates. Have fun describing and evaluating the different chocolates you have prepared based on your preference. Enjoy eating chocolates while enjoying the city skyline in your luxury condo for a more enjoyable experience.
Create simple but memorable bonding experiences with the family in your Crown Asia luxury condo. Crown Asia gives you prime city access with its premium condominium offerings: The Spectrum in Ortigas CBD and 515 Shaw in Shaw Blvd., Mandaluyong. It does not matter if it is going to be a wine or chocolate tasting night, family bonding is covered with everything you need just around the corner.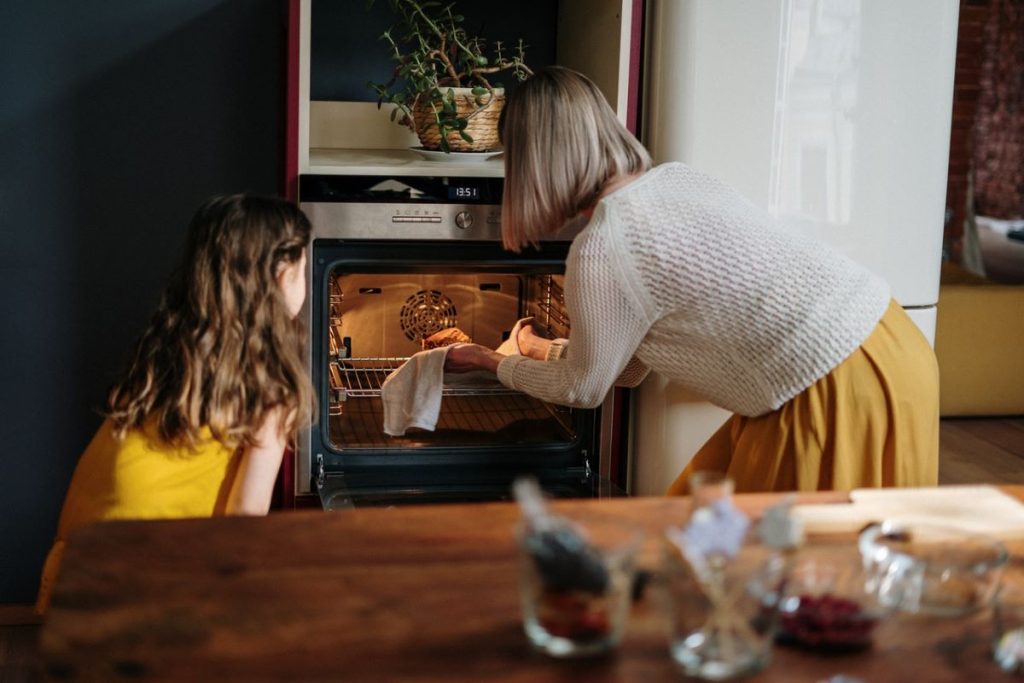 4. A Family Bake-Off
Adding a fun twist to your family date night can make a whole lot of difference in creating great moments together. Healthy competition within the family creates a stronger bond or relationship with one another. Instead of the regular cook-off, why not gather everyone for a bake-off challenge? Divide your family members into two teams and assign each one to do a specific task. One of you just might discover a new hobby or boost his or her passion for baking. Unleash your creativity by baking delicious goodies for the whole family to enjoy.
With Crown Asia's spacious homes, you can have all the space you need to do any family activity you want at any time of the day. Offering spaces you can move into now, Crown Asia manages a diversified portfolio of luxury homes and luxury condos in Metro Manila, Cavite, Laguna, Baguio, and Cebu.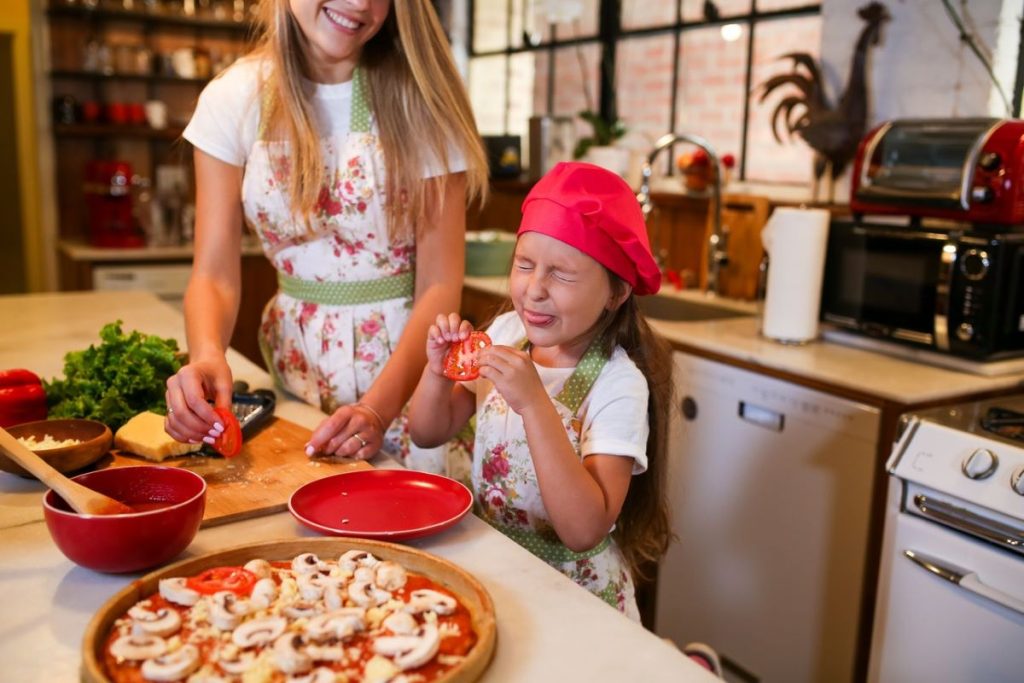 5. Have a Pizza Party
Having a pizza party is definitely fun; who does not love pizza! Instead of ordering out, which is more expensive, why not try something new and make your own pizza? This will definitely add more fun and excitement to your pizza party. Plan ahead so you can buy all the ingredients you need. Prepare all the cooking wares you will need, set the oven, and you are set for a memorable pizza party. Make deliciously good pizzas with your favorite toppings and enjoy a fun time with your family.
Ease your shopping needs with AllDay. You can visit AllDay's official website, browse and shop everything you need online without leaving your Crown Asia house and lot in Cavite.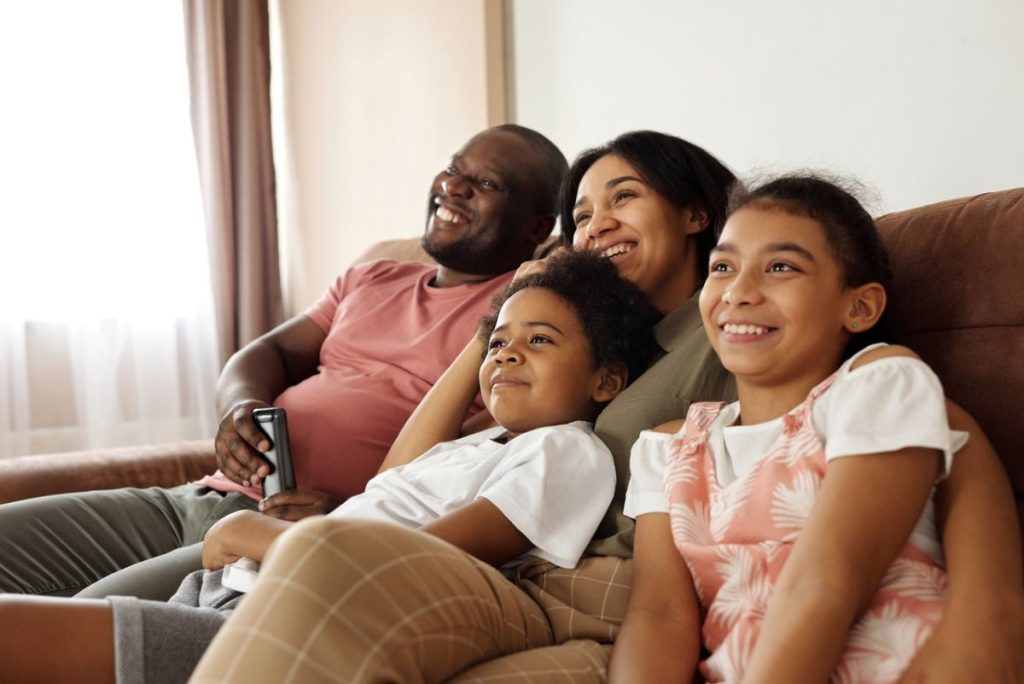 6. A Backyard Movie Marathon
Nothing beats watching your favorite movies together with your favorite people! Having movie nights with your family in the backyard of your Crown Asia luxury home is a great way to spend the weekend. This is a great family recreational activity if you miss going to movie theaters. Due to limited activities and social distancing protocols, you might need to take other alternatives to enjoy watching movies nowadays. Backyard movie nights with the family are the perfect and fun way to do it! All you have to do is set up the TV or projector, prepare your snacks – your favorite flavor of popcorn, and play all the movies you want. Pick and watch all the movies you want all night long.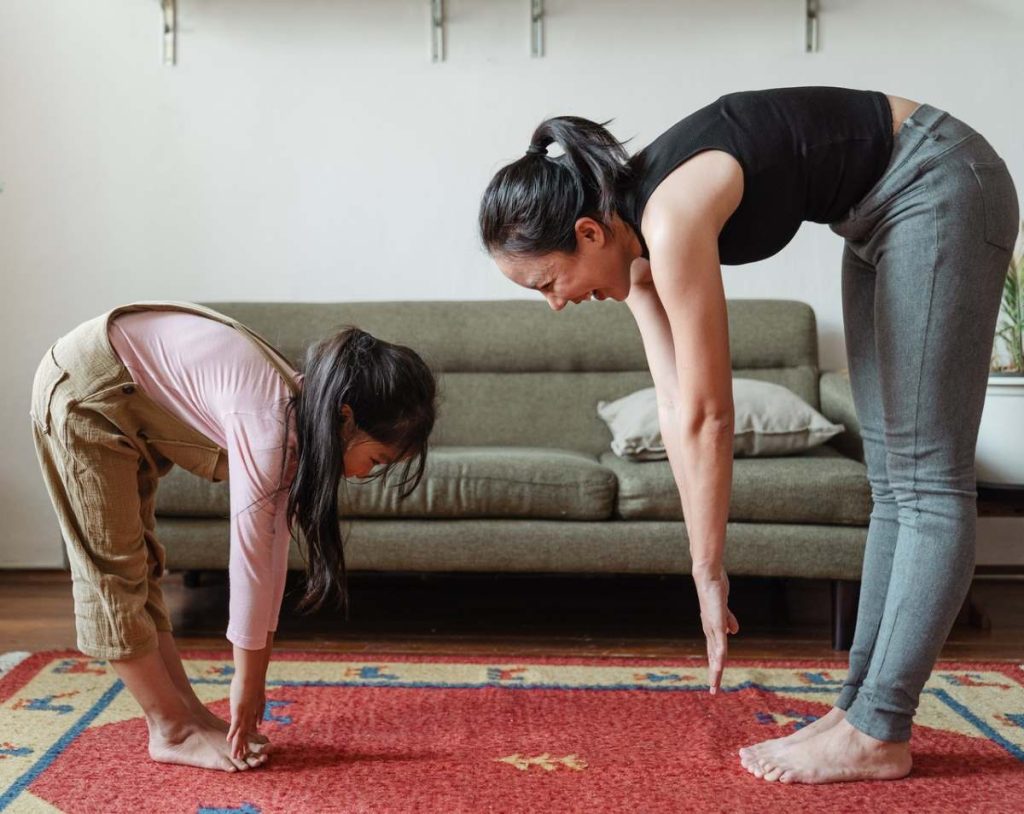 7. Attend a Virtual Yoga Class
Due to the pandemic, outdoor activities have become very limited such as going to the gym. The most convenient and safest option nowadays is to do almost everything online. Why not find an activity that each member of the family can enjoy while staying active and healthy? Try something new to stay fit and healthy; why not try a virtual Yoga class? This is an ideal exercise that your family might just enjoy. Yoga is beneficial for all ages. More than stretching, it also helps you to relax your mind and body. A great start towards a healthy lifestyle along with your family.
Take an hour every day or every other day to do a Yoga session. It could be challenging but there is no better way to do it than do it with your family while staying inside your Crown Asia luxury homes.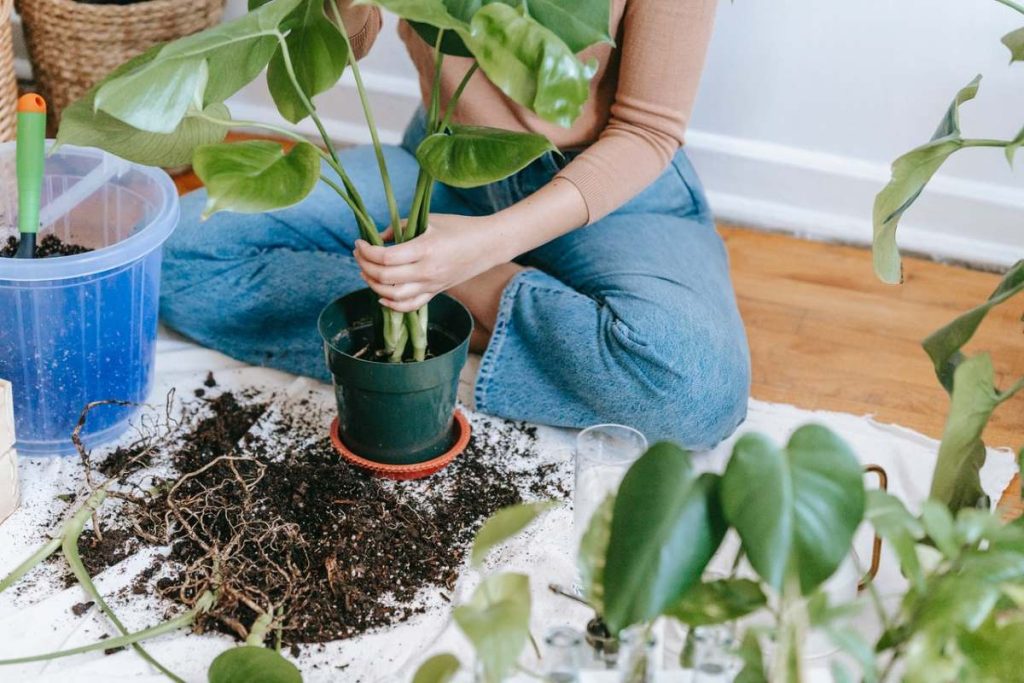 8. Start Planting and Grow a Family Garden
Starting your own garden can be tedious. The process of planting and growing a garden requires a lot of preparation and attention, but with a little help from everyone, it can be a valuable activity with your whole family. You get to spend quality time with the ones you love dearly while taking part in nurturing the environment.
As you work on your garden, you also foster a closer relationship with your family – this makes the entire process more meaningful because each family member consciously does their part to maintain your growing family garden. Additionally, gardening can also help you de-stress and boost your mood every day by just looking at your beautiful plants.
Fulfill your dream of having your own garden with Crown Asia's vast for sale lot only and house and lot in Cavite and Laguna. To help you build your own garden, Green Centrale, is ready and available to cater to your horticultural needs. Green Centrale is a plant retail shop that offers different types of house plants with pop-up stores currently present in Evia Lifestyle Center, AllHome NOMO, and Vista Mall Sta. Rosa. They are also available for delivery within Metro Manila, Laguna, and Cavite where Crown Asia's luxury property offerings are strategically located.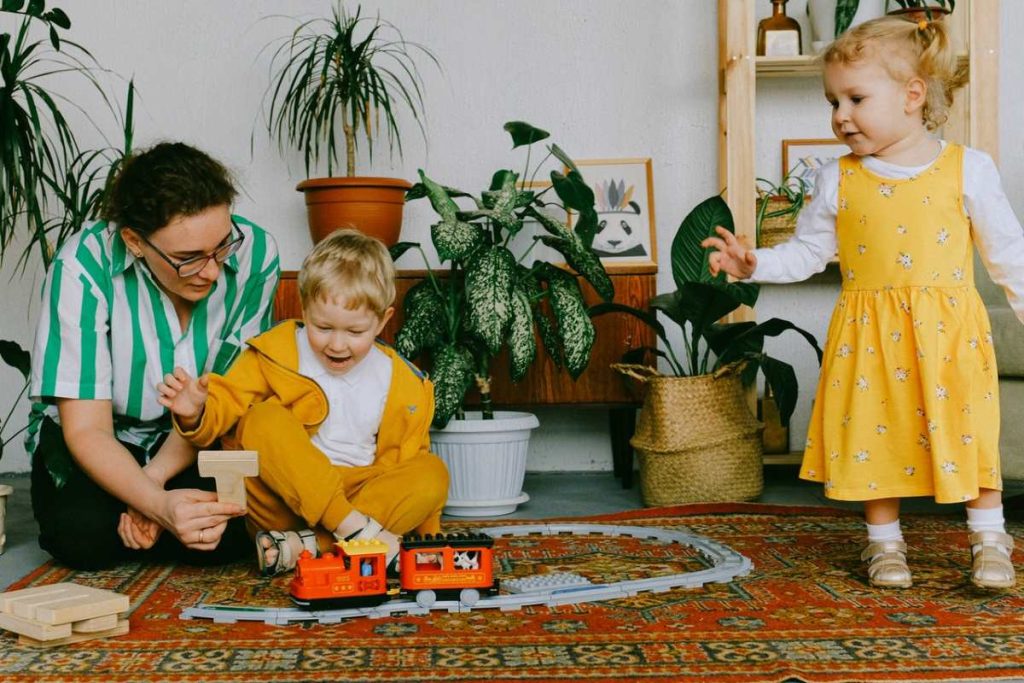 9. Plan a Game Night
In the age of technology, having a traditional game night is a great option to have a different kind of family bonding activity. It is an opportunity to stash away all electronic gadgets for a night and just focus your attention on creating quality time together. It teaches everyone about good sportsmanship while having actual conversations with family members. Moments of laughter, and learning and discovering new things about each other are just some of the things you can look forward to on game nights. So what are you waiting for? Bring out your hidden board games and cards, and start a never-ending, laughter-filled game night with your family.
Looking for entertaining board games you can use on family game nights? AllToys is the perfect place for you. Check out AllToys stores in various locations in Metro Manila, Cavite, and Laguna, or conveniently shop online through AllToys official website.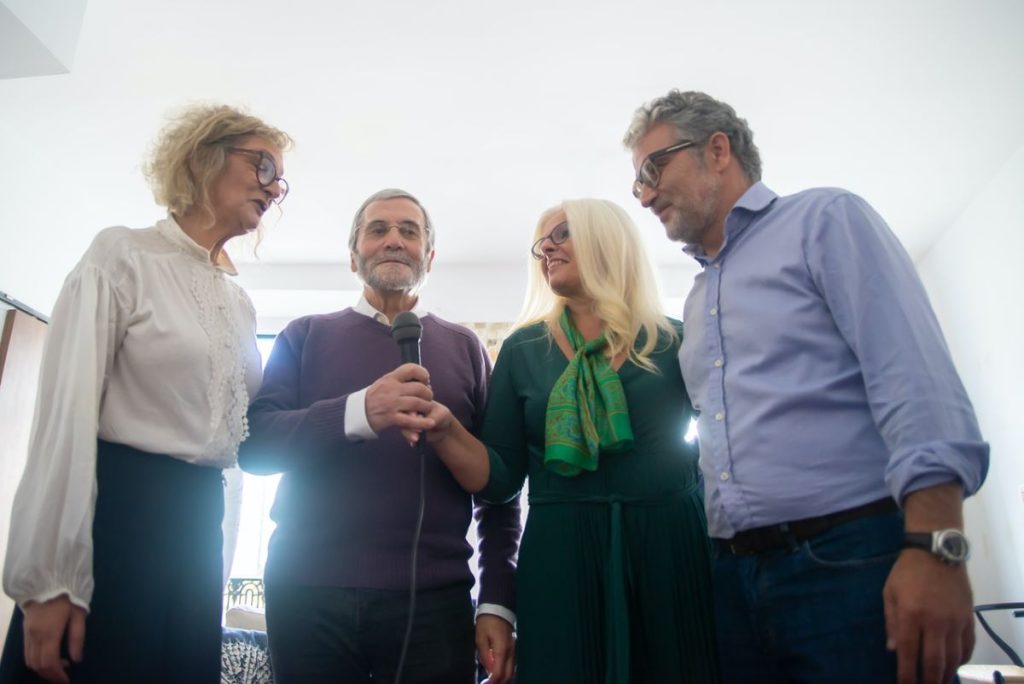 10. Sing your Heart Out – It's Karaoke Time
Lighten the mood and cure some boredom with a karaoke night! It is a good family bonding activity where you can express your feelings and emotions by belting out your favorite songs. Singing provides a sense of relaxation, it also releases muscle tension and decreases the level of stress hormone in our body.
Karaoke is an exciting way to do something creative and fun through songs! This is also a great way to introduce the younger generations to some of the classic songs that you grew up with. Karaoke time is the best way to express yourself through songs so feel free to sing along and dance to every beat. Do not be shy to show your singing prowess, this is the perfect time to show them what you got.
Family time is an essential part of one's daily life. It is a must to spend quality time with them in the best way you can. Having your family is considered a great treasure for they give you a different sense of security and belongingness. It is a lifetime relationship that should be cherished because it inspires you to be the best version of yourself.
A Crown Asia luxury home provides every family or individual with ideal spaces that cater to their needs, built with well-designed spaces that nurture one's passion and lifestyle that comes with convenience and comfort; a home that aims to support one's growth in every aspect of life. Capture moments that are meant to be cherished for a lifetime, may it be a special occasion, recreational activity, or just a day of relaxation with your loved ones, with Crown Asia's luxury homes that are perfect for you and your family.
Related Blog:7 Family Activities to Do Now That the School Year Has Ended