Traveling to the South can get tricky if you have limited knowledge as to where you should head next. Having a clear-cut route for your travels is definitely a must. A key road to take note of when you're traveling from the North is Daang Hari Road, also widely known as the Las Piñas–Muntinlupa–Laguna–Cavite Link Road (LPMLC Link Road). It is known as the road that brings convenience that links Southern Metro Manila and San Pedro road to the province of Cavite .
The lengthy road itself possesses a lot of untapped potentials in the original Daang Hari, especially for first-time real estate investors. To give you an intro as to why Daang Hari road offers the best opportunities, here are the accessible destinations around it.
What are the Notable Places in Daang Hari?
Vista Mall Daang Hari
Photo Taken From All Home Daang Hari FB
Malls are an essential to access our daily life necessities. This Vista Mall branch can be found immediately at the start of the Daang Hari Road and is known as the best spot to spend quality time with your friends & family.
The mall's highlights are its variety of restaurants, furniture stores, and shops. You may also visit their state-of the-art theater (located at the 2nd floor), where you can catch up on the latest movies. You may find all your needs at All Home.
Evia Lifestyle Center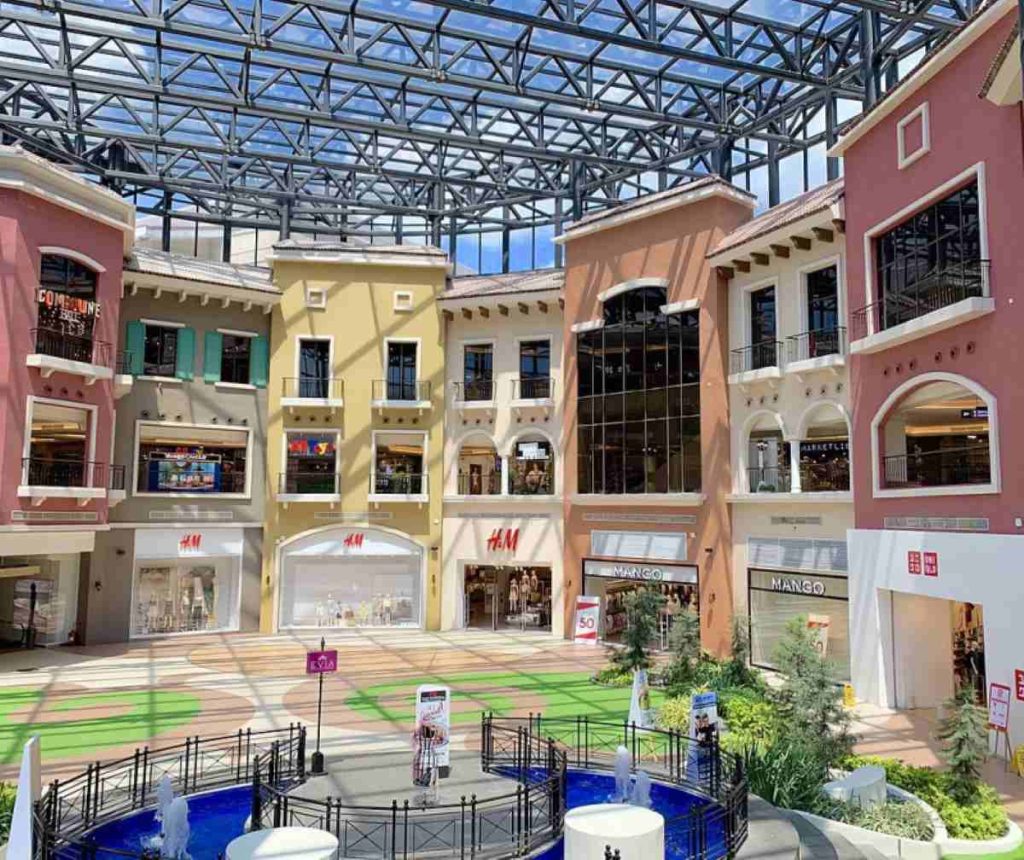 By Evia.mktg – Own work, CC BY-SA 4.0, https://commons.wikimedia.org/w/index.php?curid=92556329
The heart of the south, Evia, is a shopping and lifestyle center in Las Piñas, Metro Manila, Philippines, located along Daang Hari Road and near San Pedro road. To pass through the Las Piñas Muntinlupa Laguna Cavite link road (LPMLC link road) is what makes Evia Lifestyle Center easily accessible for all, even for those from the North.
The interior and variety of stores, dining, & entertainment areas makes it a must visit Southern Metro Manila.
Casa Ladrillo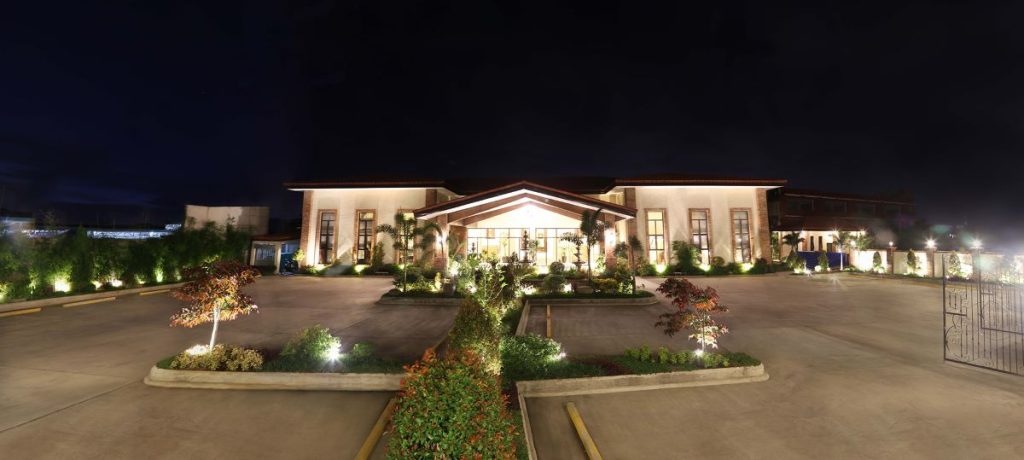 Casa Ladrillo Events Place is one of the most perfect settings for special events or business meetings. The events place is conveniently positioned along Daang Hari Road, making it accessible to residents from Cavite and Las Piñas, and also visitors arriving via the South Luzon Expressway.
The Best Restaurants Along Daang Hari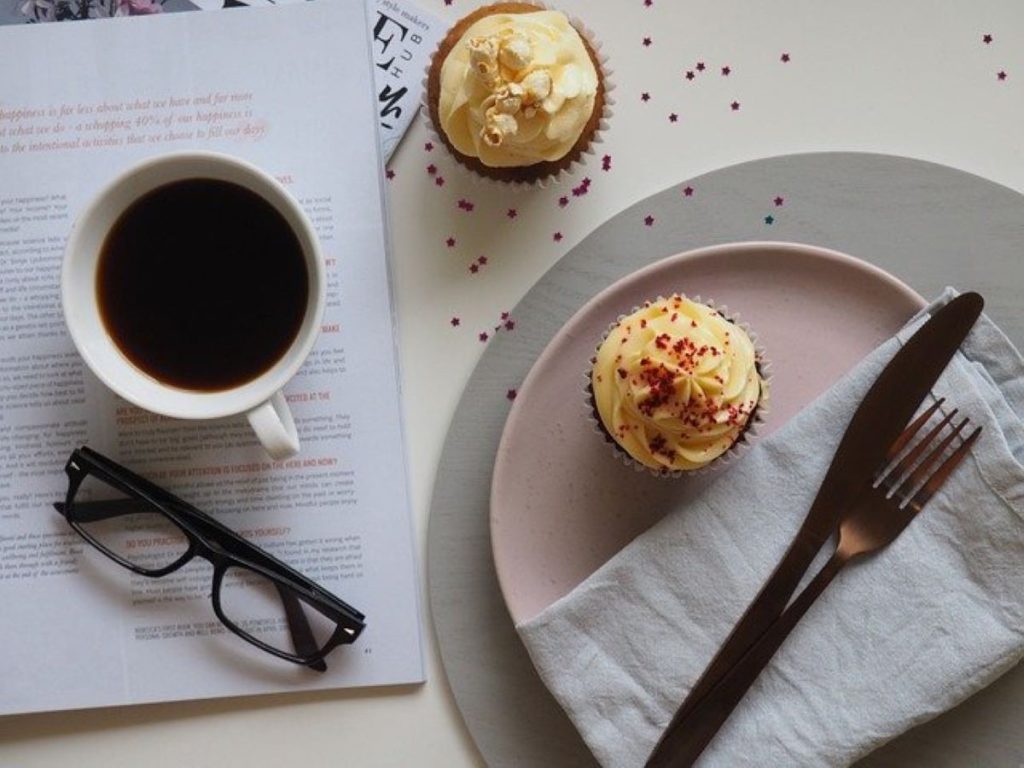 Still need to travel from the Las Piñas or the South road to eat at the best restaurants? When you're along Daang Hari road, you no longer have to!
Experience a variety of the best restaurants and cafes, such as Another Story, AllAmerican!, Red Lobster, and more! No need to go through the hassle to meet-up in different cities with friends when along Daang Hari road everything is accessible.
Something New in Daang Hari Road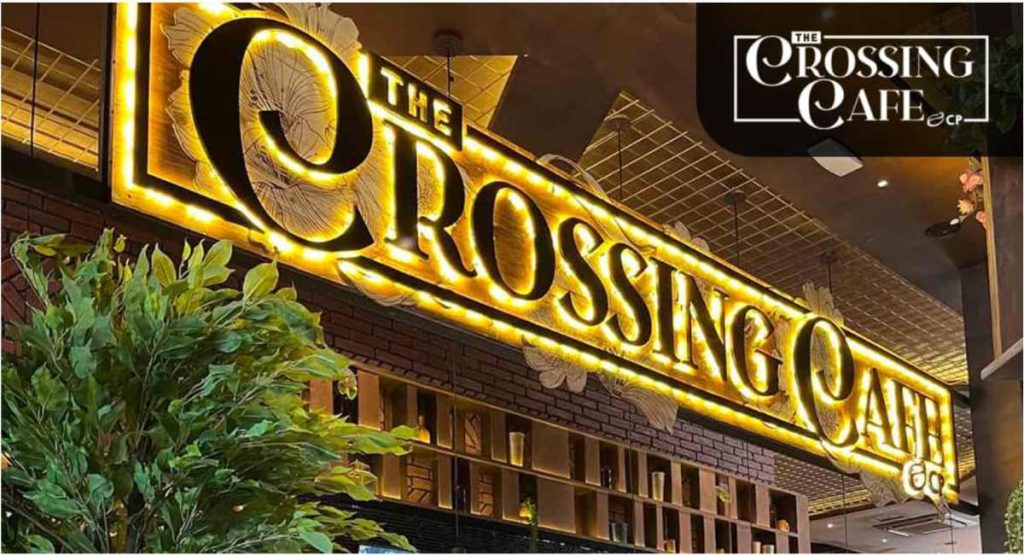 by: .instagram.com/
Going on to a new page for Daang Hari road, comes a fresh place called "The Crossing Cafe". It's located along the Daang Hari road and can be seen instantly because of its eye-catching exterior. A must-visit place for you and your friends because of its rustic and soothing vibe.
What are the 8 Advantages of Buying a House and Lot in Daang Hari? 
Daang Hari presents itself with several opportunities to its investors. The advantages of buying a house and lot in Daang Hari are the presence of its developers, ideal location, accessibility, exclusivity, flood-free, safety and cleanliness.
Convenient real-estate location. 
The trouble of hiring manpower, while processing papers when searching for a house and lot, is considerably reduced when investing along Daang Hari road. There are lots of housing options to choose from in Daang Hari, like Ponticelli.
Ideally situated.
Most concerns of buyers would lean towards the ideal proximity of their home aligning with their daily lifestyle.
Are there schools nearby? Hospitals? Grocery & drug stores? If most answers are yes, then it's considered a suitable place to settle down in. The Daang Hari road extends through several municipalities in the metro's southern reaches, as well as sections of Cavite, Las Piñas, Alabang, Muntinlupa, and Laguna. Thus, making this route an easy access to where you need to go.
Accessible to your needs.
Many subdivisions may be found along Daang Hari road, making it more convenient to search for a home. Near Daang Hari road are several residences available for grabs, whether it be house and lots for sale, a house for rent, a lot for sale, or even a condo for rent.
Exclusive & premium residences.
Daang Hari area's subdivisions and villages benefit from exclusivity since the region is not yet congested. As we know, a home is a space where one can unwind and feel free with a sense of security.
Work and recreation are accessible 
The original Daang Hari region is suitable for living because it is links southern metro manila centrally between work and recreation. Quickly get to and from work. Go on a quick vacation in the regions nearby. Those from the North can easily get to Tagaytay or any nearby destination in a matter of minutes from the Daang Hari junction with the purpose to unwind.
Safe from flooding.
Many are now considering moving into flood-free places due to recent flood incidents during the rainy season. Daang Hari road is advantageous since it's not prone to flooding.
Safe and clean setting.
Broad open areas & soothing sceneries help in retaining that healthy and clean vibe. Daang Hari is considered close to nature as compared to neighboring places because of its ongoing development.
Better neighborhood for the family.
To live in Ponticelli, is to live in a secure & friendly neighborhood. Where you and your loved ones could grow in contact with nature, away from—but still close to—the city's rush and bustle.
These are only a few of the advantages of buying a house and lot in the place, feel free to seek which real estate will meet your demands.
What are the things to consider when buying a home in Daang Hari?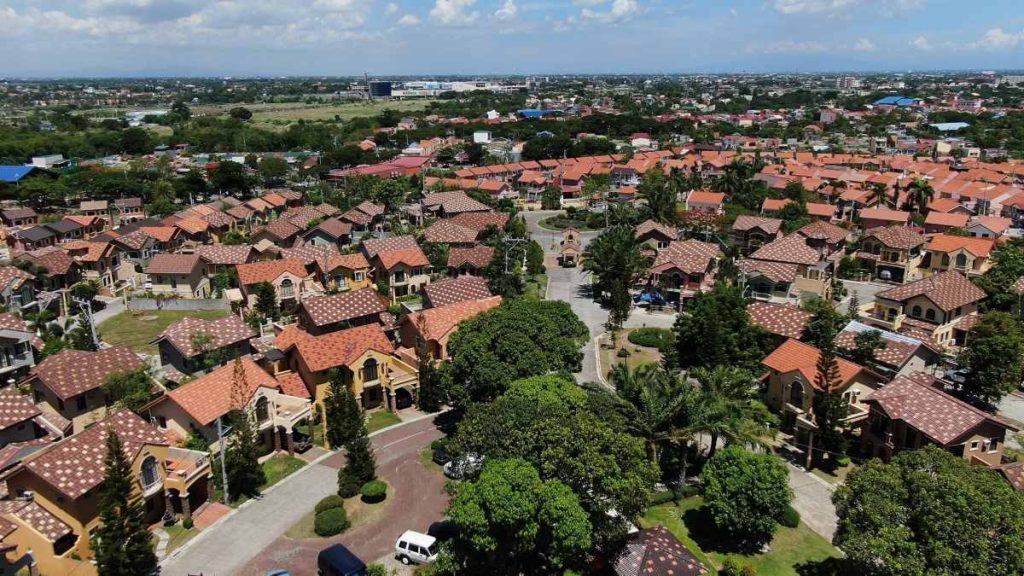 It's totally understandable to silence out unnecessary requests except ones that offer sound and practical advice.
Know more about the crucial aspects of today's home-buying process here:
Size
No matter how tempting it may be, never acquire more space than you require right now. A larger home creates more rooms to manage and room for things to that could go wrong in the future. So consider where you've previously lived and how much space your needs actually demand.
Place
You'll want to make sure that your home is close to where you need to be; thus, make sure to pay close attention to its vicinity.
Hence, looking for a location like Daang Hari where everything is accessible is the best way to go.
Price of purchase

Budget and capability will pose a significant impact on your decision to purchase. Make a budget that works for you and make sure to stick to it. At all times, consider all prices and make a decision that is best matched to your resources and goals.
Number of bedrooms
Number of bedrooms heavily depends on a family's daily routines. While others prefer sharing rooms, some don't. An extra bedroom can be converted to any type of room that you believe fits you and your family's lifestyle.
Number of bathroom
Make an analysis of how many bathrooms you want ahead of time. If you only have one bathroom, make sure you can be able to function with it if renovating isn't an option.
Kitchen design and layout
The kitchen is one of the most important factors to see when creating a beautiful home. The kitchen also serves as a hub of activity and entertainment, which makes the size and arrangement critical.
Age of the house
In case you are not a fan of renovating, keep in mind that some houses that are up for grabs could have been built ages ago. An older home despite its charm, may require additional repairs & improvements. Hence, when buying old property, make sure to have the time, money, and patience.
Community
When considering other places apart from Daang Hari road, you should also examine surrounding areas. Look for a home with friendly neighbors and a pleasant and secure residential atmosphere.
Open area
A homeowner's yearning for green open areas is understandable. Getting in touch with nature is key to a more zen-type of living. Take note that it should never be burdensome to ponder on things that could benefit you and your family in the long run.
Exquisite Properties in Daang Hari Road
Ponticelli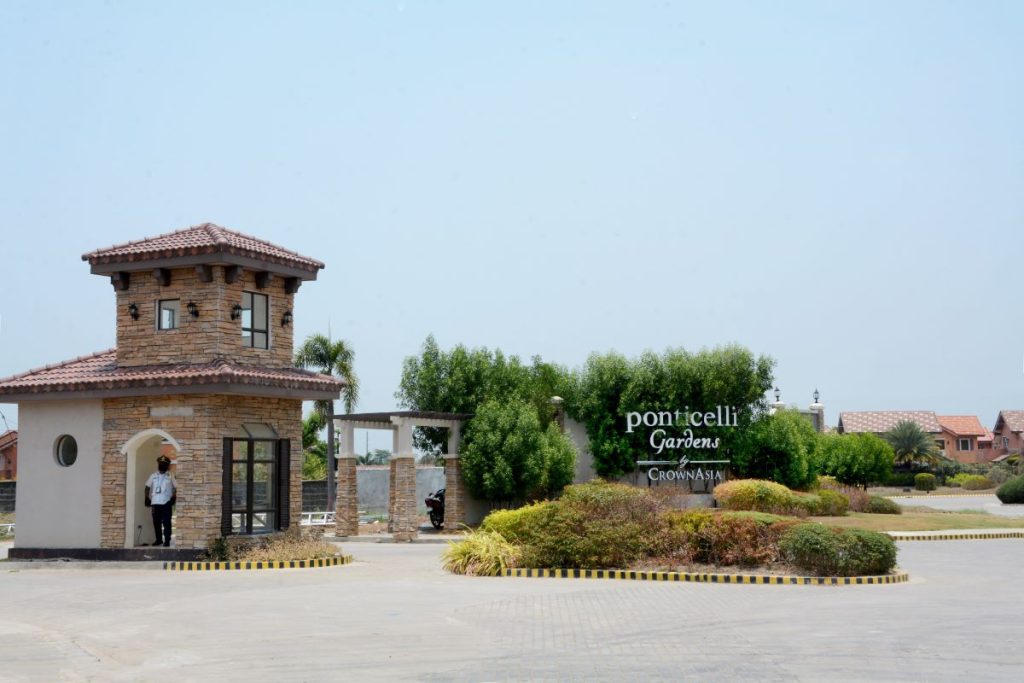 Ponticelli is a large-scale exquisite community surrounded by a variety of shopping, dining, entertainment, and business districts just minutes away. It is the perfect place that defines and embodies premium living with Crown Asia.
The Best Subdivision in Daang Hari Metro Manila

Convenience, comfort, and an upscale living, all in Ponticelli. Get the best of both worlds in a lifestyle where urban and luxury meets. Wherein no doubt, Know more why Ponticelli is the best subdivision in Daang Hari.
On Choosing the Perfect Home in Ponticelli
The inspiration behind the refined style of Ponticelli's homes originate from Italian-themed designs. Get to appreciate the state-of-the-art amenities and its pristine designed homes. Live in elegance and know which Italian-themed home would perfectly fit your lifestyle.
Owning a Property in Ponticelli
Don't miss out on the experience of living in timeless elegance at Ponticelli- The Last Premium Italian Inspired House and Lot in Daang Hari.
Why own a Ready for Occupancy House and Lot in Daang Hari?
Buying a Ready for Occupancy house relieves the agony that comes along with the waiting period of a project to be finished. But note, be prepared and anticipate limited vacancies to these upscale homes.