This pandemic made plenty of people think of considering living in the South instead of the bustling city of Manila. With fresh air and a serene environment, it will help strengthen health and lessen the risk of contracting the virus. Aside from that, work from home set-up and online classes are the current systems being implemented, malls and other essential areas of the city are not as favorable as they were before. People are now more captivated to find a place that can give them the refreshing setting where they will feel much safer.
One of the first places to come to mind when thinking of living in the South would be Cavite. Its laid-back environment, complemented by its accessibility to the metro, makes it an attractive choice for many. Recommended area in Cavite would be Bacoor, it is a first-class urban municipality that has so much to offer.
Historical Background and richness in culture
Many are not aware of the historical treasures behind the city of Bacoor. Fierce battles between the Filipinos and Spaniards took place here and are also considered the first capital of the revolutionary government under Emilio Aguinaldo. The memories that happened in the past may have already been buried in the minds of many, but to see the tourist destinations, conserved ancient homes such as "Bahay na Tisa", sculpted figures exhibited in the city, and their cultural activities and fiestas make the richness of their history still alive.
Duality of Lifestyle
Bacoor is considered a prime location since it offers a tranquil living within the breeze of nature without compromising accessibility to the big cities of the Metro. The climate here is cooler than other cities nearby; it is because Tagaytay is just beside the corner, mountains and beaches too. Aside from being accessible to both countryside and the metro, Bacoor has been continuously growing throughout the years, from a simple agricultural-based town, it is now offering various commercial urban centers and high-end properties. Hence, there are a lot of employment opportunities, as well as local and foreign investors establishing businesses in this area. In Bacoor, you get to experience the simultaneous benefit of a calm and urban lifestyle.
Why choose a Crown Asia home in Bacoor
Investing in a home in Bacoor will be one of the best decisions you will ever make. But before thinking of moving into this city, the first thing to do is to choose the finest home developer, choose Crown Asia by Vista land. Crown Asia offers premium house and lot in the South, particularly in Cavite. Right now, they have twelve projects with different thematic styles of homes you can choose from. In Bacoor, they have the Vita Toscana, Citta Italia, Carmel, Vittoria, and Vivace.
In Crown Asia, they assure you that they have everything you are looking for in a house. With this, they offer various house models in each of their projects to guarantee the needs and desires of their clientele. It is also close to essential places that are necessary for our daily and emergency needs such as grand shopping malls: SM Mall of Asia, SM Bacoor, SM Molino; nearby schools: De La Salle University, Elizabeth Seton Cavite, Statefields International School, British International School; nearby hospitals: St. Dominic Hospital, St. Michael Medical Center, Molino Doctors, Metro South Medical Center; and nearby churches and worship places: Fernbooks Garden, St. Benedict Chapel, and Saint James The Great Parish.
Vita Toscana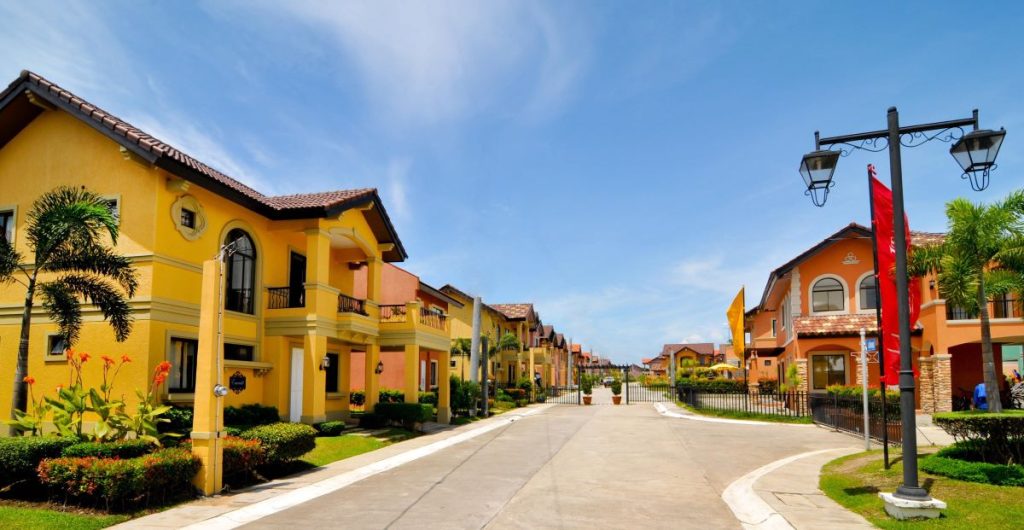 Do you want to experience being a tourist in your own home? With Crown Asia Vita Toscana, you get to experience bringing the outdoors in the comforts of your home. From the windows, you will have a scenic view that can clear away stress. Just a quick peek in the balcony, a fresh and soothing breeze will delight your body. The green environment will totally refresh your mind and soul from the bustling lifestyle. Vita Toscana is an 8-hectare residential community located along Molino Boulevard in Niog, Bacoor, Cavite. It is one of the upscale projects of Crown Asia. It will welcome you with a very elegant entrance gate and lavish homes inside. The design of this project is Italian-inspired which will bring a European impression while still enjoying the historical and comfortable city of Bacoor. The selection of house models includes Lladro, Beryl, Murano,
Emerald, Francesco, Giorgio, and Sapphire. These models offer different sizes and designs that will suit your style.
Citta Italia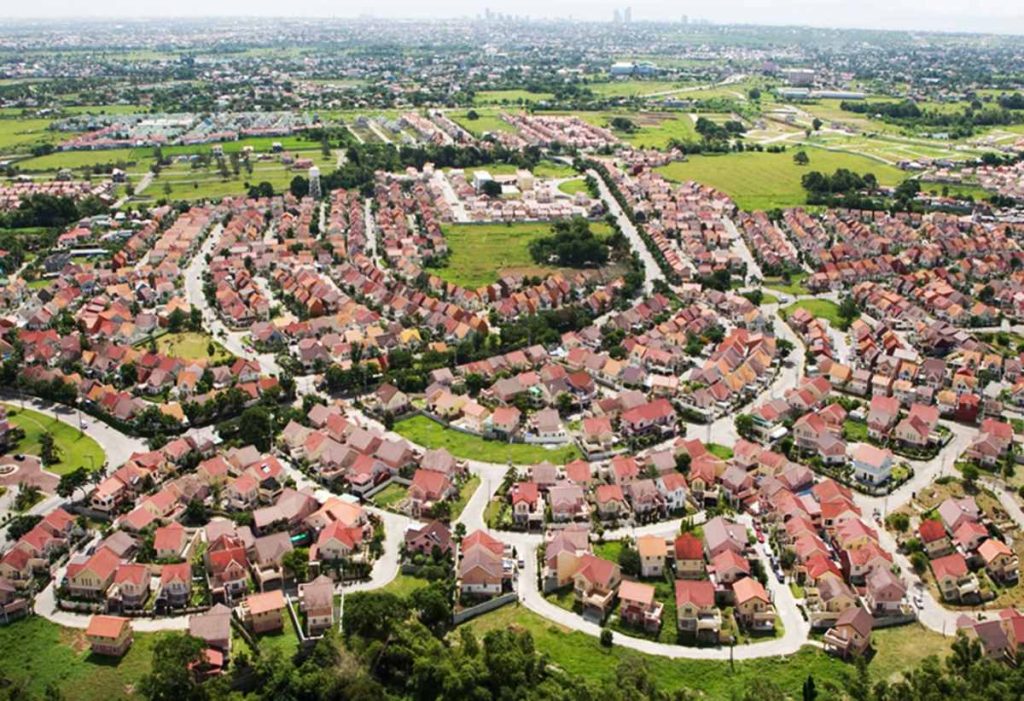 Obviously from the name itself, Citta Italia is another Italian-themed community of Crown Asia. This 80-hectare premium residential is located along Molino Boulevard in Barangay Molino 2, Bacoor Cavite. The style and ambiance of this community combine the essence of classic and elegance. With its luxurious homes and high-end amenities, homeowners will indeed feel like they are on a vacation somewhere in Italy. This resort living can now be enjoyed at home, thanks to Crown Asia's Citta Italia. The selection of house models includes Sapphire, Torelli, Martini, Francesco, Bellini, Pearl, Calista, Murano, and Emerald. The homes are now ready for occupancy. Just choose from 2- or 3- bedroom house models, according to you and your family's needs and budget.
Carmel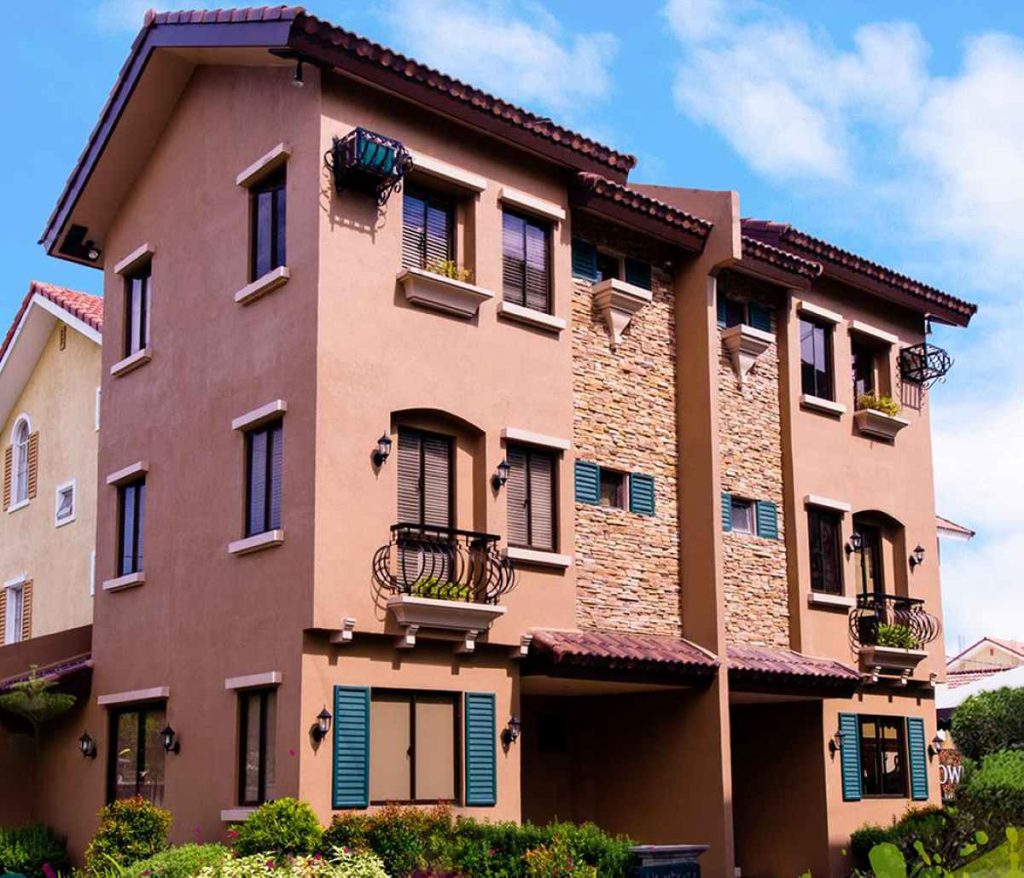 Simplicity is the ultimate sophistication. The simple yet classy design of Carmel makes the community very pleasing to the eyes. Looking at the house models, it may seem small for its area but it actually has enough size to offer for a car garage and outdoor garden. Looking inside, an extravagant space will welcome you. These minimalist-inspired homes express the importance of creating a living space, not storage. Live with the essentials and eliminate the rest.
Carmel is one of a kind among the premium real estate properties of Crown Asia in Cavite. It offers North American-inspired homes in the heart of Bacoor. This 1.7-hectare residential community is located along Aguinaldo Highway, Bacoor, Cavite. The houses in Carmel are California-themed, which will make residents feel the laid-back environment where they can just sit and relax in the comfort of their homes while still being able to access the cosmopolitan city. There are also various options to choose from – this upscale residence consists of 2-story and 3-story townhouses and Single-detached house units. The selection of house models includes Fitzgerald, Newberry, Calista, and Crown Asia signature home design.
Vittoria
Similar to Vita Toscana and Citta Italia, Vittoria also offers Italian-themed community. Upon entering, a cozy environment will embrace you. Carefree yet very classy house models await to be discovered. Just by looking at the outside, the vast area is very noticeable. Your mind is the limit for your creativity to design and utilize the spacious property. To add to that, the color- scheme also brings life to the eyes. It is true that your home dictates one's personality. Vittoria expresses the calmness and sophisticated lifestyle, which could bring out the tranquility and composure in you. If you are living a restless life in the metro, you will not regret moving to this community as it will soothe the agitation in your daily life.
Vittoria captures 3.2 hectares of prime residential development with a rustic charm of the idyllic Italian countryside. The models that you can choose from are Beryl, Martini, and Francesco. Vittoria also offers Lots for Sale in Bacoor.
Vivace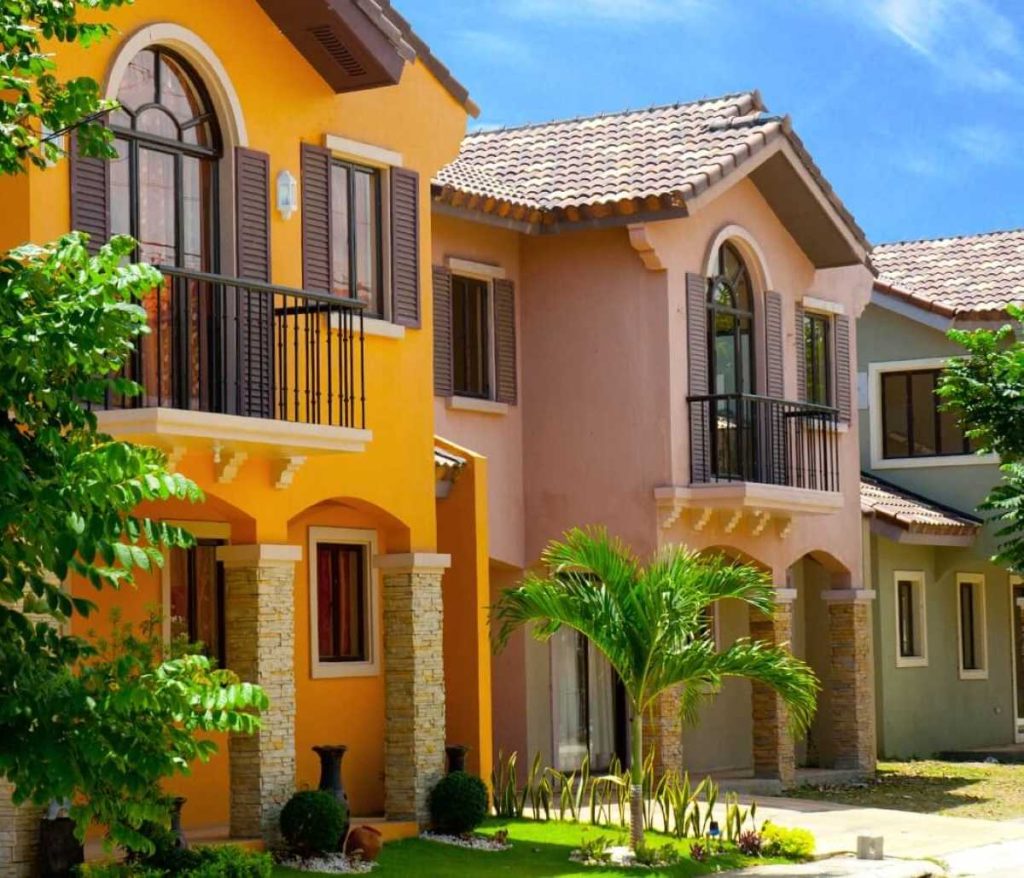 From the name itself, Vivace is an Italian word that means "Lively" or "Vivacious", this refers to the lively and breathtaking environment that this community can offer. This is located at the Barangay of Living waters in Cavite. The serene nature will greet you, together with its finest homes and Italian-vibe. The residential community offers exquisite houses with three bedrooms, three bathrooms, a living area, a kitchen, and a dining area. All houses come with their own balcony that is ideal for greeting the morning sun while breathing in the fresh air. The two available model units are Amber and Amethyst. These two models may look similar to each other but they both have unique features to offer.
Invest now in Crown Asia
Crown Asia by Vista land is the largest real estate developer in the country. It is the first to cater to thematic house and lots in the South. With the choices listed above and the mentioned advantages of living in Bacoor, there is nothing else to seek for. You can entrust your real estate investment to these premium residences. Reward yourself for the perseverance and hard work in making a bright future, you deserve the crown of the south. Invest now in Crown Asia Bacoor and it will be the best investment you will ever make in your life. You and your family deserve the best from the best.
Related Blog: Bacoor: Your Next Prime Address