From my experience, I have always seen golf as a foreign hobby. I've always thought that only people with better hand-eye coordination, immeasurable patience, and pristine outfits would enjoy this port. All until a friend invited me to join him. "'Why golf?," I stubbornly asked him. "Oh, you'll see," he knowingly replied.
We spent the entire afternoon driving golf carts, swinging our clubs, and patiently aligning and re-aligning our posture along with our other buddies who played golf for the first time. As we played under the sun and talked amongst ourselves, I realized 6 reasons why golfing wasn't a bad idea after all as well as buying a house and lot for sale in Dasmarinas Cavite which is near some of the best golf courses here in the South.
Golfing Is Great Exercise
Standing for lengthy periods of time, much alone all of the walking required in golf, requires a lot of stamina. I couldn't even hit the ball far enough to get it close enough to the nearest hole. By the end of the day, my 60-year-old friend had me beat. What's his secret? Golf, as you may have guessed.
The golf swing, in addition to the amount of walking involved, is excellent for giving a full-body workout. Each full swing works the arms, legs, back, and abdomen multiple times over the course of a roundabout 30 times for experienced players and many more for novices. Practicing on the range to enhance your abilities is a terrific way to get some exercise, but beginners beware: your hands will blister rapidly!
You're One With the Natural World.
Try stepping outside of your newly purchased house and lot for sale in Dasmarinas Cavite.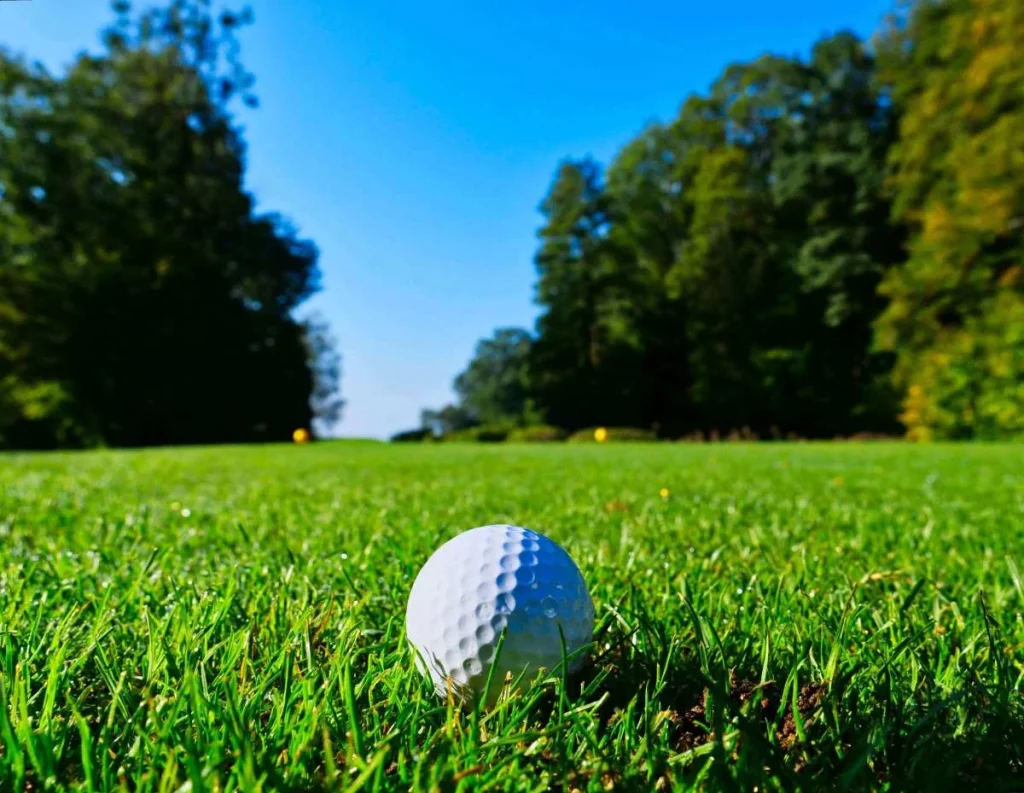 Experts claim that nature simply makes us happy. Anxiety, despair, and rage are all reduced when you spend time outside. Aside from walking across huge areas of well-kept grass beds, golfing allows you to feel the sun on your skin and enjoy the comforting shade provided by the gorgeous rows of trees. You must also get a better understanding of the wind in order to make it work for you rather than against you. Believe me when I say that I learned the hard way.
Being outside also helps with concentration. Adults and children who have trouble focusing or managing urges are better able to concentrate after spending time in nature, according to research. The outdoor world gives our brains a vacation from everything that consumes us psychologically, and it even helps to alleviate symptoms of attention deficit hyperactivity disorder (ADHD). Being in nature also helps us heal faster – Illness and surgery can be painful and frightening, causing stress and slowing recuperation. Researchers discovered, however, that patients who spent time outside during their recuperation needed fewer painkillers, had fewer problems, and spent less time in the hospital.
Adults over 70 who spent time outside had fewer sleep problems, complained less about aches and pains, and had greater mobility and ability to do everyday activities, according to a study published in the Journal of Aging and Health.
It's a Sport With a High Level of Competition.
Because of its competitive nature, it is obviously a sport as seen in prestigious tournaments such as the PGA Tour and the Houston Open happening on a yearly basis. Being competitive can actually help you stay motivated. Having a competitive mindset keeps you from becoming complacent or resting on your prior accomplishments.
If you're competitive, you'll be able to appreciate and be proud of what you've accomplished while also striving to be better. You can use failure as motivation to keep going if you fail at anything. It will bring more clarity to the situation. If you don't know what you're going for, you won't be competitive in anything.
By being competitive, you'll create new goals for yourself and do activities that will help you get closer to your desired outcome. It will encourage more inventiveness. To do things better or achieve higher degrees of success, you must improve your problem-solving skills and become more solution-oriented, both of which are characteristics of higher levels of creativity. This can also lead to new breakthroughs or advances.
It will make you think about yourself more. If you're competitive, you'll want to improve your performance, which necessitates an understanding of your strengths, limitations, and habits. To develop your strengths or deficiencies, you must first determine what needs to be improved, which is done through self-reflection.
If you want to see yourself as someone who is constantly improving, you'll need to develop new beliefs or strengthen old ones. It will motivate you to endure and be resilient in the face of adversity, while also pushing you to establish new boundaries or higher limits.
Enhance Business Partnerships
My wise friend cannot stress this enough. Golf has helped businessmen all over the world close more deals than you can imagine. Relationships are built and have a tendency to last a long time. According to the Forbes article, Golfers Make Better Business Executives, 90% of Fortune 500 Company CEOs play golf, and 80% of all executives say, "Golf has the power to establish new relationships." Imagine rubbing elbows with powerful men.
According to a Blog by the bearsdenorlando.com, Here Are 5 Intriguing Statistics About Golf's Commercial Impact: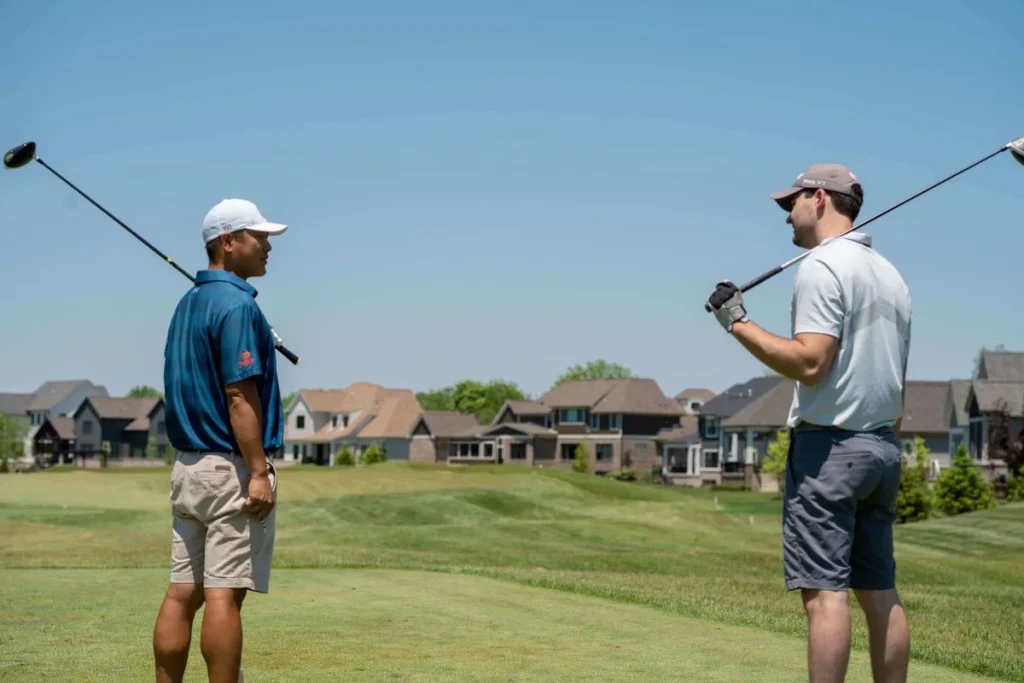 Golfing with a business associate is viewed by 97 percent of executives as a means to create a close bond.
Golf is used by 92 percent of golfers to develop business contacts.
People who are stressed at work would get more relief if they golfed, according to 92 percent of those polled.
59 percent say that how a person plays golf reflects how he or she conducts themselves in the workplace.
A hothead on the golf course, according to 57%, is likely to be a jerk at work.
All in all, Golf is a sport that benefits you physically, mentally, socially and financially.
Builds Character of the Player
Coaches, professors, and sports supporters have long claimed that sports develop character. Many sports fans feel that participating in sports fosters desirable character traits such as honesty, responsibility, fairness, and respect, and that this is one of the ultimate purposes of sports involvement, with golf being one of the most renowned examples. Many parents use their passion for a sport to pass it on to their children, and when it comes to golf, there is the added bonus of spending quality time together while teaching the game.
Golf can be frustrating at times, which adds to the challenge. We, on the other hand, see this as an opportunity to develop character. You have a choice to make after you miss a putt or land in the sand trap for the third time. You may either get angry, which will only make your game worse, or you can take a big breath and accept that life does not always go as planned.
You have the opportunity to view the wider picture in those calm times out on the course. Perhaps you don't need to be so irritated when your kids create a mess in your home office or your secretary forgets to make copies for you.
Golfing truly is a sport that molds one's character.
Whole Family Activity
Why not invite your children to join you on your next golf outing? If they're old enough, kids can walk the course with you to get some exercise. If they're too young, you can assist them using a golf cart. There's no reason to limit your kids' golf experiences to the putt-putt course when golf clubs come in every size, shape, and color.
Golfing can be good for children. Children who are naturally introverted or quiet will like the peace and quiet of a round of golf, which is a welcome change from other noisier, rowdier sporting activities. As you concentrate on your own turn and wait calmly while others play, golf can have a hypnotic effect. For more extroverted or talkative children, learning to remain quiet and appreciating silence is a vital skill to develop. Allow your entire family to profit from golfing while also bonding.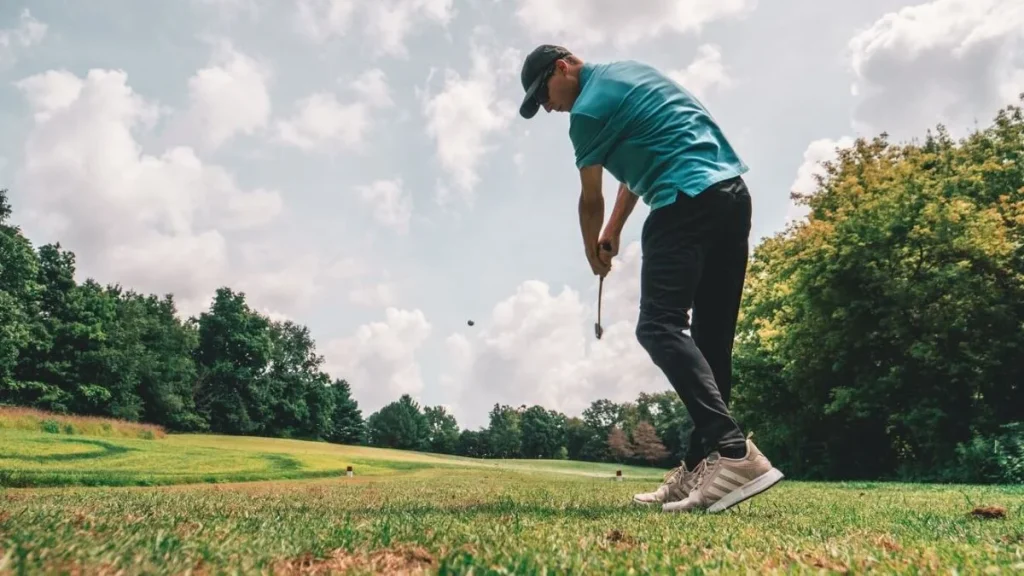 At the end of the day I was convinced that golfing was indeed a sport for everyone. My friends and I spent the day realizing this and much more.
If you bought a house and lot for sale in Dasmarinas Cavite, then you are in luck! The Orchard Golf & Country Club is 27 kilometers southwest of Manila, amid what used to be a mango orchard. The Orchard Golf & Country Club is a private membership club with two 18-hole championship golf courses, first-class event facilities, and a large Sports Complex.
And with the pandemic making it challenging to golf these days, The Orchard Golf & Country Club, is truly committed to keeping the Sports Complex a safe place for you, that's why they strictly follow regular sanitation and disinfection of its sports facilities.
The orchard is open from 8:00AM to 5:00PM daily for their members and their guests. Only fully vaccinated individuals will be accommodated. With this in mind, you can relax and par with your buddies, or with your family.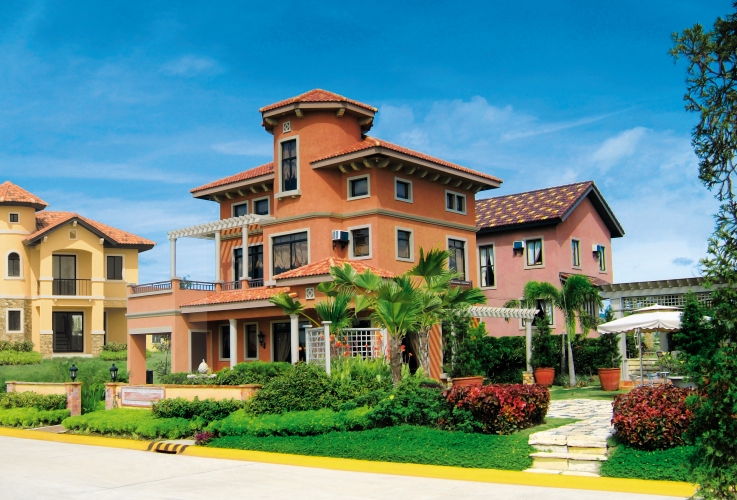 Conveniently, The Orchard Golf & Country Club is placed in Dasmarinas, where you can find Augustine Grove & The Island Park that offers house and lot for sale in Dasmarinas Cavite, with a wide variety of model homes to choose from, you will be able to find a quaint house similar to the vintage style of classic western homes to call your own.
Adorned with white picket fences, and ornate bright colors for its exteriors, the stylings of these houses are truly a standout from the rest. Come home to this wonderful abode after a joyful day of golfing with the family.
Related Blog: Yuka Saso, the Youngest US Open Winner: A Filipina in the Golf Community