How exactly something as menial as breathing exercises and stretching (concentrated, that is) in your house and lot for sale could benefit you?
If you are already working out in a gym that you paid thousands of pesos to be a member of as well as following your food diet in order to obtain all the nutrients you need every day, why would you bother an extra hour of practicing yoga since, first off, you already breathe, well, every single second without much of a thought, and stretching is already part of your workout routine? Before we answer, ask yourselves, do you feel okay?
Pandemic and Our Mental Health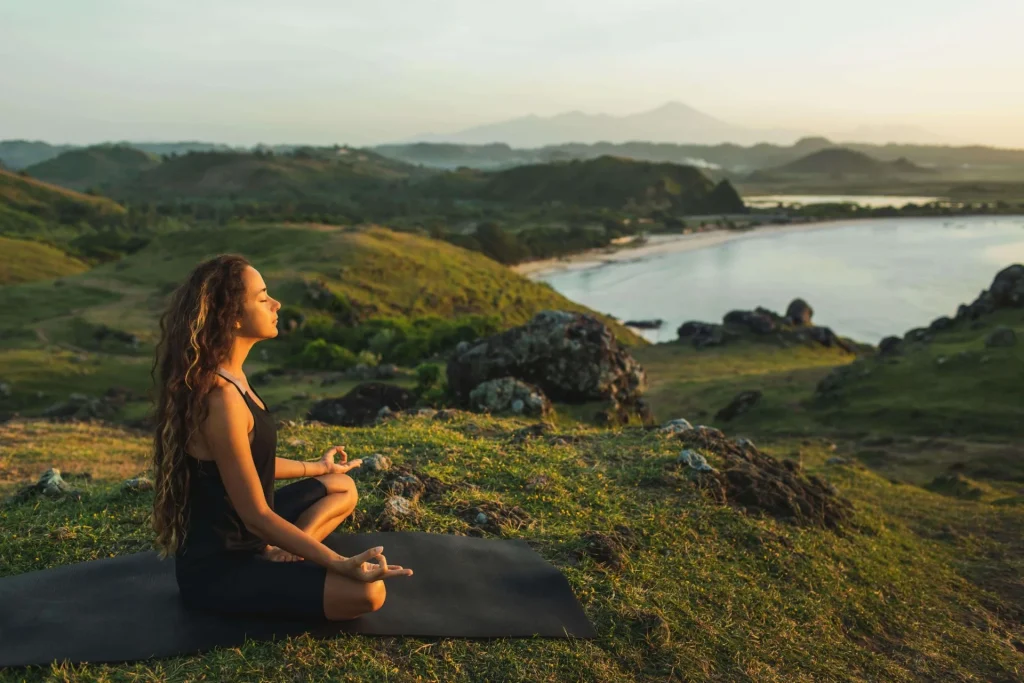 You may have noticed your mental health deteriorating first during the second or third of 2020. We may all have. According to a study conducted by India's Front. Psychiatry last 2021, the feelings of uncertainty, and helplessness in regard to the Coronavirus disease 2019 (more known as COVID-19) and the resulting lockdown caused widespread panic, stress, and anxiety among all people of all ages.
Just to throwback, last March 11, 2020, WHO declared Coronavirus disease 2019 (COVID-19), originating from Wuhan, China, caused by Severe Acute Respiratory Syndrome Coronavirus-2 (SARS CoV-2). In order to avoid the spread and provide sufficient time for hospitals' readiness, Governments worldwide had to impose the so-called "Lockdown" in their respective countries. Lockdown entails that no one must stay at their home at all times. One member per family could go outside to buy essential goods. Indeed, through this lockdown, people were restricted from remaining outdoors with certain exceptions resulting from emergencies.
Thus, though people may have adopted new hobbies such as reading and growing plants, they also grew bad ones. Such of these are excessive social media use which tends to cause depression as well as how it prolongs waking hours and lessens sleep. Being sleep-deprived is not only unhealthy, but it also negatively affects the way we think.
To put more scientific proof to it, the same study also mentioned that the lockdown disrupted daily routines, hours of sleep, outdoor and even indoor activities, and increased smoking, making people even more vulnerable to COVID-19.
Check Yourself
It is one thing to be physically okay – you have not caught much of a cold for the past half of a year, and you can practically lift the gallon of water into your home's water dispenser without asking your child for a second hand anymore – but it is a totally different thing when it comes to being mentally and emotionally okay. So, are you okay? Do you find yourselves easily irritated by your children's music blasting through your house and lot for sale during the wee hours of the evening because they are going through that puberty stage? Do you find yourselves overthinking or having constant existential crises at night which is how you were able to acquire two new bags called eyebags? Do you find yourself waking up in the morning and struggling to force yourself to get up and face the day? Do you feel that you have been comparing yourself a lot to your colleagues lately? Do you feel like no matter how much your children and your spouse give you the joy of the day, you still feel like something is missing?
We can tell you what is missing: effective self-care. And do you know what is most probably the most effective self-care of them all? Yoga.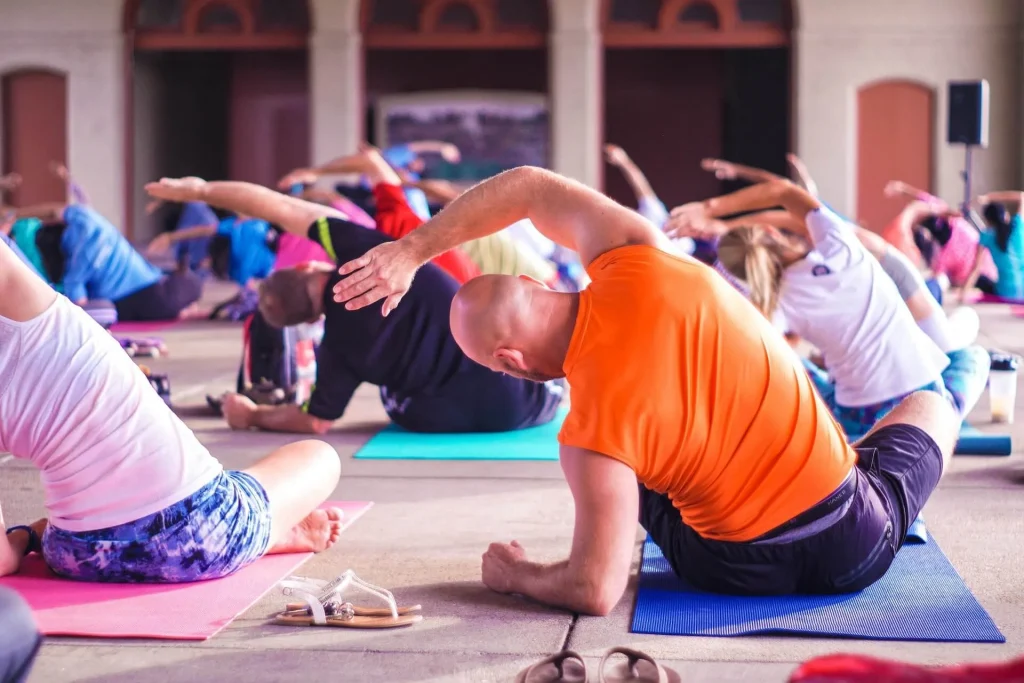 How Does Yoga Help?
A study entitled Yoga Practice Is Beneficial for Maintaining Healthy Lifestyle and Endurance Under Restrictions and Stress Imposed by Lockdown During COVID-19 Pandemic which collated 23,760 in its survey, acknowledges that yoga is a known practice that reduces stress and anxiety and may enhance immunity. It did mention that previous studies have proved that there is an increased post-traumatic stress disorder (also known as PTSD) after epidemic or natural calamities. This includes SARS, earthquakes, tornados, fires, and of course, COVID-19. "They reported increased panic, stress, anxiety, and depression similar to previous studies conducted during the 2003 SARS epidemic (7, 8, 11). A similar online survey by Liu et al. reported that 20% of people showed anxiety, 27% reported depression, 7.7% had psychological distress, and 10% suffered from phobias (12)," their study stated. Some studies also find that yoga can help reduce stress, prevent heart disease, and high blood pressure.
With these in mind, the research aimed to investigate whether including yoga in daily routine is beneficial for physical and mental health and to evaluate the lifestyle of yoga practitioners that may be instrumental in coping with stress associated with the lockdown.
Their findings? Yoga does help.
Yogis Have It Better in Life
According to the 10 doctors who participated in this research, yoga has remained the perfect tool for improving well-being, disease risk reduction, and improving mental and physical health. It stated that it makes an individual self-aware of his/her body, mind, thoughts, and soul. Yoga, specifically, the Yama style advocates truthfulness, non-violence, anti-theft, moderation, and non-hoarding, whereas Niyama, another yogi technique, promotes contentment, discipline, cleanliness, self-awareness, and health. Additionally, people who do yoga routinely isolate themselves from the general population to achieve higher spiritual goals. Thus, sudden isolation such as a lockdown would not be an immediate shock to them. In other words, yogis can maintain cleanliness and social distancing without much of an adjustment.
With this, it was deprived that practitioners of yoga are easily adapted to lockdown rules. Physically, mentally, emotionally, and spiritually (a lot of people missed going to an actual, tangible church as well), yogis are able to deal with the COVID-19 lockdown without experiencing chronic anxiety and stress more than those who do not practice yoga.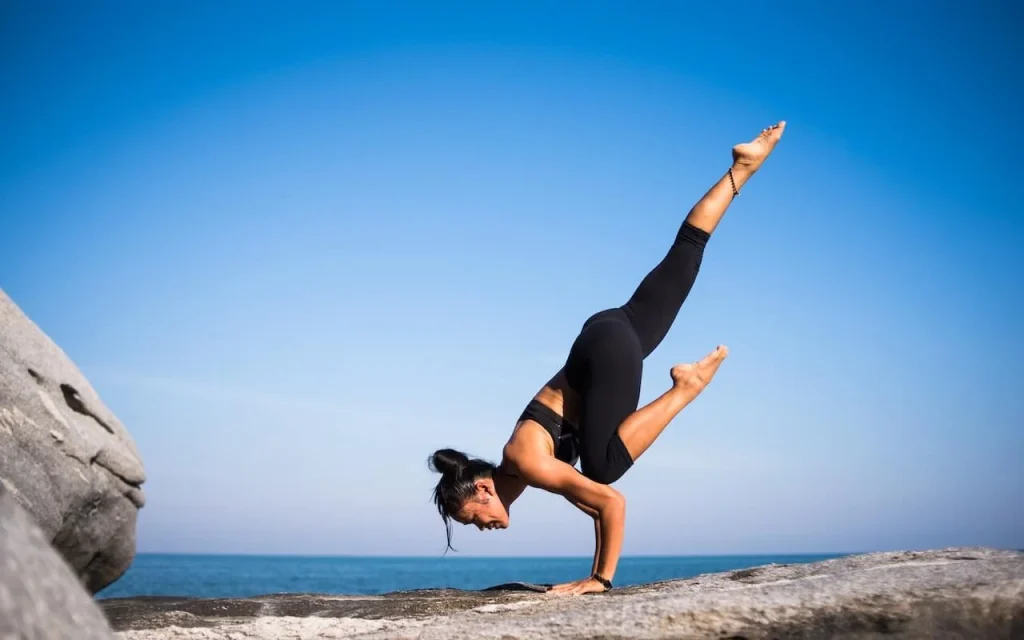 A Brief Background on Yoga
Yoga is actually a group of practices that originated in Ancient India. The Western use of the word yoga is a modern form of Hatha yoga and physical poses used for physical fitness and stress relief which consists of Asanas. Modern yoga now mainly focuses on strength and agility all while maintaining its core principles of stress relief and deep breathing. There are numerous types of yoga and its eight popular forms are power yoga, ashtanga yoga, Iyengar yoga, hot yoga, hatha yoga, kundalini yoga, restorative yoga, and vinyasa yoga. A yoga mat is recommended when practicing yoga poses and there are now numerous yoga classes that teach yoga and yoga workout.
It Is Not Too Late to Start
Just because you are new at something and already deep down into a hole of negative feelings doesn't mean you cannot make things better for yourself. By doing regular yoga practice every day, even if it is just a minute of doing the cow and cat yoga poses before heading off to work, you will be able to see a significant difference. And when you do, you will very much get addicted to it. The great news? There is nothing wrong with too much yoga.
Protecting Your Peace
Since yoga is about being at peace with your mind and soul, major life changes like choosing a home can affect how your mind will be free of stress. This is why choosing where to live is an important process. In choosing a new address for your family, you can consider Crown Asia Properties' Ponticelli in Daanghari, an Italian-inspired community located near establishments like Evia Lifestyle Center and road networks like MCX making living there a stress-free and hassle-free lifestyle.
Read more: On Starting Yoga as a New Hobby in Your Home