Everything that surrounds every individual has a direct and indirect effect on their daily lives. An individual's regular day is composed of various routines or activities depending on one's motivations and lifestyle. For one to complete a task, one must do a series of actions prior to getting to his or her destination or achieving a goal. The truth of the matter is, that it is not a walk in the park. To be able to reach a specific goal, each one of us will encounter hurdles and challenges along the way which will certainly have an effect on our physical, mental, and emotional well-being. Our actions will certainly have a resonating effect on everything and everyone around us.
One of the things that people commonly do in their everyday lives is to travel, transport, or commute from one place to another to get to their destination. It could be an office, school, mall, clinic, gym, shop, or condo for sale Philippines. Certainly, it requires a great amount of time, energy, and effort if you're living or working in the bustling cities of Metro Manila. One of the biggest hurdles everyone deals with is the city's traffic gridlock.
In the Philippines, one of the most pressing concerns the country is facing is its worsening "traffic congestion." Mainly due to the country's lack of a restricted transportation system which results in a public concern that needs to be resolved. Not just the traffic jam itself but also the availability of public transportation to millions of commuters every single day. The everyday commute is every Filipino's struggle especially the working class just to go to their workplace or office and even for students going to their respective schools or university. No one is spared from experiencing this since a lot of major thoroughfares in and out of Metro Manila are congested specifically during rush hour which is the peak hour traffic congestion. Getting stuck in traffic for a long time could be one of the most stressful and draining occurrences in a commuter's life.
Transportation is one of the essential activities and aspects of an individual's life. It gives access to services and activities such as employment, education, business, shopping, health, and community events. It also helps the economy to boost its performance through various human activities and spending. Private cars and public vehicles such as buses, jeepneys, shuttles taxis, and trains are just some of the main forms of transportation which are available here in the Philippines. It is a core component in almost everything we do that's why it is inevitable not to encounter and endure the discomforts of traveling or commuting because each one needs or requires it for their daily activities. How does traffic or transportation affect the quality of people's lives? Here's a quick rundown of some of the common impacts of the current traffic madness on commuters.
Impacts of Traffic Congestion on Commuters
Unbalanced Life and Time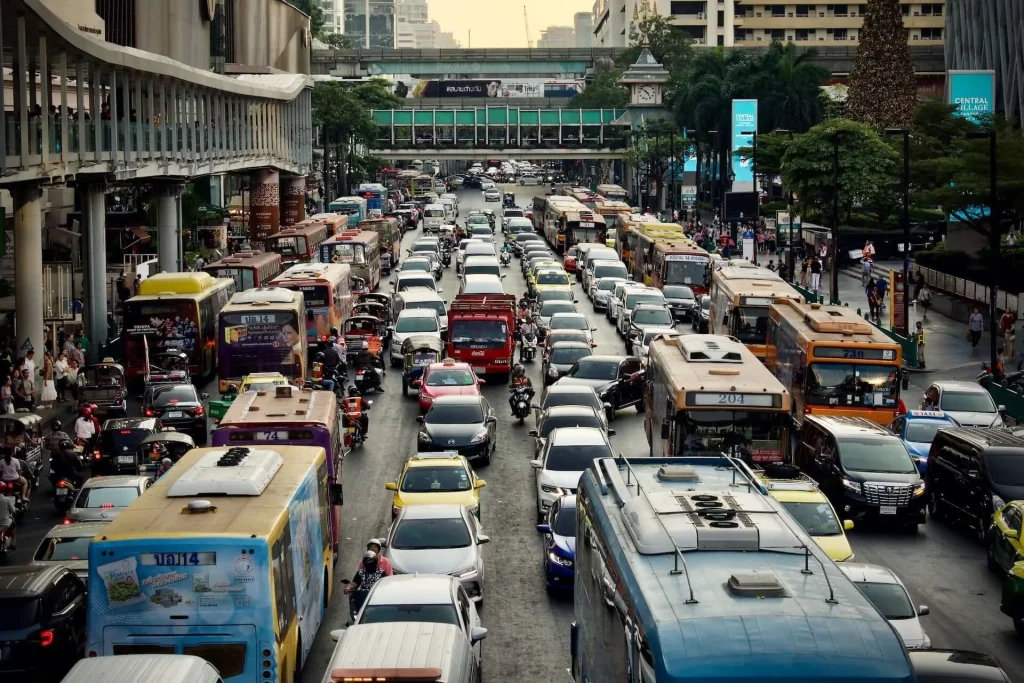 For employees who are working a 9 AM to 6 PM shift, rush hour and traffic jams are two of their crucial predicaments when it comes to commuting. Due to millions of workers going in and out of the office at this hour, everyone expects a jammed waiting area at the bus station and long queues at the train stations and platforms. Commuters are patiently waiting for road transport to become available just to get home. This is just an example of the daily scenario that the working class and even students face just to go to work or school. Due to this typical scenario, a minimum of 2-4 hours a day is only dedicated to their everyday commute. It certainly causes people to be deterred from their daily chores at home or family time due to fatigue and lack of energy. Certainly, this could be an indication of an unbalanced life and time for personal and social activities due to the hassle of unsystematic transportation and traffic conditions.
Exhaustion or Low Energy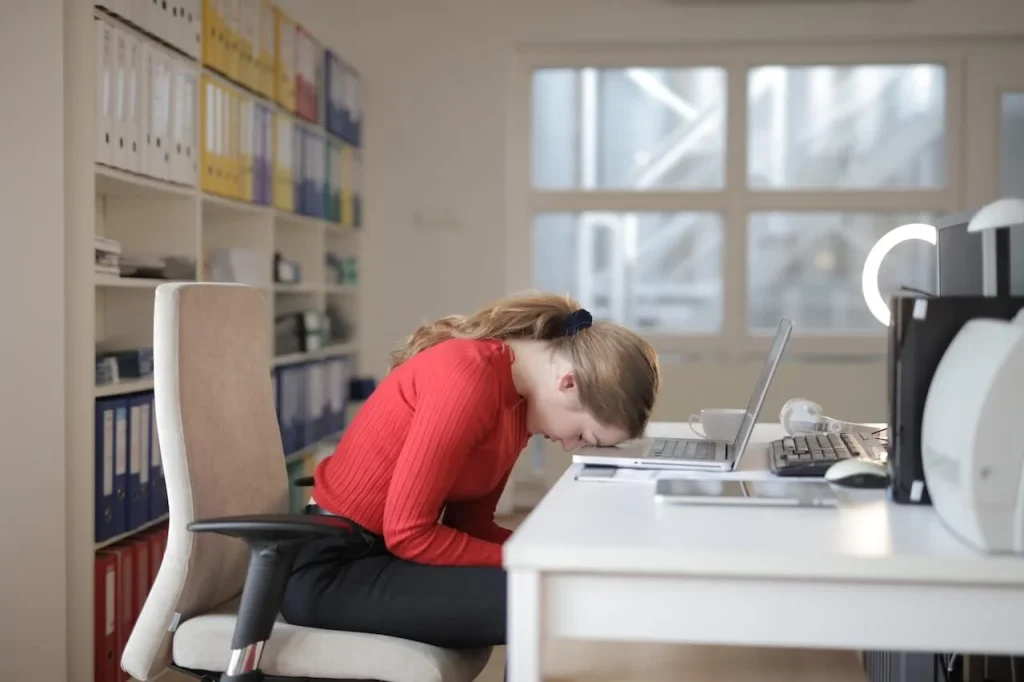 The everyday dilemma of commuting could lead to exhaustion due to stress not only physically but also mentally. Spending hours waiting and traveling uncomfortably is one source of having low energy at work and even at home. The stress and hassle it causes are no joke. It does not only affect one's health physically by having muscle pain, but it also worsens your anxiety by just having the thought of how tough it would be just to ride a bus or train as soon as they clock out of their 9-hour work shift. Stress from work and daily commute make a perfect combo that could result in exhaustion for having to spend many hours outside and less time for personal care, social activities, and quality time for their loved ones. This could also defer growth or progress in achieving one's goals outside work due to lack of time and most probably one does not have enough energy to do it at all.
Less Productivity and Tardiness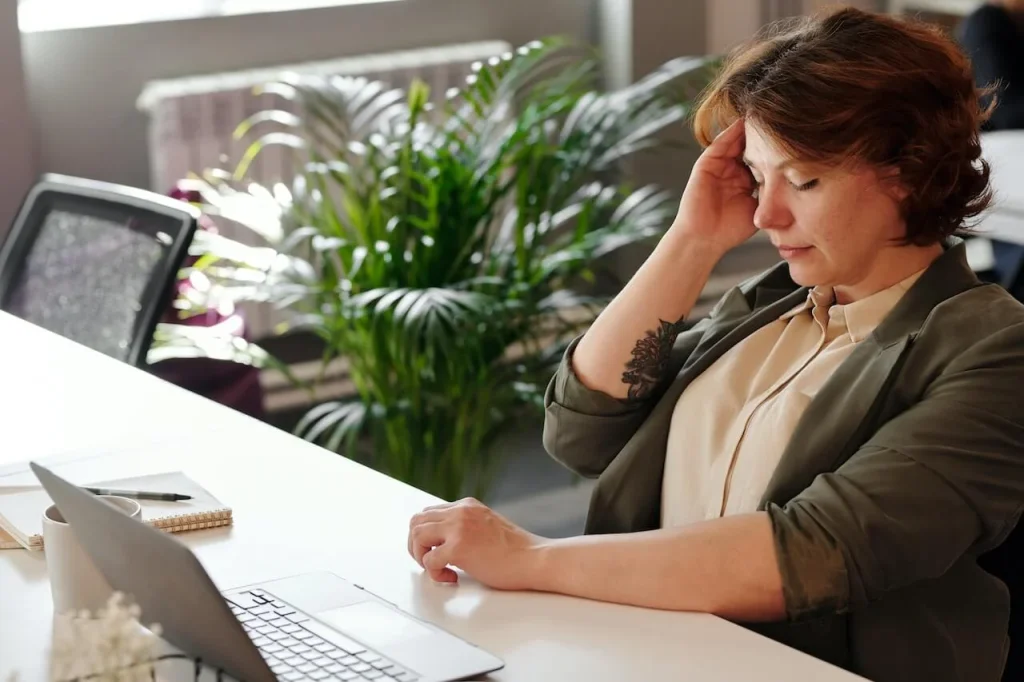 With millions of people getting their business done in a day, battling the traffic could really be a test of one's patience and tolerance. To endure hours of traveling is one factor that could greatly affect a person's productivity and attendance at work or school due to low energy and interest in accomplishing office work or school assignments. It takes away a big part of one's performance by adding stress and experiencing fatigue which results in incomplete tasks, late reports, tardiness, and underperformance.
In the bid to be more productive and arrive home faster, people buy cars and avoid public transit systems. This however leads to more vehicle traffic as having more cars on the road will reduce the space and would lead to heavier traffic flow. This is why people are and have been longing for better public transportation. A very efficient public transportation system will reduce traffic congestion, increase productivity and lessen cars on the road. This will then reduce air pollution.
Health Risks
Metro Manila's annual average daily traffic is seen as one of the worst in the world with severe congestion being a normal thing. And with a huge number of vehicles roaming the streets, vehicle emissions add to the burden that commuters face every day. Traffic-related air pollutants hit commuters left, right, and center and there is not much they can do about that with wearing face masks being the only option. Air pollution accounts for 1 in 8 deaths worldwide. And with air quality in Metro Manila being seen as poor with some parts experiencing unhealthy air (Accuweather), it is a health risk that shouldn't be taken lightly.
Traffic-related air pollution isn't the only health risk that commuters face, mental health problems may also arise from experiencing heavy traffic volume every day. As seen from the points above, traffic affects productivity, leads to exhaustion, and an unbalanced life. These are things needed for a person to function properly. Mentally, these will affect the employees in a negative light.
Traffic will be part of our everyday journey everywhere we go. We can't really escape it for now, but we can make partial solutions to lessen the struggle. Apart from looking forward to the government's implementation of effective measures that will alleviate traffic congestion and suggest a better transportation system, which would help lessen private vehicles on the road, and hopefully, better air quality management, think of a possible alternative that could ease the burden of having to experience traffic jams every single day. Beat the traffic by waking up early, getting on the road, and arriving at your workstation or classroom ahead of the scheduled time. Through this, one can be relieved of unnecessary stress, have time to relax, and do better at work. This could also be a great opportunity to start doing your work ahead of schedule and finishing it right on time. It could help improve your overall performance by creating meaningful habits and managing time wisely.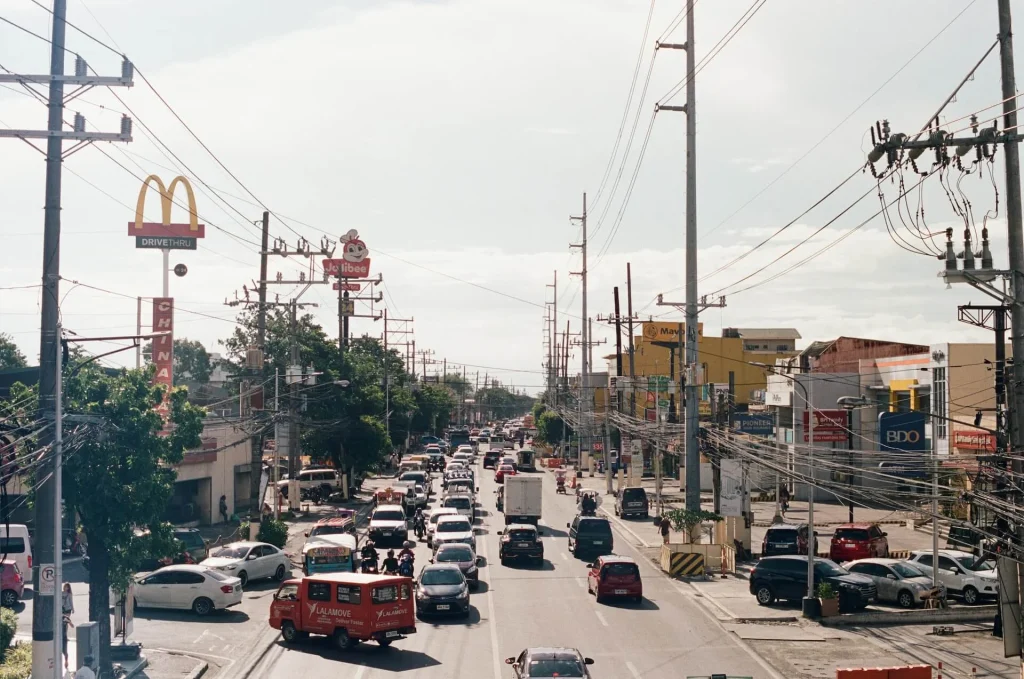 With the current phenomenon that people are experiencing right now, especially with the continuous gas price hikes, it is best and recommended to live or move closer to one's workplace, school, or anywhere you need to be. A prime area where premium condos for sale are up for grabs, everything is accessible and provides unparalleled lifestyle amenities. This will also help you and your family to achieve a better and balanced lifestyle amidst the challenging times due to the pandemic. Ease some of your daily grapples by giving yourself an ideal home and investment that will provide utmost accessibility and comfort.
Crown Asia, the upscale residential arm of Vista Land, gives you premium condominium properties in Metro Manila and the South area. Avail of prime condos for sale in strategic locations like Taguig, Las Pinas, Bacoor, and Tagaytay that will perfectly fit your lifestyle. Take advantage of the existing and future infrastructure developments of these preferred locations that would certainly provide ease of access, convenience, and comfort in traveling or commuting in the hustle and bustle of the city.
Read more: How Would a Train System Infrastructure Affect Your Investments in the Metro?