Each and every one has its own responsibilities and obligations may it be in terms of work, school, or personal errands. There is so much going on that it becomes exhausting and tiring on some days — endless meetings, nonstop deadlines, client transactions, and bombarded schedules. Be that as it may, setting up a break and rest days are so important to get some motivation and become mentally and physically ready to be back on track.
But where to go during these days? Definitely in Bacoor! It is a progressive city that offers a convenient lifestyle by making Daang Hari house and lot for sale accessible to the people. Aside from that, there is SOMO, A Vista Mall that everyone can visit and spend leisure activities the whole day.
For first-timers, this blog will serve as a guide on why to visit SOMO which is also known as Vista Mall Daang Hari Bacoor, and why people are so fond of this place and they keep on coming back. Read until the end because here are the reasons why: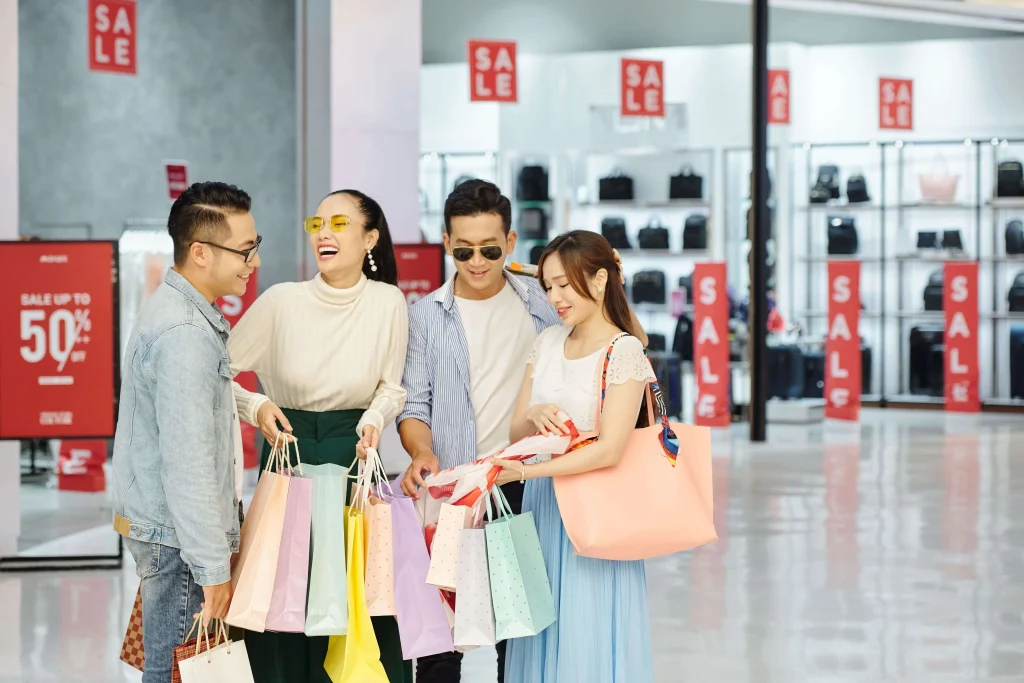 Top-notch Experience
SOMO guarantees to provide top-notch experiences to the people because of various selections for shopping or dining experience. Since SOMO is an upgraded leisure and lifestyle mall, people who go here are assured to have a world-class experience. In an effort to transform shopping mall experiences worldwide, Vista Mall is at the forefront of innovation.
A great example is at Dear Joe, the first and only letter-writing café in the Philippines, where patrons can also take pleasure in dining outside with a great view while sipping a delicious choice of coffee. These outdoor dining spaces are a welcome haven for people who prefer to enjoy their meals while listening to the tranquil sounds of nature and the calm buzz around the area.
Accessible Location
Since SOMO is located in Daang Hari, people who live nearby can easily go here without any hassle. There are a lot of people investing and purchasing property investments here in Bacoor because of its prominent location. Daang Hari house and lot for sale is still available for those who want to experience the same comfort and convenience in this city.
The people here in the Philippines choose to visit the mall when there is free time. Maybe it is because there is so much to do here and everything is complete in SOMO. There are a lot of impressive choices here in terms of global brands, local and international restaurants, retailers, and a wide variety of entertainment activities. This is why SOMO is certainly the go-to place during a family's leisure time.
Innovative Mall Experience
By operating in the Philippines, Vista Mall is expanding on its history of creating distinctive and outstanding shopping experiences. SOMO intends to provide Caviteños with a superior mall experience on par with the finest things in the world.
The SOMO network exemplifies the Villar group's renowned synergy, with AllValue brands such as AllHome, Coffee Project, and so on. Major AllValue brands are expected to support the company's overall shopping experience. Consequently, these companies provide a more holistic retail and dining experience, allowing customers to enjoy both relaxing and productive shopping visits. Moreover, a mall would be incomplete without a cinema, another business in which the Villar company places a premium on innovation. Vista Cinemas are unquestionably the greatest when it comes to providing the best silver screen experiences to the public with upscale, cutting-edge cinema technology in each of its locations.
Impressive Architecture and Conceptual Design
When people enter SOMO, they can immediately observe an exceptional architecture and conceptual design: spacious, well-lit corridors, a smooth combination of both distinctive and well-loved retail concepts, vital facilities and services, and enhanced consumer interactions wrapped in a world-class touch and environment. Visitors can check the architecture and design of the mall since Vista Mall takes pride in these matters.
Moreover, there is a Daang Hari house and lot for sale that is strategically located because it is accessible to shopping malls like SOMO, hospitals, universities, and transportation hubs. In addition, the Daaang Hari house and lot for sale that is being offered by Crown Asia is a premium residential arm of Vista Land. It also guarantees a world-class themed community which is perfect for families as well as young professionals.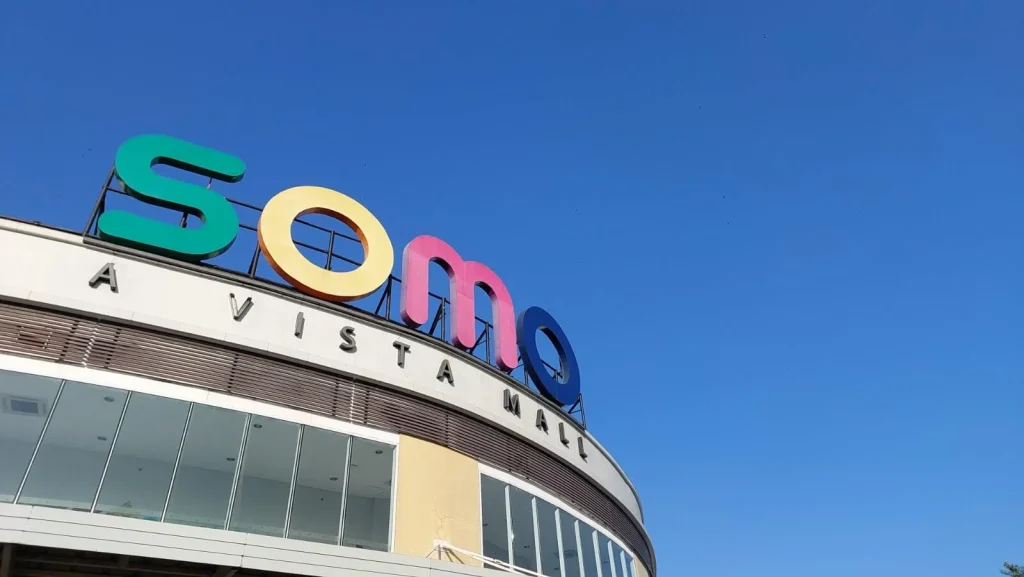 Photo by Ysabel De Guzman
Caters All Walks of Life
SOMO is open not just to adults but also caters to people of all ages. There are numerous activities for the kids that they can be engaged in such as Taekwondo, Art, and Talent classes which SOMO usually does. The excitement never stops at SOMO for children, and the entire family can enjoy activity-packed weekends and activities as well, whether it be in the form of shopping or dining in their favorite restaurants.
SOMO has installed safety and health precautions for all mall-goers to protect their safety. Similarly, every little space is periodically disinfected. It has developed activity facilities that can only accommodate a certain number of pupils per Taekwondo or art session. SOMO not only promotes commerce but also encourages children to discover and develop their talents. On top of that, SOMO serves not only the necessities of the customer, but also home renovation needs, food alternatives, a coffee or two, and even a short break for the youngsters through engaging in recreational activities. 
Everyone is going through something; a nice day for others and an unproductive day for some. This is why going on a walk or trying to have a break is unquestionably important to increase productivity and for the sake of mental health. With that, SOMO is the way to go!
Each location of Vista Mall is next to the vast areas of established residential neighborhoods anchored by Vista Land developments, making them more accessible. As a result, it has brought ease and excitement to countless devoted consumers. Have some fun for a little while, celebrate small wins, and never forget to rest.
Read More: Vista Malls Located Near Your Crown Asia Property