According to property owners, in order to be competitive and keep its position as the nation's top commercial hub, Makati must be modernized to be responsive to current regional conditions and demands as well as social changes. Developers and property owners naturally anticipate the city to increase the permitted occupancy usage as a result of the rapid increase in property value in order to make the property for sale investment profitable.
CALAX Project's Objective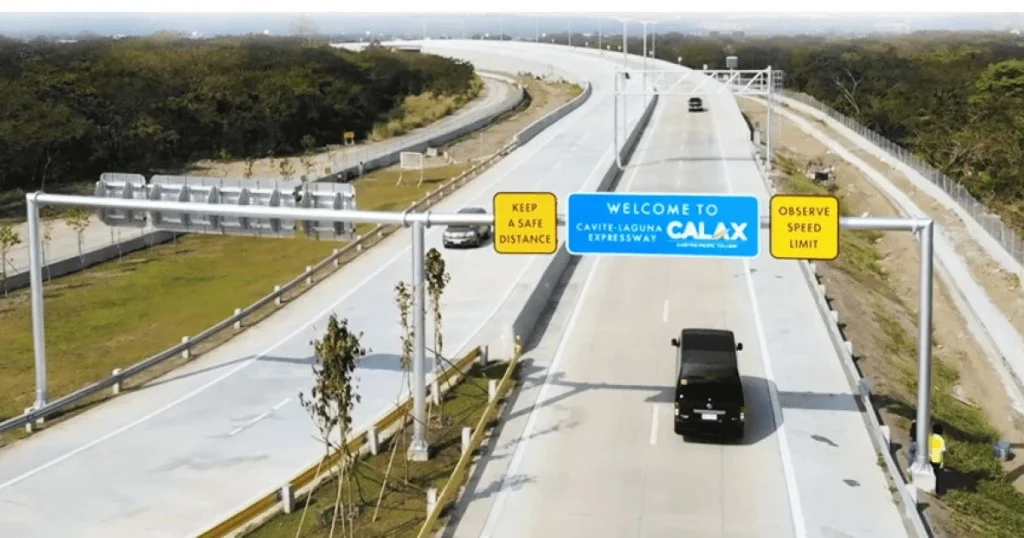 photo from morefunwithjuan.com
By reducing traffic on Governor's Drive in Sta. Cruz, the Cavite-Laguna Expressway project will enhance traffic flow. SR-Rosa-Tagaytay and SR-Aguinaldo. Moreover, the estimated 45-minute reduction of travel time from CAVITEX to SLEX from the existing 90 minutes.
Also, it will help the regional economy and the about 11 billion residents of the provinces of Cavite and Laguna who currently lack reliable transit linkages. Also, the initiative will support the promotion of the CALABARZON (Region IV-A) region as a top location for investment and economic development.
Cavite and Laguna are the two parts of the project. The 26.48 km long Cavite segment will run from Kawit Municipality along Tirona Highway to Silang Municipality along Aguinaldo Highway.
CALAX Construction Update
as of February 28, 2023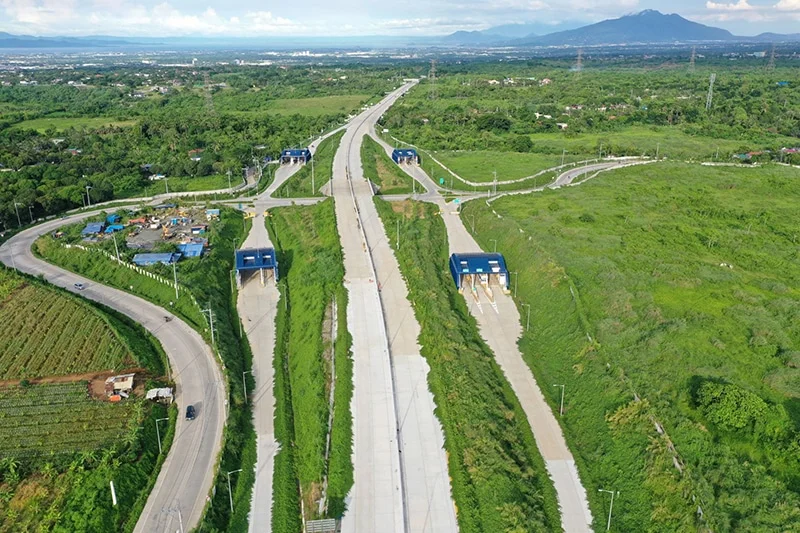 photo from manilastandard.net
The good news first: after years of expensive delays, work is finally due to commence on the much-delayed Cavite-Laguna Expressway (CALAX) section between the Silang exit and the unfinished Aguinaldo highway exit.
The landowner who is blocking the right-of-way, who is, as we recall, supported by a potent political dynasty centered in Metro Manila, has consented to give way, suggesting that there has been some progress in the negotiations.
Sections 2 and 3 of the P15 billion CAVITEX C5 Connection are now 20% complete. Section 3A-1 of the C5 Link, which runs from Merville to C5 Road, has been active since 2019 while sections 3A-2, which extend from E, are being built. Section 1 from Cavitex R1 Interchange to Sucat Interchange and Section 2 from Rodriguez to Merville are both in progress.
Building of Section 3B between Sucat and E. According to CIC, Rodriguez is scheduled to start in the first quarter of 2022. When the Cavitex C5 Connection is finished, it will take 30 to 45 minutes less to go from Cavitex to Makati and Taguig and vice versa.
According to property owners, in order to be competitive and keep its position as the nation's top commercial hub, Makati must be updated to be responsive to current regional conditions and demands as well as the changing times.
Investors and landowners naturally anticipate the city to increase the permitted occupancy usage as a result of the rapid increase in property values in order to make the property investment profitable.
Real Estate Appraisal
A valuation by an authorized person of a piece of property, such as real estate, a company, a collectible, or an antique, is known as an appraisal. An accreditation from a regulatory organization overseeing the appraiser's area of practice is required for an authorized appraiser. Appraisals are frequently used to calculate a prospective selling price/sales prices for a piece of property or to identify a value for insurance and tax purposes.
Different types of appraisal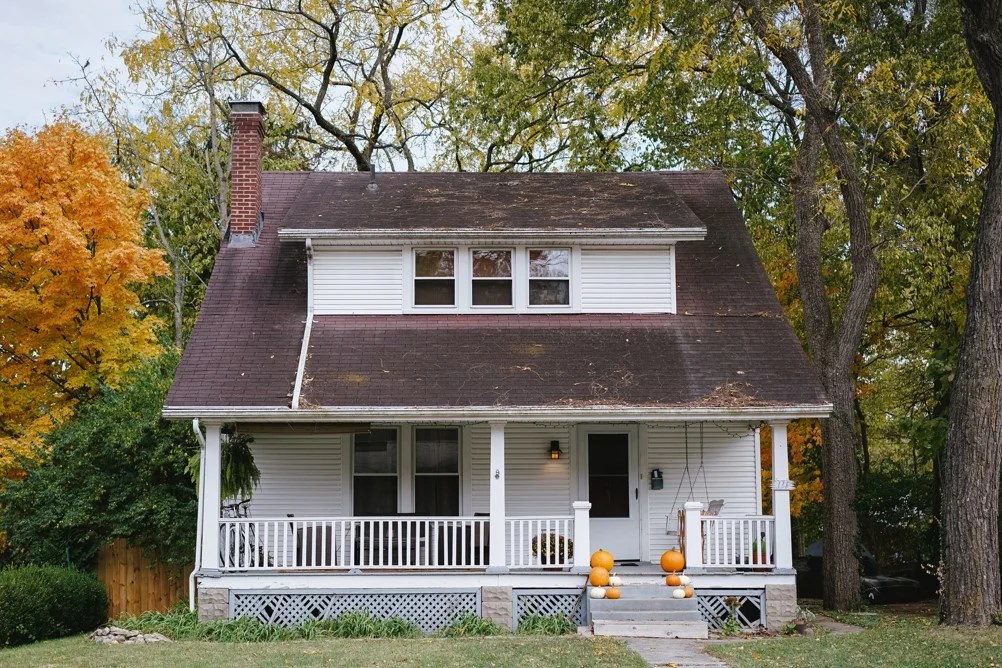 Home Assessment
Both buying and selling a property, as well as refinancing a current mortgage, require a home value. Refinancing is the process of reevaluating and updating a loan or mortgage to reflect the present interest rates and new conditions. To ensure that the price accurately reflects the home's condition, age, location, and characteristics like the number of bathrooms, an appraisal is used to evaluate the home's value. Moreover, valuations assist banks and lenders in avoiding lending the debtor more money than the value of the property.
Vintage items or memorabilia
Many items, including souvenirs, vintage, and grandma's silver, can be professionally appraised. You should ideally get many estimates for items from certified experts. Assessors may bill a set rate or an hourly rate.
Appraisal and Security
Appraisals of the goods being protected are further required by some insurance policies. Policies covering renters' and homeowners' insurance shield policyholders from the loss of personal property as a result of the damage. These all-inclusive policies cover things up to a certain financial amount. By compiling an inventory of the owner's possessions and determining their value through an appraisal of the contents of a residence, a claim can be settled quickly. In some insurance contracts, there is an appraisal clause that states that, in the event of a dispute between the owner and the insurance company, the owner agrees to acquire an assessment from a mutually agreeable expert. Neutral assessment can hasten the conclusion of a settlement and prevent disagreements from turning into drawn-out, pricey legal battles.
Process and Value of a Home Appraisal
The process of having a home appraised normally starts when a buyer submits an offer and the seller accepts it. Although the appraisal may be ordered on the buyer's behalf by their mortgage lender or broker, the buyer is normally responsible for paying it from their own pocket. Following the ordering of the appraisal, the appraiser will arrange a time to visit the property. After that, the appraiser will carefully inspect both the inside and outside of the house to ascertain its value. For this, they might need to measure or photograph the property. Depending on the specifics of the residence and the appraiser's techniques, appraisals can be completed in a few minutes to a few hours.
What Factors Influence Market Value and Market Price in the Real Estate Market?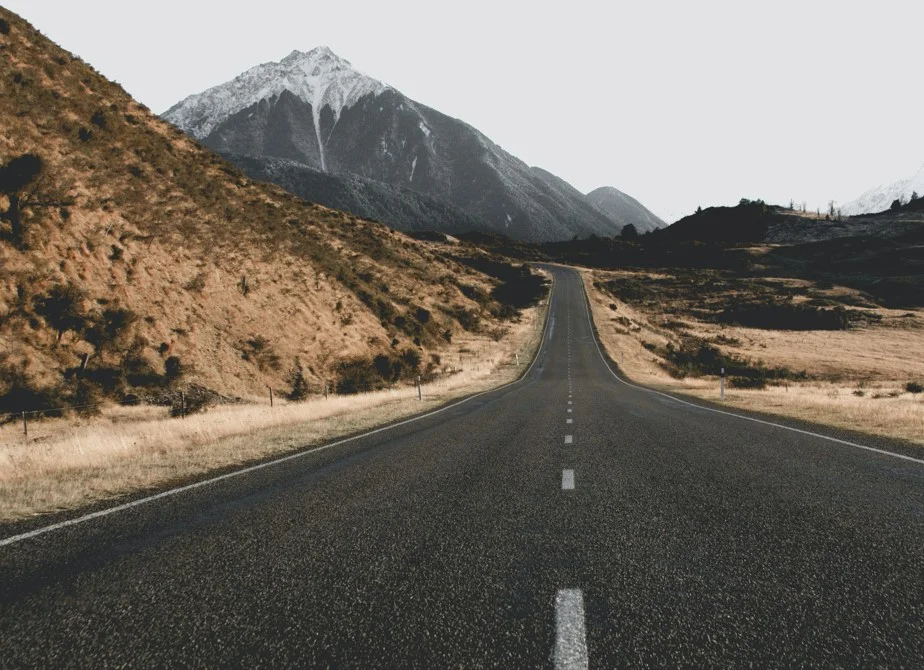 The relevance of a property's fair market value, or FMV, will be familiar to anyone who has ever attempted to buy or sell a home. FMV is the price at which a property would ordinarily sell on the open market. So, the FMV is important to both people who own a property and those who are responsible for paying taxes on it. To claim a property-based deduction, the FMV must be calculated. The real estate investing industry makes extensive use of the phrase as well.
A consumer must value a property higher than the sum they are willing to exchange for it in the real estate market. The seller also has to value the asses at a lower amount than what is being paid. These economic analyses will, of course, take into account factors such as the supply and demand for homes in a particular area as well as the GDP growth, unemployed, and wage growth of the overall economy.
Property owners and similar properties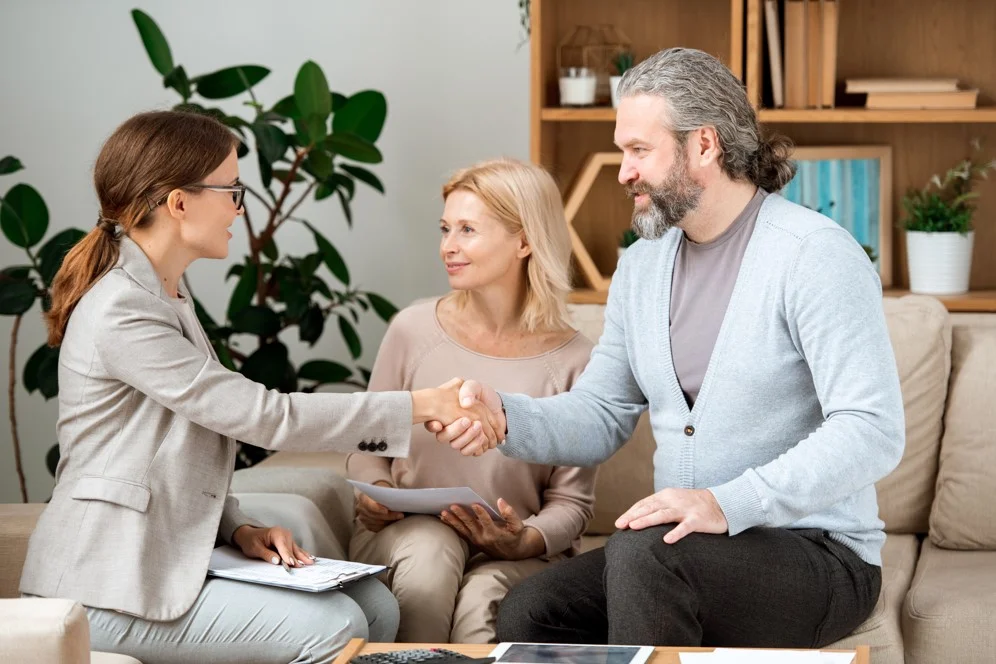 Land ownership and acquisition are generally restricted to Filipino citizens, corporations, and partnerships with at least 60% Filipino ownership. Nonetheless, foreigners or non-Philippine citizens are permitted to buy condos, construct structures, and sign a long-term land lease.
Land ownership in the Philippines is strictly regulated and limited to individuals or entities that are legally recognized as citizens or nationals of the Philippines. A company having 60% Filipino ownership is considered to be a Philippine national for the purpose of this provision.
In order to decide how to proceed, foreigners or ex-pats interested in purchasing land or real estate through aggressive ownership arrangements must take into account the provisions of the Philippines' Anti-Dummy Law. The law places a significant limit on the number of foreign directors who serve on a landholding company's board (the minimum is 40% foreign participation).
How To Increase The Appraisal Value Of Your Value?
Although the appraisal process is intended to be objective, appraisers are still fallible. Clean, uncluttered rooms and a well-kept exterior give the impression that the property is well-maintained. Also, they can be accomplished with little effort or cost.
Make sure you know your rights as well. If you hire the appraiser to determine your home's value, the appraisal belongs to you. If you're refinancing your mortgage and then the lender hires the appraiser, the lender is required to provide you with a copy- possibly for a reasonable fee- of the appraisal and any other home value estimates.
What Is a Comparable?
A list of recent asset sales that accurately represent the features of the asset an owner is attempting to sell is called a "comparable" and is frequently used in real estate to determine a home's fair market value. The record of transactions, however, often only includes those from the previous year.
Using comparables entails contrasting the traits of a recently sold asset with those of a comparable asset that is being appraised. Based on the asset's similarity to the property or collection of assets that was just sold, this can aid in estimating the asset's worth. When valuing a similar asset, the value of the related asset is utilized as a standard or point of comparison.
Home buyers, appraisers, and real estate brokers regularly use comparables. When analyzing a property, the brokers and appraisers utilize comparable houses that are around one mile apart. The comparable being used has often been sold little more than a year ago. To accurately determine the right asking price, it is typical to try to use three comparables.
It's crucial to compare assets that are as similar as feasible in terms of their attributes, including location, structure, history, quality, and other important aspects when employing comparables. The final appraisal will be more credible if the assets are more similar.
In Real Estate, what Constitutes a Poor Comparable?
Properties that are much larger or located in a different area from the one being appraised.
Vacant or recently sold properties. A value that does not accurately reflect the state of the market can be produced by using outdated or unrelated comparables.
Properties that have undergone extensive renovations or are in a different condition. It would not be a good idea to compare a well-maintained property to one that is in terrible shape while trying to value it.
Sales Comparison Approach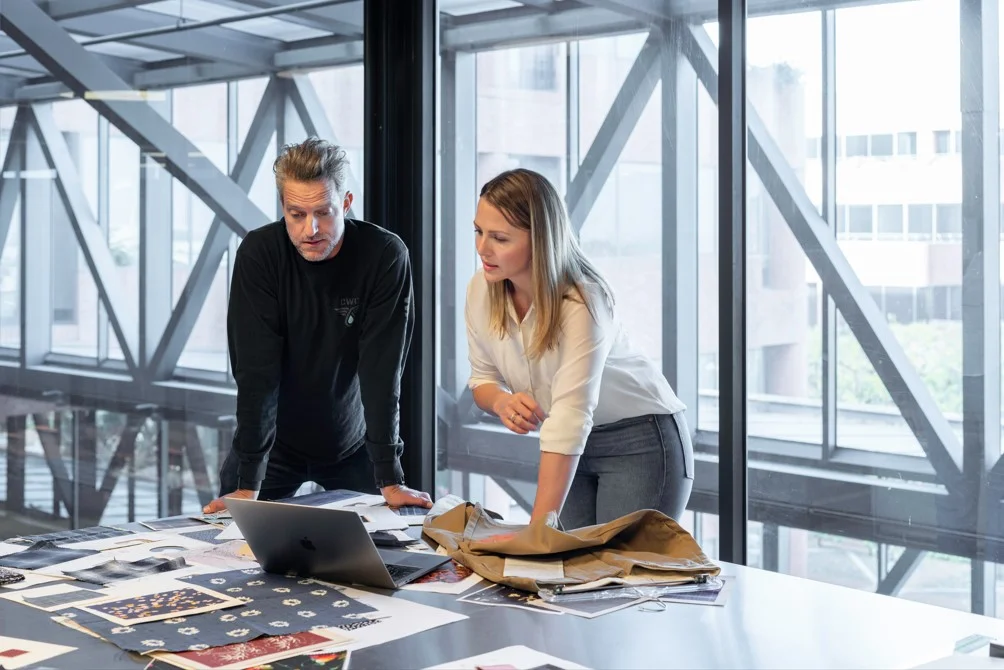 Real estate experts and purchasers can decide whether a home's price is reasonable and relevant to the current market using the sales comparison approach. Professionals compare similar properties that have recently sold nearby the subject property and have similar features, typically in the same community.
When assessing homes to sell, appraisers and real estate agents may employ the sales comparison approach. This approach takes into account how different qualities affect a property's overall worth. In other words, a property's entire value is equivalent to the combined value of all its attributes.
The foundation of the comparative market analysis is the SCA (CMA). This research compares the prices of recently sold homes in the same neighborhood that are similar to one another. In other words, the strategy frequently comprises examining nearby homes to discover what features they share. A property's value can then be calculated based on its qualities by appraisers.
Some of the most typical traits applied in an SCA include the following:
The value of the real estate may be directly influenced by geography. It's crucial to compare houses in the same area as opposed to those in various areas of the city.
Comparing a house against other homes with the same amount of bedrooms, driveways, and lavatories is wise. Homes with roughly the same floor area on roughly the same-sized land parcels should be included in the comparison.
It's crucial to evaluate the soundness and age of comparable homes. The state of a house has a big impact on the appraisal. For instance, a neighborhood can contain two homes that are similar to one another. Nonetheless, one's worth may be significantly impacted if it needs repairs.
Owners of special or difficult-to-value properties might need to employ an appraiser as the sales comparison approach isn't a certified appraisal. To be clear, an official appraisal is not what the sales comparison approach to real estate valuation is. A formal appraisal could be necessary when valuing a special property or one whose value is hard to estimate.
The sales comparison strategy makes use of the resemblance between the two properties under consideration. The degree of resemblance can be measured by how recently a sale or listing occurred or by how well the comparable organizations' descriptions match. Since there are obviously no equal, comparable devices, modifications must be made in light of the many feature variations.
Related Blog: CALAX: What's In It for You