With the higher prices of commodities and a pessimistic outlook on the global economy and the larger economies of countries such as the U.S. and the UK, Southeast Asian countries are on the rise as great alternatives of investment for investors to turn to.
Southeast Asia (SEA) is composed of 11 countries namely: Brunei, Cambodia, Indonesia, Laos, Malaysia, Myanmar, Philippines, Singapore, Thailand, Timor-Leste, and Vietnam. These countries are known for their dynamic and friendly economies, strong consumer spending, and rich natural resources and destinations.
With the easing of pandemic restrictions, many of these countries have jumpstarted their economies, mainly driven by increased consumer spending and tourism.
At the Forefront of All This Economic Growth Is the Philippines. How So? In This Article, You Will Learn Why the Philippines Is the Best Country to Invest Your Money in Southeast Asia.
1. The Philippine economy is currently the fastest-growing economy in SEA, with solid promising growth projections in the next several years.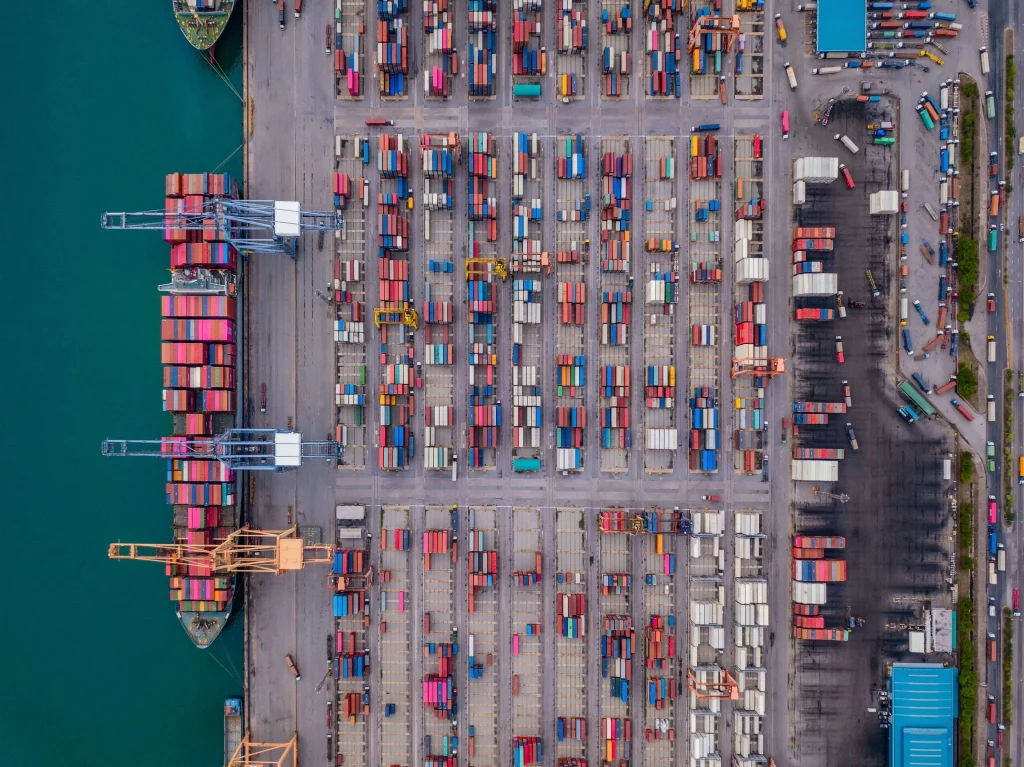 In the first quarter of 2022, the country has well surpassed its pre-pandemic level of gross domestic product (GDP) growth and the median analyst forecast for its economic performance. According to the Philippine Statistics Authority (PSA), the country achieved high GDP growth of 8.3 percent in Q1 2022 – way higher than the meager 6.6 percent growth most analysts and research firms expected the country will achieve. This figure is still even higher than the solid 7.8 percent growth that the country experienced in the final quarter of 2021.
This strong economic performance has put the Philippines in the lead for the fastest-growing and recovering economy among its Southeast Asian peers.
Total investments also grew by 20 percent in Q1 2022 – a significant jump from a -13.9 percent investment in 2021. According to PWC, one of the biggest contributors to the country's growing economic performance is the outpouring of foreign direct investment (FDI) in Q4 2021 amounting to USD 2.4 billion. This is much higher than the approximately USD 0.7 billion FDI accumulated in the same quarter of 2020. Equity investments and capital infusions in manufacturing, finance, and real estate mainly drove this surge of FDI.
This year, the Bangko Sentral ng Pilipinas (BSP) forecasts that FDI could reach approximately USD 8.5 billion if the domestic and global investing environment improves.
What do all these numbers imply?
This means that as the country slowly moves on from the pandemic, businesses and investor sentiments are slowly recovering and more jobs are being created. In April 2022, there were 2.36 million jobs more than in April 2021.
2. The Philippines has a business-friendly economy
Firstly, the Philippines adopts an open economy that allows 100% foreign ownership in most business sectors. Many government corporations are getting privatized and the major industries such as telecommunications, energy, banking, and shipping have been deregulated. This gives foreign investors more freedom to set up operations in the country.
But more than that, the Philippines has implemented new laws and programs to make the country attractive for foreign investment especially directed toward sustainability and digital innovation. Here are some of them:
Incentive packages such as the 5-10 percent Corporate Income Tax Cut (CIT) for specific businesses, materials, and equipment.
A possible 100-percent deduction on Research and Development (R&D) expenses under the Corporate Recovery and Tax Incentives for Enterprises (CREATE) law which incentivizes businesses to innovate and create new products.
Amendments to the Retail Trade Liberalization (RTLA) which decreases the paid-up capital needed by foreign investors to establish businesses in the country.
3. Extensive business opportunities due to the Philippines' unrivaled access to key markets in Asia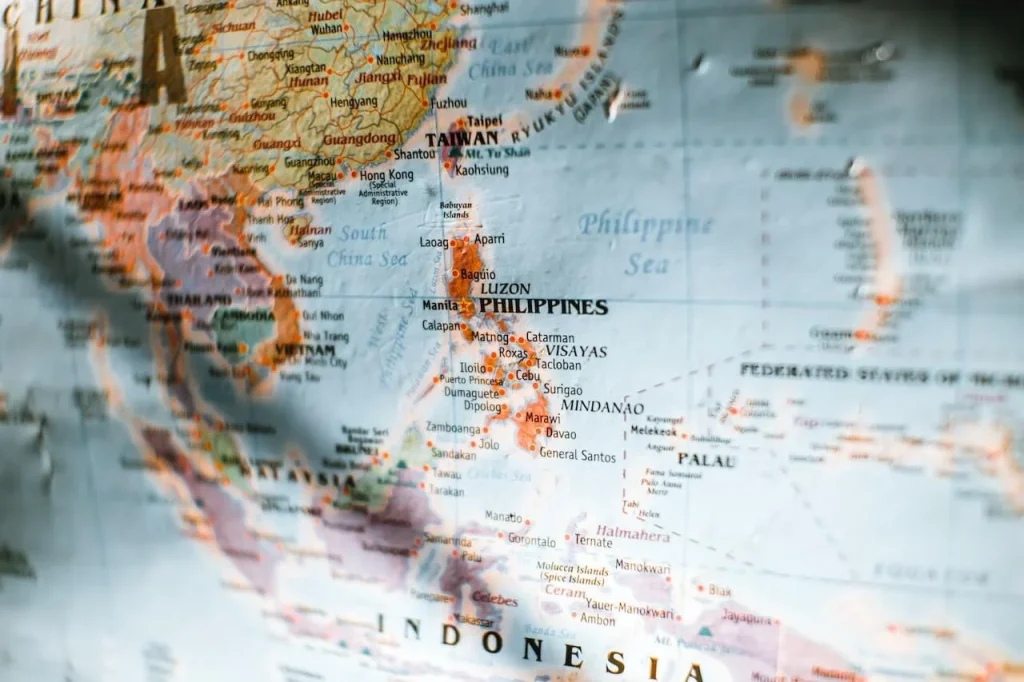 Located at the heart of Asia and within four hours flying time of the major capitals in the world, the Philippines is the most strategic location for firms who want to access the ASEAN Free Trade market of more than 600 million people or the major economies of East Asia namely China, Japan, and Korea.
The country is also placed at the crossroads of many international shipping and airlines, making it a great platform for integrating global supply chains of businesses.
4. Dynamic and young labor force
The Filipino workforce is one of the strongest competitive advantages the Philippines has over any other Southeast Asian country. Filipino employees are globally known to be competent and reliable. They are known for their resilience, hard work, creativity, and professionalism. They are also well-liked by employers as they are easily trainable, cooperative with fellow workers, and possess superior managerial skills.
More than that, Filipino employees are known for their advanced English-speaking skills that make them easy to communicate with when it comes to working. In the 2021 results of the EF English Proficiency Index, a research endeavor measuring the English proficiency of countries all over the world, the Philippines ranked 2nd in Asia and 18th in the world – similar to rankings it garnered in the previous years.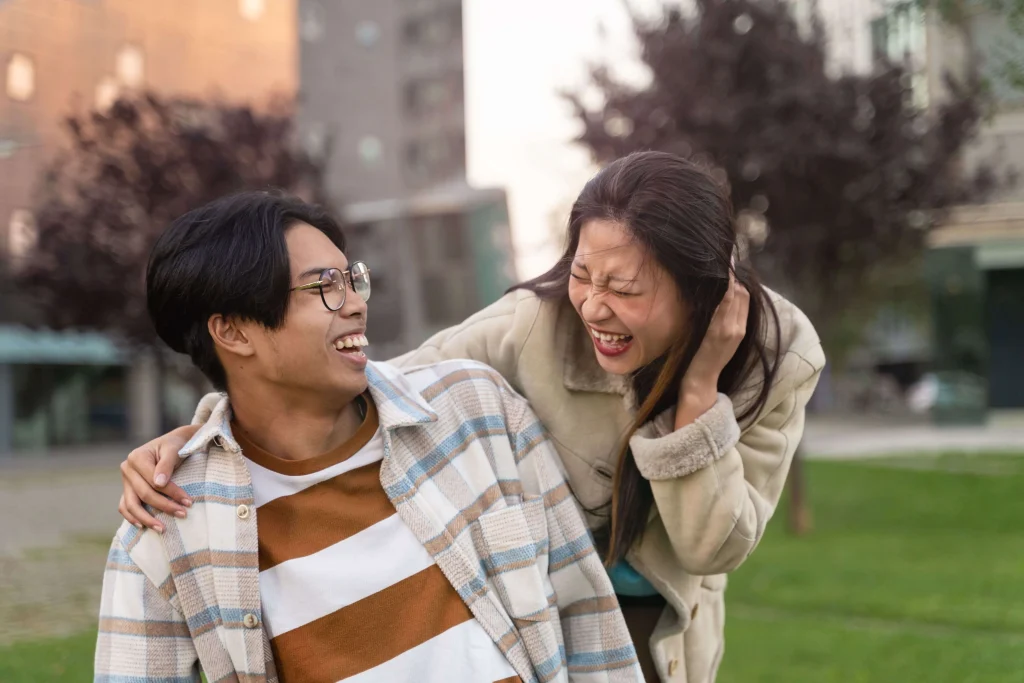 This is also why there are so many BPO companies setting camp here in the country. They are trying to recruit Filipino workers as customer representatives serving many English-speaking countries in the West. Other companies are also keen on outsourcing Filipino professionals from IT, Accounting, Healthcare, and all other sectors because of these characteristics.
The median age of Filipinos is 25.3 years old, which is also very attractive for employers. What this means is that the majority of the Philippine population are young and are at their active employment age. This gets even better as every year, there are at least 350, 000 more college graduates enriching the professional pool. 
5. Most Filipinos can speak English and are welcoming of other cultures
With education being a source of pride and social value among Filipinos, the country's literacy rate is at 94.6%, the third highest in the world.  English is taught in schools and is majorly used as a medium of communication in school, media, business, law, street signs, and sometimes even at home. It is only second to the country's national language which is Filipino (Tagalog).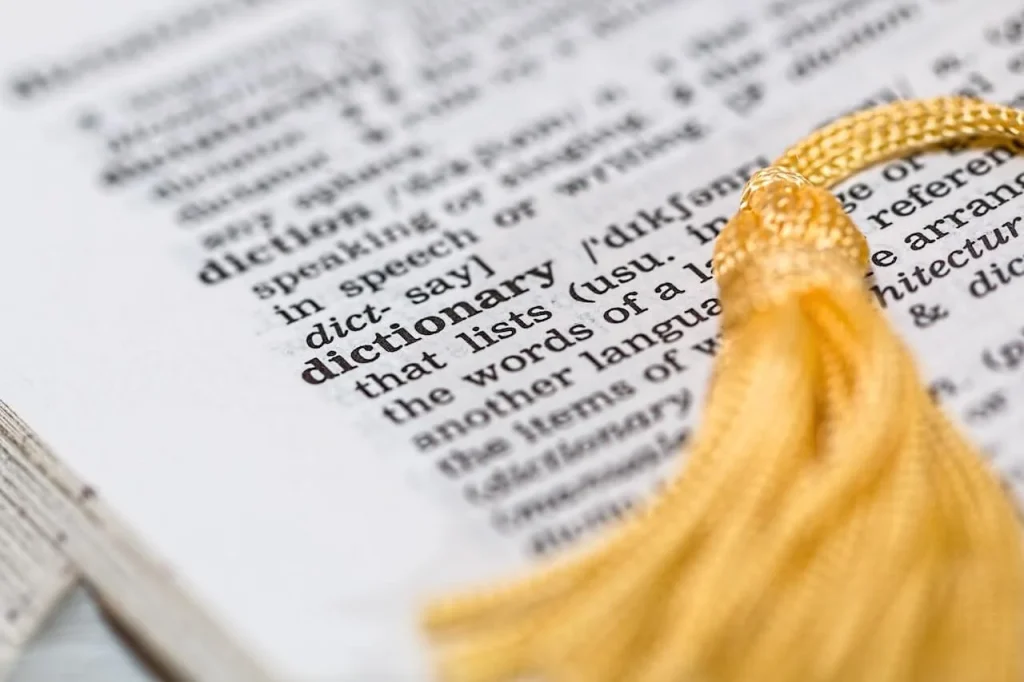 The Philippines' push for welcoming other cultures can be thoroughly seen in the government's efforts to globalize the educational system by cooperating with many foreign educational institutions. This is through exchange programs, scholarships, competitions, and seminars, among many others.]
The government aims to strengthen the Filipino youth's exposure to other cultures and make them world-class citizens. The Philippine Commission on Higher Education (CHED) is in partnership with many European countries, especially the UK.
The British Council sees the Philippines as an attractive global education hub with its increasing university enrollment, strong government support, and the continuing usage of English as a medium of instruction in almost all schools nationwide.
The Filipino population is also globally known to be friendly with foreigners. This is exhibited by the continuing boom of Filipino tourism as well as the popularity of OFWs in many countries. Filipinos are also familiar and patronizing with foreign pop culture – be that in the West (the US and its Hollywood) or in the East (South Korea and its K-pop culture). This makes it easy for Filipinos to relate and mingle with foreigners.
6. Low start-up costs
On top of a booming economy and quality human capital, the Philippines also offers relatively low start-up costs for businesses. Human labor is cheap – typically less than a fifth of basic compensation in the US and in Europe. This is because the cost of living in the Philippines is also lower than in Western countries.
Telecommunications, electricity, and real estate costs are also half of what companies would need to pay if they were in the US. Because of this, many foreign companies have set up their back offices and administrative services (e.g., call centers and application systems) in the Philippines.
Many of them have been reported to have cut down expenses by 30-40 percent for business operations, 15-30 percent for customer services, and 35-50 percent for software development.
7. Growing middle-class and active consumers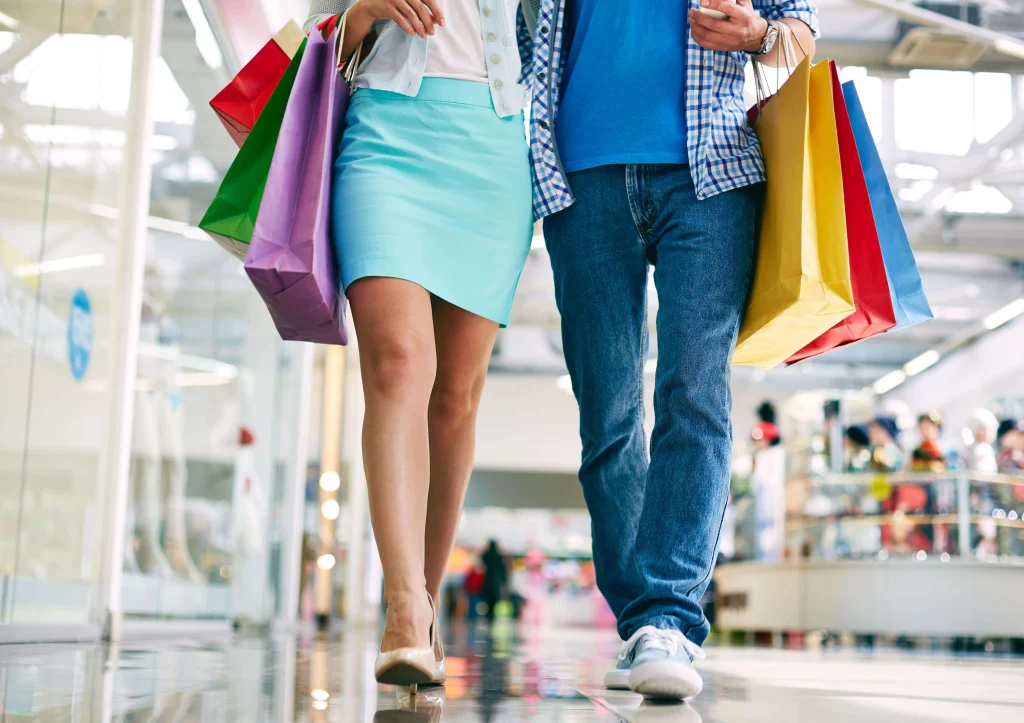 A country with a strong middle class means that it has a reliable consumer base that could drive further economic consumption and thus increase business activities and employment. The Filipino middle class comprises about 44 percent of the population and is expected to increase even more with the growing economy.
The middle class also pays taxes on at least 30% of its income. What this means is that almost half of the population in the Philippines has high purchasing power that can support increasing business activities and support government projects via taxes.
More than that, the burgeoning lifestyle of the middle class has led companies to offer premium products and services and real estate developers to design affluent communities in key cities nationwide. This makes it ideal for expatriates to relocate as they can experience a luxurious lifestyle at a lower cost compared to the West or other major Asian countries.
The Philippines is quickly becoming an attractive destination to mix high-class city life with the peacefulness and beauty of the province.
If you're interested in relocating or owning a property in the Philippines, look no further than the premier real estate developer Crown Asia. Its real estate offerings range from houses and lots for sale to condominiums in strategic locations around the metro and in key provinces. Complete with world-class amenities in safe and secure locations, their properties are worth investing in.
8. The government is aggressive in putting new infrastructure to support the growing economy
Starting from the administration of the previous President Rodrigo Duterte, the government increased infrastructure spending to an average of 5 percent of the country's overall GDP – this is twice the budget in the administrations that came before him.
This intense focus on infrastructure is called the Build, Build, Build (BBB) program.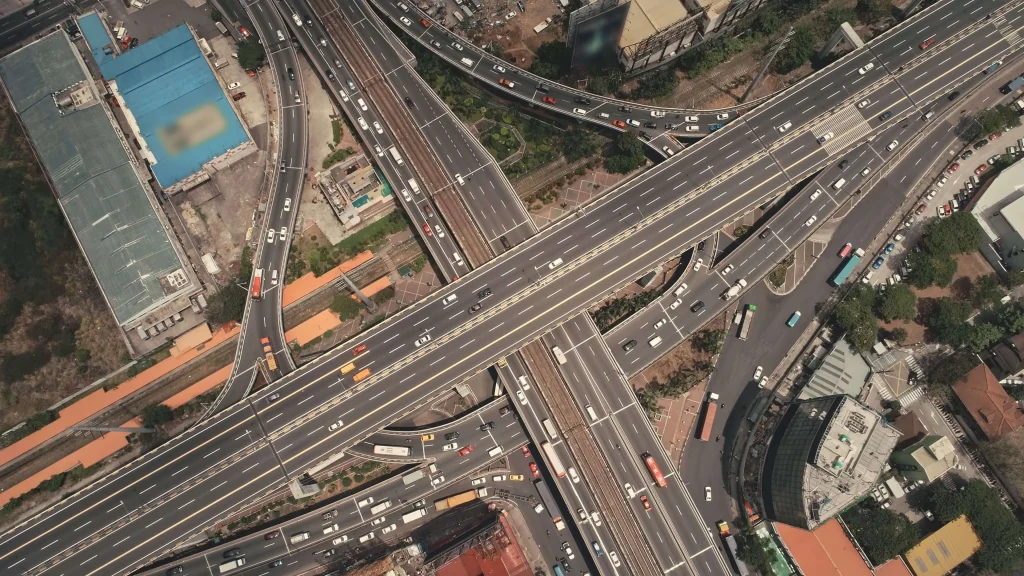 Even during the pandemic, spending on infrastructure was maintained mainly through tightening budgets for other projects and financing via tax reforms. Many of the country's development partners such as the World Bank and the International Monetary Fund, supported the BBB program through loans and grants, and these provided 6.5 million jobs since 2016.
The new President Ferdinand Marcos Jr. has expressed support for continuing the initiatives in the BBB program and projects to continue accelerating spending for infrastructure. The bridges, and roads, among other projects in the BBB program, are expected to lessen congestion and inefficiency in the country's operations and thus spur further economic development.
9. The Philippines is rich in natural resources
Being one of the largest archipelagos in the world, the Philippines is filled with rich natural resources from land to the sea. It is among the top ten gold producers in the world and the biggest copper producer in Southeast Asia.
Having more than 7000 islands, it is home to thousands of marine species and hundreds of land animals that can only be found in Philippine forests. It also prides itself on many beautiful beaches, falls, and mountains – offering a variety of tourism and relaxation activities for vacationers.
The Philippines is a middle ground for work and play.
10. The Philippine real estate market is booming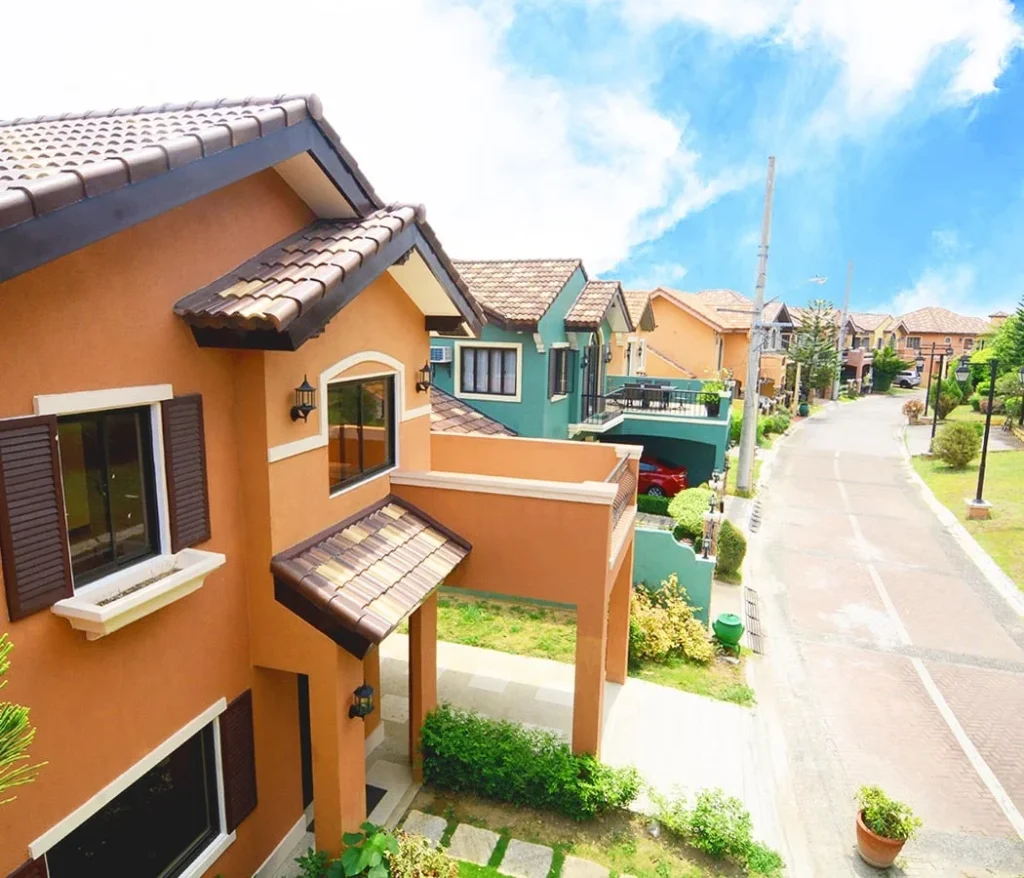 Mainly driven by the increasing middle class, OFW remittances, and BPO companies, the Philippine real estate – specifically residential and commercial – market is expected to get bigger in the years to come.
Filipino tastes for properties are now changing which produced the trend of microcities and co-working spaces. Real estate developers are catching up with new technologies such as virtual showrooms and environmentally considerate infrastructures.
These signal optimism for investors as it means that the Philippines is upgrading with livable world-class residential and working communities for locals and foreigners alike.
In addition to that, Philippine laws on foreign ownership are not as strict compared to others. Although foreigners cannot own Filipino land, they can own properties (such as a house or a condo) on those lands which they can utilize or lease out. This is done to attract foreign investment in the country.
If you're interested in investing in the Philippine real estate market, award-winning real estate developers like Crown Asia offer real estate investments ranging from houses and lots for sale to condominiums that easily appreciate in value in a short amount of time.
Conclusion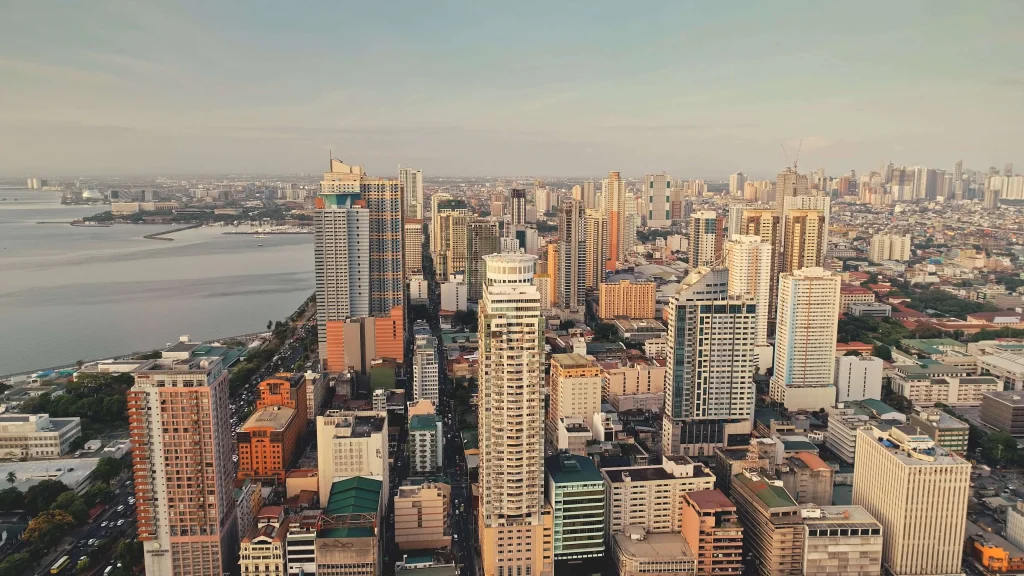 The current bearish outlook on major economies may have crippled investors' optimism in finding good investments, but there are always good opportunities if you know where to look.
Southeast Asian countries are examples of these opportunities. All the eleven countries are slowly but surely covering all of their industries.
The Philippines, one of the developing countries in Southeast Asia, succeeded in leading this recovery through some sustainable solutions.
Despite all the setbacks by the pandemic and socio-political uncertainties over the past year, the Philippines has proven to be resilient with a strong forecasted economic rebound in the upcoming months.
With its solid economic performance, business-friendly economy and policies, high-quality human labor, as well as rich natural resources, the Philippines is the best country for investments in Southeast Asia.
Read more: Entering the Golden Age: Why the Philippines is the Ultimate Investment Destination