CALABARZON might just be your best investment yet. Be it for business or you're just looking for an RFO house and lot to raise your family, this region is one of the best areas you can easily thrive in as it's in the middle of its development. In this article, we'll show you the growing economy of the region that houses vibrant industries and economic zones and what you should expect if you choose to live in one of its provinces.
The Growing Economy of Region IV-A
According to Manila Times, CALABARZON (Cavite, Laguna, Batangas, Rizal, and Quezon) is seeing massive growth as manufacturing and industrial companies invest in different parts of the region. During the virtual 2022 CALABARZON Business Conference last April 28, architect Jun Palafox said that these investments are in line with the expected 16 to 37 million growth of residents by 2050.
In the same forum, local and international investors were given expert insights on the economic growth of the region — a growth that is expected to exceed other regions of the country. They also talked about major infrastructure projects that are partially funded by the Asian Development Bank (ADB). These projects will equip the region with assets in the transport and logistics sector.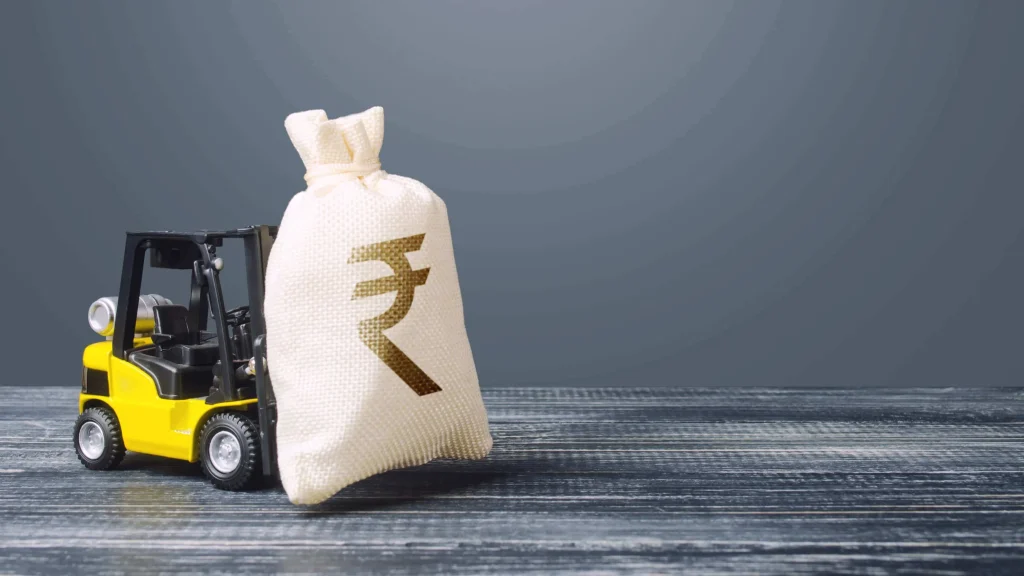 Consequently, these developments will make the region attractive to real estate developers. Italpinas Development Corp. (IDC) and Havitas Developments Corp. are some of the developers that are already investing in the region. So if you're looking for an RFO house and lot, this region might be worth the look.
CALABARZON became the industrial capital because of its location. It conveniently rests south of Metro Manila and has a considerable supply of semi-processed industrial raw materials and industrial components.
Batangas, specifically, are also expected to continue to be the center of e-services, logistics, and manufacturing in theAsia-Pacific region.
Moreover, last April 29 of this year, the Manila Times reported that CALABARZON had the highest growth, as economies started to recover in 2021. For this reason, the Vice President for South Luzon of the Philippine Chamber of Commerce and Industry Area Sallie Lacson encouraged investors to take advantage of the business opportunities in the region, particularly in the industry, services, and tourism industries.
The Regional Director for CALABARZON for the National Economic and Development Authority supports Lacson's encouragement and said that the region is a great area because it serves an important role in the interregional passage and intermodal connectivity. This is because of the developments in roads, the South Luzon Expressway, and ports in the region.
Additionally, the Philippine Statistics Authority (PSA) showed that among 17 regions, CALABARZON generated the highest growth of 7.6 percent. This is a huge turnaround from its 10.5 percent decline in 2020. While most would expect the National Capital Region (NCR) to have the highest growth, it only grew by 4.4 percent.
Moreover, CALABARZON had the largest share of the industry at 25.1 percent, with NCR being second at 19.6 percent.
What to Expect When Living and owning residential properties in the CALABARZON Region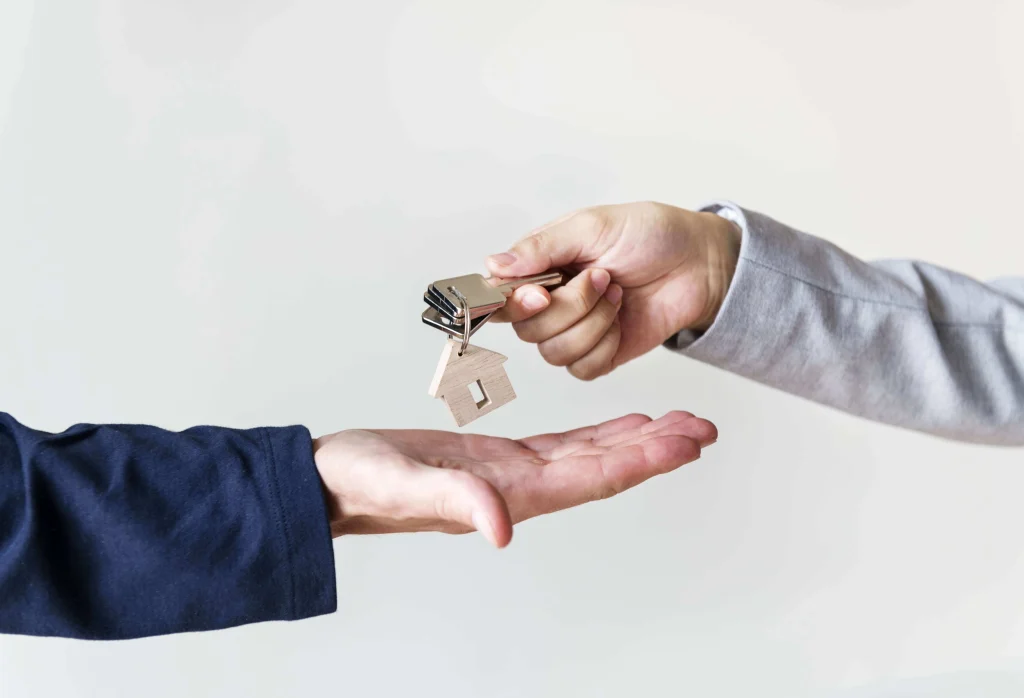 To help you decide if you should invest in real estate in any of these provinces and its provincial cities, we've gathered some information about the current market and some reasons why you should consider moving to Region IV-A.
Cavite, a hub for real estate investments
Cavite has started to become one of the hottest real estate hubs in the country and a strategic location. This is because of the increase in urbanization, establishment of IT-BPO companies, and growth in the number of multinational corporations settling in the province.
Because of these developments, real estate prices and rental property prices in this province are starting to grow, offering great prices comparable to Makati City and Bonifacio Global City (BGC). Even before the pandemic, prices for residential and commercial real estate in Cavite and some of its progressive city have been on a steady growth since 2018. Experts project this growth can be expected to rise to 2025.
For this reason, both buyers and investors should think about buying properties in the province and its key cities because property prices are bound to increase in value which makes it one of the promising residential options.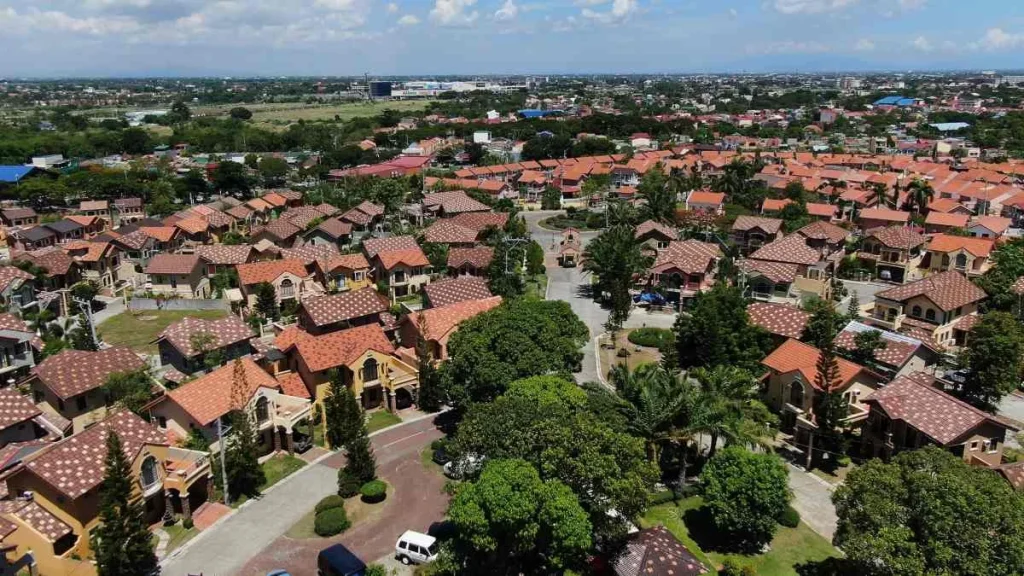 Another reason why real estate in Cavite is growing is because of the transportation developments and other modern developments currently in the works. The Cavite-Laguna Expressway (CALAX), the LRT extension program, and the Sangley International Airport expansion are some of the biggest developments you can expect that will help increase the value of property in Cavite but its nearby provinces as well.
CALAX is a 45.29-kilometer expressway that connects SLEX to different parts of Cavite, including Kawit and Bacoor, and some parts of Laguna. Meanwhile, the LRT extension program involves the extension of the LRT-1 to Cavite City and the development of an LRT 6 line, which will stretch from Cavite City to Bacoor, Niog, up to the Governor's Drive in Dasmariñas. These train lines can cut travel to and from Cavite and Manila in just 25 minutes.
Finally, the Sangley International Airport in Cavite City is also expected to become an alternative to the Ninoy Aquino International Airport. Sangley International Airport is currently used for military and cargo operations but will be expanded for commercial use.
In terms of living in Cavite, one of the biggest selling points you should consider is its convenient location and access to Metro Manila. Living in Cavite means you can enjoy the light, cool air of the province without being too far that it will be difficult for you to manage your businesses in Metro Manila.
If you have kids, you can expect quality education as Cavite has a lot of well-known schools, particularly in Dasmariñas City. De La Salle University Dasmariñas, Technological University of the Philippines-Cavite, University of Perpetual Help, and Lyceum of the Philippines University-Cavite are some of the biggest schools.
All of these make Cavite a great province to live in. Although of course, you'd still want to give your family the most premium RFO house and lot you can find. Bacoor and Imus are some of the best cities to live in because of their luxurious developments.
Crown Asia's Newberry at Carmel is a great townhome in Bacoor, Cavite. Carmel is conveniently situated between Bacoor, Imus, and Las Piñas, making province and city life easily accessible for you.
Laguna, a stone's throw away from Metro Manila
Just like Cavite, Laguna is strategically located and easily accessible to Metro Manila. Major infrastructure like the CALAX and SLEX brings you closer to other parts of Cavite, and Metro Manila, but a proposed Calamba-Los Baños Expressway is set to encourage socio-economic activity in other parts of Laguna.
Aside from its proximity to Metro Manila, Laguna is home to some of the largest business centers, including the Grand Business Center in Cabuyao, High Rise Business Center in Calamba, and FLC Business Center in Santa Rosa.
Meanwhile, in 2021, Joey Roi Bondoc, an economist and Associate Director for Research at Colliers, wrote a column for Inquirer that talks about unlocking residential opportunities in Laguna. He said that the residential market in Laguna can benefit from the expansion of manufacturing companies. The province is projected to continue attracting foreign investments.
While urbanization may be seen as the killer of the peace of a province, Laguna manages to maintain its tranquility despite its rapid growth. Its local government keeps the province in the middle of calm provincial living and bustling urban life.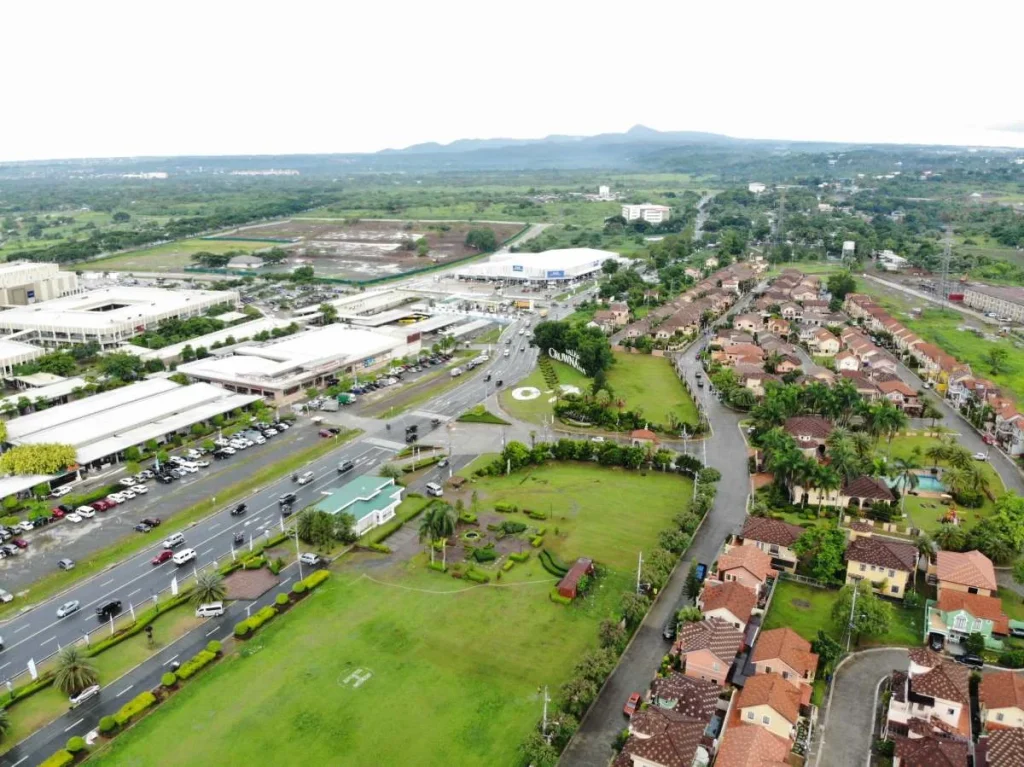 With these features, you're probably thinking about where you should enroll your kids should you move to Laguna. Luckily, Laguna is also home to top universities, including theUniversity of Santo Tomas – Santa Rosa Campus, De La Salle University – Laguna Campus in Biñan, Colegio de San Juan de Letran Calamba, and Brent International School.
As for RFO house and lot properties, Crown Asia has some of the most premium homes you can find in Laguna.
Valenza is an upscale residential community with ready-for-occupancy homes you might want to grow a family in. Franco and Callista Duetto are some of the best properties for that Italian feel, complete with a quiet neighborhood, walkways, fountains, and a garden.
You can contact Crown Asia here if you're looking for houses and lots, RFOs, NRFOs, and lots. Valenza house floor areas range from 109 square meters to 221 square meters with 3 to 4 bedrooms.
Batangas, a first-class province for your real estate investment
While being a little further south compared to Cavite and Laguna, Batangas is still accessible to Metro Manila because of SLEX. However, accessibility is not Batangas' biggest selling point because it provides a whole different environment for those who want to grow a family.
Batangas is home to some of the most well-known tourist attractions, including Taal Lake, Anilao scuba diving, Casa De Segunda in Lipa City, Benito Marasigan Ruins in San Juan, Laiya Beach in Laiya, and Fortune Island in Nasugbu.
As for its economy, Batangas is a first-class province because of the boom in the tourism and agriculture industries in the area. It also offers strategic access to international waters, as it has the second-largest international port in the country. This port makes Batangas attractive to both local and international investors that want to improve their presence in industrial parks.
Because of the features of this province, Batangas is easily projected to yield a high appreciation rate, as more and more developments are in place for the province.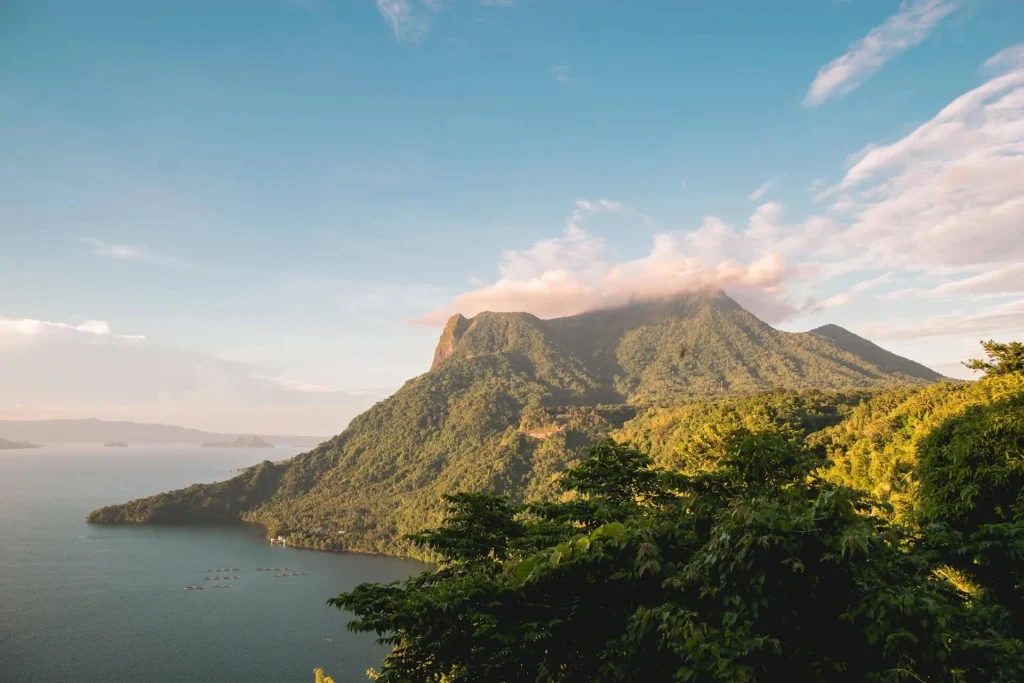 In terms of living there, Batangas gives you the option to live a rural and urban lifestyle. Lipa City and Santo Tomas City are some of the busiest cities in the province. However, if you're looking for premium living far from the busy cities, you can invest in a beach house in Batangas.
On April 1 of this year, Landco Pacific Corporation invested in beach towns in Batangas for those who want to add leisure properties to their real estate portfolios. Beach properties are attractive because it offers great profit opportunities or even just to have access to a private beach escape.
As for schools, Batangas has some great universities, including the Lyceum of the Philippines University – Batangas, the University of Batangas, and Batangas State University.
Rizal, a calming escape from the urban jungle
Rizal rests in the east of Metro Manila, with most of its towns located on the shores of Laguna de Bay. Because of its proximity to the big city and its laid-back provincial vibe, Rizal is considered to be one of the most attractive locations. Either by private or public transportation, Rizal is accessible because of the Metro Manila Expressway. This expressway links Rizal to the rest of Metro Manila and CALABARZON.
Additionally, the LRT-2 East extension that started last year should offer a shorter travel time from Recto, Manila to Antipolo.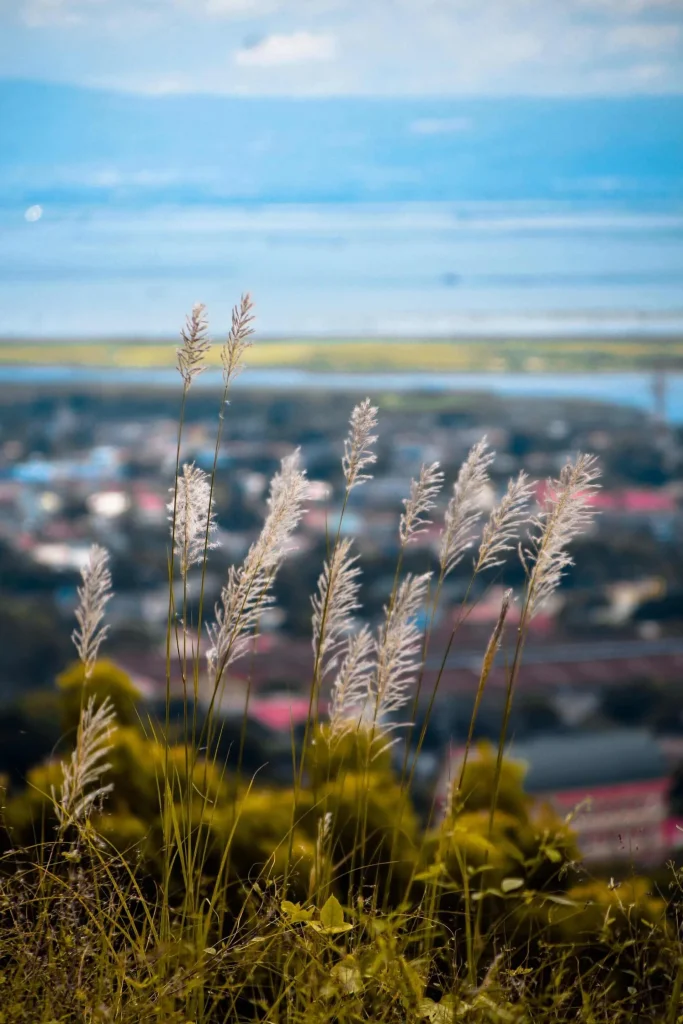 Aside from accessibility, Rizal's biggest selling point is its laid-back environment. Moreover, living in this province means you're closer to nature, as it rests at the foot of the Sierra Madre, which is the longest mountain range in the Philippines. So, instead of high-rise buildings, expect to see a relaxing view of rice fields, mountains, and rolling hills, making Rizal perfect if you want work-life balance.
As for raising kids, Rizal is great because your kids are far from the pollution of Metro Manila. However, they don't have the well-known schools that can be found in Metro Manila. Still, you can expect quality education from Berea Arts and Sciences High School, Siena College of Taytay, Binangonan Catholic College, and Manila Waldorf School Inc.
Quezon, the future hotspot for the latest real estate trends
In the far south of CALABARZON lies the largest province in the region. Quezon Province stretches as far as Bulacan down to Camarines Sur and the waters of Ragay Gulf and the Sibuyan Sea.
Quezon is home to some of the most beautiful and untouched beaches, including Jomalig Island, Polilio, Alabat, and Cagbalete Island — all of which are pristine white sand beaches that are arguably more beautiful than Boracay. However, you might set your expectations low in terms of accessibility because most of these beaches are about 6 to 16 hours away from Metro Manila.
Fortunately, Quezon's accessibility is beginning to improve as the SLEX Toll Road 4 (TR4) and Toll Road 5 (TR5) are set to be completed by 2024. Once done, this can shorten travel time to and from Metro Manila by 1 hour. This is a big step since driving from Metro Manila to Quezon will take about 3 to 6 hours.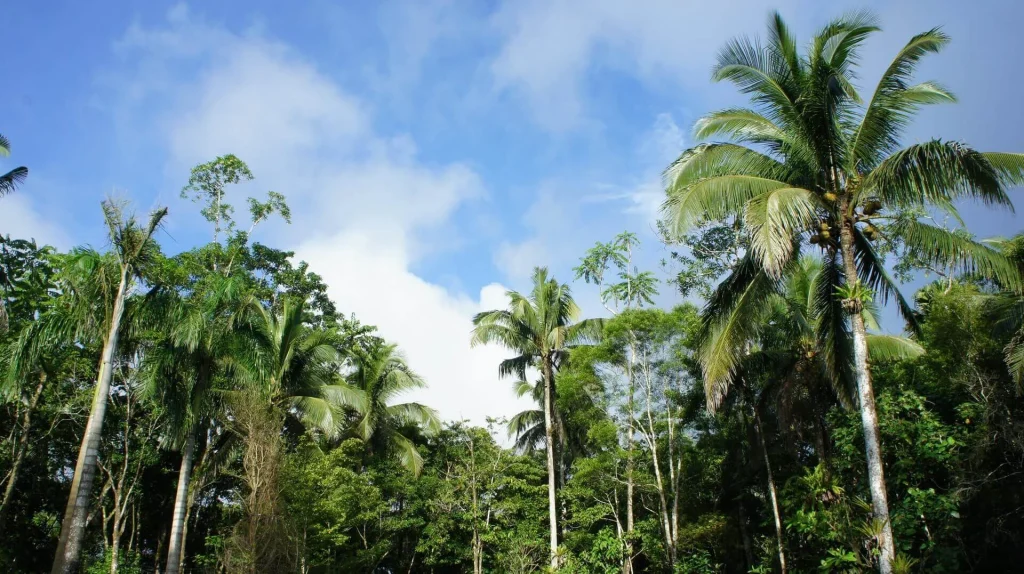 In terms of investment, the Philippines' biggest economic zone is set to be developed in Quezon. According to Business World, the Philippine Economic Zone Authority (PEZA) registered an economic zone in the province with a projected cost of 125 billion pesos.
PEZA signed the agreement with Achievement Realty Corp. (ARC) Chairman Philip M. Cea this year, which opened the path to the construction of the Quezon Techno-Industrial Special Economic Zone (QTISEZ) in Mauban, Quezon.
The QTISEZ is set to have its international seaport and airport, making Quezon province even more accessible.
Now in terms of living in this province, it can be difficult to describe because of its vastness. If you want to maintain a busier city life, you can live in Lucena City, which is the capital of the province. It houses most colleges, hospitals, and malls in the entire province. Additionally, it has a lot of subdivisions and villages that are easily accessible from the city town proper.
Overall, the whole appeal of CALABARZON is its balance between urban and provincial living. This makes it perfect for raising a family or even as an escape if you want to take a break from your bustling life in Metro Manila.
Related Blog: Why You Should Own a Home in South Luzon