Hola! Si, You may have many reasons to want to visit la España. And understandably so. Spain is known for many things and great ones at that. This culturally rich country is undoubtedly one of the best nations in the world since, on contrary of the popular phrase, Spain could be considered as a jack of all trades, a master of them all. Great food, people, art, culture, and architecture? All check! Want to venture out of your house and lot to an unforgettable adventure? The 8,124 municipalities would give you just that and even more! Love food? Every Spanish region boasts of a cuisine different from the other! Yearning for some unwinding? Spaniards won't go one day without their siestas! Ever want to experience one helluva of a party? Head to Ibiza for the world's best and biggest parties! Indeed, Spain has a lot to offer you probably want to stay there the whole year to consume all the wondrous and mind-blowing experiences you ought to enjoy.
Below Are Some Things You Ought to Know and Some Awesome Suggestions on Where to Go During Your First Trip to Spain!
They take siestas to the next level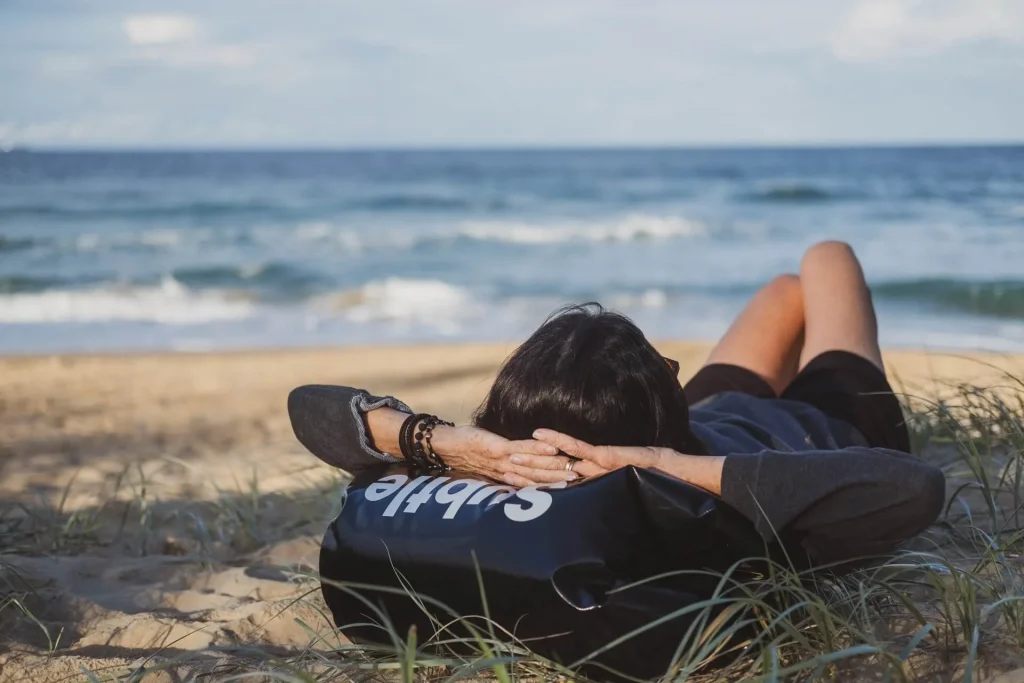 Although we sort of embody the same culture, the Spaniards beat us in terms of laidbackness. And one of the things in the Spanish culture that truly shows us how laid-back they are is their love and loyalty to siesta. Siestas are afternoon naps and everyone in Spain faithfully follows this schedule. Every afternoon, between 1 pm to 5 pm, all the shops, government offices, and local offices are shut for their lunchtime and siesta. The Spanish feel that naps are absolutely necessary and they don't miss their siestas for anything. Indeed, you can really find tranquility here in Spain since you conveniently have a daily reminder to take it easy and relax!
Dive into THE beach experience at the Mediterranean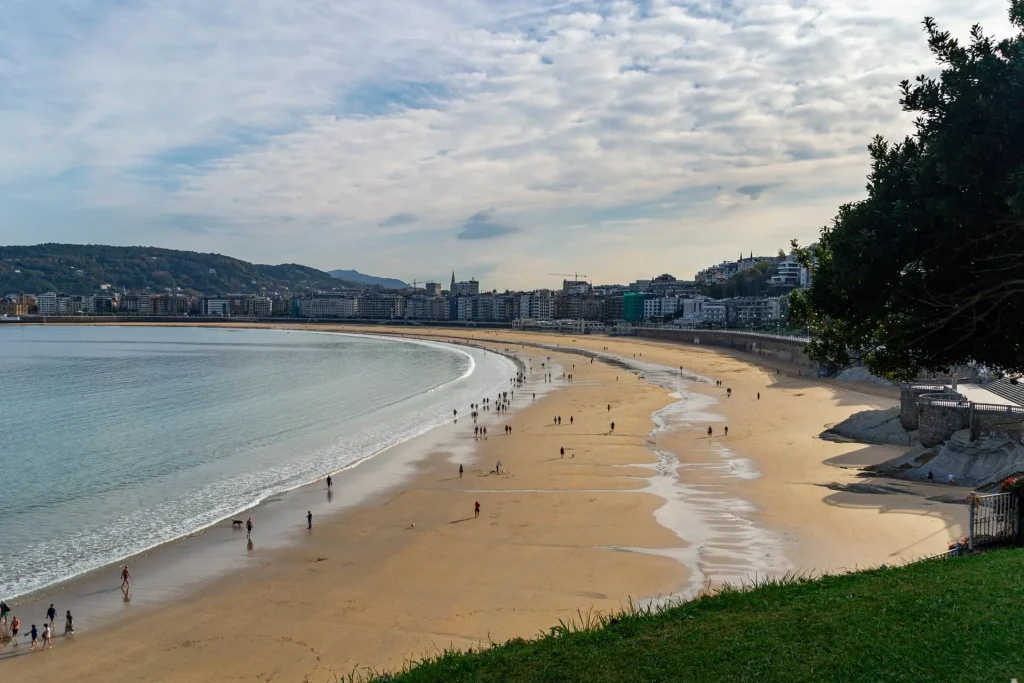 Nothing beats Philippine beaches. If ever we look for a contender to our beaches though, Spain must be on top of the list. Spain is truly blessed with the overwhelming and mindblowing Mediterranean Sea on the three sides of the country. With this natural advantage, come thousands of jaw-dropping white-sand beaches. Spain has almost 3,000 cataloged beaches, the most in all of Europe. Set foot in many of Spain's virgin beaches such as the Calaiza beach (Almuñécar), La Joya beach (Torrenueva), Punta Paloma beach (Tarifa), and of course, theLa Kontxa, the beach that is seashell-shaped!
See architecture in a new perspective at the Alhambra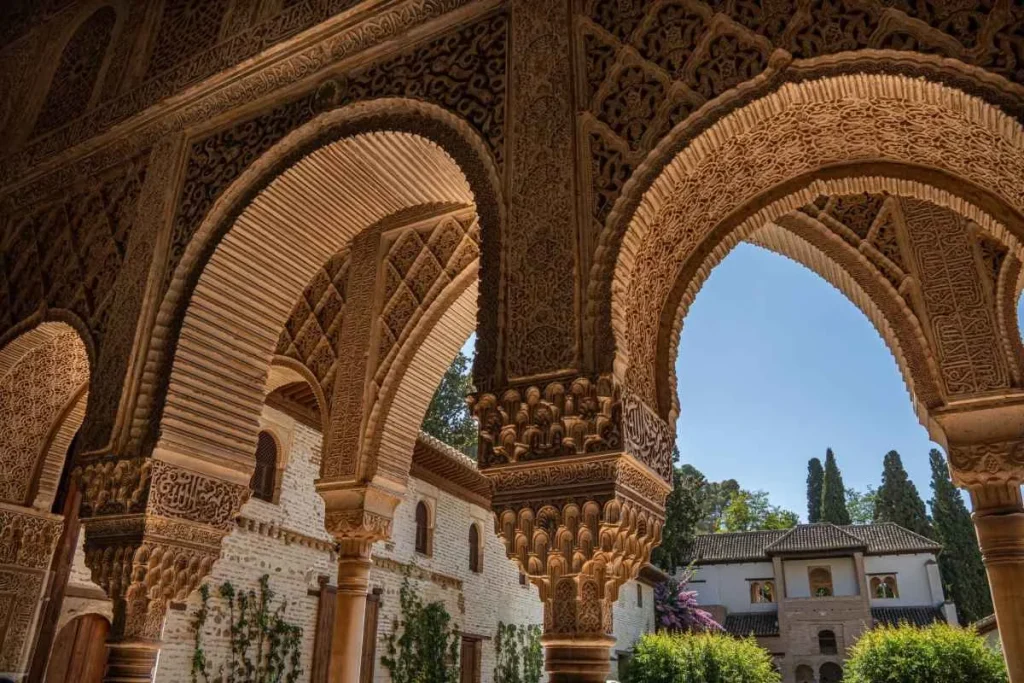 Spanish architecture needs no introduction. With its various but all distinctive styles such as Gothic and Islamic, this countries architecture may tend to be underestimated but it definitely deserves to be put on a worldwide high pedestal. World-class architecture is now on your hands for Alhambra welcomes you to marvel in its glory. An old fortress situated in the region of Granada, Andalusia, Alhambra was built by Moorish King Badis Ben Habus. Yes, it is royal property. Originally built in 889, (yes, you read that year right) Alhambra was a mere small fortress but in the year 1238, many additions were made and it was converted into a royal palace for the Naṣrid dynasty. With its multiple iconic towers, Alhambra actually embodies two of the said art styles earlier – gothic and Islamic.
Shake it up in Ibiza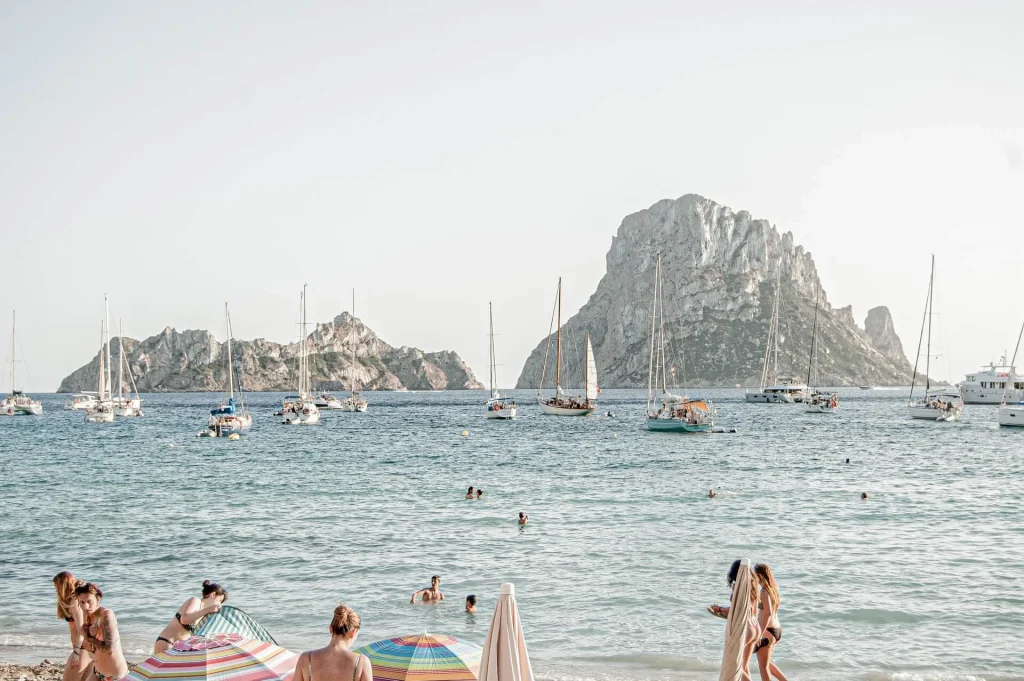 There is a saying that explains that great things come in small packages and this could absolutely apply to Ibiza, THE home for a celebration. A tiny island off the east coast of Spain, Ibiza is the party hub of not only Europe but the entire world. We have seen you and your partner rock it at your house and lot back in the Philippines. So you are in luck since, famous for its never-ending and all-night-long parties, Ibiza is the place you must go if you love to unwind to music and lose yourself in dance. Shacks on all the white-sand beaches serve world-class food and drinks that would truly leave an impression on your tongue. You will never get bored of this place since live music is played in every shack. And by live music we mean the best groovy tunes in the world since Ibiza is known to give birth to some of the best EDM musicians in the world such as Paul Oakenfold, Chicane, and Roger Shah name a few.
Douse yourselves with tomatoes at the La Tomatina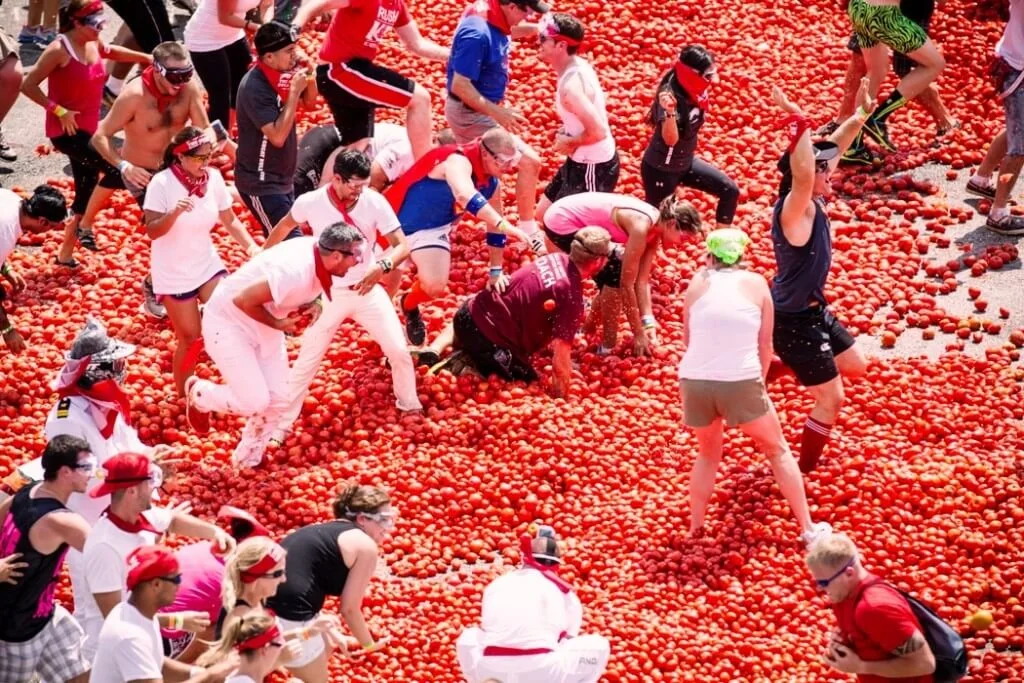 Photo from barcelona-home.com
Speaking of celebration, let us discuss a Spain festival that does not really put emphasis on dancing but instead, on food throwing. You read that right. La Tomatina is a festival that is held in the Valencian town of Buñol, in the east of Spain 30 kilometers from the Mediterranean, in which participants throw tomatoes and get involved in a tomato fight purely for entertainment purposes. And, of course, you can definitely be one of the participants in this food brawl. The tomato fight has been a strong tradition in Bunol since 1944 or 1945. One popular theory is that disgruntled townspeople attacked city councilmen with tomatoes during a town celebration. So, if ever you want to experience a food fight, make sure to attend La Tomatina!
Get heated up with the world-famous dance, Flamenco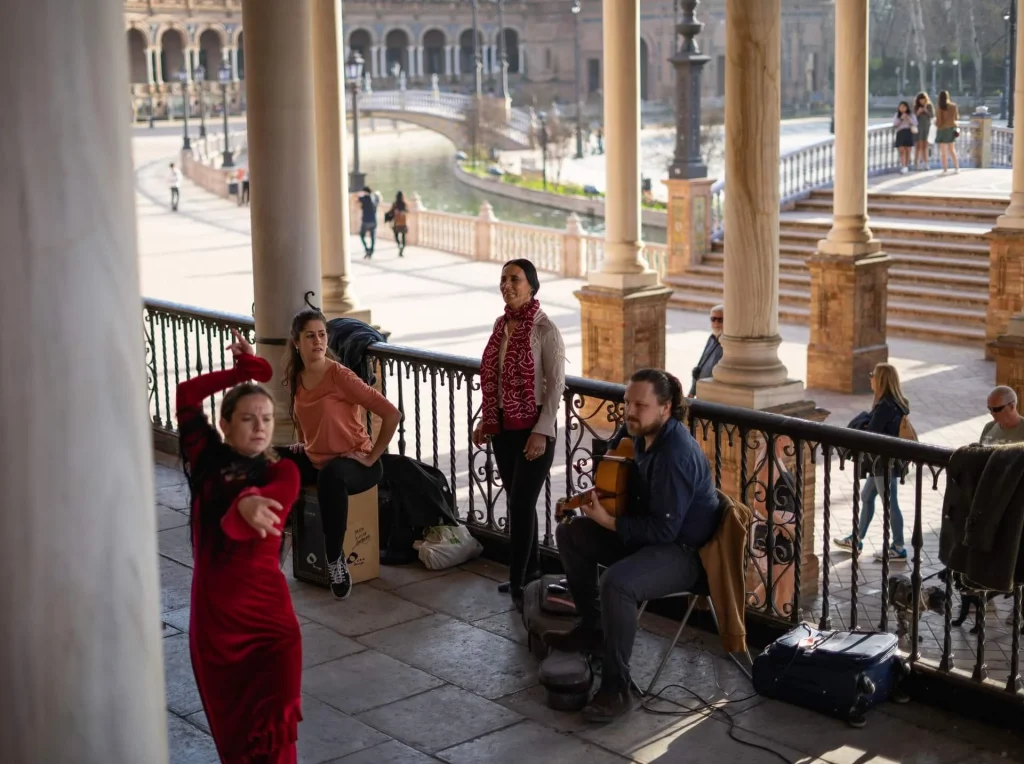 As Sheldon from the popular sitcom Big Bang Theory had said during his pursuit to arouse his partner Amy, Flamenco is the most passionate dance known to man. This baile is a highly-expressive, Spanish dance form. Usually accompanied by a singer and a guitar player, the flamenco is a solo dance characterized by hand clapping, percussive footwork, and intricate hand, arm, and body movements that would totally make your jaw drop especially when you realize the dancer is wearing heels. We also hear that there are many places where you can take Flamenco dance lessons together with other Spanish dance forms such as the Sadarna, and the Jota. Impress your kids with some groovy moves when you go back to your house and lot!
One word: Bullfighting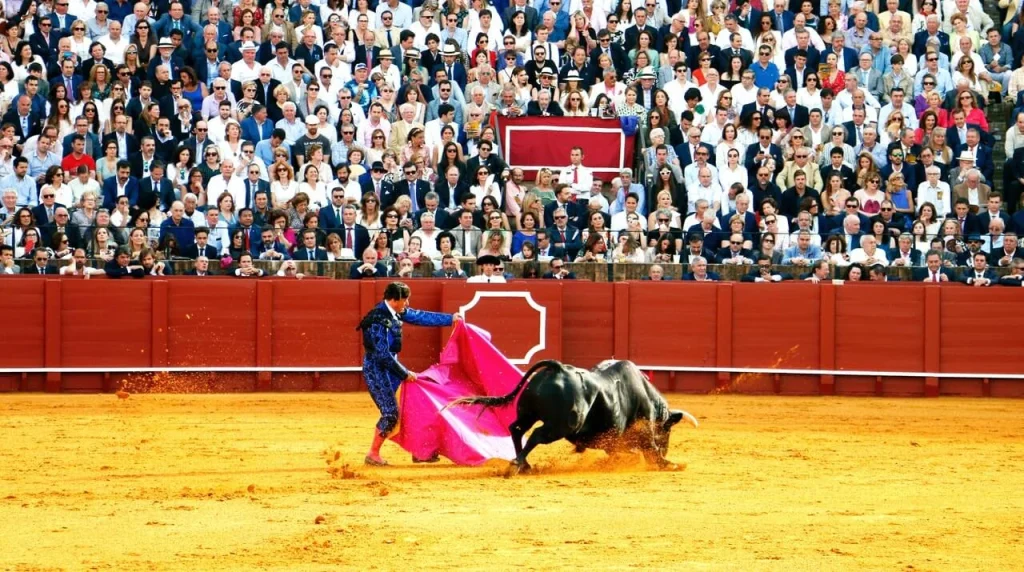 Last but definitely not the least is a sport that is very famous, or for some, infamous for in Spain – Bullfighting. Bullfighting, also known as Corrida de Toros, has been in Spanish culture since time immemorial. In the bullfight, 3 matadors fight a bull to death. If the matador manages to kill the bull in a skillful manner, then he is allowed to take the ear of the bull home as a trophy for this victory. People keep debating about bullfighting and how legal or righteous it is. See for yourself and tell us your opinion about it!
That was quite a list, don't you think? That is how broad of things Spain can offer you! From world-class beaches to their sleepy afternoons but wild party nights, Spain would give you quite an experience that would definitely leave you and your Instagram and other social media accounts a lifelong impression. Send us a postcard, will you?
Related Blog: The Best Destinations to Visit in your Next Euro Trip