During this time of the global pandemic, we have grown accustomed to spending most of our days indoors. Instead of going to the nearby park to jog with your loved ones, you and your family spend quality time together growing the most aesthetically pleasing plants in your homes and watching the latest episodes of our favorite Netflix shows. Or HBO (we know you have been digging on Euphoria as much as we have!). You guys have also learned how to cook top-tier world-class meals at your humble house and lot since you seldom go out to your favorite restaurants. The world has changed but that does not mean you cannot have fun nor you can no longer learn something new! So if you are looking for a hobby to learn this 2022, we bring you: pottery making.
We know you have been curious. And what is better than making ceramics and dishes of your own for you and your family to use at your house and lot! It is both practical and fun! Below are more solid reasons that you ought to know on why you MUST take on to this worldwide trend of making pottery.
Benefits of Joining a Pottery Workshop and Making Pottery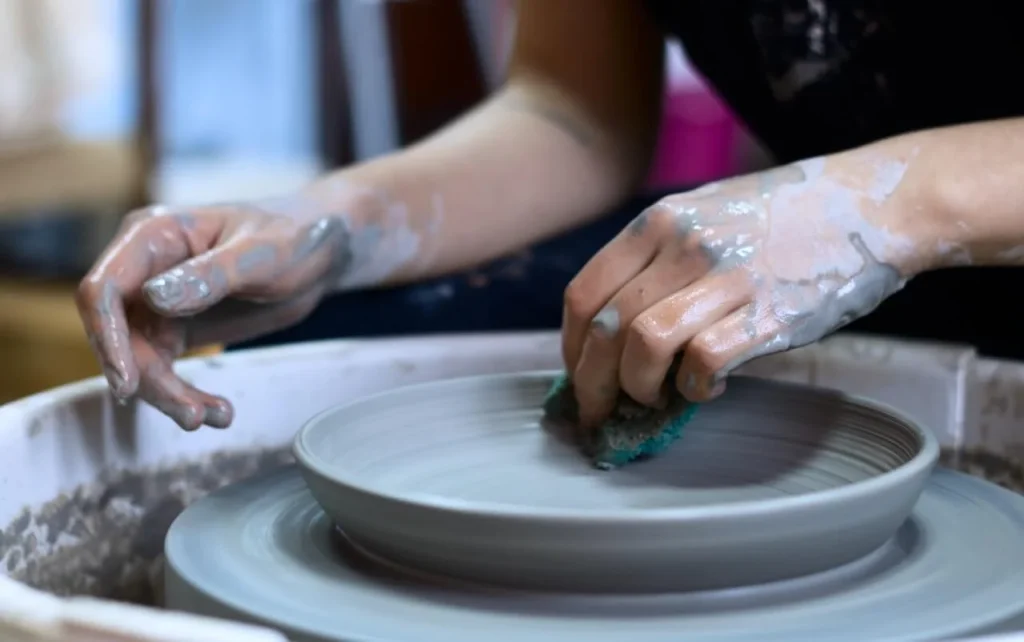 Take a break from the digital world and make a mini world of your own
Although it undoubtedly has numerous pros, too much social media is bad. Especially when you already spent the whole day staring at a screen during work. The tyranny of working and communicating digitally is one reason for the recent appetite for crafting – it is the perfect antidote to the online world. The messiness of working with wet or damp clay and the need to follow a process to achieve results forces practitioners to put their phones and tablets aside. What's more, although multi-tasking has long been seen in a positive light, now is a time when many of us yearn to slow down and focus on a single, absorbing activity. And making pottery totally imbibes this.
Pottery making is a practical form of meditation
It is also considered as a form of a meditative and therapeutic experience but only better since you actually get something tangible afterward. It interrupts your compulsive email-checking, social media checking, or did-my-favorite-Youtube-channel-posted-something kind of checking. Your mind has a single focus, so the practice can feel meditative or therapeutic. There is no way to speed up clay-drying or firing, there's no 'clay-microwave' – ceramics take as much time to make today as they did 2,000 years ago.
Slow and steady – Pottery as your favorite mindful experience
Like most hobbies, pottery gives you a set of values that will definitely benefit your life and of those around you. Pottery requires its practitioners to set aside time to follow a procedure and predetermined techniques, which in turn makes for a slow, soothing experience. "If you don't follow the process, there is the possibility of failure," a pottery coach had said. Unlike with many things, such as digital technology, you can't take a step back or undo what you've done. Pottery also makes you grounded and humble. You can never be too confident in making your peace since one wrong stroke or perhaps too fast of a stir, everything may fall apart. Making pottery will definitely be the new mind game that you would definitely enjoy doing.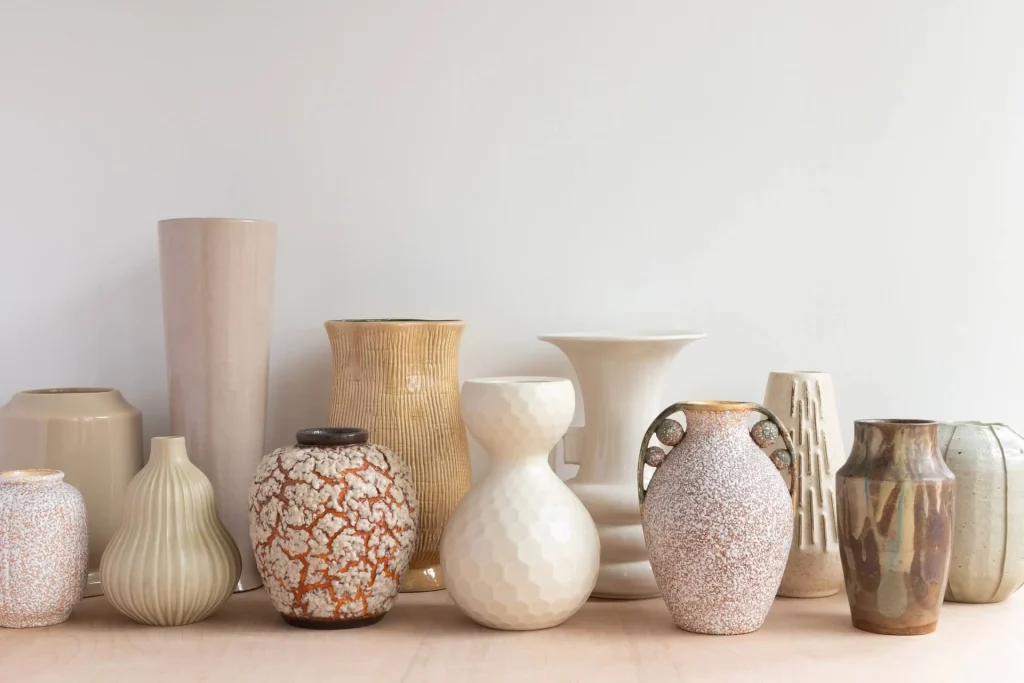 Convey your imagination and the creativity you have been yearning to let out
It all starts with mere clay. Just imagine how creative you will consider yourself to be when you make something useful and beautiful from something so simple as an adult version of Playdo. Making pottery is a perfect medium to convey one's imagination and encompasses sensual, textural, and cognitive activities.
There are no genders or ages in this hobby
In recent years, ceramics has become more gender-neutral. Women in Spain were traditionally tasked with 'domestic' skills, such as making clothes or ceramics. But the sight of men doing ceramics as a hobby on social media has helped to challenge stereotypes. Men have increasingly embraced feminism, and are experiencing creative 'feminine' hobbies, such as knitting and pottery. According to a study, most pottery makers were women in their 50s and 60s back in 2018. Now, as of 2021, 70% of those who enroll themselves in pottery classes have an equal gender balance.
Join your favorite celebrities through this profound hobby
With that being said, did you know that celebrities Brad Pitt and Leonardo DiCaprio are keen potters, while actor and director Seth Rogen have his own line of expressive pottery? We are amazed as well! There have also been numerous pottery TV shows that have taken off the charts such as The Great Pottery Throw Down which is already on its 5th season!
With all of that mentioned, you may be already very much convinced to try out pottery. But, oh where to head now? Don't sweat it! We also have provided you with a list of places in the Philippines where you can enroll yourselves to learn how to make pottery.
Three Pottery-Making Classes in the Philippines You Can Check Out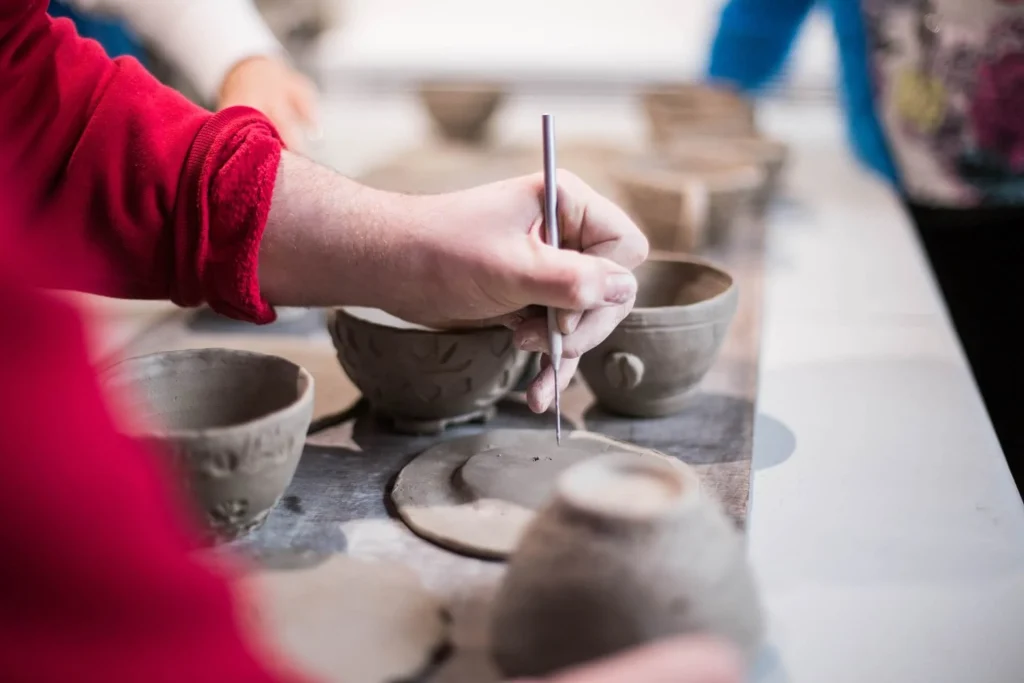 No need to move an inch at Hey Kessy Pottery!
Thanks to Hey Kessy Pottery, you and your kids, can try your hands at pottery — and from your house and lot, too! Due to the ongoing pandemic, both their adults' and kids' workshops take place exclusively online.
So, how do their online pottery classes work? All you need to do is watch out for their latest schedules and sign up and pay for your slot. Clay kits will then be sent out to participants in time for you to be able to use them during the online session. After the class, participants must send their pieces back to Hey Kessy for firing and glazing (basically, to have them colored and made food-safe)!
All good things to say at Wabi-Sabi
Filipino celebrities such as Kathryn Bernardo and Lauren Reid have also visited Wasi Sabi, located in San Juan, Metro Manila.
Wabi-Sabi PH offers crash-course and full-course workshops where you can learn the traditional and refined craft of using the pottery wheel. They will provide all the materials you need, so you are free to make any beginner-friendly ceramicware within the three-hour period.
Make a beautiful mess at Mess We Made
Let your creativity shine by making colorful plates and bowls at Mess We Made Manila, which is located in Southbank Café & Lounge in Westgate Alabang. In the two-hour class, you can learn the step-by-step process of making ceramicware that even beginners can easily make! However, you can only claim your finished builds after 3 to 4 weeks, as they will go through the process of glazing and firing them in a kiln.
We cannot wait to hear about your pottery-making experience! Send us a plate or mug, will you?
Related Blog: Artistic Hobbies you Can Enroll In