It is that time of the year again – February – when the season of love is nigh and the tensions of love and passion crackle the air like the aura of fresh dew in springtime. Certainly, everyone has been looking forward to this annual tradition of romance. After all, the season of love should be special, akin to how you would treat your anniversary as a couple.
Treat your date in an incredible way, one that would create even more beautiful memories that would last for a lifetime. Taguig City is one of the perfect places to create memorable experiences with your romantic partner and the city has seen its fair share of developments that encapsulates a global lifestyle. The city is absolutely amazing to live in, especially for those who decide to invest in a condo for sale in Taguig that would take advantage of the convenience of world-class weekend relaxation.
In this article, we have curated some of the best places to hold your special Valentine's date, which are perfect for celebrating the wonderful essence of love.
Take Your Special Someone to These Romantic Spots in Taguig
Las Flores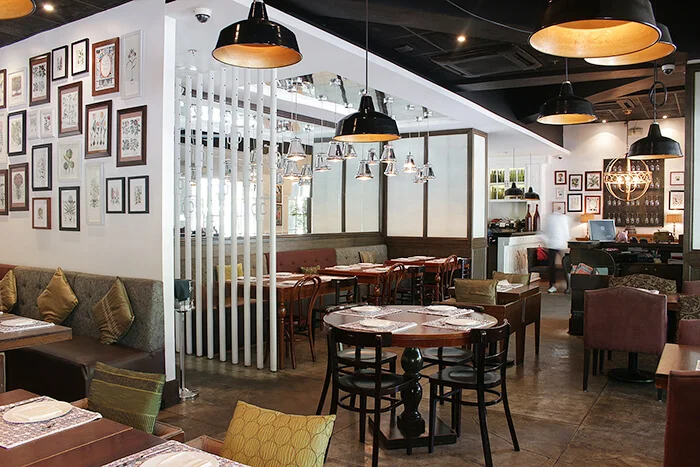 Photo from primer.com.ph
Why not start your romantic date with this specific restaurant, located in the heart of BGC. Las Flores is a Spanish-themed restaurant that is perfect for your ideal intimate dining within a global city. Their various cuisine options are deliciously good for that distinct Spanish flair that you would be delighted to taste. From their paellas, salmons, and steaks and even their excellent selection of cocktails, this restaurant perfectly complements the season of love, the city it is in, and the overall lifestyle that modern lovers everywhere crave.
Bonifacio High Street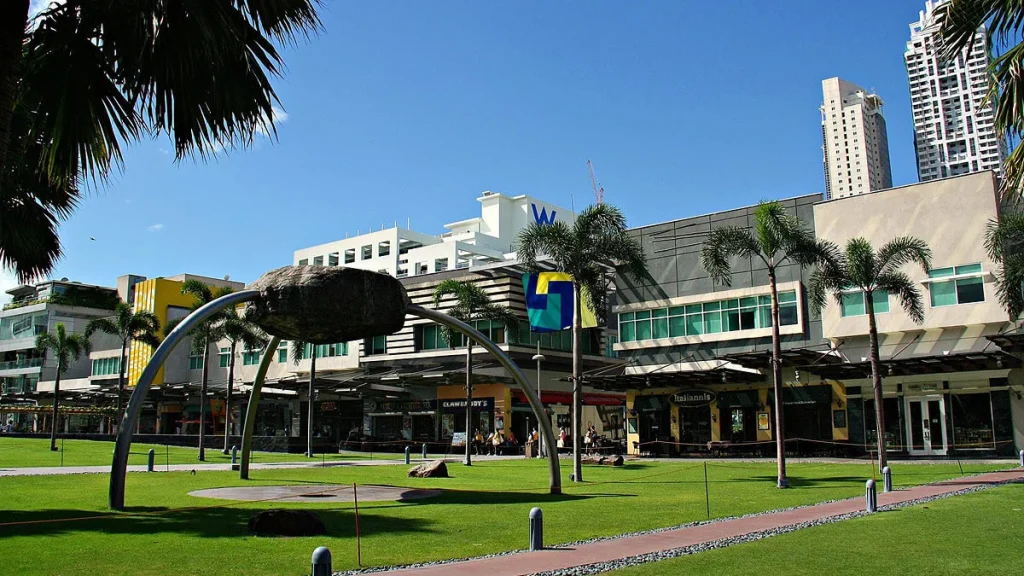 Photo from spot.ph
Shopping for Valentine's gift is also a great idea, especially in a place where the top brands of designers and manufacturers all converge into one distinct location. Bonifacio High Street is a retail shopping mall that utilizes both indoors and outdoors, as its distinct feature for its leisure-seeking customers.
Besides the numerous high-end retail shops, there is a slew of amazing restaurants that offer intimate fine dining to alfresco set-ups for you and your loved ones to enjoy the delicious cuisines from all around the world. Bonifacio High Street truly brings a world-class lifestyle to the city of Taguig and will definitely upgrade your love life to the next level.
There are also a lot of food choices here from Japanese restaurants to other cuisine.
Venice Grand Canal Mall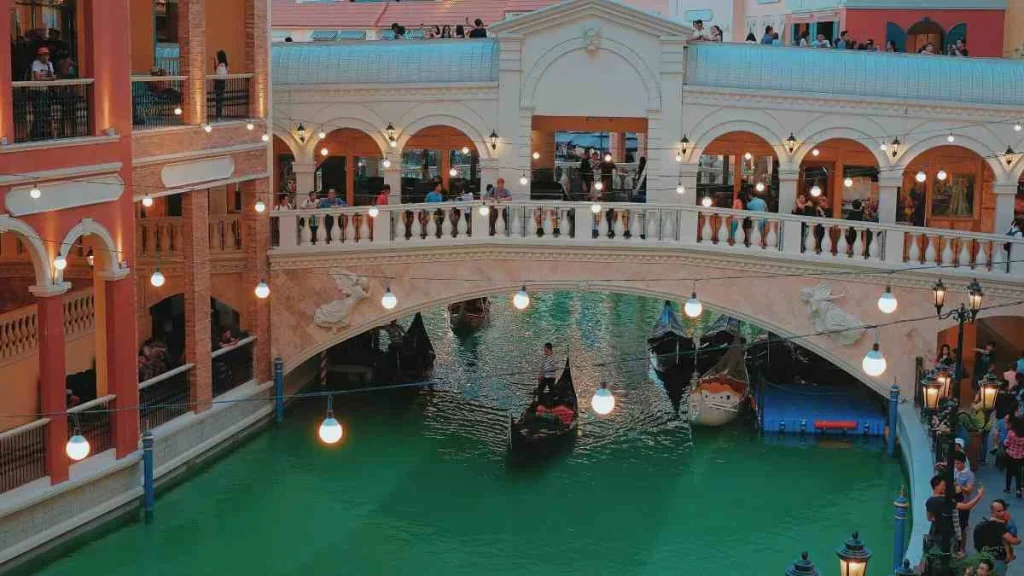 Photo from nognoginthecity.com
Now, this mall truly creates the essence of romance more than ever before. From the name itself, Venice, this mall recreates the design and aura of that city in the country of Italy.
It is dubbed as one of the "most romantic malls" in the Philippines and lives up to its Italian roots throughout the restaurants, bars, and retail shops in its core. Its overall mall ambiance is perfect for a romantic date night with your loved ones. There are plenty of local and international dining restaurants that suit the romantic evening and couples are treated to an incredible view of the night sky of Taguig. Plus, the al-fresco dining truly harkens to the culture that is precedent in Italy.
Additionally, the gondola ride, which is the iconic activity of the direct inspiration of the mall, is available for an intimate scenic ride to top off the fantastic night of romance. Everything is replicated closely to one of the iconic tourist spots in Europe is truly like, from the Rome-based buildings, St. Mark's Campanile, the water canal, the Rialto Bridge (which leads into a fancy bar), and the Ponte de Amore bridge, where it is filled with love locks, one of the traditions of couples to symbolize their everlasting love.
There is so much to do in this fine mall and could be your night romantic spot for the foreseeable future.
The Mind Museum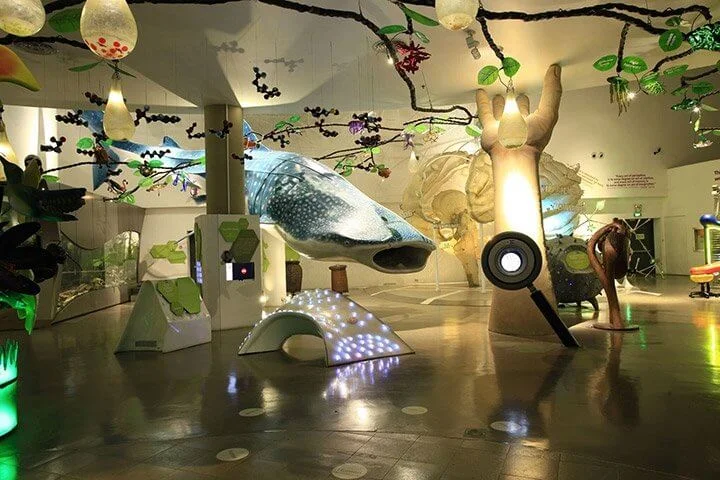 Photo from themindmuseum.org
Museum dates are definitely one of the go-to romantic things you can spend with your partners. Appreciating the fine works of artists to convey various emotions, period pieces, and the abstract and discussing the open-ended meanings of it all is amazing in enhancing the relationship and getting to know each other deeper.
The Mind Museum is a different museum altogether. Instead of the usual renaissance paintings and historical vibes, this museum puts fun and science into one neat activity-filled place! This museum is one of the first establishments during the inception of Bonifacio Global City all those years ago. Even up to today, this fine establishment still garners a lot of patrons of all ages to experience an incredible amount of fun in this interactive museum. It is one of the first-ever T-Rex displays in the Philippines and creates a fun atmosphere for science and learning about the Solar System and the various groups of science will create a unique kind of romantic tripping around Bonifacio Global City.
Vista Cinemas – in Vista Mall Taguig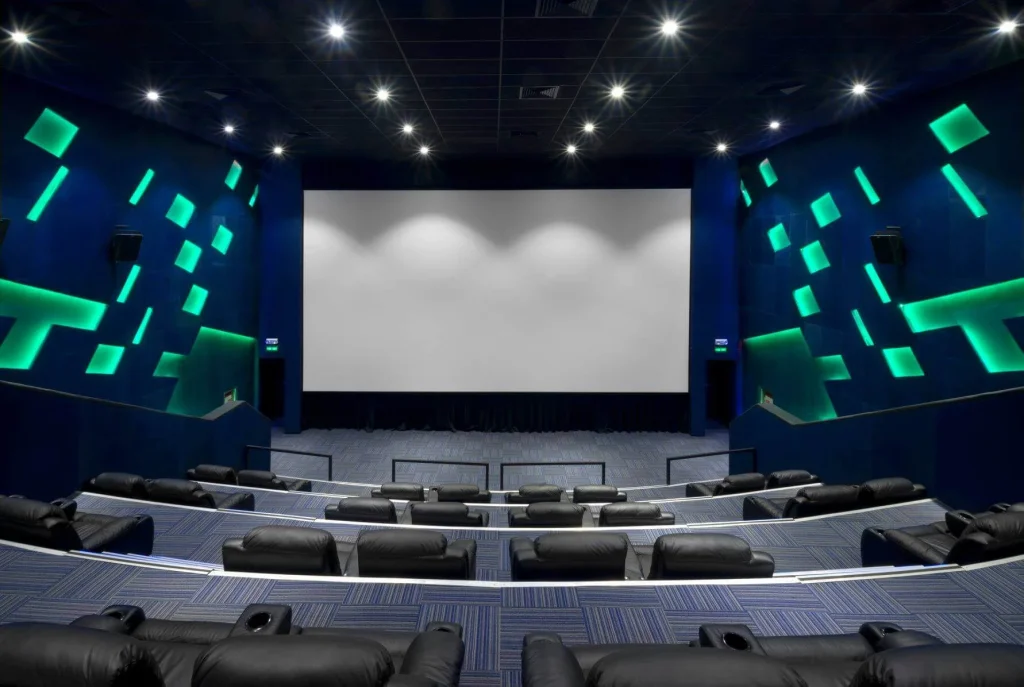 Photo from facebook.com/VistaMallTaguigOfficial
Nothing beats the classic location of cinemas. A new movie, whether it may be a blockbuster hit or an indie film, the movies are always a great bonding time with your loved ones and this activity is even more special this romantic season.
Vista Cinemas is one of the best theatrical experiences in the Philippines and their branch is also located in Vista Mall Taguig, one of the premier malls in Taguig. The area itself is entirely unique on its own, as the establishment is in a community-based area, one that is closer to the residential side of Taguig. This is perfect as a spontaneous movie date is conveniently a few steps away from your home and to one of the upcoming condominium developments of Crown Asia, The Courtyard COHO.
The Courtyard – Condo in Taguig by Crown Asia Properties
The Courtyard by Crown Asia Properties is your next premium real estate investment that will provide you with a global lifestyle at your doorstep. The Courtyard is a pre-selling condo in Taguig that offers an extraordinary upscale development and takes advantage of the rental opportunities within the urban city. The condo development provides residents the absolute convenience of living near Bonifacio Global City and other first-rate key establishments, a retail commercial strip on the ground floor, and the accessibility of multiple road infrastructures for faster travel times.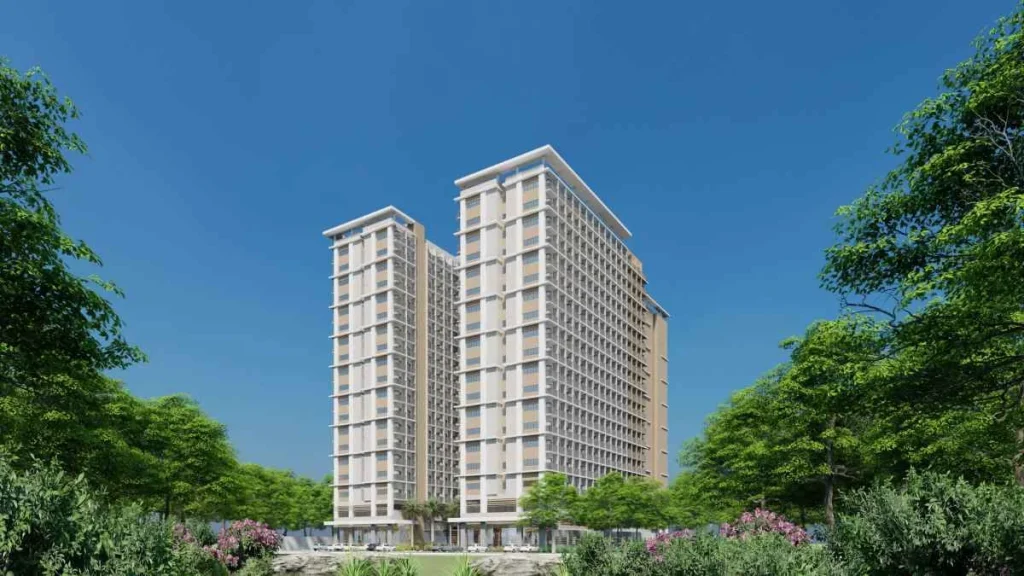 After a long day at work, The Courtyard greets you with its resort-inspired amenities and an open green space pavilion that harkens the feeling of an everyday vacation. The posh amenities put future residents' wellness first and create a serene atmosphere just a few steps away from your home. An active lifestyle is capable within this high-rise community and investors are attracted to this condo development's live-work-and-play atmosphere. Residents are comfy with The Courtyard's compact and modern Studio Units that give you a spectacular view of the Bonifacio Global City skyline.
Everything is at an arm's stretch, as the property is located along Pedro Cayetano Boulevard, strategically near the C-5 Road that gives residents a 15-minute drive to BGC and other places in Metro Manila. Transportation hubs, medical facilities, and lifestyle centers, such as Vista Mall Taguig, are within your reach.
This is the perfect time to invest in a property like The Courtyard by Crown Asia Properties, as the capital value appreciation of the property is growing. Due to the various infrastructure developments within the area, such as the C-5 Southlink, the future Metro Manila Subway and South East Metro Manila Expressway, and the recently opened BGC-Ortigas Link Bridge. It is no wonder that the property is well-poised to appreciate in value over the next few years. The area's continuous developments further add benefits to the pre-selling development for seamless and accessible driving, higher rental yields, and the news of the Philippine economy opening up again due to more vaccinations and eased restrictions.
The Courtyard is the best condo for sale in Taguig, one that enables its investors a progressive and investment-worthy condo living – providing you an exclusive, vertical village community that is designed with finesse and elegance. Upon investing in this pre-selling condo development, you will truly achieve a global lifestyle and access to the romantic spots of Taguig at a moment's notice.
Related Blog: Your Guide in Spending a Weekend in Taguig City