Cooking has been a part of everyone's life. For some, a kitchen is just a place where they cook food, while for some who have developed a love for cooking, it becomes a happy place. That is why some people go to the extent where a big space of their lot for sale is allotted for just an indoor kitchen because who doesn't want a spacious kitchen, right?
As you attempt to improve your lifestyle by cooking dishes with health benefits, home improvements are also necessary to enhance the appearance of your living space. You can start your house renovation from your living room, changing some decorations and furniture up to your kitchen. The kitchen of some lots for sale is undeniably small compared to others that have enough space. That is the reason why some people are now finding a way to extend their kitchen area without it occupying a lot of space in the house.
And have you ever heard of an outdoor kitchen? It's not that it's something new, in fact, some other households have their own outdoor kitchen already. But it is basically a kitchen placed just outside of your home space which is usually stationed in the backyard space of a lot for sale.
Building an outdoor kitchen space will surely consume some of your money and time, considering that you will be needing to make a whole new kitchen outside of your home. Will it be a worthwhile investment? Well, to answer that, it will surely be worth your time, effort, and money. Listed below are the reasons why you should have an outdoor kitchen in your backyard now!
Extend Home and Kitchen Space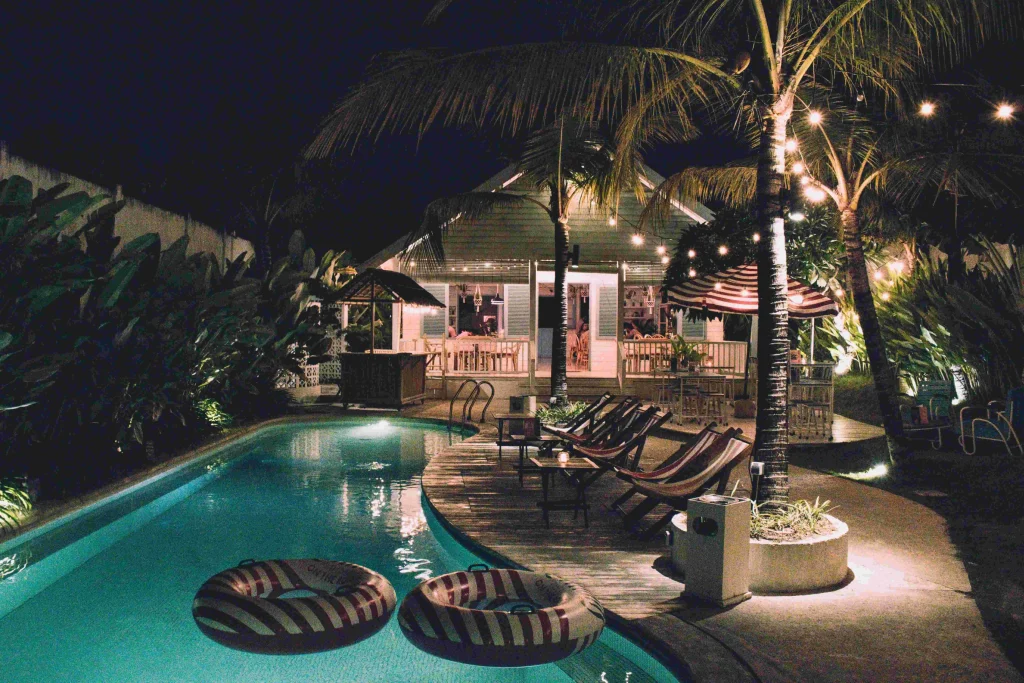 Although some lots for sale have enough space, sometimes it can still look cramped and one solution that you can do is to transfer your kitchen outdoors. Doing so improves and extends your home living space and the space that you can allot for your kitchen. After moving your kitchen outside, you will have a spacious indoor that you can transform into a functional space by extending your living room or by making it a family room or game room where everyone can gather and play around. On the other hand, having an outdoor kitchen allows you to maximize your outdoor space which gives you a much more spacious kitchen. If before, you only have tables and chairs, a refrigerator, a sink, and a gas stove in your kitchen, now with a bigger room and prep area, you can add a pizza oven, a grill station, a bar island, a mini fridge beside the side table, and other equipment or furniture that you may find useful.
Value Added to Your Home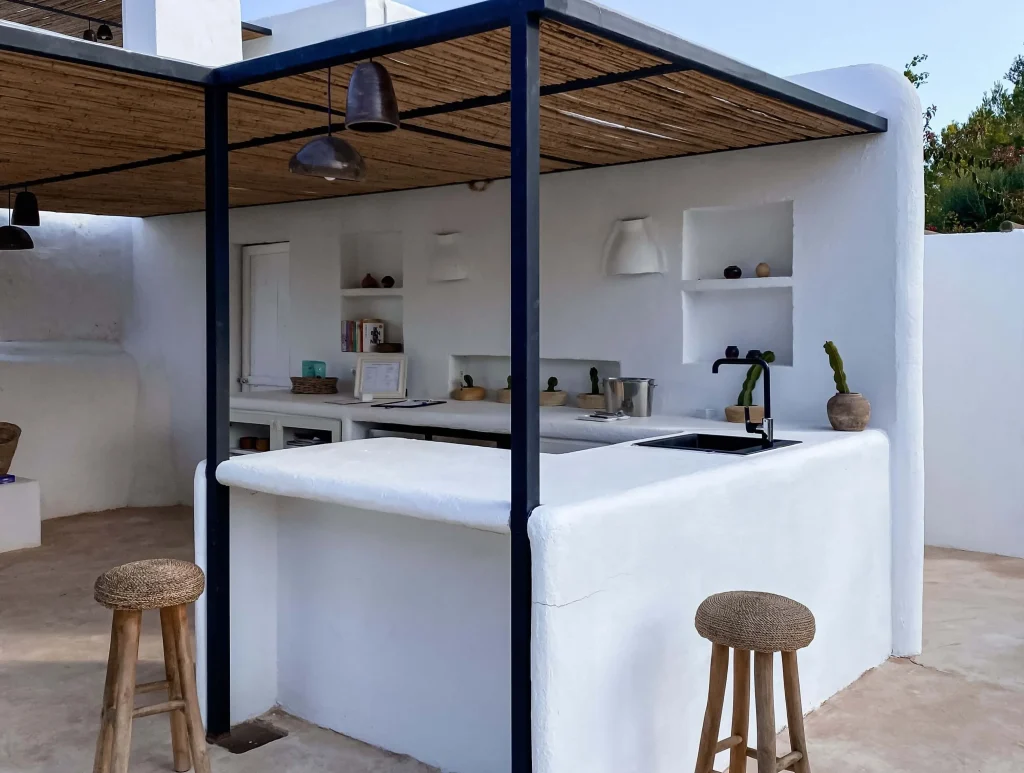 Having an outdoor kitchen doesn't just only improve the visual appeal of your home but also adds value to it. If you are planning to put your lot up for sale, having an outdoor kitchen made with high-end appliances helps on improving the value of your house. Do not fret, even though kitchen improvements cost a lot, you can receive a 100% to 200% return on investment.
Reduced Utility Bills
Maximizing your outdoor space for outdoor cooking and dining help reduce utility bills. Cooking inside adds up to the heat of your home, so setting up an outdoor dining area is certainly a good idea. Your home appliance like an electric fan or air conditioner will thank you for it. And since you will be having an outdoor dining space, you won't be using such appliances or even an exhaust fan which will lessen your energy usage.
A Great Bonding Spot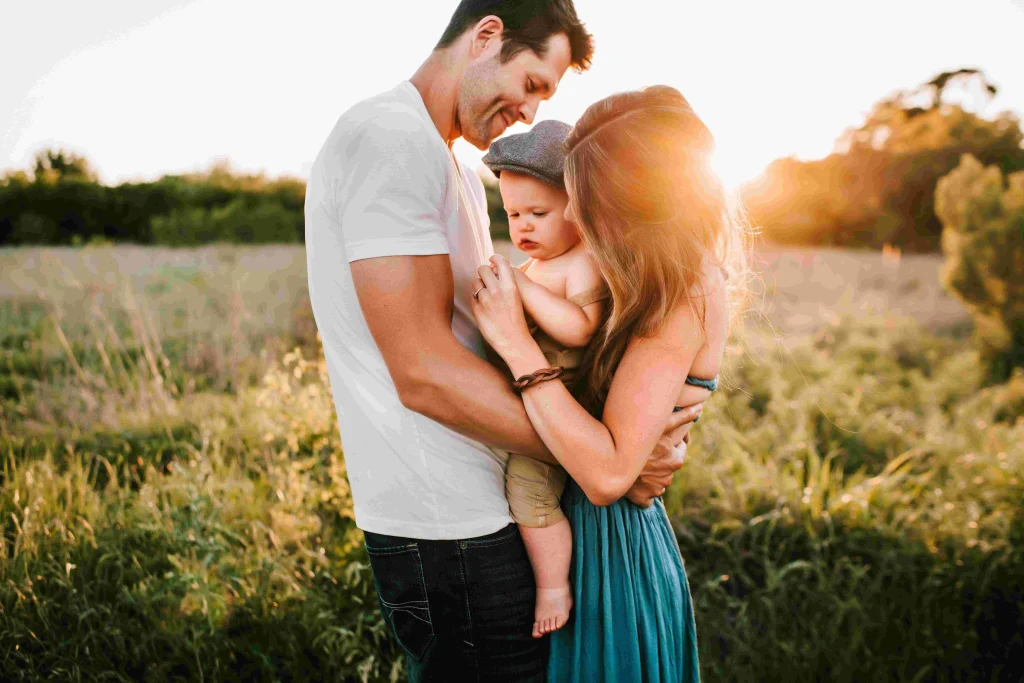 Having an outdoor kitchen can be a great bonding spot for family and friends. It is the perfect area for gatherings, small family talks, and for playing games or movie marathons while sharing a meal together. It just doesn't make their tummies full but also their hearts because through dining outside, they are able to forge a strong bond.
Attracts Potential Buyers
Outdoor kitchens are currently gaining attention, attracting potential home buyers. Since most houses are beginning to be identical, some people are on the lookout for something unique yet functional space in their future homes. Having an outdoor kitchen differentiates your house from other houses with traditional structures and designs.
Now that you are quite aware of some benefits that outdoor kitchens give, here are some ideas and design inspirations that you can choose from.
Make Use of the Outdoor Space for Your Cozy Kitchen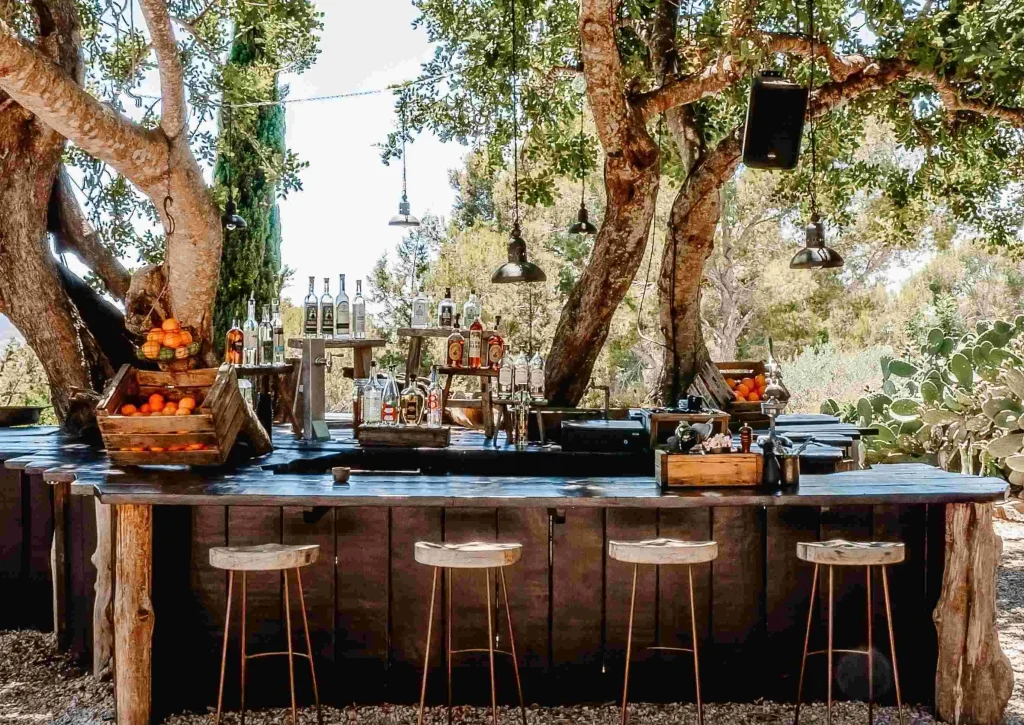 With a modern wood accent design, a cozy patio kitchen is a perfect kitchen for your spacious backyard. Its focal point focused on the wood accents and yellow hanging bulbs lighting up the whole outdoor space. You can put a barbecue grill station on the side and an outdoor bar island on the other one to spice up family gatherings.
Repurposed Kitchen
If you still don't have enough budget for a grand outdoor kitchen, you can definitely repurpose one! To lessen the expenses, upcycle materials like wood, containers, and other functional things that can be reused for your new kitchen. This doesn't just save you money but also allows you to help reduce waste for instead of throwing something away, you find another method to reuse it.
Pavilion
Build your own outdoor kitchen pavilion. It can be used not just for cooking but it can also function as another family space in your home. You can put a long table and chairs that can accommodate quite a number of people and celebrate events such as birthdays, anniversaries, and parties with family and friends. If you are feeling quite extra, you can also add a fire pit that can help ease the cold breeze while dining outdoors.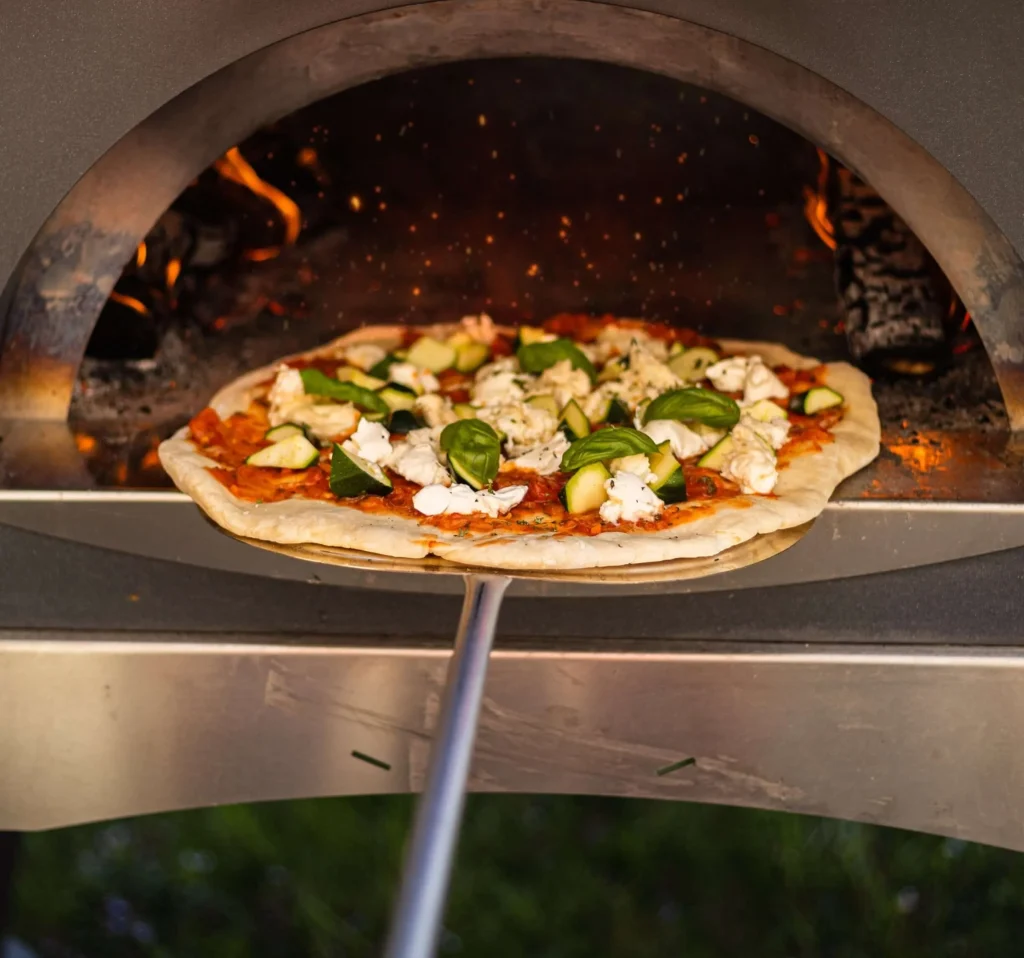 In addition, having a kitchen in an outdoor space is the perfect place to have family gatherings. There are those who set up their pizza oven in their outdoor kitchen, along with their stainless steel grill and other stainless steel appliances.
If you are looking for more outdoor kitchen ideas and design inspiration, you can always surf the internet. You can also have your outdoor kitchen designed by professionals, but you can definitely incorporate your own ideas and design your own kitchen space. At the end of the day, it will be your kitchen. You don't need a big room, just enough functional space would do. 
Related Blog: 10 Ways to Keep Your Kitchen Organized and in Order