The place where everyone communes in a ritual called cooking: is the kitchen. In all of human history, there has always been a certain place where people would prepare their meals before serving them to the family, so think of this. After a tiring day at work or school, you'd probably head to your cook space at your condo in Las Pinas to eat or prepare a meal for the family, but then you're greeted by food items scattered all around, unorganized in a complete mess, making it time-consuming just to find the ingredients you need. No one sane would want to have to search their way through cabinet doors like they're in search of lost treasure when they're simply hungry and looking for a bite.
Now, there is a multitude of ways to improve your kitchen, to do kitchen renovations for the sake of making meals easy access for every member of the family. But to save time, you must first spend it by having a major overhaul of the entire room.
Home Improvements Kitchen Space
To start off the renovation of your kitchen space, finding a professional interior designer would probably help in making the entire process a whole lot easier. But it's also possible to do it yourself by first knowing where to start.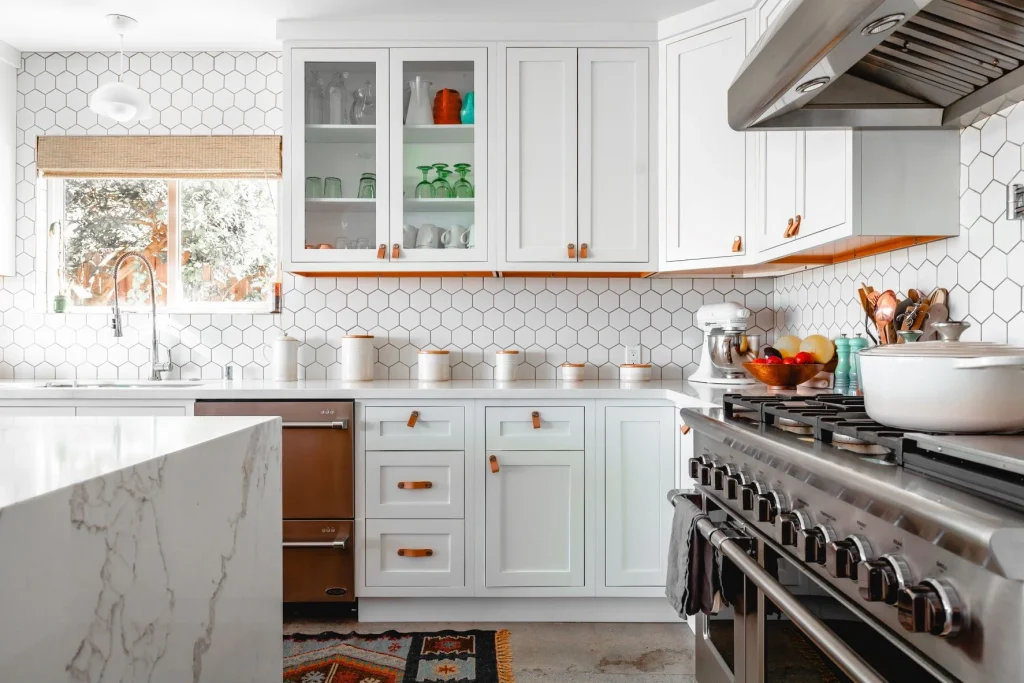 Perhaps the entirety of the kitchen looks bland and if so, painting the walls with a fresh coat of whatever paint color you decide to go for would instantly make the space look like an entirely different kitchen. Following this, working on the other aspects that affect visual interest and style may also help in modifying the kitchen accordingly.
Afterward, old and dated things and appliances must now be replaced by new ones, in the form of new doors, a new sink, and all other things that can contribute to kitchen improvement. Just make sure the quality of what you purchase is up to par with the usage it'll go through, may it be by yourself, by family members, or by friends. An example would be choosing practical and efficient stainless steel for items that may become subject to rust and stain.
Transform the Room with Crown Molding
Now when you're trying to achieve a complete kitchen remodel, changing the form of the space is a valid and appropriate solution, almost like a panacea to the woes of beautifying the cooking space. One can do such a transformation by applying the crown molding on the edges of the room essentially connecting the ceiling to the walls, making the transition seamless and simply gorgeous.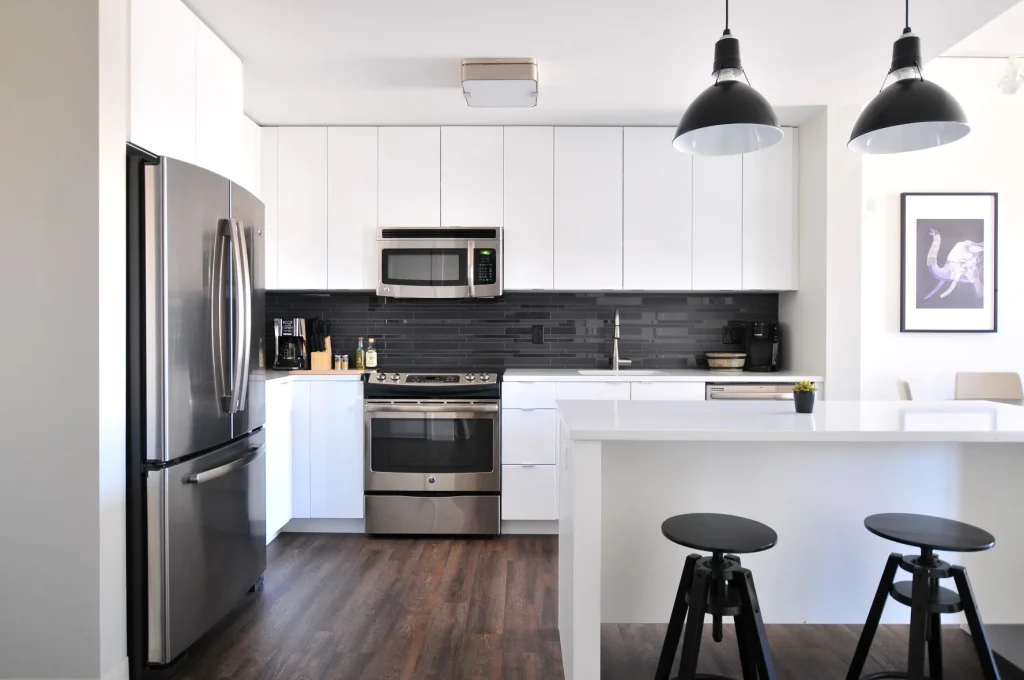 So rest assured crown molding is here to stay. You can apply it to your condo in Las Pinas and it will probably never go out of style as it is simply one of the easiest ways to uplift the beauty of a kitchen space.
Beautify and Maximize your Storage Space
The storage space of your kitchen is the crucial point of the entire room. As these kitchen cabinets, containers, and other storage store the food you'll soon be munching down on, beautifying and maximizing it will go a long way in the process of making your kitchen remodel reach its full potential, while also having an ergonomic kitchen design.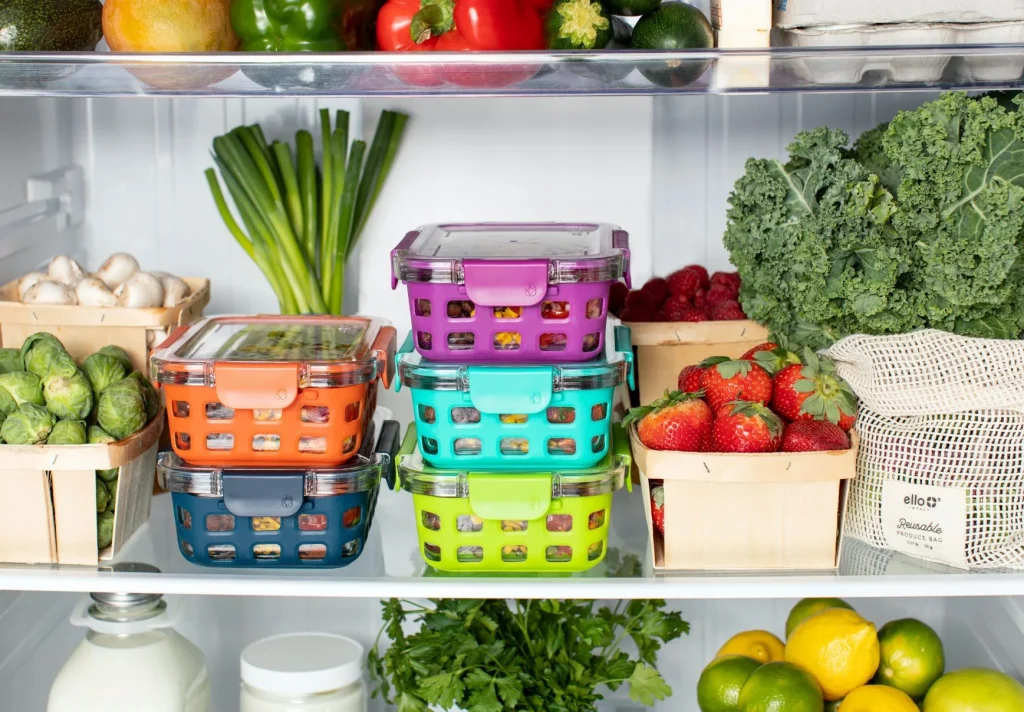 With your cabinetry being the inventory of the entire household's food stock, ensuring that these perishable goods are stored safely and sanitarily, in the proper conditions and temperature, would greatly improve the experience of preparing a meal up to actually eating it.
Improve the Atmosphere with a Tile Backsplash
A tile backsplash can do wonders for the kitchen, even more at the spot where the sink meets the wall. As you create a backsplash on the wall in relation to the entire kitchen, you'd notice immediately how much the space has changed.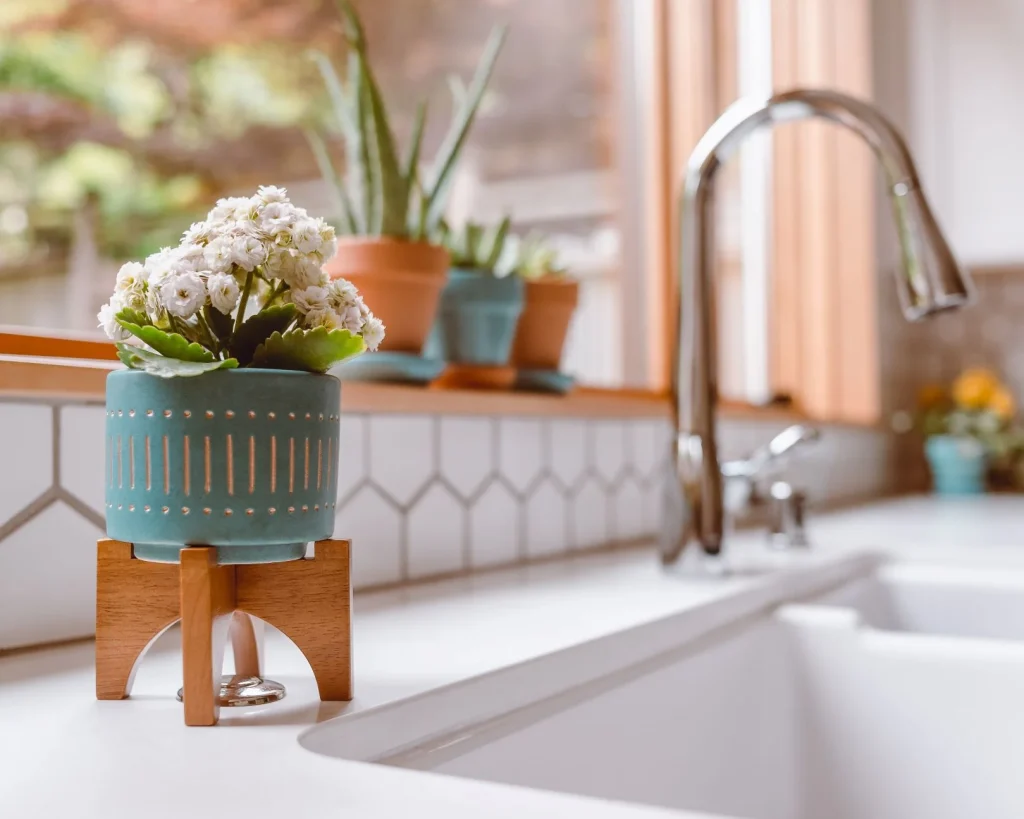 Most people would think a kitchen backsplash is unnecessary, but the moment you create it, the style of the entire room becomes accented by the tile on the wall. Additionally, water from the sink would be blocked from hitting the walls as the tile of the backsplash now serves as a barrier to protect it from deterioration.
Build and Put up Upper Cabinets
Having built-in furniture like upper cabinets provides that sense of space that everything within it would stay there, making it so the kitchen is identified as a separate spot from the rest of the space in your condo in Las Pinas. Once the kitchen cabinets are put up, there would obviously already be additional storage space, but apart from that, the entirety of the kitchen setup becomes maximized, leaving no spot unused for specific and necessary purposes.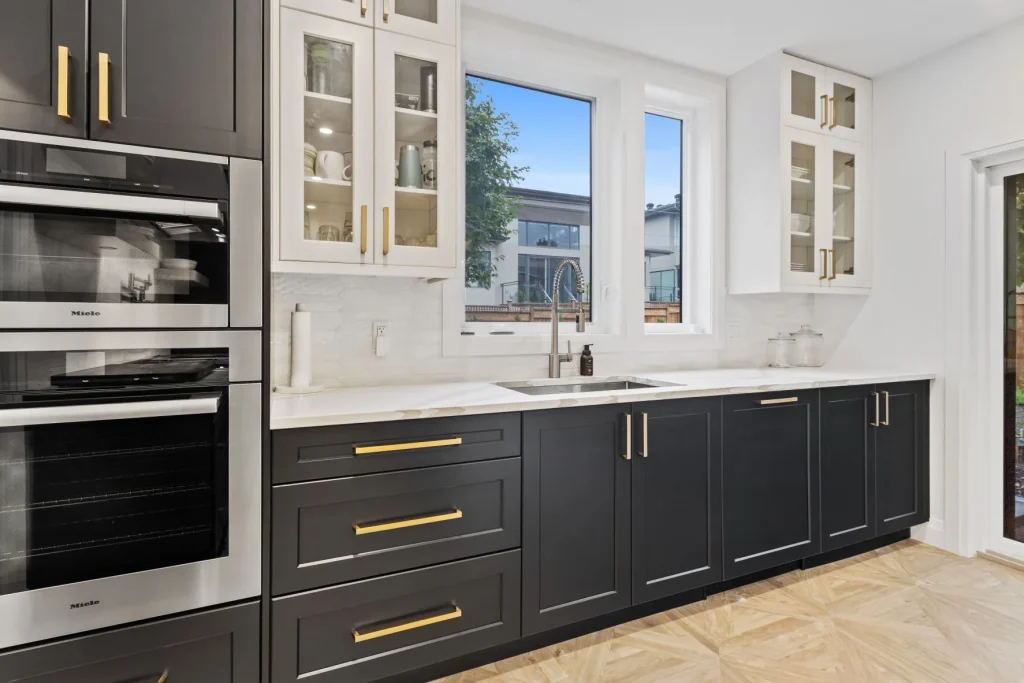 And in fact, kitchen cabinets are not limited to simply a cabinet opening to reveal an empty spot to fill. There exist custom cabinets that hide certain appliances that, if they were out in the open, would distract and add to the messiness of a kitchen. Examples of these are appliances like a hidden trash can or perhaps other necessary appliances.
With kitchen cabinets, having dark cabinets along with light ones may also be a good way to properly identify what goes where and why it goes there, establishing associations with the color of the cabinet doors and those of already existing cabinets, hence making it less difficult to navigate your kitchen cabinets.
Make Your Kitchen Countertop and Island a Paradise
Lastly, turn your kitchen countertops and your kitchen island into a paradise by switching to stainless steel countertops, stone counters, laminate countertops, or possibly even granite. Adding all other necessary things like kitchen utensils and a basket for fresh fruits would make the kitchen work for your convenience.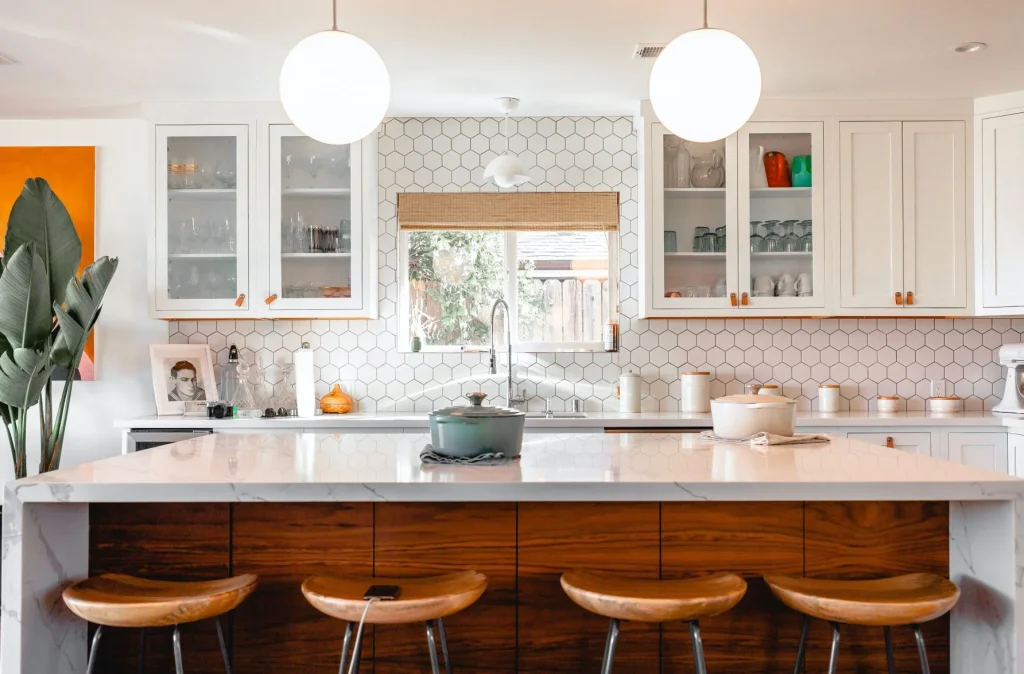 Apart from this having installed task lighting would make the atmosphere of the room even better, adding to the beauty of the renovation that has transformed your kitchen remodel into a satisfying and fulfilling experience. This lighting would drastically change how the entirety of the space is lit as it places a certain emphasis on the spots you've placed it to shed light on.
And all of these are simply ways to improve your kitchen. In the end, the kitchen is yours to decide and it will always be better to first start with what works.
Related Blog: A Guide to Planning a Kitchen