Cavite is a place with rich classical history; teeming with many destinations known only to those who dare to get out of their comfort zones in the Metro and explore the wonders hidden in the South. People who live within subdivisions in Cavite have access to these hidden gems right at the tip of their hands. With tourist spots ranging from historical attractions to beautiful museum houses, what's not to like about Cavite?
Tourist Spots in Cavite Province
For those needing a quick weekend getaway, this list includes some of the province's hidden gems just waiting to be included in your Cavite itinerary. But with how attractive these tourist spots can get, it may just be worth looking into investing in a house found within subdivisions in Cavite, as compared to other nearby provinces.
Patungan Beach Cove
Nestled in the municipality of Maragondon, Patungan Beach Cove is a two-hour drive away from Metro Manila. It is a scenic beach with blue waters and light brown sand, surrounded by sprawling mountains and impressive rock formations.
Shedding light on a bit of history about the place, Patungan was once an isolated barangay, home to families of fishermen hence its alternate name Patungan Fishing Village. Later on, with the completion of the Nasugbu Ternate Highway and Kaybiang Tunnel, locals would finally gain access to the province while outsiders would finally get the chance to visit the place without needing to go by boat or foot.
Not a lot of people know about this beach destination, even those who live within subdivisions in Cavite making it a well-kept secret between locals and adventurers. This also means that it isn't as overcrowded as other beach places in Cavite.
Visitors can enjoy a variety of activities aside from just a swimming excursion such as fish feeding, island hopping, and nighttime bonfire gatherings.
Riverfront Garden Resort
Built with love in 1996, Riverfront Garden Resort started as a barren land beside a river which would then be bought by a retired German businessman for his wife as a token of love. The missus would then use this space to plant a thousand of her favorite mahogany trees before a Hansel & Gretel-inspired house would be built by the couple at the heart of the area. It would take years however for this 1 hectare of land to be transformed into the charming garden resort that it is today.
Approximately 3 hours away from Manila, the Riverfront Garden is perfect for those seeking refuge in nature's comfort. This serene resort experience allows visitors time away from the hustle and bustle of their daily lives. Offering tranquility in the midst of a soothing environment, far away from the cities and suburbs. Those who come here are able to relax and undergo the process of self-healing and relieving stress from constant mental pressure.
The resort offers lodging, featuring beautifully designed French cabins, and new glamping areas allowing guests to camp with style. Other facilities include rustic photoshoot venues, breathtaking pool areas, and a conference site suitable for gathering around with family and friends.
Corregidor Island
Considered one of the many historical sites in the Philippines, Corregidor Island is located at the entrance of Manila Bay and is considered to still be a part of the municipality of Cavite City.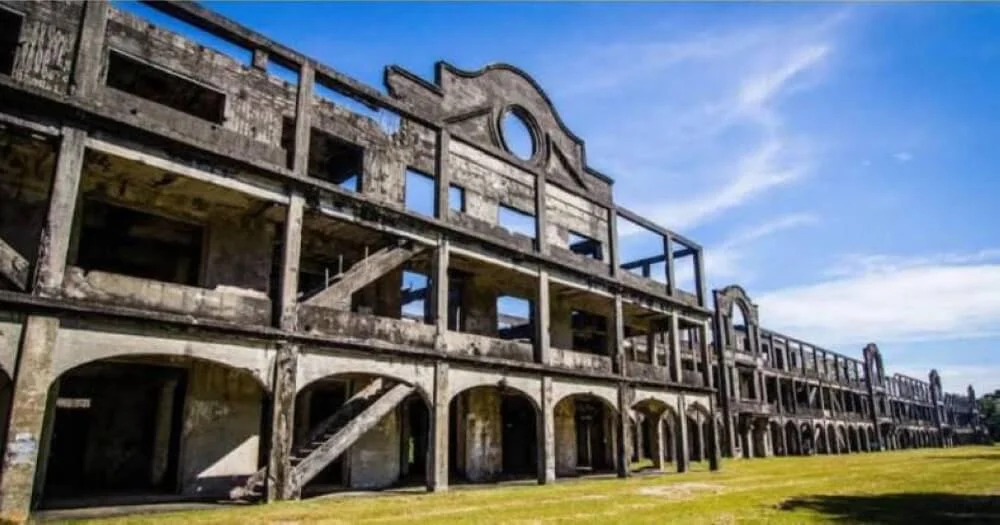 Photo from manilatimes.net
Once a strategic defense location during the Spanish colonial period, Corregidor Island and its soldiers would suffer much damage during the onslaught of the Japanese invasion with both Filipino and American soldiers fighting side by side in an effort to defend the island and attain Philippine independence.
Visits to the island are only possible through guided tours only which are arranged by Sun Cruises which provides 2 ferries that make round trips daily. They are located on the pier alongside the harbor square adjacent to the Manila Yacht Club. Visitors who intend to further immerse themselves in this historical battlefield during World War II may also avail to stay overnight by booking a room in the small hotel found on the island.
Boracay de Cavite
Officially named Katungkulan Beach Resort, this tourist destination in Cavite was once nicknamed "Little Boracay in Cavite" for its resemblance to the former's clear blue waters and white sand.
Located in a small cove within the Gregorio Lim Base in Calumpang Ternate, not far off from other subdivisions in Cavite, this beach resort is surrounded by beautiful rock formations. Nearby islands such as Corregidor Island and Mariveles mountain range in Bataan can be seen from here.
Those who want to swim here are advised to take a private car as public transportation isn't easily accessible. There is also an entrance fee starting at 100 pesos. Overnight stay is also possible as guests can rent cottages.
Balite Falls
Within a simple and peaceful resort in Amadeo, Cavite lies the beauty that is the Balite Falls.
Refreshing cold water gushing from a natural stream up top cascades into a majestic view of waterfalls, forming a beautiful pool of water at the bottom.
The resort is covered in lush green plants and is the ideal spot for going on picnics or a quick getaway trip even for those who live within a subdivision in Cavite. A swimming pool was later added to the resort, making it a nice place to consider for a swimming trip with loved ones or friends.
Make your visit to Cavite even more memorable by visiting cafes around the town of Amadeo as they are quite popular for their coffee and coffee beans. While the resort doesn't offer food on its premises, Tagaytay City in Cavite is a promising place to get your fill of delicious meals.
Puerto Azul Golf Resort & Country Club
This beach resort located in Ternate, Cavite, offers a breathtaking view of rich green forests, sparkling blue waters, and white sand.
Visitors can expect premium hotel accommodations and other facilities at the Puerto Azul Beach Hotel. Moreover, the resort houses a country club, perfect for golf enthusiasts who want to further hone their skills or develop their newfound hobby. Aside from this main attraction, however, there is also a list of other activities to try with their driving range, massage rooms, in-house restaurant, and swimming pool.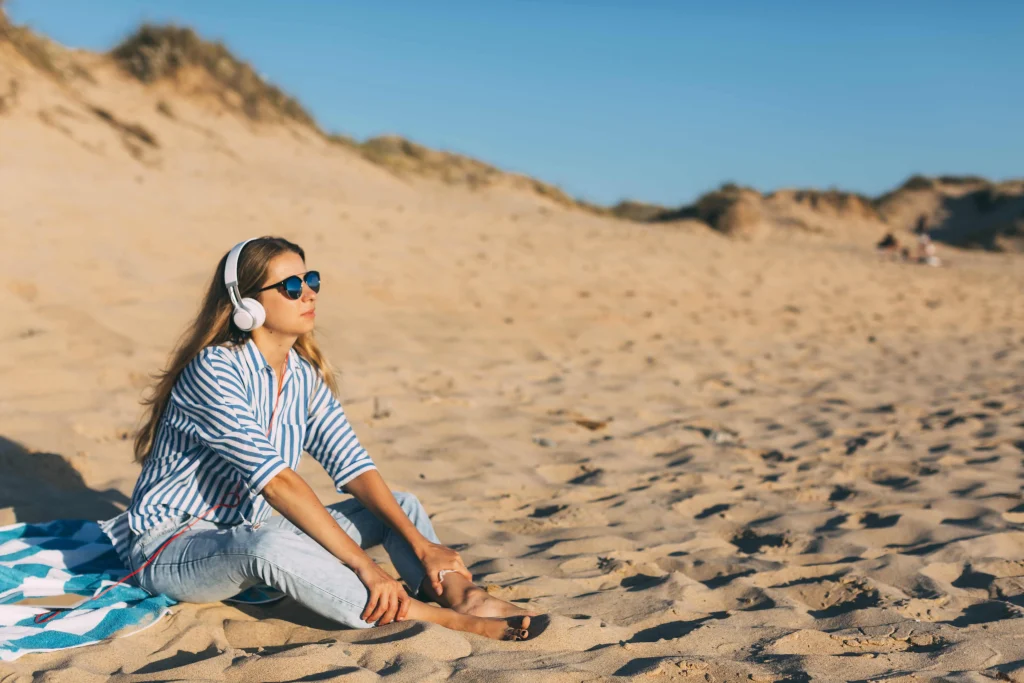 Other Notable Tourist Spots in Cavite
Paniman Beach and Cabag Cave are also very good places to visit. However, if you're looking for some tourist destinations that don't include the beach or any water, try visiting the Imus Cathedral or the Aguinaldo Shrine and Museum. Speaking of historical tourist spots, the Museo De La Salle in Dasmarinas is also open to tourists.
Read more: The Hidden Beauties in the South of Metro Manila for Holiday Family Trips