Most people spend their time alone in various areas of their RFO house and lot, depending on what they want to do when they set off time for themselves. Apart from their own bedrooms, people spend time pondering or making decisions in a place where they feel at ease, feel more relaxed, or simply vulnerable — the bathroom. Hence, as people take time to prepare, look good, and feel confident, it is important to keep the bathroom clean to the fullest as it is also a reflection of the person using it and such habits might cause the person to become accustomed to that type of behavior, whether it's a good or bad one.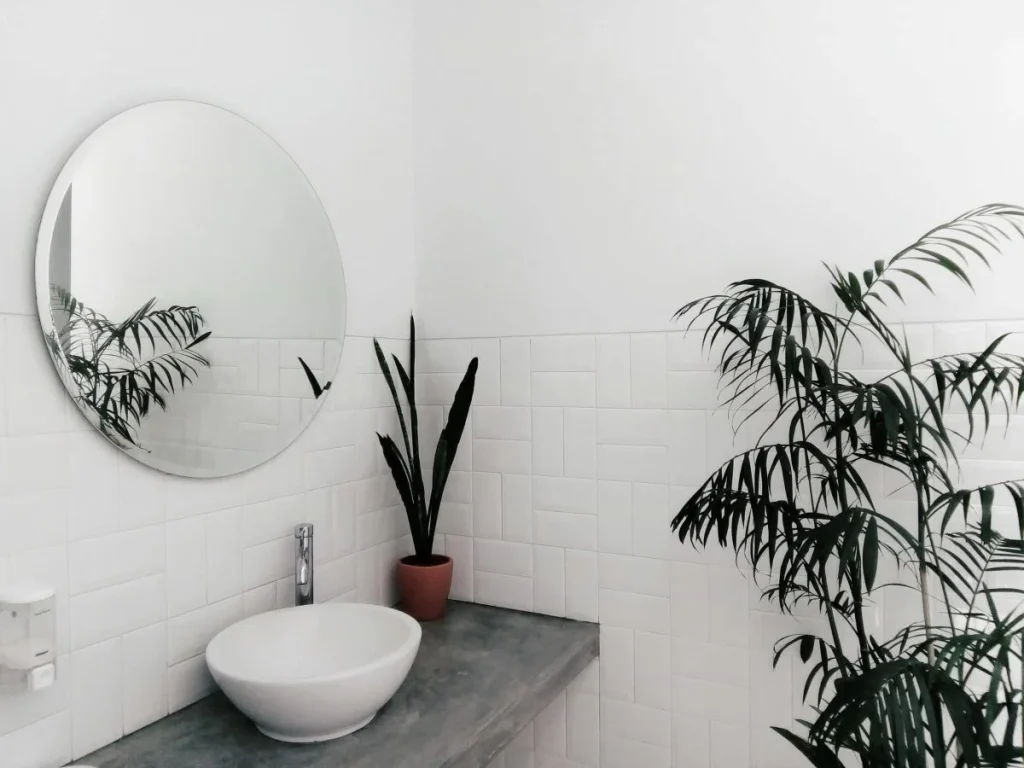 This blog will provide some tips to properly organize your bathroom, to help an individual get started changing how they use their bathrooms, or how to simply keep their bathrooms clean and well-organized.
Keep your counter as neat as possible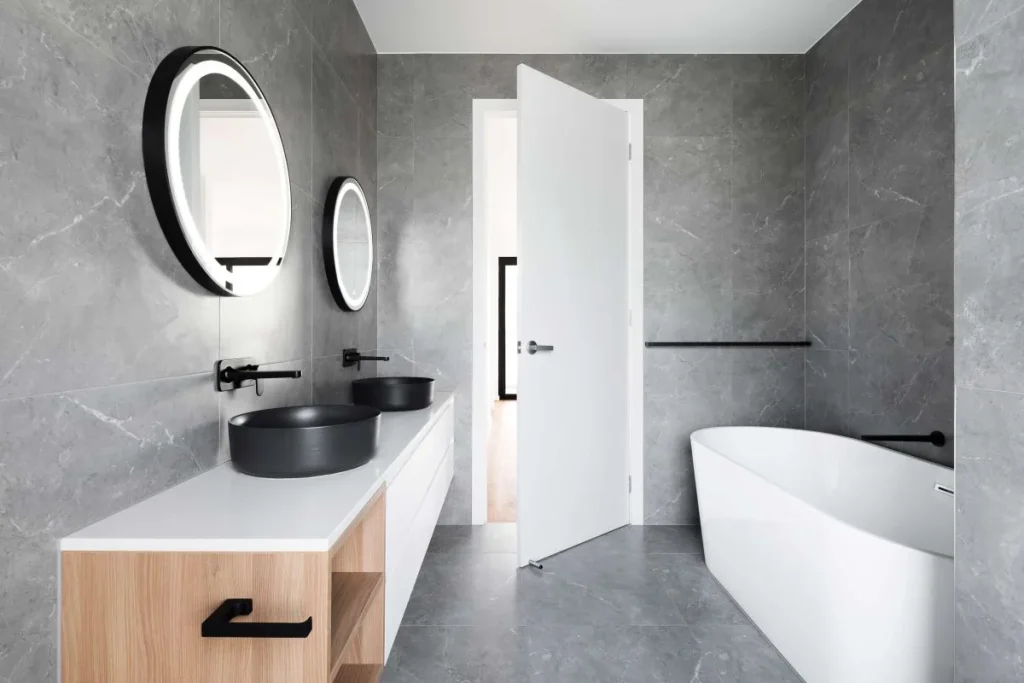 It's important to keep the counter as neat as possible, with only a few objects on it, in order to free up more space when getting ready. Aside from the shower area, counters are typically where individuals spend a large amount of time in the bathroom preparing or making sure they look neat and appealing before leaving their houses. It is also where large mirrors are usually installed, which is why it is the most often used area in the bathroom.
Keeping your counter as clean and neat as possible helps the bathroom appear tidier and organized, and it also prevents the person from misplacing their belongings when it is placed in spots where it doesn't belong. Some of the few commonly used items that can be kept on the counter are hand-washing soap of luxury brands, toothbrushes, toothpaste, a jar of cotton balls and cotton buds, and sometimes a hairbrush.
Store Extras Inside the Cabinet
Stocking up on bathroom essentials, like any other cabinets in your home, is necessary to avoid running out of supplies at an unfortunate time. One of the ways to keep your bathroom well-organized is to keep all of the spare, unused, or newly washed objects in one area so that you can find them more easily afterward.
Additional towels, rags, robes, and other toilet supplies such as extra sets of tissue rolls, toilet brushes, plungers, and other items are frequently kept in bathroom cabinets as well as extra supplies of personal hygiene items (shampoo, soaps, conditioner, etc.) and other cleaning products for the bathroom.
Putting Smaller Items in the Drawers and Having Drawer Dividers
Small items should not be maintained in a place where larger items are already present. As a result, when people need to keep some of their personal belongings in one area with easy access, drawers immediately come to mind. Yet, sometimes with a lot of those little items all put in one space, it suddenly looks messier — as if the drawer is full of numerous objects, giving the impression that the person who uses it is disorganized.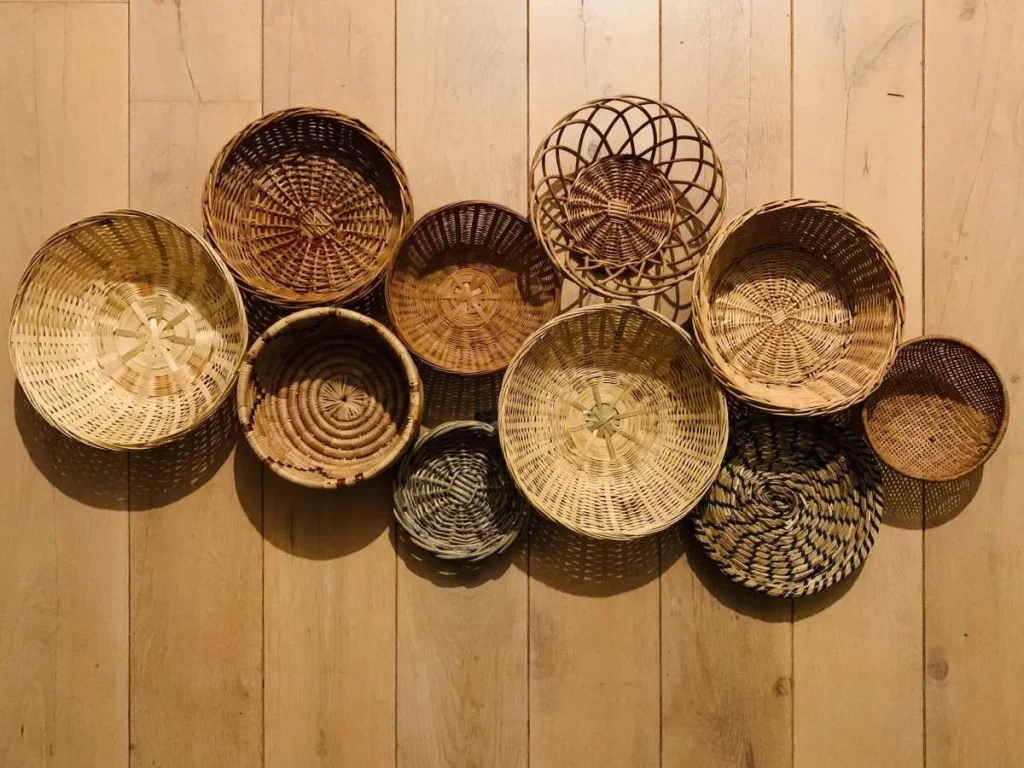 A drawer divider, however, may keep everything well-divided as well as being well-organized by keeping all of the contents in one area and preventing it from being jumbled up. It can also make it easier and quicker for a person to find what they need by arranging relevant things together so that they know where to look.
Use Containers to Keep Things Intact
If there is that much stuff to keep, no matter how big or wide a cabinet is, it will still appear cluttered, especially if things are used or filled up at irregular times. To avoid this, it is highly recommended that things be stored together in a container to prevent them from becoming mixed up with other items in the cabinet. In addition, such containers might be acrylic or a large basket, depending on what the user wants to use and what is beneficial to them.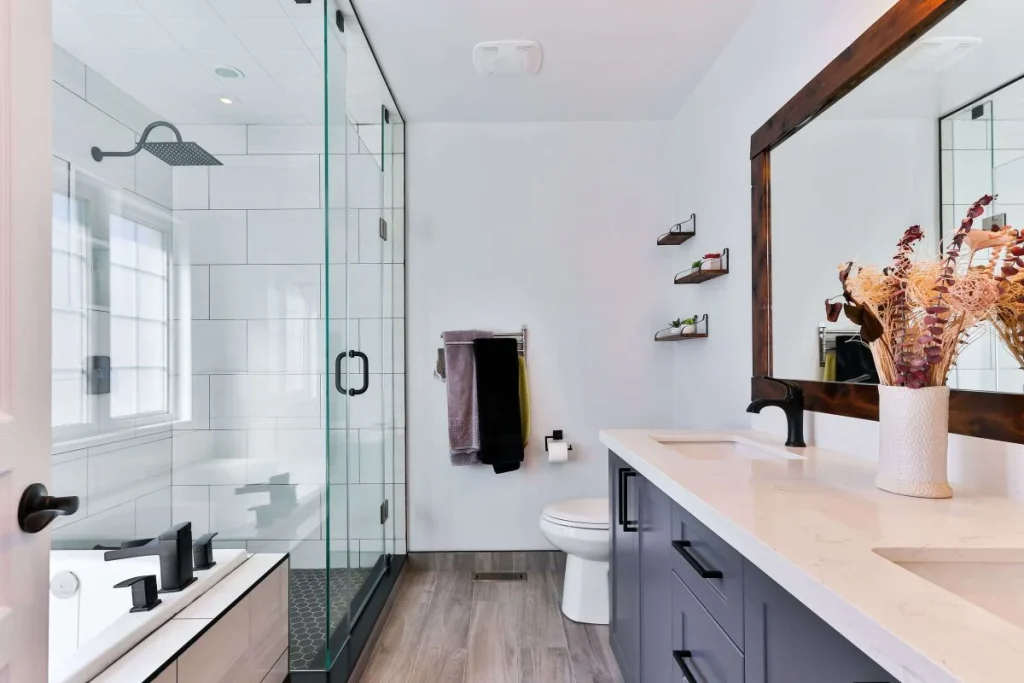 However, regardless of the type of container, it is still preferable to simply label each container so that the user is not confused about the contents of each and can quickly identify which container the item being sought belongs to.
Have a laundry bin or basket in one place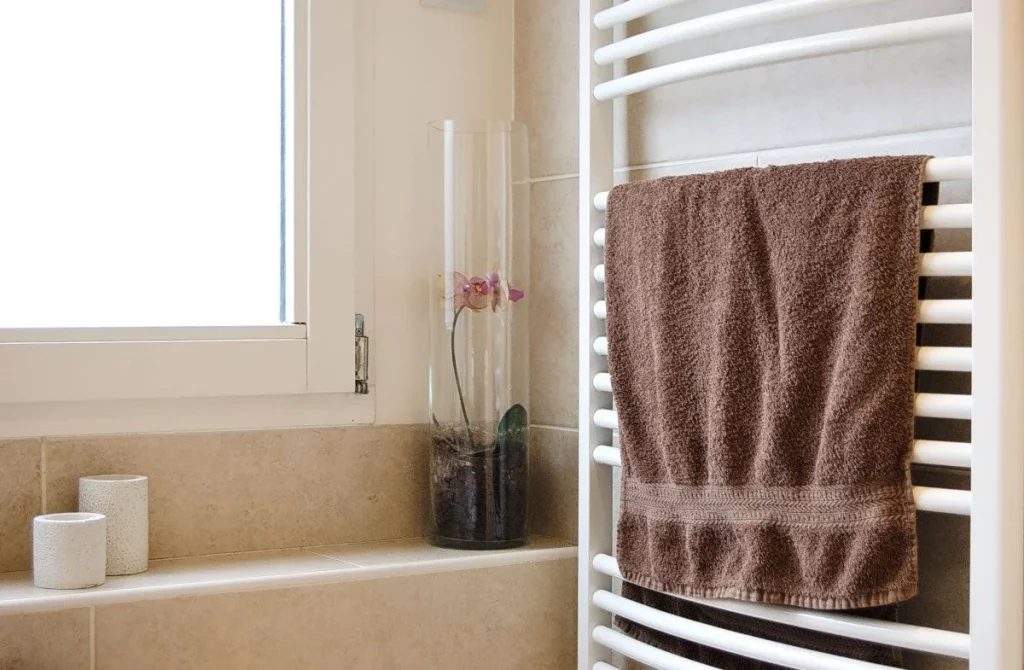 Having a laundry bin in the bathroom can help a person's initial attempt at organization by allowing him to place his discarded clothing in one place rather than just dumping it all over the room before taking a bath. It can also prevent someone from forgetting to put used clothes in the laundry basket after getting ready, or from leaving used garments out.
Have a Hanging Shower Caddy
Hanging a shower caddy makes things easier for a person when taking a bath than just putting it beside the bathtub or shower area. It prevents a person from knocking over the bath products by hands or feet, as well as it helps keep things in the bathroom orderly and neat.
Hang Towels in a Hook Rack
Rather than hanging the towel on a towel bar, it is also encouraged to use a towel hook rack instead. While hanging a towel on a towel bar is the most common thing to do after taking a bath, a towel is actually easier to hang when it is by a hook rack as it allows the entire towel to dry faster than in a towel bar.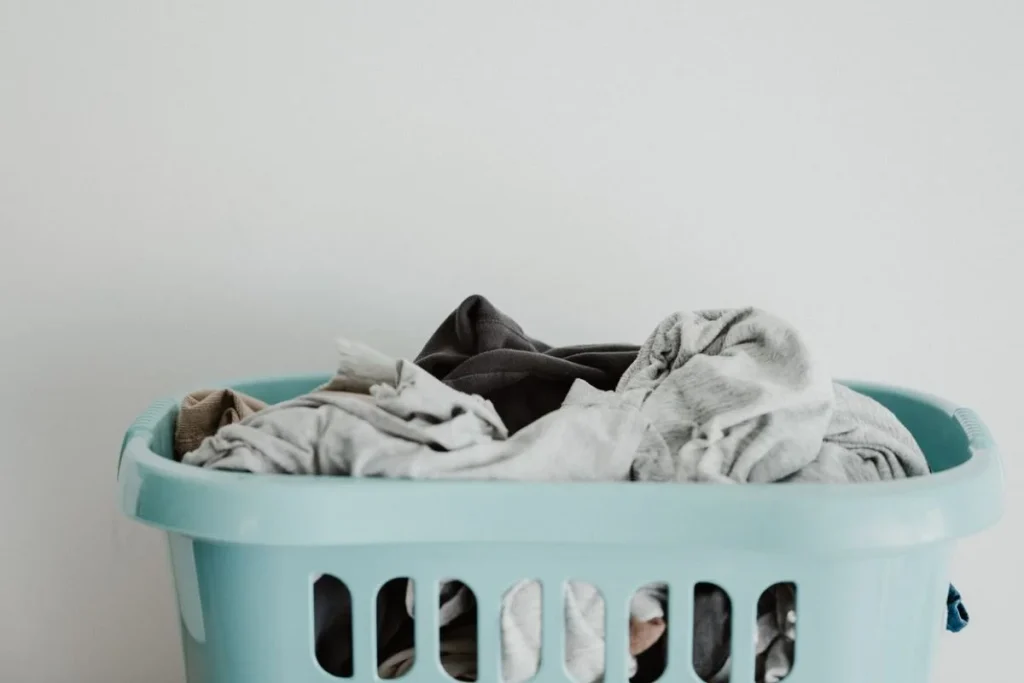 Hanging your towels in a hook rack also helps the family members identify which towel belongs to who, if all are hung in different hooks per member. You may also personalize your own hook rack by putting names above the hooks if the head of the family wants to have their own specific area or just to simply instruct the other members to stay on their own hook. Aside from towels, bath robes can also be hung in a hook rack if ever a person uses it as well after bath time.
Staying cool despite the heat of the weather
Because the Philippines is a tropical country, it is natural for Filipinos to enjoy spending time inside their bathrooms, especially during the dry seasons, taking long baths to keep themselves cool despite the scorching heat. The reason why, many people inspect the bathrooms in every house and lot for sale they visit, ensuring that they will like their bathing experience as well as other moments such as organizing their own bathrooms.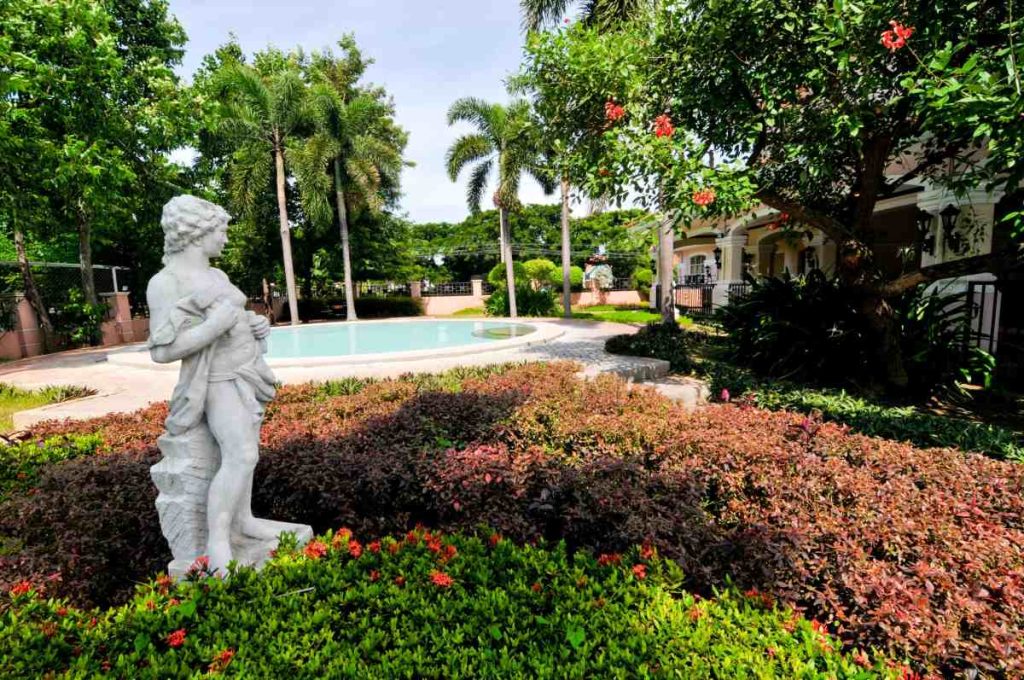 Crown Asia Properties offer premium residences in both Laguna and Cavite provinces, which are both highly accessible to city life and where people may take their time choosing things to style their bathrooms the way they want while keeping them as neat and organized as possible. Crown Asia's Valenza, for instance, offers a house and lot for sale in Sta Rosa, Laguna, which reflects Italy's unique charm and romantic vibe, giving its residents the Italian inspired way of living as well as being close to malls and other commercial buildings where the homeowners can freely roam around looking for items to add to their houses.
Watch the video version of this blog right here:
Related Blog: Organizing Your Life. Organizing Your Home