Condominiums are steadily increasing in demand, especially in highly urbanized areas; thus, more and more developers are offering them like the ever-popular premium condos in Taguig. Convenience is the primary consideration for choosing to stay in condos especially since they are within a short distance of shopping malls, event centers, and restaurants not to mention the availability of amenities that are sure to provide an enjoyable time to most members of the family.
The major challenge; however, to living in condominiums such as The Courtyard in Taguig or any other condo is the space. Let's acknowledge it. Condos aren't the most spacious of living spaces. They are sold because of their convenience and proximity to everything. Fortunately, this can be addressed by proper planning and selecting furniture like sofas that will sure to make use of a bit of available condo space. Having a good sofa is a prerequisite to home living, you can never do without it; in fact, there are people who can survive without a bed and live entirely on sofas.
If this is the first time for you to live in a condo unit and are fairly new to furnishing it you should note that buying sofas for condos is not easy as simply walking inside a furniture shop – choosing what you want, and then buying it. There are several things that you need to take into consideration.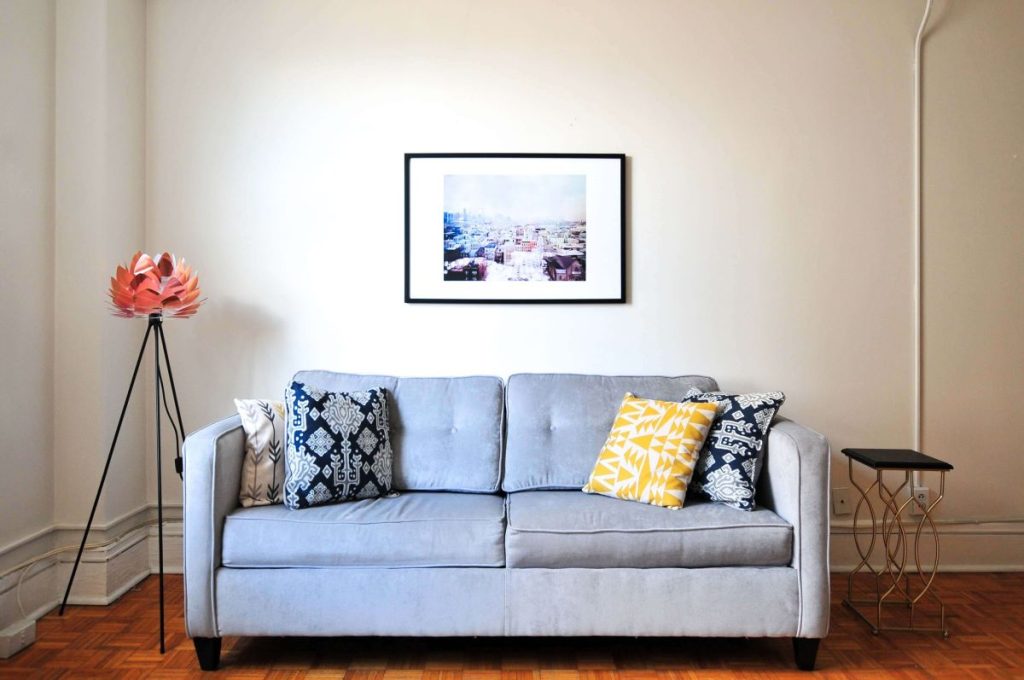 Here are some things you must consider when choosing the perfect sofa for your space
1. Purpose
2. Material of the sofa
Sofas come in all sorts of shapes, sizes, and even materials. Like what was mentioned in the earlier point, the material of your sofa should match your purpose. Here are some pros and cons of the different materials for your sofa.
Leather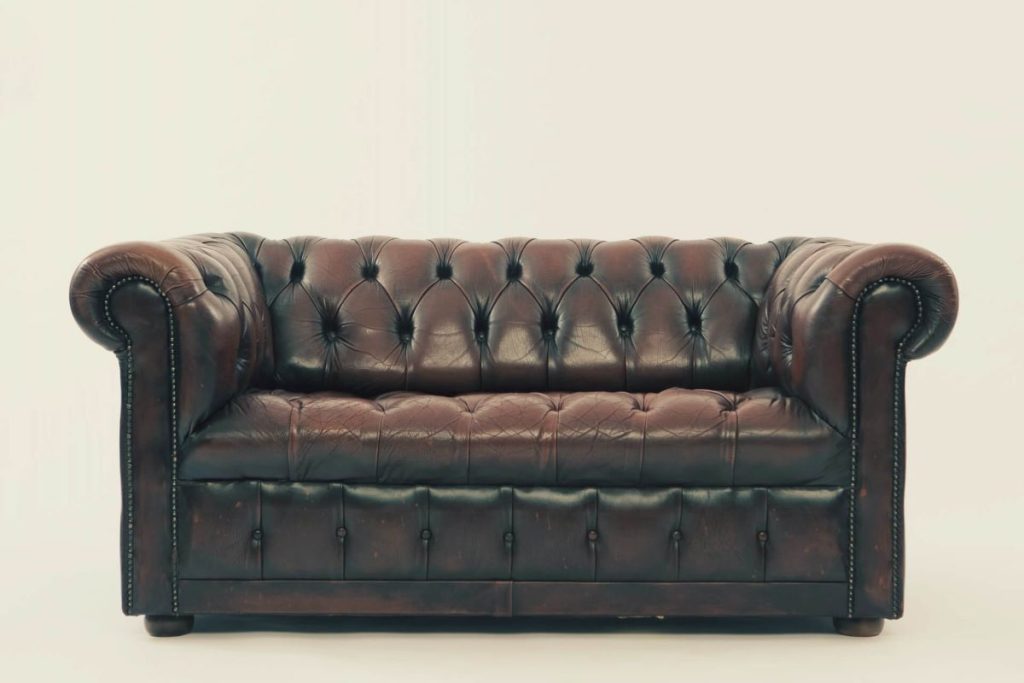 Leather is never not good. They are highly resistant to stains and scratches and it gives you a premium feel, especially a more high-quality one. They also last very long. You would often see years old leather sofas in use among stores and houses. But the drawbacks to leather sofas are their price, as they could be expensive, and they could be very hot. We live in the tropical climate of the Philippines. It is always hot except for a few months during the rainy season. Sitting on a leather sofa while it's 40 degrees outside is a bad idea.
Linen
Linen is a breezy material and is also very durable. You can expect comfort and some longevity sitting on a linen sofa. However, it could also be stained quite easily and hard to keep wrinkle-free at times. Linen covers could be easily removed for cleaning also. But not all linen sofas are the same. Some are woven tightly while some are woven loosely. Keep these in mind next when choosing a linen sofa.
Cotton
Cotton is quite similar to linen – breezy and durable. However, if used seated on numerous times, it could get stained easily. Pure cotton absorbs and stains easily but if you go for something like denim or canvas, it could be a clever trick on going around these caveats while maintaining a cotton sofa.
3. Size of the sofa and your condo space
Another important consideration is the size of the sofa and how large your door is. It might fit inside your unit but you also have to make sure you can actually bring it inside; unfortunately, this is one of the more common mistakes when buying any furniture. You wouldn't want to end up failing to pivot the sofa up the stairs like Ross and the gang. But if you'd rather have a bigger sofa but can't fit it through your condo doors, then you should consider also the size of your windows and if they can be opened. You can rent a crane or use a pulley to bring your sofa into your living room. If you have a smaller condo space, then a sofa bed would be better. It serves two purposes at once. It might also be good for having guests stay overnight as you wouldn't have to worry about an extra bed.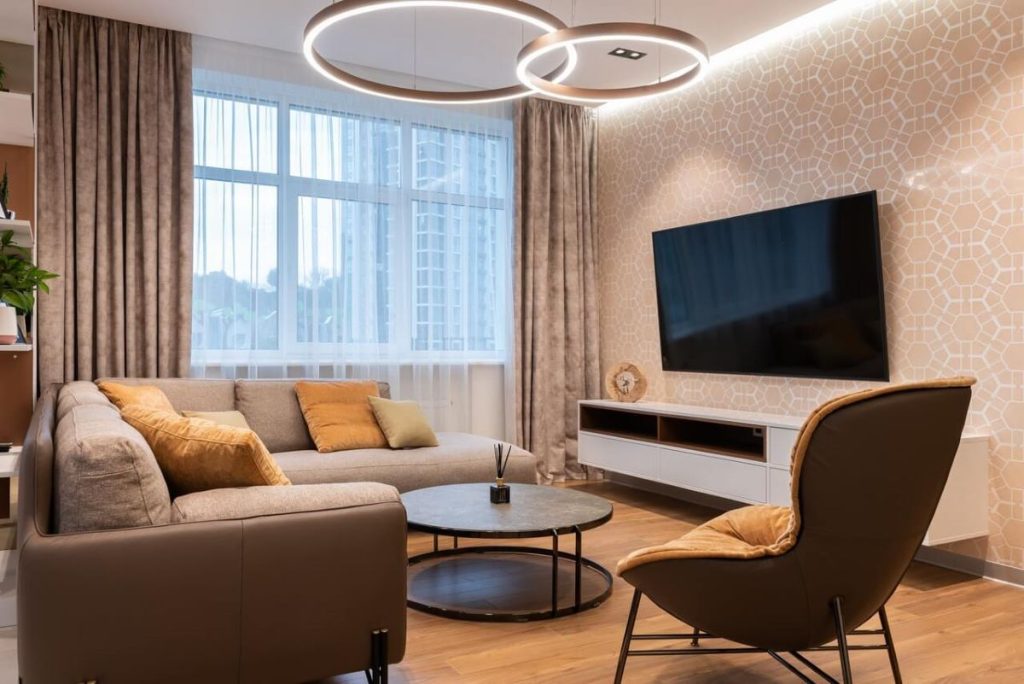 4. Style
Furthermore, be picky on the style because sofas usually dictate the tone of the room since they will pretty much occupy a good space in your unit and will be the main centerpiece. Like those who buy premium condos in Taguig, you should feel good about the color and craftsmanship of your sofa. A really good sofa will do you wonders. It could also be your icebreaker when you have guests over.
These are just some of the things that you need to consider before you purchase your sofa for your new condo unit. Following the guide will increase the chances of you living comfortably and happily in your new home. Choose your sofa like it's an investment. And to choose the best condo, you should consider The Courtyard in Taguig. This condo for sale is located along Pedro Cayetano Boulevard right in front of Vista Mall Taguig. Everything is at an arm's stretch here at The Courtyard. Live in a global and urban lifestyle in a condo in Taguig that will only grow in value.
Related Blog: Figuring Out Your Condo Home Interior Design