If you're familiar with the book or movie adaptation of Ready Player One, you'll already have a good idea of what the Metaverse is. Touted by the media as the latest buzzword to capture the tech industry's imagination, it's a virtual environment where you can go inside rather than just look at it on a screen. Much like "the Oasis" within the books, the metaverse is a virtual world where you can go in and interact with other people, providing new avenues to earn money, meet people, enjoy recreational time and even get work done.
But that information is actually pretty, well, vague. What actually is the metaverse? Is it one of those 3D photos that you can scroll around? Is it a lot like Sims, the real-life simulation game?
Today, we'll be finding out.
What is Facebook?
Before anything else, let's talk about Facebook, the company that's made their interest in building the metaverse public.
With over 1 billion users, Facebook is a website that allows users to connect with friends, work colleagues, or people they don't know online. People with profiles list information about themselves. Whether it be what they work at, the school they go to, how old they are, and everything else. Because it's online, some people will feel that they can express themselves easier online when compared to the real world because perhaps they feel the virtual world is more open-minded than their local counterparts. Hence, the term "social media" platform.
Based in Menlo Park, California, the company owns a variety of different social media platforms including Facebook, Instagram, and WhatsApp. They offer a variety of different services related to these companies including Facebook Messenger, Facebook Watch, and Facebook Portal.
It should also be noted that the company has acquired Oculus, Giphy, and Mapillary, all of which support the company's move into virtual reality.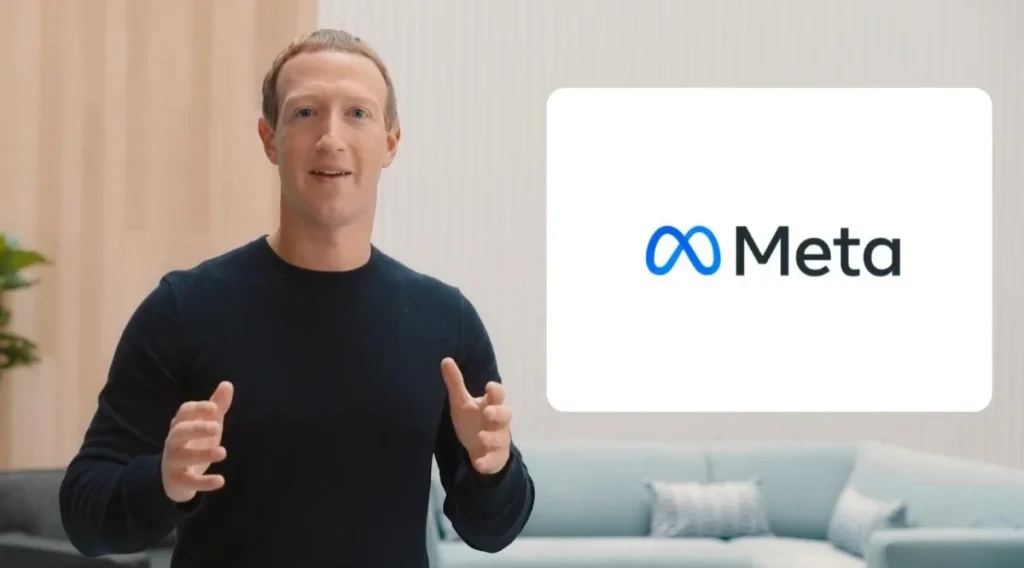 Photo from engadget.com
What is Meta?
In October 2021, media outlets have reported that Facebook, the company, had planned to change its name to reflect its focus on building the metaverse.
By October 28, 2021, the company was rebranded as Meta, a word that comes from the Greek language, meaning "beyond" or "after" – indicating the futuristic move of the company. In a video introducing the name of the company, Zuckerberg said he liked Meta because it's a Greek word that symbolizes that there's always more to build.
Meta was also the name of a startup acquired by the Chan Zuckerberg Initiative, reports say. The startup had used AI to aggregate scientific research and while this doesn't have any clear correlation to the name change of Facebook to Meta, it's just good to know that Facebook already had the rights to the name prior to the move.
The renaming is an attempt to focus the platforms on building the "metaverse", which is a collection of augmented reality and virtual software that Zuckerberg hopes will work in harmony with the processes of the real world.
Why Did Facebook Change Its Name to Meta?
No one's really sure why Facebook changed its name to Meta. A common theory, for example, is that Facebook is comparing itself to Google, wherein the company changed the name of its parent company from "Google" to "Alphabet", which includes Google itself but also its array of other operations such as YouTube, Deepmind, and others.
Other theories include that Facebook renamed itself Meta, amidst the numerous allegations on privacy and safety, to steer away from the allegations and create a distraction for the public to talk about the rebranding despite the whistleblower testimonies against Facebook. This, in turn, also helps to placate investors given the declining stock prices amidst the allegations.
Facebook founder Mark Zuckerberg, however, clarified that the renaming was to signal that the company was branching out and is, finally, linked to more than one product. He mentioned that the name "Meta" was a better representation of what the company was moving towards.
"Right now our brand is so tightly linked to one product that it can't possibly represent everything we're doing today, let alone in the future. Over time, I hope we are seen as a metaverse company, and I want to anchor our work and our identity on what we're building towards," Zuckerberg claimed in the founding letter.
The question now is: what is the Metaverse?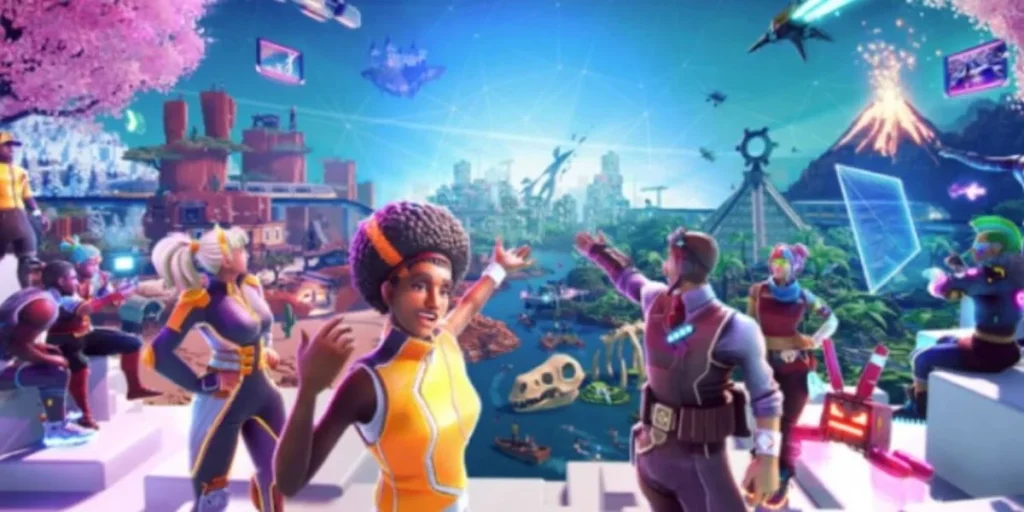 Photo from thedrum.com
What is the Metaverse?
If it's not clear by now, the metaverse is a digital reality that combines different aspects of social media, online gaming, augmented reality, virtual reality, and, of course, cryptocurrencies to allow users to interact virtually.
The metaverse will be created by an augmented reality composed of overlays of visual elements, sound, and sensory inputs onto real-world settings to help enhance the user experience and create a "real world" image. This differs from strict virtual reality which uses entirely virtual and "on-screen" images, thus forbidding users to feel sensory inputs that augmented reality users would otherwise have access to.
Simply put, the metaverse is an online world where you can do the same things (and more) that you would have not been able to do had you remained in the physical world. It allows you to view UFC matches from all angles, work in an office, and walk on the moon.
In the founder's letter, Zuckerberg highlights the wide array of activities that you could do on the Metaverse, get together with friends and family, work, learn, play, shop, and create. It's part of a new phase of interconnected virtual experiences using technology and was created for the greater sense of "virtual presence", meaning that online interactions could feel closer than it's ever been, both physically and emotionally.
With Facebook's heavy investment into AR glasses (through the Oculus VR headsets) and wristband technology, who knows what the future will hold for the Metaverse, even if the company isn't the sole organization working on this project.
Is Facebook the Only Company to Work on the Metaverse?
The short answer to this question is no. The Metaverse is not just a one-company type of project, especially with the scale and reach that Facebook/Meta is looking to have it reach.
Even Zuckerberg has acknowledged that this isn't something that they could do alone. Other companies looking to join the metaverse efforts include Microsoft and Nvidia. Given the different specialties of these companies, it's exciting to see what they can look to accomplish.
Of these companies, what may be the most shocking and unexpected might be Epic Games, the same company behind Fortnite. As Epic Games looks to take on a leading role in the production of the metaverse, the organization raises $1 billion from investors to help fund the project's long-term plans as well as the resources need to see these plans come to fruition.
On the topic of gaming, Roblox is another big player interested in the metaverse, as it's already a place where people come together with millions of 3D experiences to learn, work, play, create, and socialize. The platform, Roblox, is normally thought of as a kids game but looking at it now, it's probably the closest non-AR example of what the Metaverse could be.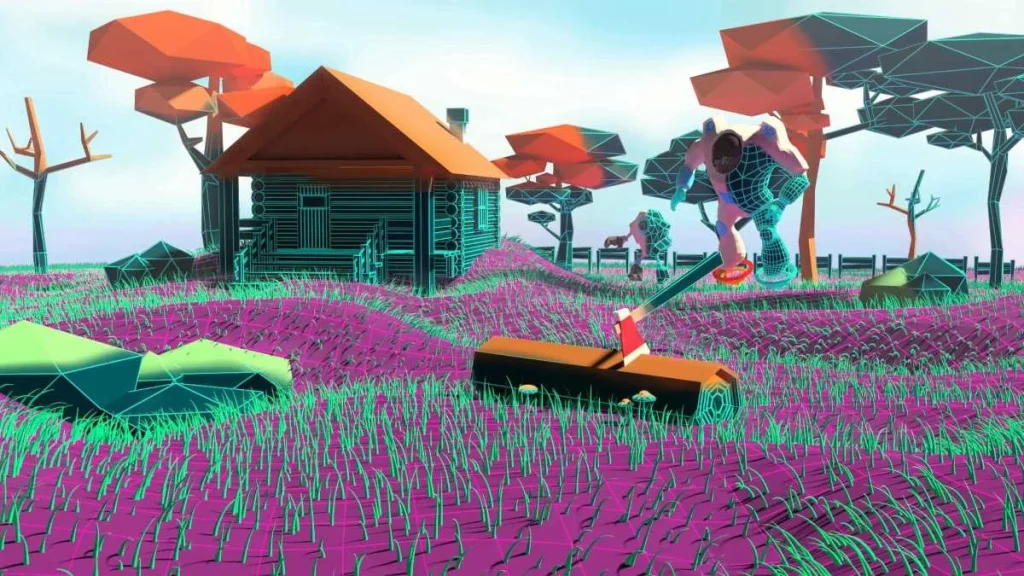 Photo from medium.com
How Will This Affect Society?
Of course, the ultimate goal of the metaverse is to change the way we interact with one another. Its whole purpose is to create a world within our already existing world. That said, there are 3 main aspects of our life that will be affected instantly by the creation and popularization of the metaverse. Let's check it out below.
1.) Increase Ways in Which We Interact
One of the new things that Facebook is introducing with the metaverse is Horizon Home, which is essentially an early vision of your home within the metaverse. It's also the very first thing that you'll see when you put on your Quest headset.
Up until now, however, the Home experience hasn't been social – it's all about you.
Meta, then, is looking to create a system where you can invite your friends to join you in Horizon Home, where you can hang out, watch videos, and jump into games and apps together. Wouldn't it be funny if Crown Asia's designs and homes were included here?
On top of this, Facebook Messenger has also launched Messenger support in VR, letting you send a quick message to friends from inside your headset. Though, why would you type when you can talk? Facebook is looking forward to allowing Virtual Reality in your messenger audio calls. You'll be able to jump into audio calls with friends and then get whisked off to travel to anywhere in the world, all from where you're standing.
That said, Facebook has yet to implement a system that includes sensory touch in its AR glasses. Their solution to this is the Presence Platform, which is a suite of machine perception and AI capabilities that will allow developers to build more realistic mixed-reality interaction systems with the real world, blending the virtual and physical worlds together.
2.) The Gaming Industry Will Probably Be the First Mover
Games such as Roblox and Fortnite have been credited with promulgating the notion of a Metaverse within the gaming community, one article from esports bets states.
Needless to say, the implementation of the Facebook Metaverse will not only impact a couple of simulation games but most likely every game in existence. The metaverse will be extremely useful for players and viewers who will gain a more immersive experience while the integration of eCommerce and the proliferation of Non-Fungible Tokens and other collectibles will allow people more methods to interact with one another and support their favorite creators.
Perhaps the idea could be best summarised by Ready Player One, where the virtual system within the game allows them to explore and do things that we would normally do in real life. Think of the metaverse like a huge game lobby, where everything and anything you need could be found.
3.) Location Independence
Ultimately, the Metaverse is looking to encompass everything we have from work, entertainment, and everything in between. Given that remote work has become such a huge thing over the past year, location independence will become a huge selling point for Meta.
The company, for example, will be testing out Quest for Business which allows you to log into your Quest headset with a work account and collaborate with coworkers, hold meetings, and access productivity apps that you constantly use.
What really interests me here is how Facebook, or Meta, will look to integrate a more realistic feel to your office. The thing with working remotely is that you're not available at all times, meaning someone can ping you on your messaging system, which is probably going to be Slack, but that doesn't mean that you have to respond immediately.
If we were in the physical setting, someone could just pop into your office for a quick impromptu meeting to ask any questions. It seems that Facebook's current workaround to this is to carry over your work chat systems to a sidebar, services like Slack, Dropbox, Facebook, and Instagram, will be available on your VR as 2D panel apps in Horizon homes.
On The Metaverse
As an individual, I'm pretty tech-oriented. The new things that come out every month astound me. There's always something new to buy or invest in, especially in the tech world.
That said, this Metaverse is a project I'm extremely looking forward to and I feel privileged to live in a time where a project like this is underway. Our technology is far off from a kinetic suit that can allow people to physically feel when they have been touched within the AR world but over time, I'm sure that Meta and so many other companies will eventually find a way to blur the lines between the Metaverse and reality.
On its first release, Metaverse will probably feel like you have been transported inside a large digital game. But as the technology around the metaverse continues to grow, the definitions and boundaries between the real world and the virtual world will slowly start to melt.
Related Blog: Navigating Your Way Through the Stressful World of Social Media