A Brief Background on Las Piñas City
Las Piñas is a city located between the southern part of Metro Manila and the northern part of the Calabarzon area. With its strategic location, its inhabitants enjoy living the laid-back lifestyle of the countryside with the convenience of being in the city. People get to relax and have fun on the weekends and get their minds off of work for a while. If one wishes to get away from the busy and fast-paced lifestyle of the city, one could definitely do so by visiting vacation spots and recreational activities in the South over the weekend. Returning to city life would not be too much of a hassle because of the favorable location of Las Piñas.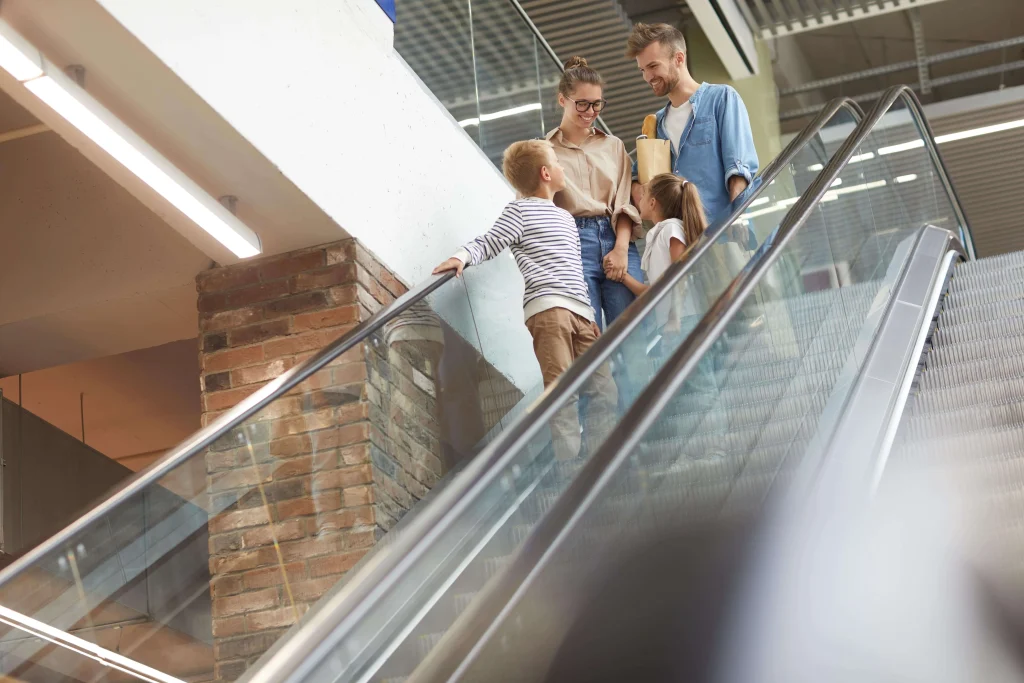 It is not only the advantageous location of Las Piñas that makes it alluring to those who would like to have a residence that allows for a quick escape from the stress of the city, but it also promises to deliver an invigorating and revitalizing way of living with its leisure spots within the area. With Las Piñas, work-life balance is achievable as spots for leisure are within anyone's reach. This is the perfect place to recommend to someone who needs socialization with friends, or isolation from everyone. Las Piñas is nothing short of amusement, pleasure, relaxation, and connectivity with its points of interest scattered around the city. For a new resident of Las Piñas, here are some of the top leisure spots to visit:
Top Leisure Spots in Las Pinas
Coffee Project, Vista Mall
Visitors would surely find their eyes sparkling with this beautifully decorated cafe. This is a perfect spot to sip a cup of sweet and aromatic coffee while catching up with friends. This coffee shop is adorned by elaborate details that give off a refreshing and cozy ambiance to whoever steps through its doors. They offer the all-time favorite coffee classics such as Americano, Cappuccino, Latte, and Frappes. Not only that, but they also offer quick eats like salad and sandwiches to make one's stay at this place worthwhile, especially during lunchtime. Located in Vista Mall, Las Piñas along Alabang-Zapote road, this is very accessible to those who would like to stop by somewhere during a hot and sunny afternoon.
Las Piñas Golf Range
There's nothing like a cool Sunday afternoon swinging clubs with friends at a golf range. This leisure spot offers a fun, yet light experience as it does not demand too much effort from its visitors. The establishment offers rental golf clubs for amateurs who are just trying out the sport for fun so they wouldn't have to buy their own equipment. A few beers at the local bar would not hurt either for those who want to relax while staying competitive with their peers. The golf range is conveniently located right next to the Vista Mall Las Piñas, therefore checking this place out would surely be a breeze.
Bamboo Organ and Las Pinas' historical corridor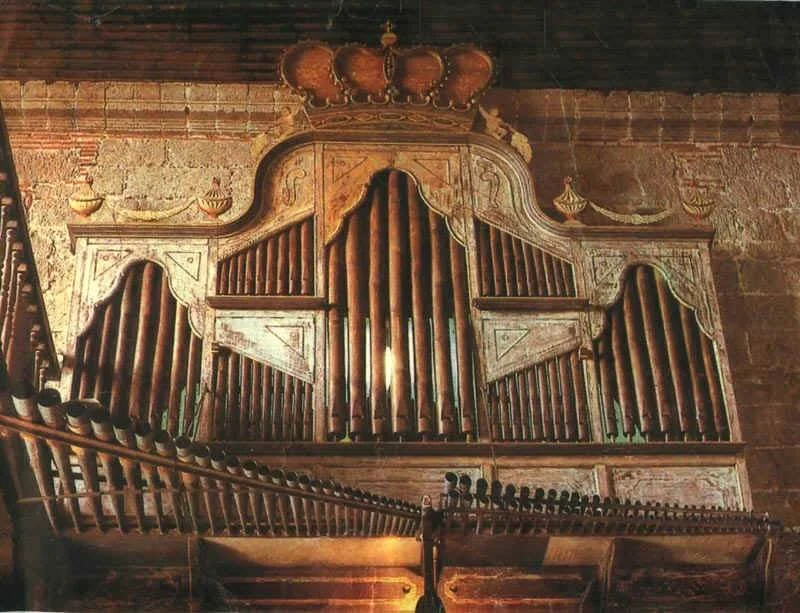 Photo from mypipeorganhobby.blogspot.com
Aside from salt evaporation ponds, Las Pinas is also famous for the bamboo organ found in Saint Joseph Parish Church along the city's historical corridor. This unique instrument built in 1824 has 1031 organ pipes, 902 of which are made out of bamboo. Such is its heritage that it was declared a National Cultural Treasure of the Philippines in 2003. The bamboo organ is one of the popular tourist attractions in the city. Besides the "Bamboo Organ Church", you can also check out famous churches in and around the area such as the Mary Immaculate Parish. You can also check out other places in Las Pinas' historical corridor such as the Old District Hospital and, the Las Piñas Bridge.
Sixty-Four, Evia Lifestyle Center
Sixty-Four is the bar for all ages. They play upbeat and popular music that people would easily recognize from the 80s, up to the late 2000s. Every party-goer would surely enjoy this spot as they offer drinks ranging from low-percentage alcohol beers for chill nights, to star-spinner tequilas for freaky midnights. This spot is conveniently located at Evia Lifestyle Center, so anyone coming straight from a day of shopping would be a swift one. People from all backgrounds are welcome to gather at this fusion restaurant.
San Marco, Evia Lifestyle Center
If getting drunk for the night is not an option, San Marco offers an alternative. Located at, again, Evia Lifestyle Center, San Marco Cafe is positioned at, perhaps, the main attraction of the mall, the Piazza. San Marco Cafe takes its inspiration from the infamous cafes located in Venice, Italy. With its thematic setting and beautifully decorated interiors adored by lush plants and colors, it is not hard for anyone to take notice and feel the European atmosphere. San Marco exudes a romantic scene, whether its visitor is drinking coffee at the Piazza, munching on a slice of Pizza at the dining area, or having a sip of freshly blended Mojito at the balcony area.
Dear Joe Cafe, Hermosa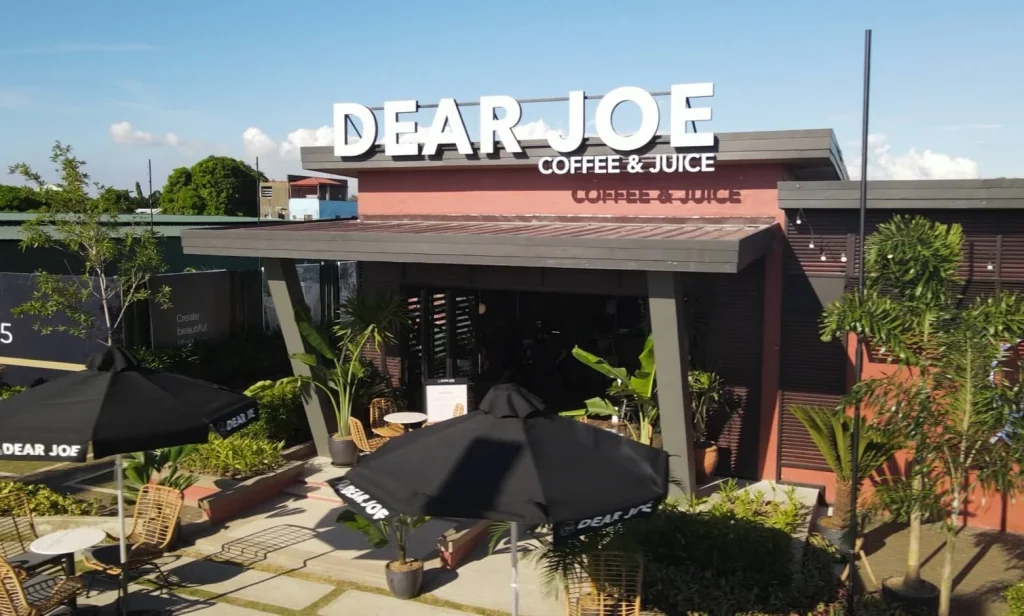 Of course, one cannot top off this list without mentioning Villar Group of Companies' very own, Dear Joe Cafe. Of all its branches located in the Philippines, Dear Joe Cafe located in the beautiful condominium of Hermosa offers the most exclusive and unique experience. Its guests will be surrounded by greeneries and open spaces while feeling the cool breeze coming from the Bay Area. One may enjoy a fine afternoon of drinking coffee and socializing and feeling the positive energy of the community while watching the beautiful sunset, slowly hiding behind the blooming towers of Hermosa. As exclusive as it may seem, people flock to this spot throughout the weekends to have chill and memorable moments.
While at it, many coffee connoisseurs are curious about the budding community that is developing right before their eyes. The usual question would be "Why is a cafe located in such an exclusive area but welcoming community?" The answer is that this Dear Joe Cafe is only a part of a 2.9-hectare modernly designed condominium village. The Hermosa is set to revolutionize modern city living where its residents could relax and enjoy its resort-inspired amenities by sunbathing by the swimming pool, partying at the function hall, lounging around the lobby area, working out at the gym, wandering around the sky garden, and strolling along the community's very own commercial strip.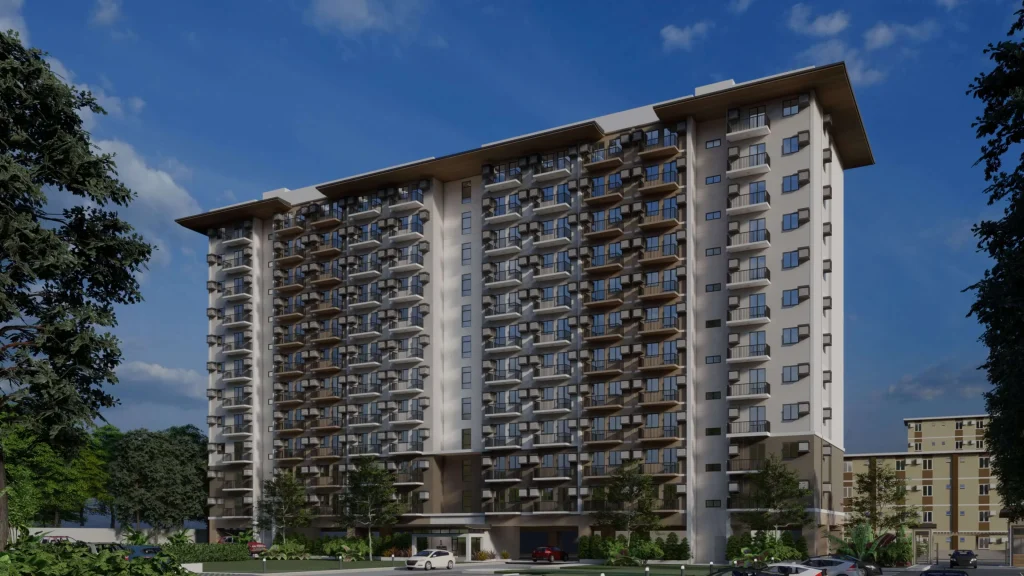 Not only that, but Hermosa unit owners could also take advantage of its location as it is only 15-20 minutes from the infamous Manila International Airport, churches in Manila like the San Agustin Church and Manila Cathedral, the massive Mall of Asia along the Manila Bay, and the Casinos in Pasay. Furthermore, this effervescent condo in Las Pinas community is also situated in the upcoming 80-hectare mixed-use city development called the Vista Mall Global South, where existing developments such as a hotel, a social pavilion, and a church are already fully operational. Moreover, Vista Global South will be home to colossal projects such as an entertainment city, a commercial strip, a business district, and a seamless transportation system just 2 minutes away from Hermosa. Its very own casino will be launching next year, in 2023.
To find out more about Hermosa, you may visit this link.
Or contact our Marketing Office:
09567948749 / 09354385495
Read more: Why Owning a Property in Las Piñas Is a Winning Move