Before you check online on how to go to Baguio or Tagaytay to cool down for the summer, make sure you are prepared!
The Philippines only experiences dry and wet seasons. and during each season, sometimes it can go extreme to the point of either scorching hot or flooding rain season. However, as the second quarter of the year 2023, it's the time of the year once again. Everyone is preparing their summer bodies as they are anticipating to hit the beaches once again. Some people are excited to achieve that golden complexion with tan skin. However, the summer heat can be uncomfortable for most Filipinos. Not everyone in the world can stand the heat. Extreme sweating is the most complaint. Moreover, the hot commute especially at noon time is unbearable.
Summer in the Philippines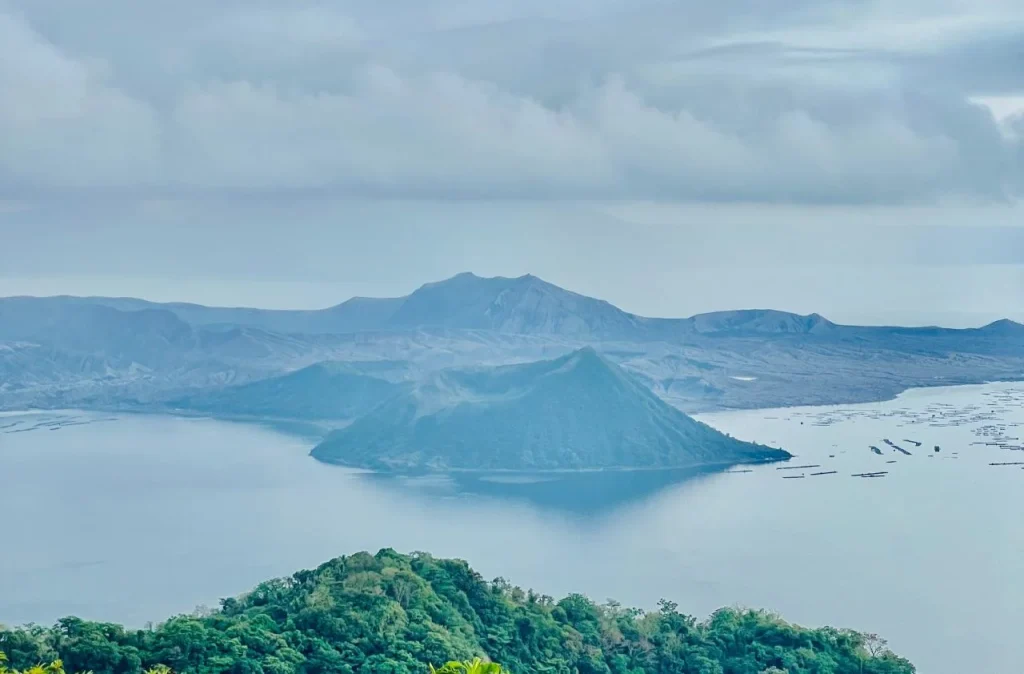 The tropical summer of the Philippines is popular for being extreme heat. It is pretty common to reach around 50 degrees Celsius. For most Filipino, it's time to have outings and explore beaches or even travel to a cooler climate like Tagaytay or Baguio City. Summer months in the Philippines typically start around March and will last until the last weeks of May or even the first weeks of June.
According to News Inquirer (2023), The temperature rises as the nation shifts from the cold and rainy season to the warm and dry season, as well as the risks associated with hot and sunny summer days, including their effects on people's health and the economy.
The start of the warm and dry season, which is anticipated to persist through May, was formally announced last week by the Philippine Atmospheric, Geophysical and Astronomical Services Administration (Pagasa).
The El Niño phenomenon, which is marked by excessive heat and protracted dry spells, is likely to occur during the next six months, according to PAGASA, which has raised its monitoring of sea temperatures to an El Niño Watch.
Based on the article released by Rappler (2023), To inform the public of rising temperatures, the weather office publishes daily heat index records. According to the local air temperature and relative humidity, the heat index is the temperature individuals will feel.
The municipality of San Jose in the province of Occidental Mindoro has so far seen 2023's highest heat index, with a reading of 46°C last Friday, March 17. PAGASA stated that the general people should take preventative steps to reduce heat exhaustion and maximize daily water use for personal and home consumption.
Spend summer like in Italy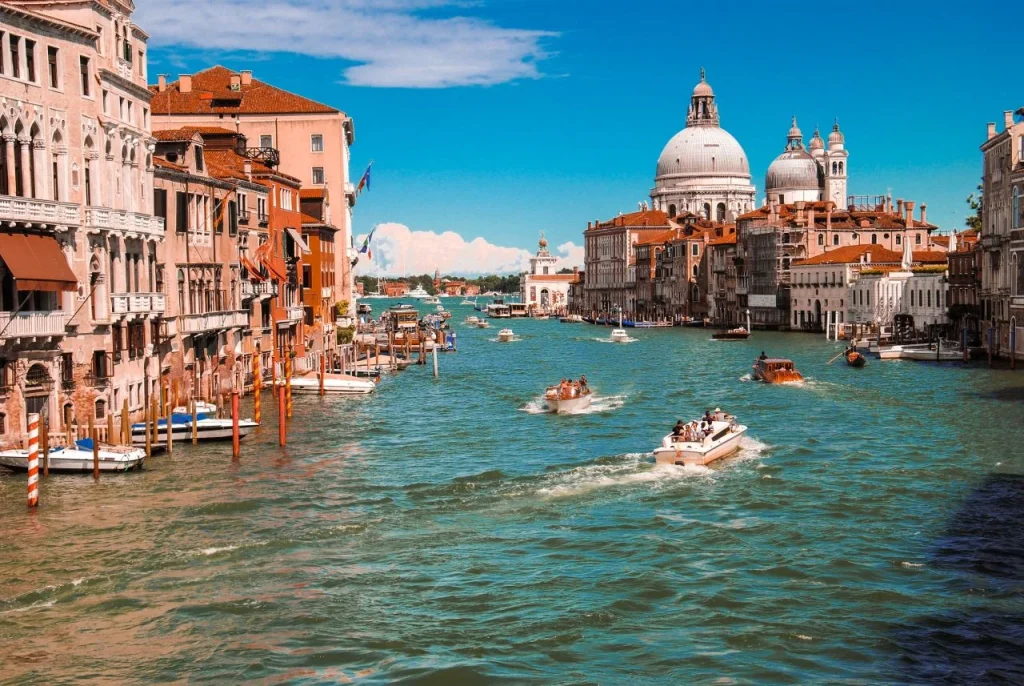 Italian Summer Escapade is one of the most romanticized summers in Hollywood films and even in literature, one of the most well-known examples is Call Me By Your Name, which featured the beauty of Crema Italy. Eat Pray Love is also one of the lists of pristine and premium summer vacation experience
Even in the comfort of the Philippines, a summer in Italy can be achieved with Crown Asia. Introducing Crown Asia's Ponticelli along the Daang Hari Road. With amenities including a swimming pool, clubhouse, gym, basketball court, function room, jogging trails, BBQ area, and playground, this exclusive address in a subdivision along Daang Hari, Bacoor Cavite matches the affluent lifestyle. Moreover, Ponticelli's gated subdivisions provide security. It's the ideal house for experiencing and participating in the best of both worlds: the peaceable living for expanding families, as well as the modern amenities and vintage neighborhood.
Property purchasers would discover Ponticelli's location right along Daang Hari, Bacoor Cavite, and experience the community's classical charm. Within a short distance of Tagaytay City, Cavite City, and Makati City, it is an ideal place since households can visit the cool climate in Tagaytay but also have access to enjoy the summer heat in the city.
Summer Expenditures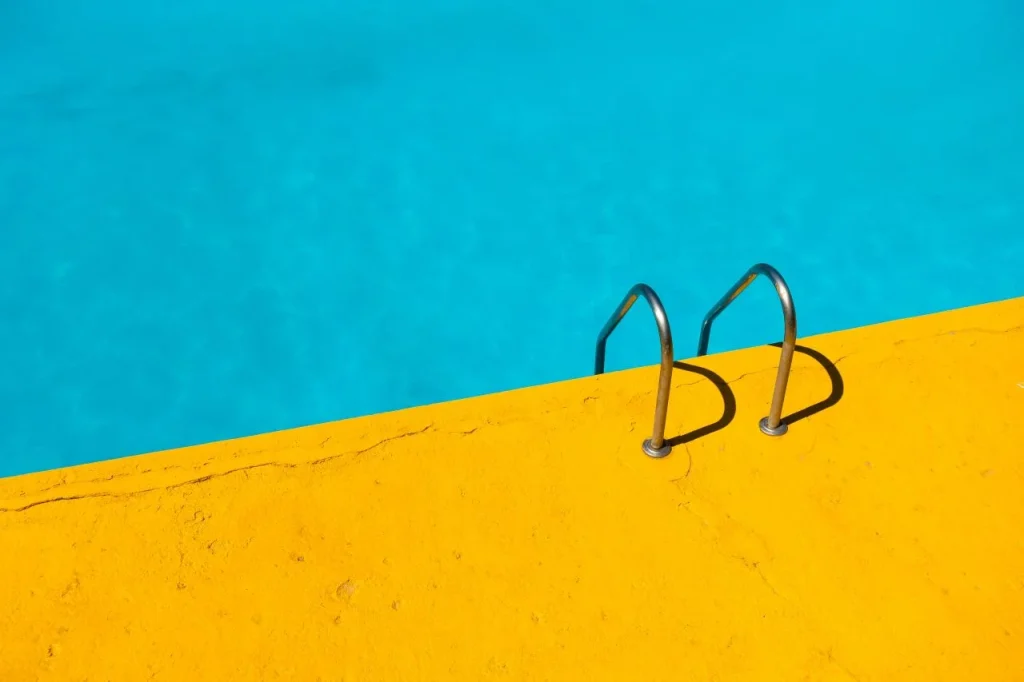 According to NBC News (2018), overspending may occur over the summer. People's money may suffer from the extended vacation mindset of the summer.
Unlike the Christmas season, the summer lasts up to 3 months, and many people choose to spend time with their families or each friend group organizing an outing together. Especially, many people miss spending time with their friends since pursuing careers made their life busier. The Holy Week is in the scope of the summer season, and that's why many families are spending more money on vacation or they go back and visit their designated provinces in the holy week celebration. It is also the best time to rest and take the opportunity of the long weekend. Others are visiting their vacation house. Hence, many people prepare to save extra allowance for anticipated summer expenditures.
However, According to Cabuenas (2023), The Energy Regulatory Commission (ERC) rejected the National Grid Company of the Philippines' (NGCP) request for monthly extensions on auxiliary services agreements on March 27, 2023, prompting the NGCP to issue a warning about potential power outages this summer.
The grid operator claimed that after accepting and opening bids for auxiliary services for Luzon on March 14, Visayas on March 15, and Mindanao on March 16, it was unable to grant the month-to-month extensions on ancillary services agreements.
The NGCP stated that it anticipates formally awarding contracts to successful bidders by April 18, 2023, while it's possible that the ERC's preliminary approval of the ancillary service procurement agreements (ASPAs) won't come until June.
Tips for Preparing for Summer Season
Summer delicacies can replenish the thirst and heat from summer, and they can be utilized in a more budget-friendly approach.
Sweet Delicacies during the Warm Weather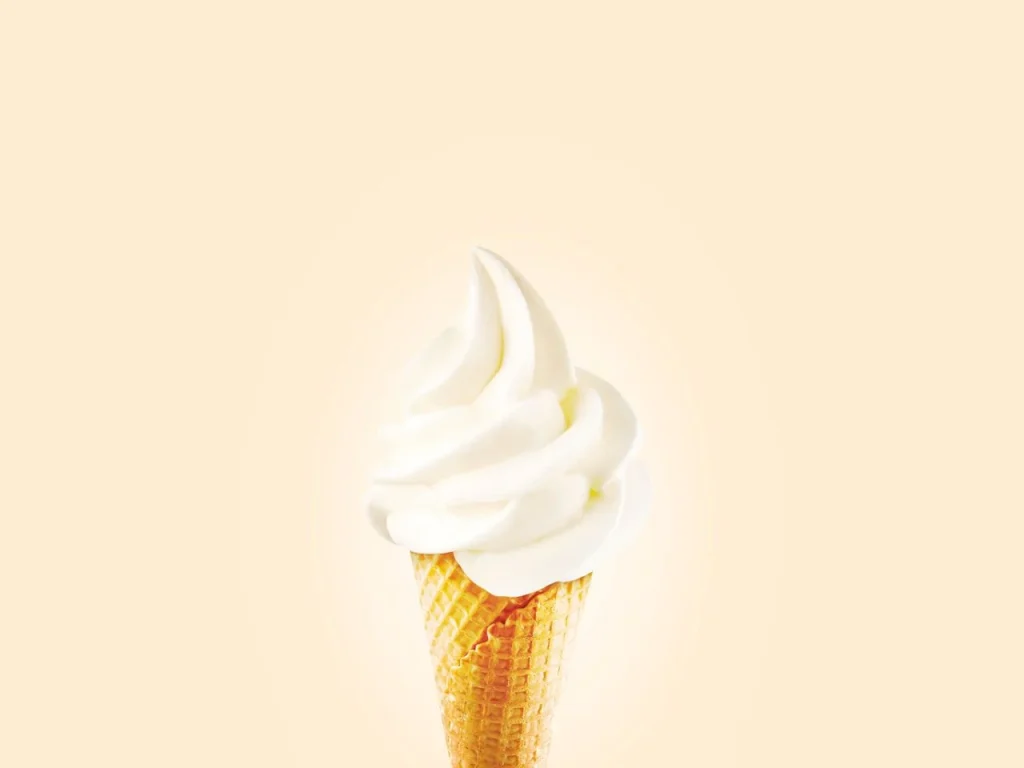 The best way to combat the heat during the summer season is to indulge in cold, icy, freezing desserts. Especially indulging in sweets with friends during miryenda or even after lunch course meal.
Halo-Halo
The popular Filipino dessert, Halo-halo, can translate to "mix-mix," True to its name, this snack is a mash-up of many flavors and ingredients that strangely complement one another nicely! Halo-halo is such a staple cuisine in Japan that a stall or kiosk sells it.
Ice Scramble
This dessert is a childhood nostalgia for most Filipino students when face-to-face classes are normal pre-pandemic, moreover, this is a popular, after-school delicacy. The signature common of pink is the most famous indicator of a scramble.
Who would ever not remember that delectable pink shaved ice delight with loads of milk, chocolate syrup, and miniature marshmallows on top? Intriguing vendors are notorious for choreographing the processes necessary to produce this frozen treat so that people can witness a tiny side show while they wait to be served. This is in addition to having a distinctive appearance.
Mais con yelo
Filipino ice cream, sweet milk, condensed milk, and shredded ice from sweet corn are all used to make the layered delicacy known as Mais Con Yelo. The origin of the dessert, "Mais With Yelo" is translated as "Corn with Ice." It sounds strange, but it's surprisingly tasty, especially when served with maize ice cream or even mango ice cream!
Hitting the gym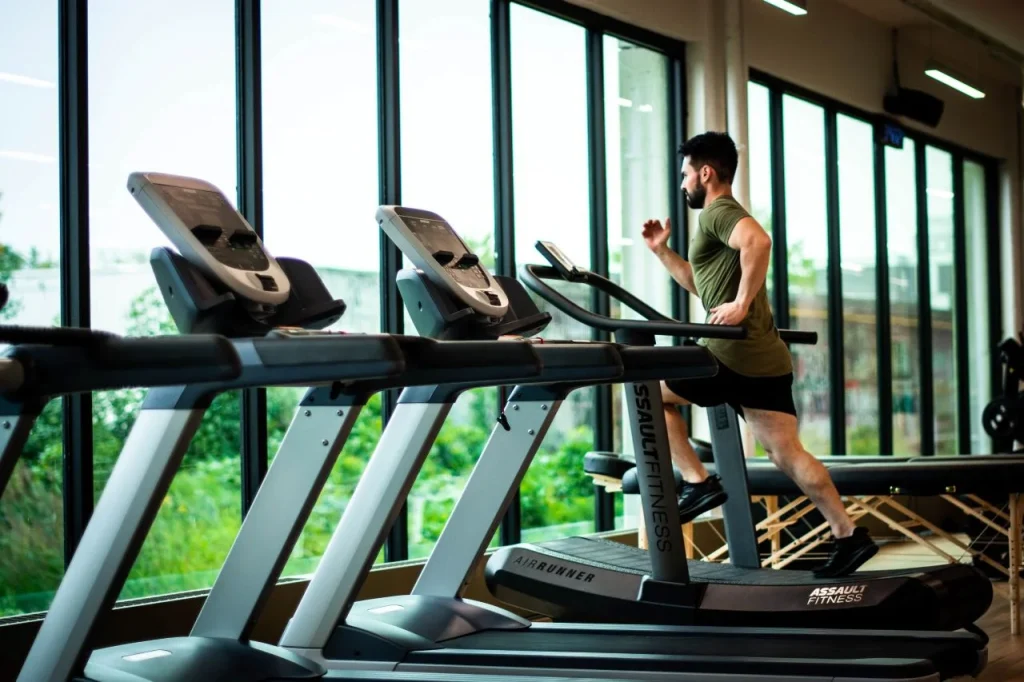 Achieving beach bodies is the main priority of island girls and boys. They want to present the best version of themselves by hitting the gym. Hitting the gym during the summer can burn more calories and produce more sweat. And with intense training, anyone will induce more water to stay hydrated. Many Filipinos are trying to achieve weight loss to have their tone and beach-ready bodies. They want to expose their skin once in a while of course!
The experts in fitness at Simply Gym Cwmbran say it's crucial to get to the gym this summer, even when the weather is nice. People frequently engage in outdoor activities like football, swimming, or tennis while the sun is out. Although it's fantastic that they are still moving, these outside activities don't have the same health advantages as strength training in a gym. Gains from muscle building and toning include better balance, fat burning, and a reduction in bone loss. Even simple daily tasks like carrying groceries might be made more accessible by it. Members must schedule gym trips into members' summer schedules in light of this.
As summer approached, many folks wanted to be in shape for their summer vacations. Gym goings have to keep up their excellent work if their planned vacation is still a ways off so that they are in peak condition for everything the summer has in store.
Wearing Fashionable Summer Clothes
Summer is the perfect time to flex beach bodies. Everyone wants to have fun and showcase their new fresh and summer-ready bodies. Summer is the perfect excuse to feel good about one's body. It is the perfect season to shred and tone the body since many carry holiday weight from December to January
.
Flaunting bodies wearing bathing suits promotes body positivity. Moreover, it uplifts each woman by being inclusive and progressive in the perception of beauty standards. Summer is the perfect opportunity to be comfortable in their skin and own it!
Wear Sunscreen to combat sun exposure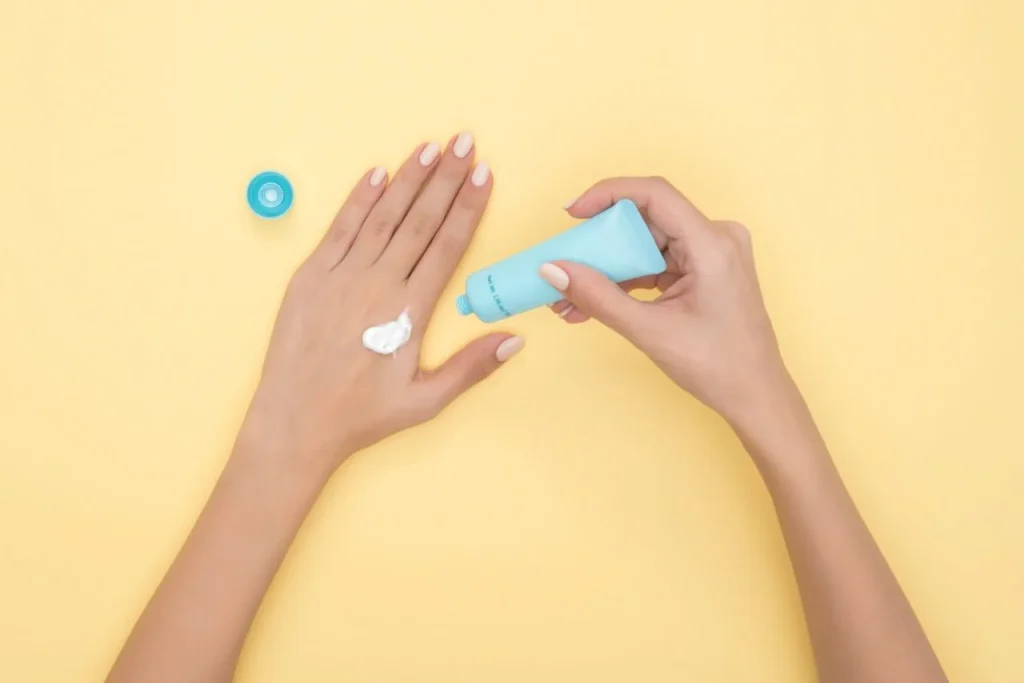 It is crucial in the summertime to always apply sunscreen. Especially the Philippines is a tropical country. The time has finally arrived for people to enjoy the great summer weather, which they have eagerly awaited. Before heading on the hikes, the water, the court, or the beach, remember to apply sunscreen, though. Using sunscreen is the first line of defense against excessive sun exposure.
Even though excessive sun exposure can have negative health effects like sunburn, wrinkles, early aging, and skin cancer, it can also have positive health effects like Vitamin D.
UVA and UVB rays are absorbed and reflected by sunscreen to provide protection. The Sun Protection Factor (SPF), which describes how much sunburn protection the average user will receive, serves as a gauge for the effectiveness of sunscreen.
The FDA advises using sunscreen with an SPF of 15 or greater, which pertains specifically to UVB ray protection, and that is branded "Broad Spectrum," which means it contains chemicals that protect against both UVA and UVB radiation.
Together, these labels show that sunscreen guards against all the negative effects of sun exposure. Despite these suggestions, there are still a lot of misunderstandings about the proper sunscreen strength and what SPF stands for. The minimum intensity of sunscreen that is advised is SPF 15, which blocks 93 percent of UVB radiation from the sun.
However, before applying sunscreen, following a proper and accurate skin regimen is essential to maintain good skin and avoid sunspots that can be irritating to remove. First and foremost, find the right cleanser, then apply toner. After applying toner, use serum based on the users' preference. Based on what they are trying to achieve. It's either through brightening, anti-aging, or a cure for acne. Then, lock everything up with a moisturizer. However, users must be cautious with what they are applying because certain combinations of active ingredients can irritate the skin and lead to more damage. Then lock everything up with sunscreen. Dermatologist recommends still using sunscreen even indoors as radiation can still cause skin damage.
Lastly, pollution can trigger skin irritation, so people must wash their face religiously and wait for intervals until the skin absorbs each product on their skin regimen, before they layer or proceed to their next skin care product. Also, the habit of reapplying sunscreen is crucial to protect the skin from sun radiation.
Spending time with family members in cool temperatures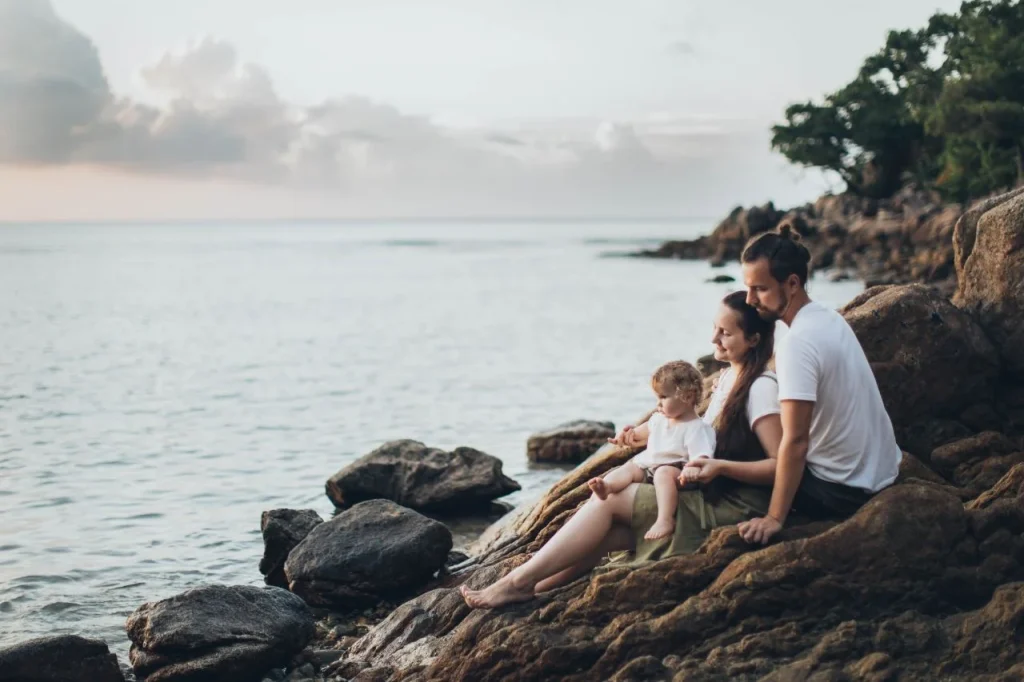 Many families are anticipated to visit cooler places or places with higher lands to escape the scorching and melting heat of the summer heat.
According to PhilStar (2023), Sen. Sherwin Gatchalian suggested Tuesday that schools return to the earlier calendar where the break was during the hot and dry months of April to May. This was done in response to the more than 100 kids in Cabuyao City, Laguna who were sent to the hospital due to heat exhaustion.
Gatchalian told reporters that the authorities had brought back the old-school calendar. There is a reason why that was implemented. First, since the Philippine elections always take place in the summer, more people will turn out to vote than during the rainy season.
He cautioned school administrators to maintain their children's safety and well-being to avoid repeat events, emphasizing that extreme heat can bring numerous ailments.
Staying hydrated
Everyone is aware that water is crucial to life. To keep the human body functioning at its optimum, we must stay hydrated. Water makes up over two-thirds of our body, and the human body requires a steady supply to function properly. We need to consume more during the summer since sweating depletes electrolytes and a lot of water.
Because water is lost through sweat when the body tries to cool down during the summer, people need to drink more water to maintain the water content in their bodies. Given that human bodies are 70% water, failing to drink enough of it—at least 8 glasses—will result in health issues, particularly ailments related to the heat.
Having access to water is crucial as well and wherever in every corner of a household, water should be attainable. Water dispensers are placed on bedroom countertops, and pitchers and glasses are on the living room's coffee table. Ice is essentially located and stored ahead inside the fridge to cool down the body from the scorching humidity.
Related Blog: Beat the Heat: How to Keep Yourself Cool This Summer