We've all experienced adapting to the new normal during the COVID-19 pandemic. There are the lucky ones enough to have avoided being laid off or retrenched by their respective companies and employers. Oftentimes most people remain in their job amidst the pandemic. Shifted towards or perhaps adapted to a working environment that feels familiar and foreign at the same time.
It can be surprising at first as one reminisces about their work-life inside the office. Some might say they miss their colleague's presence. May it be their top executive, immediate boss, team leader, project manager, and co-workers who work systematically under each of one's supervision. Let us not forget the other staff as well such as the cleaners, janitors, guards, receptionists, etc. as they are too integral to our daily life before when we were still working in an office setup. Every part of the organizational chart is important to a person's experience and communication on a daily basis.
It can be surprisingly tough at first, especially the first week of working from home. You might miss a partner on endless noisy team calls or a child who needs guidance on their homeschooling assignments to name a few. All of these factors are disorienting and exhausting which could lead to the loss of structure and continuity in terms of work ethic and performance.
And yet, not having to go to the office can offer surprising opportunities to develop a better work-life balance that could tailor to your own working time and taste.
In This Article, We Will Explore the Possibilities Offered by Home Working and Navigate a Path That Could Help Best Describe the Advantage of Working From Home.
Designing Your WorkSpace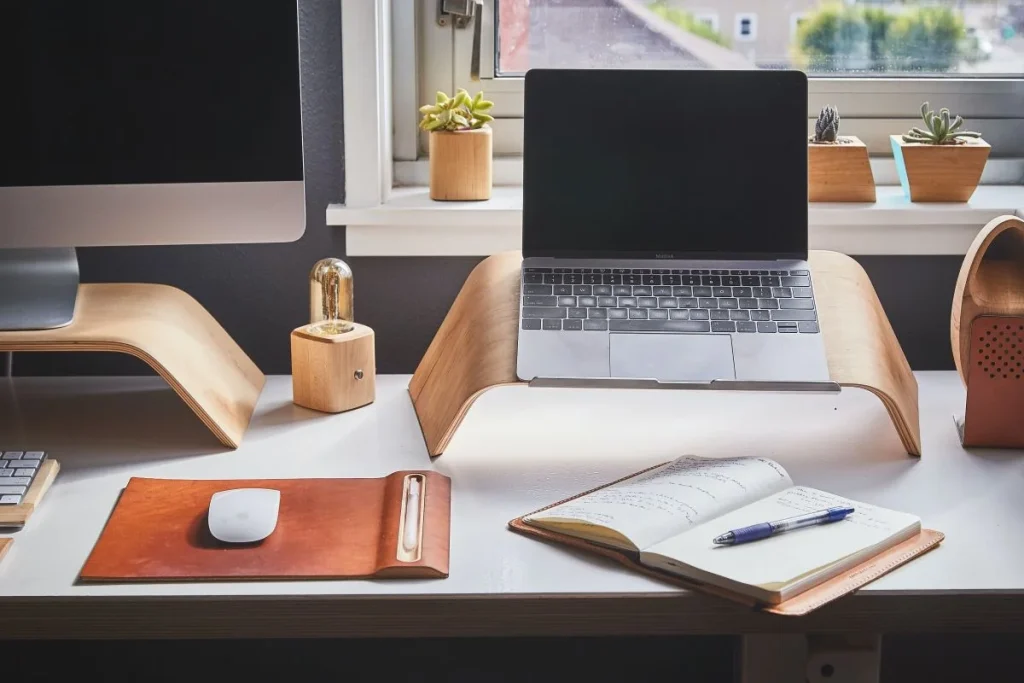 One of the most essential and effective ways to stay on track and disciplined on tasks, deadlines, or targets at hand is building or organizing your own workspace. Being able to properly manage all your tools and equipment is also as important. Having the ability to navigate and get things within your range of motion can help boost your productivity and lessen idle time such as getting up and looking for things from a far-away drawer or room for tools and equipment. Never forget the most important thing in designing your workspace and that's to get enough room to work comfortably and efficiently. What good is a working setup when you're not comfortable and things might be a little too crowded within your works space? Finding that perfect balance of comfort and efficiency is a must.
Some things that can help you organize are to look for dividers or metal racks that can help you sort your papers, documents, folders, and pens to name a few. In order to avoid a cluttered drawer or messy table that could mess up the flow of your work. Make it a place in which you will enjoy spending most of your time working. However, you also need to be clear to yourself and to your household members in which that certain place or spot at certain hours of the day is your own private workplace. You can also personalize your "office touch" such as putting your favorite figurines within hand reach for extra aesthetic and motivation, adding your favorite posters of your boy band or artist to help give you that extra boost of motivation and inspiration when doing your tasks, adding a family photo to help give you visualize on what you are working hard for to name a few.
Don't also forget to invest in high-quality office chairs, keyboards, mousepads, mice, and keycaps as they will also help you boost your performance as well. If you're often sharing a room with a family member or your pets. Remember to be assertive to remind people may it be your family member or your significant other and remember to put your pets outside your working environment to prevent distraction in terms of workflow but help create a silent environment perfect for online meetings and calls.
Pick your spot with light, air, and noise in mind, too. Have enough light to see your keyboard clearly, but avoid reflected screen glare. Open a window if you can for fresh air. However, if your neighborhood is noisy, consider using headphones and noise-canceling apps from your headphones or software as well.
Keeping a Healthy Routine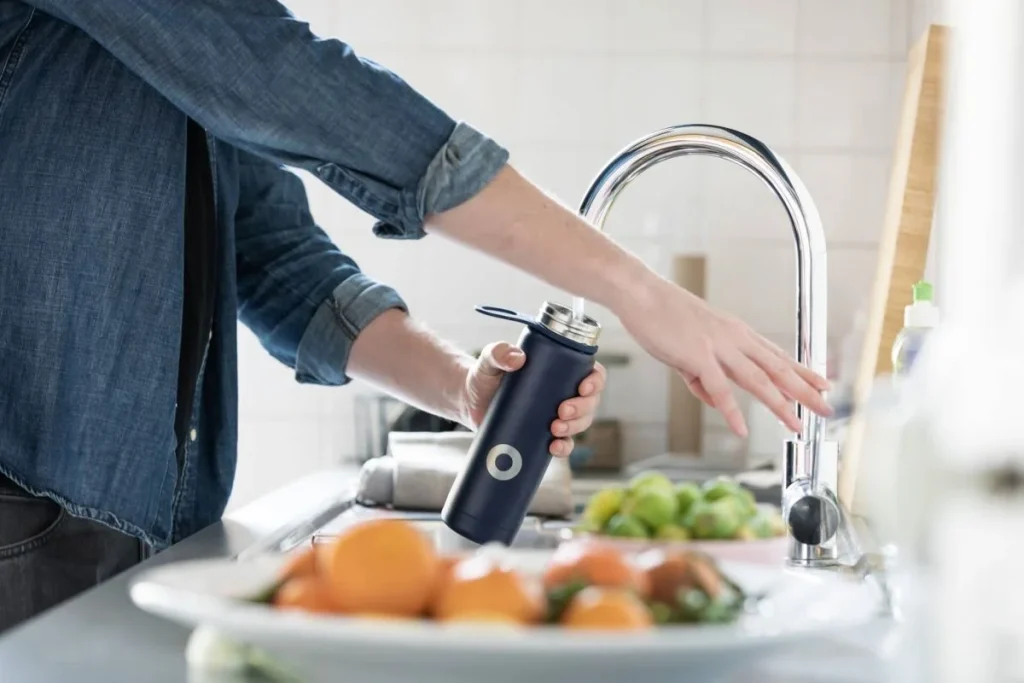 Adapting and working from your home can impose a certain level of stress or challenge on your physical and mental well-being. Your body as the weeks goes by would often start to change or adapt to your current livelihood as you continue your days working from home. You may notice different eating patterns that could determine if you're eating more or eating at the right time. The mindset of being able to do things at your own pace and sometimes procrastinating minutes away from deadlines could often increase your mental stress levels. It would be best to establish good routines, discipline, and mindset in order to abstain away from unhealthy mannerisms or behavior.
Without the time spent commuting, it may be tempting to start earlier and finish later. This can make you more tired than usual, so make sure that you keep to regular times for starting and ending work. Or could bring the opposite effect such as waking up a little bit late to clock in and clocking out thirty minutes earlier than normal due to lack of supervision by immediate superiors.
Always ensure that you get enough sleep and that you eat at regular times. Be careful as well when taking a snack can leave you feeling hungry at the wrong times and change your eating pattern which could end up as an irritable result.
Regular short breaks can keep you energized, and focused, and will also rest your eyes from continuous screen time. Try setting a countdown timer while you do your tasks. When the alarm goes off, reward yourself with a five- or 10-minute break to make a coffee, or get some fresh air. Always remember, the idea is to take a screen break and not swap to a different screen such as picking up your phone.
Working Securely at Home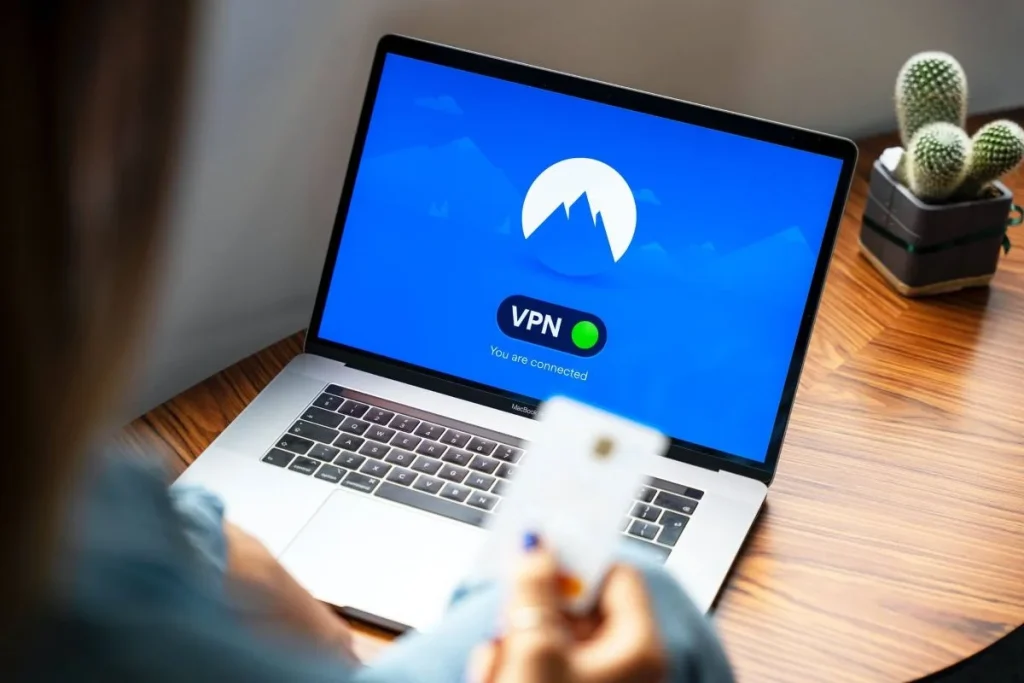 You're likely accessing your organization's data and systems remotely, especially at home. It's best to be ready and take all the protective measures you would when working in the office and more such as uploading your data and files in a secure cloud database.
Use only secure WiFi networks that require a password for access. Maintain strong password protocols and ensure that you're using a Virtual Private Network (VPN). Your organization will likely insist on this as it greatly improves cybersecurity.
When you back up your data, don't save sensitive material to removable media such as USB sticks or flash drives. These can transfer malware and viruses, and you can also lose them easily or corrupt your whole personal computer in the process.
Lock your computer when it's unattended, even if you're only going to be away from it for a few minutes. Your partner and family likely aren't security risks, but they shouldn't be allowed to see confidential data, while random keystrokes by your children or pets can cause havoc especially when handling data in Excel, SQL, etc.
Keep your devices in a safe place, out of sight of anyone who might be passing your window or workspace. This is particularly important if your home can be accessed by anyone you don't know well such as working in an apartment, condominium, etc.
Related Blog: Dressing Up While Working From Home