There will undoubtedly be people who are currently starting a family or who have even already started a small family among the many houses in the Philippines. Most of them have kids of various ages and are in the stages of growth, who are eager to make new friends at other playgrounds, and who are highly interested in wandering around.
The reason why, a lot of home buyers seek houses in the Philippines that are situated in a highly accessible location in order to enjoy the benefits of living close to any shopping centers that offer an indoor playground for kids who seek to have an awesome and unique playtime experience.
Moreover, among the numerous indoor playgrounds or play areas designed inside various malls, it is apparent that Kinder City has become quite popular for a lot of kids as well as adults who still have a child at heart.
This article will essentially discuss everything about Kinder City, not just for the children, but for people of any year of age; and for first-time parents who are eager to provide their children with the ultimate indoor playground experience.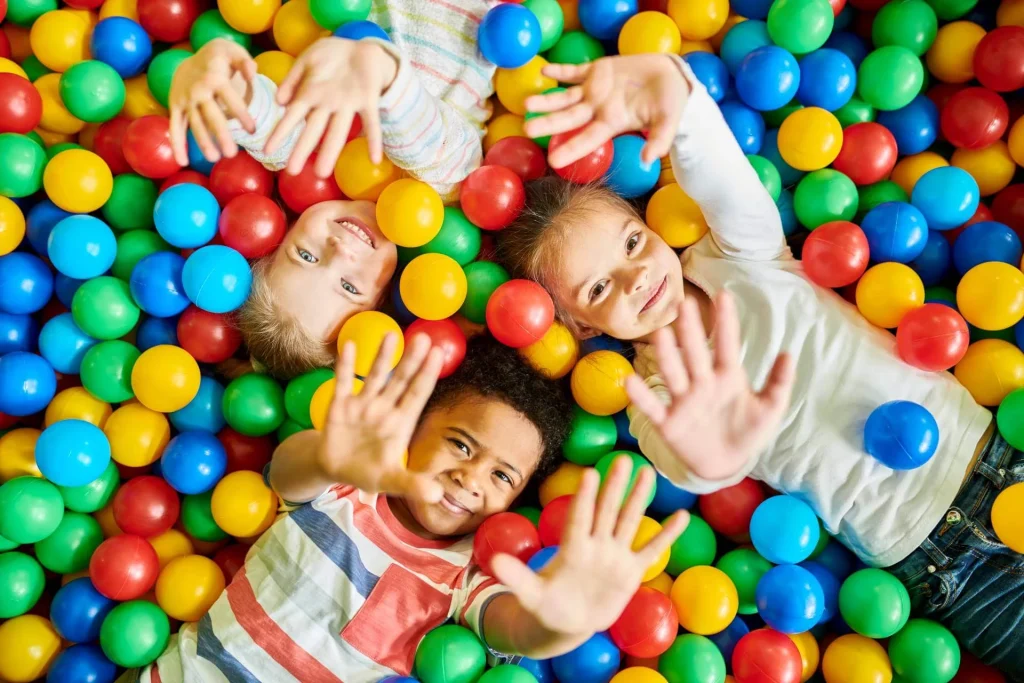 Kinder City: the Ultimate Indoor Playground
Instead of staying all the time in the comforts of their houses in the Philippines, parents have the opportunity to treat their kids to an exciting day at the well-known indoor playground in a town called Kinder City, where they can slip, slide, jump, and bounce their way through the massive world of amusement, joy, and adventure. The majority of Kindercity branches are placed in Vista Malls, allowing families to visit and take part in the same enjoyable activities at the Vista Mall branch closest to them.
Furthermore, of all the branches of Kinder City, it is evident that Kinder City Evia is known to be the biggest branch to date. In addition to the slides, ball pits, and other play areas, the Evia Mall branch has special amenities like a beauty salon identified as "Ever After Salon" as well as an arts and crafts area called "Little Hands Studio". Additionally, it features a sizable party area where parents may host events for the kids.
On top of that, the Kinder City Evia also features "Once Upon a Town," a rebuilt village with a cafe, a medical facility, an auto repair shop, a fire station, and even a mayor's office, where children can engage in various forms of role-play.
Kindercity Rules, Terms, and Conditions
To further ensure the safety and fun experience of every family, Kinder City has posted the following rules and regulations that are to be followed at all times:
NOTE: The provided rules, terms, and conditions are only the highlights. For clear and more detailed information, you may visit the Kindercity website: https://kindercity.com.ph/
Every guest must book online through the Kindercity website, choose a play timeslot, and make payment in order to obtain the Kindercity online play passes that need to be provided upon entry.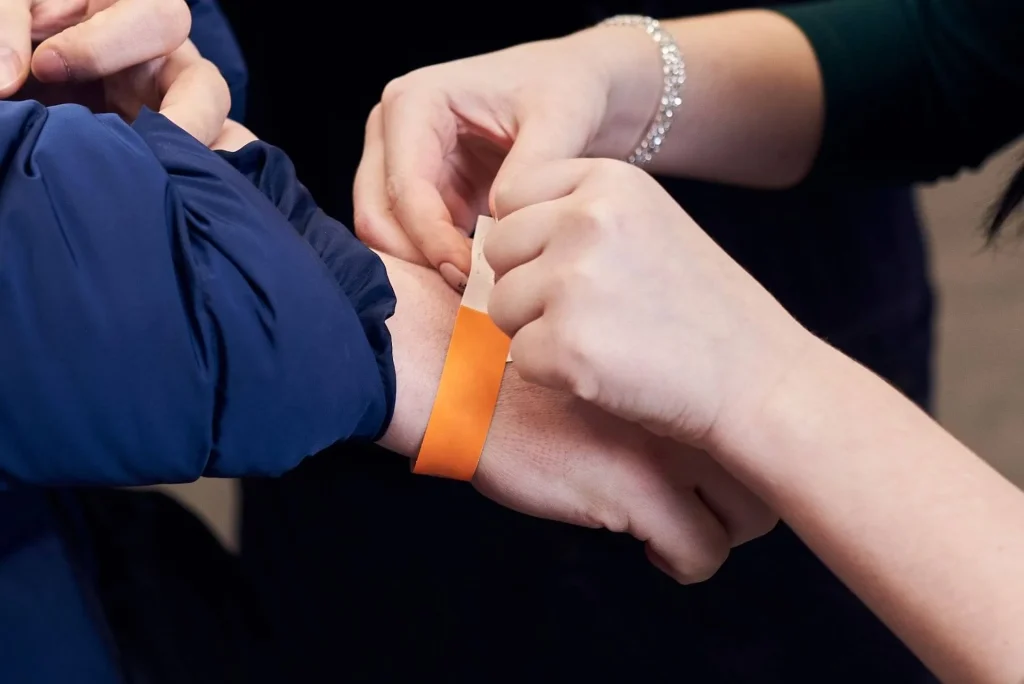 Each kid must be accompanied by an adult who is at least 18 years old and fully vaccinated, wherein they must also present their vaccination card upon entry. A maximum of 2 companions per child will be permitted, and a maximum of 2 children per adult companion can be brought along but at least one of them must be 7 years old or older.
The government-issued 20% discount is only available to PWD and senior citizens, and both groups must present a government-issued ID during payment verification and branch verification.
Kinder City has a strictly no face mask, and no entry policy. Wear face masks properly at all times while on the KinderCity premises.
A maximum of 75 kids and 2 adults are allowed in the play area at a time. A 20-minute interval will be arranged for cleaning and sanitation after each 1-hour play time. (The schedule for play and cleaning at Kinder City is available on their website.)
Before entering the play area, a temperature and health check will be performed.
The parent or guardian is responsible for making sure that their kid complies with KinderCity's standards and is always in charge of their actions while on the grounds.
All visitors must wear socks. To ensure risk-free play, get rid of any sharp objects from your own body.
Keep any accessories, valuables, and purses in a safe place. The play area does not allow the use of carriers or strollers.
Children or parents with the sickness are not eligible for admission for the safety of all guests and will be asked to leave immediately. Any consequences that result from this condition while the kid is in the play area will be the responsibility of the parent or legal guardian.
The parent or legal guardian should accompany participants who require special assistance. No kids should ever be left unsupervised.
The play area is not permitted to have food or beverages.
Toys must be kept in their designated areas and put back where they came from. Guests will be charged for any lost, broken, or damaged property.
Within KinderCity, recording videos and taking pictures is only permitted with management's permission.
The management and staff of KinderCity are not responsible for mishaps, damage, or harm of any kind.
Re-entry is absolutely forbidden.
Strictly no changing of companions.
The management of KinderCity maintains the right to refuse admittance or, if necessary, to eject disrespectful guests without issuing a refund.
In the event that there are power failures or other unforeseen circumstances that shorten the playtime, KinderCity is not bound to reimburse the fee.
Injuries caused to participants as a result of risks and dangers related and associated with the games and amenities, including but not limited to falling, collisions with other attendees, loss of balance, lack of control, etc., and those leading to in various injuries and/or accidents, are released from liability by KinderCity, its managers, management, and employees.
Any and all third-party claims resulting from the aforementioned circumstances are waived by KinderCity.
The user of the site and on behalf of anyone participating who is under 18 years old indicate by entering the premises that they have read, understood, and agree to be bound by all terms.
Pets are not permitted on the KinderCity grounds.
Photo from kindercity.com.ph
KinderCity branches:
Vista Mall Dasmariñas (Augustine Grove, Emilio Aguinaldo Hwy., Dasmariñas, Cavite)
SOMO (Molino-Paliparan Rd., Molino IV, Bacoor, Cavite)
Evia Mall (Evia Lifestyle Center, Daang Hari Road, Las Piñas City)
Vista Mall General Trias (Arnaldo Highway, Sitio Elang, Brgy. San Francisco, General Trias, Cavite)
Vista Mall Malolos (MacArthur Highway, Brgy. Longos, Malolos City, Bulacan)
Vista Mall Taguig (Camella Taguig Road, Taguig City)
Vista Mall Global South (C5 Extension, Brgy. Manuyo Dos, Las Piñas, Metro Manila)
Vista Mall Iloilo (Savannah, Brgy. Pulo Maestra Vita, Oton, Iloilo City)
Vista Mall Naga (Maharlika Highway, Naga City, Camarines Sur)
NOMO (Molino Blvd., Brgy. San Nicholas 1, Bacoor, Cavite)
Vista Mall Pampanga (MacArthur Highway, San Agustin, San Fernando, Pampanga)
Vista Mall Sta. Rosa (Tagaytay Rd. Don Jose, Santa Rosa, Laguna)
Vista Mall Tanza (Tanza-Trece Road, Brgy. Punta 2, Tanza, Cavite)
Read more: The Best Manila Recreational Areas to Visit With Your Kids