Pottery is one of the oldest art forms in human history, having played an important role in the development of many civilizations. This is especially true in the Philippines, which has its own extensive past with the aforementioned craft of molding clay that has continued to thrive even to this day.
As a practical hobby, getting into pottery means being able to create personalized utensils and kitchenware that are not only useful for everyday life but are also an excellent way of expressing oneself. There is also the potential of being able to sell these creations to others and start your own pottery business once a certain level of skill is achieved. Thus, the appeal of pottery is not only in its rich history, but also in its practicality, aesthetics, and potential as a source of revenue.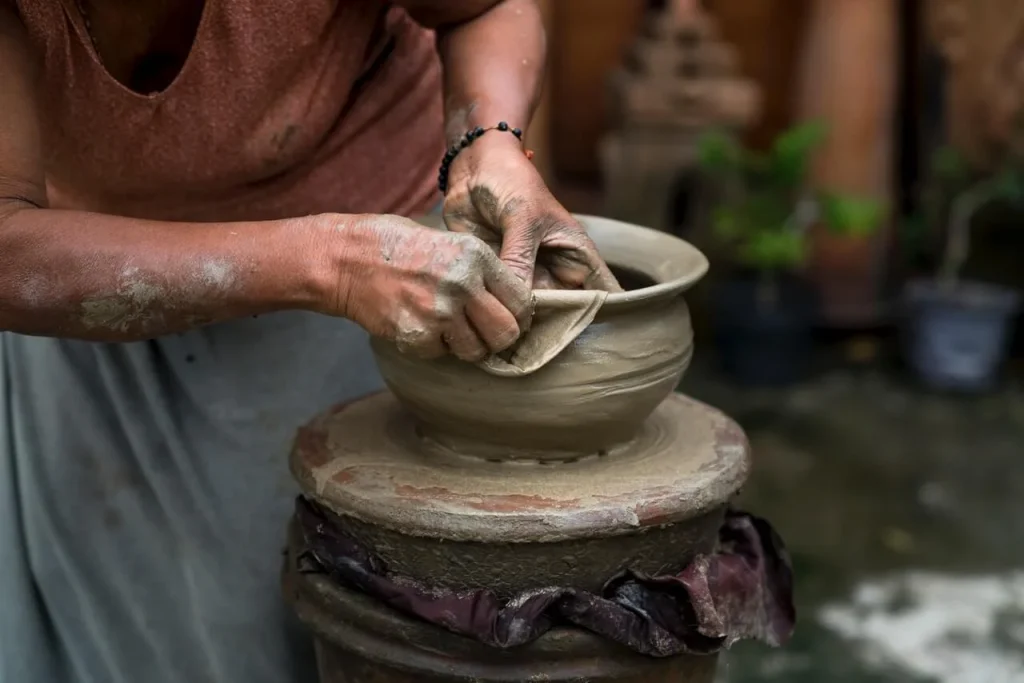 So, for those who are interested in trying out this respected art this summer, below are four tips on how to get into pottery in the Philippines.
Do some In-depth Research Beforehand
As a general rule before going into a hobby, it is recommended to first do some research about it to get a better understanding of its intricacies. This would then provide a quick assessment that can be used to determine if an individual wants to dedicate themselves to the pastime.
There are several resources online that can give a brief primer on the basics of pottery, it is simply a matter of looking them up in the right places to get into the knowledge of the craft. These can either be in the form of blog posts from established potters, Youtube videos, excerpts from online pottery sessions, and other similar sources. When doing research, one must take careful note of which source they're relying on, since there may be a possibility that the information being shared is inaccurate, thus leading to a flawed perspective on pottery.
By learning a few things about pottery beforehand, not only will one get a glimpse of how it works, but they would also be able to ask themselves if pursuing this craft is something they want to do in the future.
Find and Join a Pottery Hobby Group
In this day and age, it has never been easier to find like-minded people who share the same interests and hobbies. Out there on the internet, especially on social media websites such as Facebook and Reddit, one can discover hobby groups involved in pottery wherein they can read about the experiences of their members with the craft along with being able to observe their works.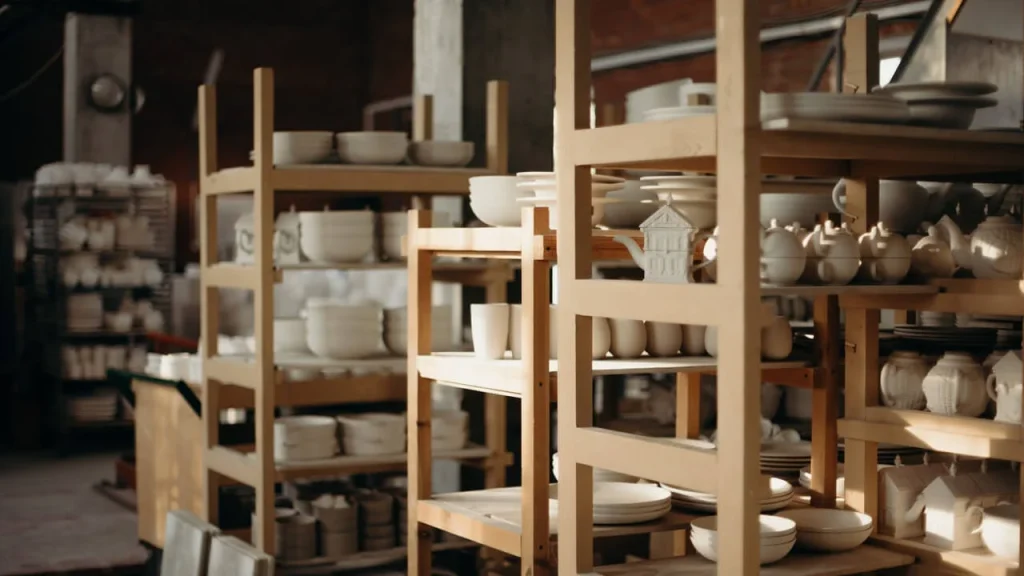 Finding and getting involved in a pottery hobby group is a great way to get introduced to the art form since there would be many veterans that would be willing to share the joys of pottery with beginners. Hobby groups are also an excellent source of advice when it comes to the more financial aspects of pottery, such as asking what the best brand of pottery wheel is available in the market, what are the materials needed who is the best supplier of quality clay in one's area, and which pottery studio has the most high-end and reliable facilities. As a bonus, there is also the potential of making lifelong friendships that can stem from the shared love for pottery.
While pottery can be enjoyed alone, it is always better to be part of a group that possesses the same passion and understands the joy of making practical art from mere clay.
Sign up for an Online Pottery Class
The COVID-19 pandemic has led to many significant changes in many businesses in the Philippines and pottery studios are no exception. Where once one had to learn how to make pottery in person inside a studio, current circumstances have instead led to the prevalence of online pottery classes that anyone can do at home.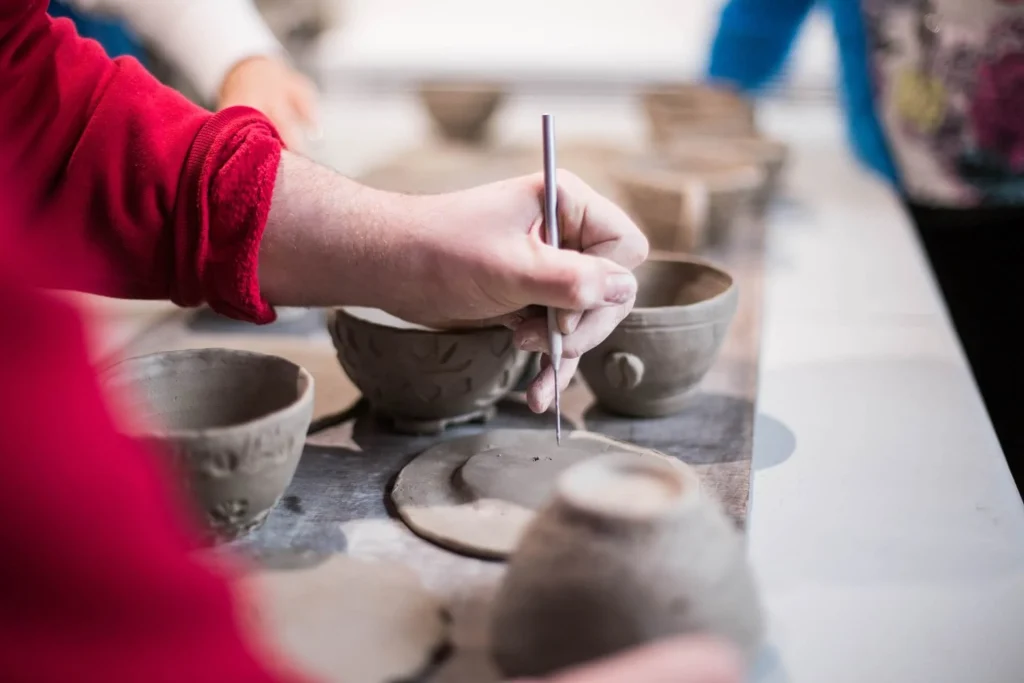 For those living in Makati, Kibō Studio provides a two-hour online session covering the fundamentals of hand-building pottery for the price of ₱2,800.00 PHP. Processes such as glazing and proper storage and handling are also covered in the course as well in order to provide the most experience possible online. Participants of this class can then ship their creations to the studio to be fired and glazed, wherein the finished work is then delivered back, allowing them to see and utilize the fruits of their labor.
There are of course other studios in the Philippines which offer online workshops, and one only needs to search on the internet to find those in their respective regions.
Personally Participated in a Pottery Workshop
As a kinesthetic art form, there is only so much that one can learn about pottery through online means. For those who seek to take pottery seriously, the best option is to then attend physical classes in the many pottery workshops in the Philippines.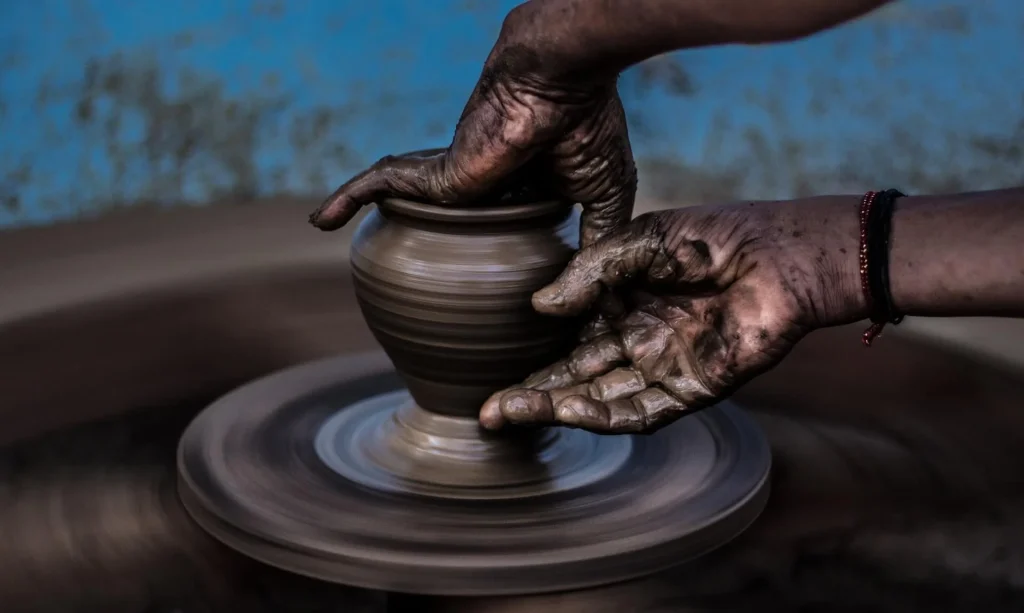 A more hands-on experience in pottery under the guidance of professionals is a surefire way of fully immersing oneself in the craft. Many details that are often overlooked online are easily explained in person. In Manila alone, there are already several pottery studios that are currently offering limited face-to-face sessions for those willing to go to the next level in the hobby. Wabi-Sabi studio is an example, being a top-tier ceramic studio located in San Juan that offers crash courses in pottery and one that has been frequently visited before by various local celebrities. Here are other recommended pottery classes and pottery stores in the Philippines: Hey Kessy Pottery, Ugu Bigyan's Potter Garden, Wabi Sabi Studio, and Tahanan Pottery.
Taking a studio class is a sign that one is truly taking pottery sincerely, and a choice that one should only consider if they're willing to spend both a hefty amount of time and money to achieve it.
Overall, getting into the hobby of pottery is relatively easy in the Philippines, especially so through the use of the internet. For the aspiring potter, there are multiple venues catering to the hobby in Manila alone, and many others outside the capital. One only needs to reach out to take the first step into learning how to make ceramics.
Pottery can be considered a relaxing activity, one that can be enjoyed in the comfort of one's own home. For upper-middle-class Filipinos looking for a house and lot for sale in Sta. Rosa Laguna, then Valenza is the ideal choice.
Located just along the Sta. Rosa Tagaytay Road, Valenza offers the ideal serene suburban lifestyle while also still providing convenient access to modern necessities needed for family life. Each home is inspired by Italian architecture, giving the best atmosphere and amenities for anyone looking to buy a house and lot for sale in Sta. Rosa Laguna. It is also just 30 minutes away from Tagaytay, convenient for those wanting to take a trip to the area for leisure or to appreciate the pottery scene in the region.
For anyone seeking to invest in a house and lot for sale in Sta. Rosa Laguna, why not consider Valenza by Crown Asia?