Easter Sunday is one of the most awaited celebrations for children as well as those adults that are kids at heart. Easter celebration only occurs once a year so why not make it extra fun and memorable? It is very simple to achieve and join this fun event. How? People have options if they want to join an event inside the mall or in a residential property like the subdivision in Imus Cavite.
There is so much to do during Easter Sunday such as interactive games, crafts activities, or even setting up giant inflatables for the kids. This blog is perfect for those who are planning how to make Easter Sunday more exciting and engaging. Here are some Easter Sunday activities that can be held inside the subdivision which will surely be remarkable not just for the kids but also for the whole family. Let the games begin!
Arrange a Neighborhood "Easter Egg Hunt"
What is Easter Sunday without an Easter egg hunt? An Easter egg hunt is a timeless tradition that never goes out of style. It's a fun pastime that kids of all ages may participate in. The secret to a good Easter egg search is to make it quite difficult for young children but not too demanding. The organizer is going to hide Easter eggs in different locations depending on the age of the youngsters. Make it simple for younger children by hiding them in open areas, while utilizing creativity to make it more difficult for older children.
Provide children with a basket or a loot bag to collect their eggs in order to ensure that they will not drop them. Eggs can be hidden outside in a variety of locations, including garden beds, mailboxes, under trees and flowerpots, and on branches. Inside, conceal them beneath stuffed animals, behind chairs, tables, and toys, as well as on bookcases and toy boxes. Crown Asia offers a subdivision in Imus Cavite which is a perfect setting for this activity since it is spacious, safe, and clean. Moreover, people have different kinds of Easter egg hunts, and it depends on them if they will want plastic Easter eggs or real eggs.
Organize Arts and Crafts Activities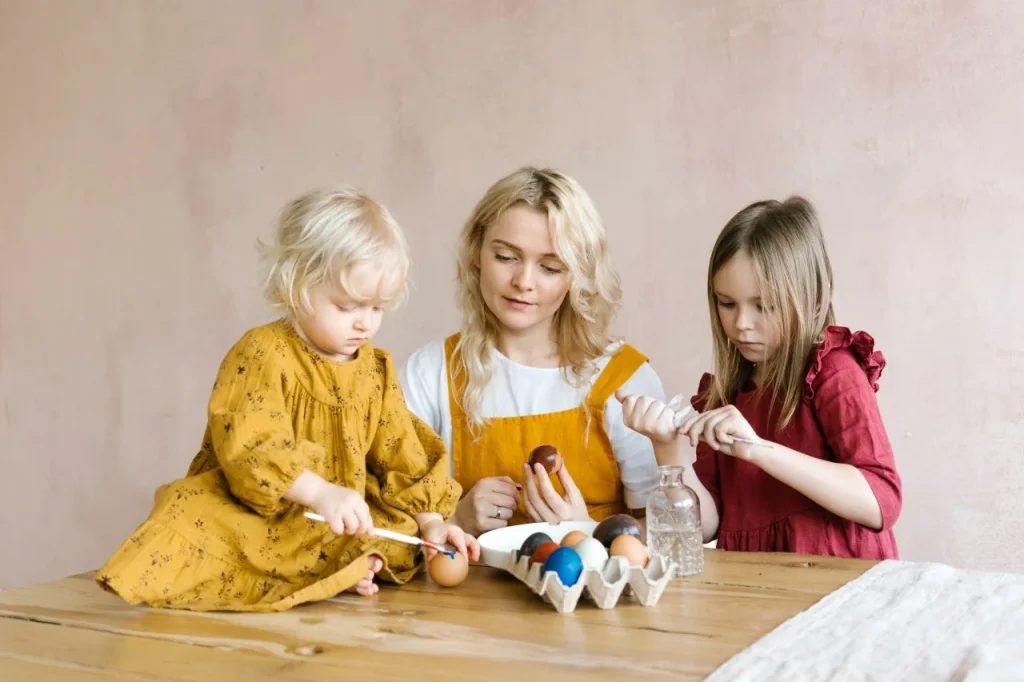 Easter is an excellent opportunity to get creative and make some enjoyable crafts. People can create their own Easter baskets, design eggs, or construct Easter-themed decorations for their homes by putting up a crafts station. Crafting competitions and awards for the best designs can also be held by organizers. The participants can search for inspirations and designs on Pinterest or anywhere online for the egg decorating contest to make sure that this activity will not consume all their time by just thinking of what to put and what color should be combined to make it a winning piece.
This activity is not tiring compared to the Easter egg hunt or any Easter games. With that, for those who do not want to exert so much effort and energy, this activity is definitely the one. Participants for this activity will only do egg painting, color Easter coloring pages, and other kiddie activities that the artsy ones will surely enjoy.
Easter Parade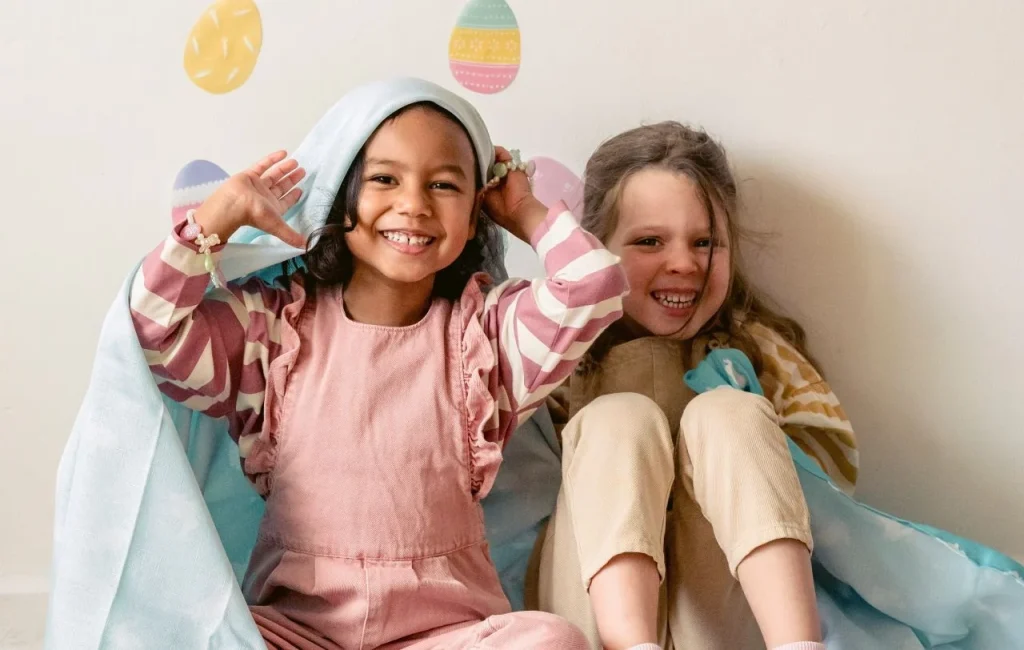 Participants and other people in the community can join to showcase their outfits in pastel colors, bunny ears, or any accessories that will match the whole outfit. The whole family can dress up in their Easter bunny costumes which are really cute, isn't it? The organizer can pull off a parade before the start of the whole program to have a light and beautiful start. Participants can carry their colorful eggs with them while doing the parade just to add a little extra entertainment to other people.
Think of Fun Easter Games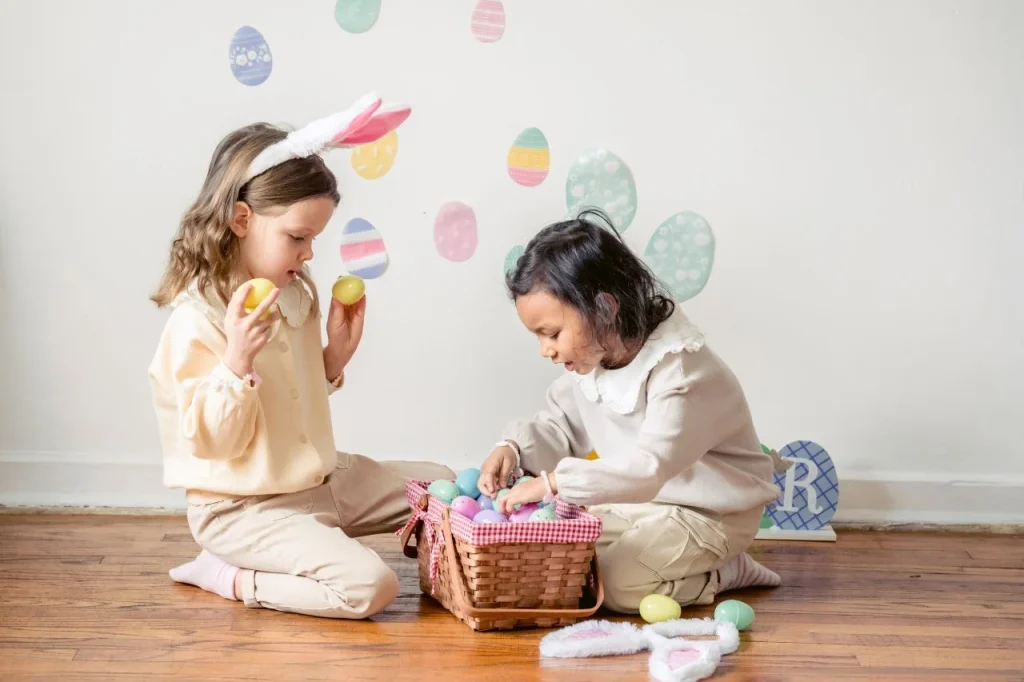 Easter is a time for gathering with family and friends, and every year offers a new opportunity to build cherished memories. There are a lot of entertaining and engaging Easter games that the kids and the whole family will surely enjoy such as the bunny hop wherein the kids will form a straight line and music will be added while they are continuously hopping just like a real bunny. Aside from that, kids can also play Easter bingo by simply printing out adorable Easter cards then the jelly beans will be used to mark the squares. Easter egg toss is another game that will surely bring lots of fun to people because it is a classic game that most people are familiar with how hilarious it is to play this game.
Aside from the aforementioned Easter games, there are still a lot of games to enjoy such as water balloon toss, challenging obstacle, game booths, parlor games, and the list goes on. Want to know what's the exciting part here? Definitely the special prizes! The winners can claim loot bags with candies and chocolates. Who doesn't want to have that, right?
Plan an Easter Brunch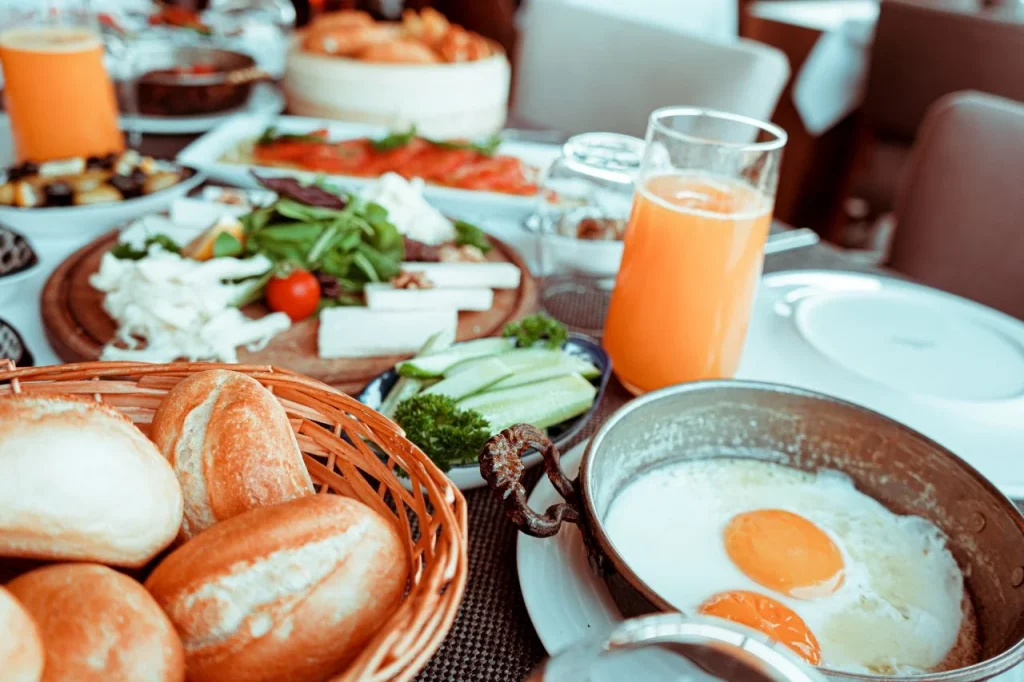 Easter celebrations are not complete without food. People can bring a potluck and share it with everyone to make the experience more memorable. After all the fun activities, people usually look forward to eating and tasting hot cross buns that came out fresh from the oven. Organizers can also use cups, utensils, or plates with adorable designs that the participants will appreciate and boost their appetites.
If You're Looking For Other Easter Sunday Activities for the Kids, Here Are Some That You Can Do at Home:
Scavenger Hunt: Create a scavenger hunt with clues leading to different Easter-themed items like Easter eggs, bunnies, or carrots.
Easter Bingo: Play Easter-themed bingo with printable cards featuring Easter-related pictures or words.
Storytime: Read Easter-themed books like "The Tale of Peter Rabbit" or "The Easter Egg" to the kids.
Outdoor Activities: Take the kids outside for some Easter fun. You can have an egg and spoon race, play hopscotch, or have a picnic.
Lastly, attend a Mass on Good Friday or Easter Sunday
The true meaning of Easter Sunday is attending a church service that the whole family can attend and participate. People can attend mass at the church or even virtually for those who do not have the chance to go out.
Easter Sunday is a yearly tradition to some because it truly gives fun, excitement, and bond to the families and neighbors. The subdivision in Imus Cavite is definitely the perfect location to do such fun activities because it is safe and spacious enough to perform various Easter activities.
Related Blog: Fun Recreational Activities You Can Do in Metro Manila