Updated as of February 13, 2023
Christmas and the new year are just around the corner. It is unmistakably the most wonderful time of the year. If you have children at your house and lot for sale in Cavite, you know that it is hard to contain the kids' excitement during this season. This is the best time to spread love and joy in your home in Ponticelli in Bacoor, Cavite. Holiday activities with your children will make the festive season even more celebratory. Below are some Christmas activities that can you can do with your children to observe Christmas.
Fun Home Activities for Kids for the Holiday season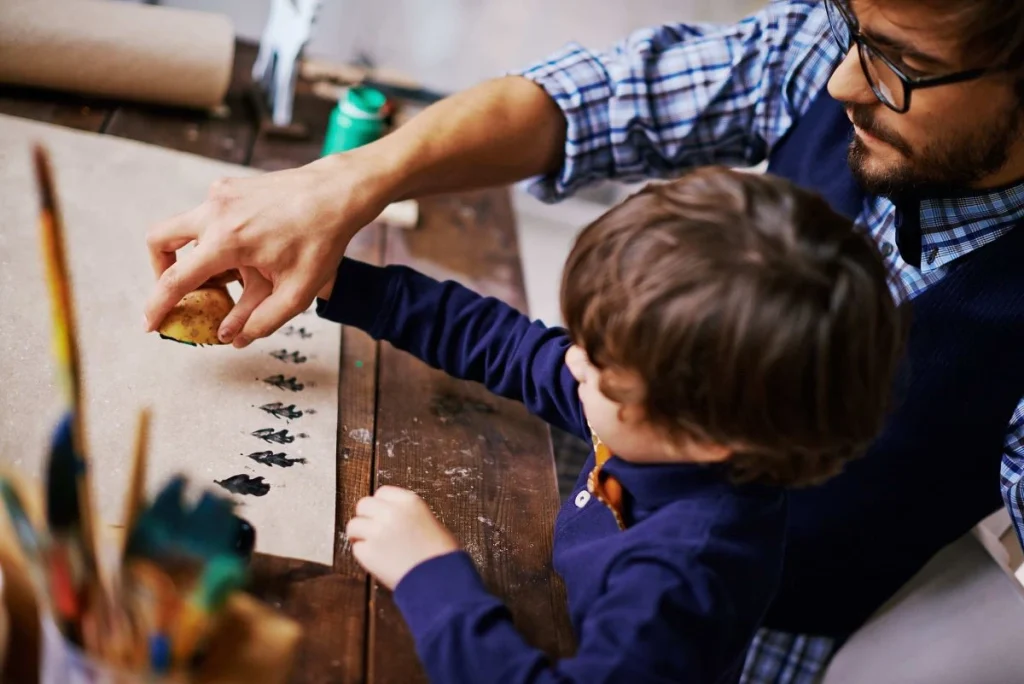 Starting a Christmas Countdown
Start with a simple Christmas Countdown. Just prepare a calendar where your child can cross out the days, to know when Christmas is coming. If you want to bring this countdown to a different level, you can make a simple DIY Calendar where the kids can peel off the days and find their surprise underneath it. Let them eat a different treat every day until D-day. This will definitely build up their excitement. You can also give them an advent calendar filled with surprises perfect for excited kids.
Sing Christmas Carols
Who doesn't love to sing? And as Filipinos, it is pretty much ingrained into our DNA. Your kids would surely love to and making them sing or giving them a platform to sing would help a lot in their development and confidence. It doesn't matter if they sing well or not, encourage them to sing this Christmas and make them have some holiday fun. Who knows, maybe your child might be the next singing sensation in the country.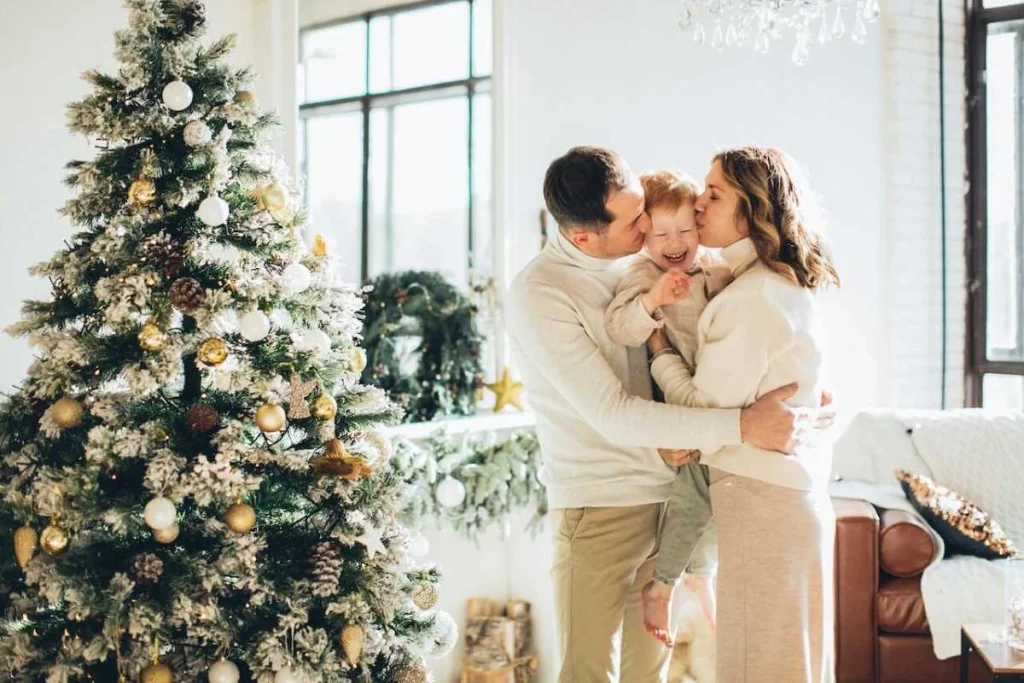 Setting up Christmas Decorations
Let your children decorate the Christmas tree. You can make this activity more exciting by allowing the kids to make their own decorations. Whether they do some arts and crafts or decorate it with their toys, this will spark their originality. Christmas Trees need not be uniform or perfect. A touch of the children's love and design will make it more homey and merry.
While your kids are putting up some Christmas ornaments, you can also do other tasks such as setting up the Christmas lights. Christmas wouldn't be Christmas without these lights bringing warmth and brightness to your home for the holidays.
Make your home into a Christmas Village and set up different types of decorations with your kids. Go to your local holiday market and get as many Christmas decorations as you can. Let your kids pick out some as well.
Making Christmas Parols
Making Parols is a Christmas tradition in the Philippines that is slowly fading. With the parent's busy schedules, it is becoming more convenient just to buy a Christmas star than make one. However, this is a very exciting activity for the kids. It also develops their creativity and handiness. It would be nice to take some time off to make some parols. It's also a great decoration for your Crown Asia house and lot for sale in Cavite – a proud end product of your children's love effort.
Paper Christmas Tree Craft
For additional decorations in your home or in your Christmas cards or if you just want to keep your kids occupied while you set up for Christmas, then a Christmas craft party for your kids would be fun. It would also be a nice touch for some personalized Christmas decorations made by your kids in your home. Go forth and give them a huge collection of papers and art supplies to cut into trees, Christmas hats, Santa Claus and etc. Once done, give them a nice cup of hot chocolate or some candy canes as a reward for their hard work. Christmas only comes once a year, so make special moments with this fun Christmas activity.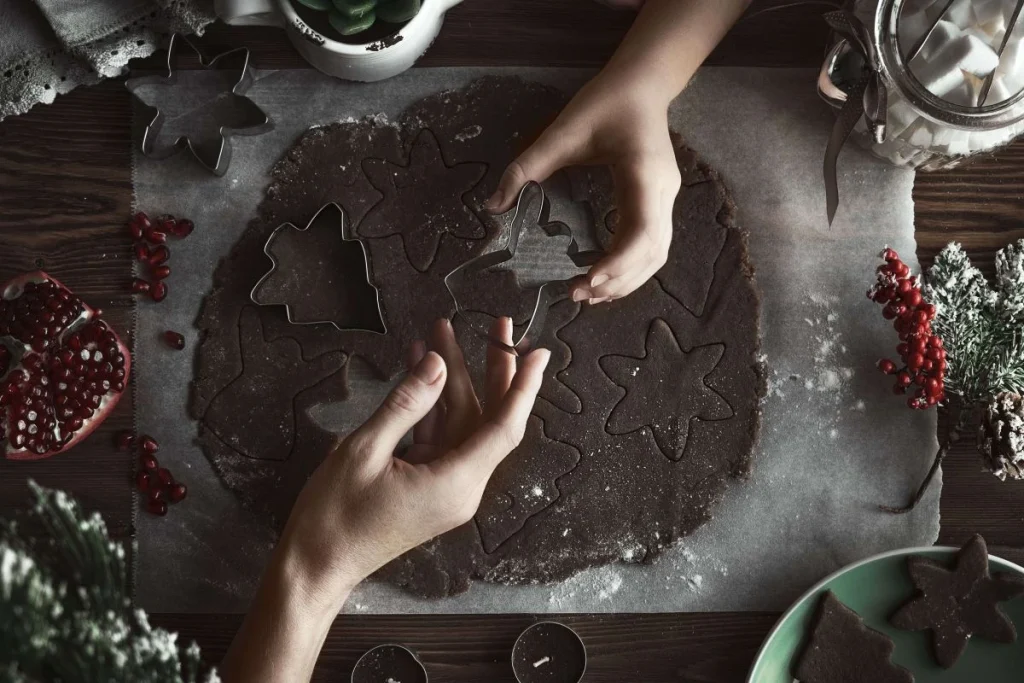 Baking Christmas Goodies
Christmas is also synonymous with goodies. From Christmas cookies to chocolates to brownies, this is the season that is abundant with treats. Homemade baked goodies, especially this Christmas are gifts that show love and provide a personal touch. Get your children to help you with baking and make it a fun holiday activity. Your kids could also help you set up for your Christmas eve party. If you want to be extra this Christmas, set up gingerbread houses with your kids if you're feeling up to it.
Wrapping Gifts
Kids love giving gifts as much as they want to receive them. Most of the time, the children would want to help with the gift wrapping. Let them. It doesn't matter if the wrapping is not as straight and perfect. But the recipients will appreciate it more knowing that your young one wrapped it lovingly. On Christmas morning, while opening up their gifts, they will have an extra kick seeing the person open up the gift that they have wrapped.
Christmas Games
Maybe you have some guests over for your Christmas party, playing games would certainly help keep the whole family entertained. Turn your home into a winter wonderland and set up a Frozen-themed game suited for everyone. A person's childhood weighs heavily on their development and future so it is important for them to have fun while at the same time being taught a lesson on competitiveness and team spirit with the Christmas games you set up.
Reading Christmas Stories
Let us always remind the children about the essence of Christmas – which is Jesus Christ. Read stories about the birth of Jesus, as well as stories of kindness and generosity. This is the best way to keep the Christmas Spirit alive.
Let's take a time to think back on the joys and memories we've had with our loved ones as we approach the end of another lovely Christmas season. Christmas is a time to spread love and generosity, whether it be through tree-decorating, cookie-baking, or gift-giving. Let's keep the holiday spirit alive and spread joy wherever we go throughout the entire year. Happy holidays!
Read more: Holiday Preparations You Need to Know