Since 1995, Crown Asia Properties Inc. has been known for providing premium, world-class themed communities that are inspired by the best of the world. It is a subsidiary of Vista Land and Lifescapes Inc. – one of the Philippines' largest homebuilders. They are known for creating upscaled homes and condominiums targeted for those in upper-middle income families and individuals that would want to commit to a solid property investment.
Understanding the evolving needs and desires of modern homeowners, Crown Asia Properties Inc. goes beyond building houses. The company creates vibrant communities that offer a wide range of amenities to enhance the quality of life for its residents. From well-designed parks, swimming pools, and fitness centers to basketball courts and clubhouses, Crown Asia developments provide a wealth of recreational opportunities for families to enjoy.
In its further commitment to keeping up with modern trends and demands in the real estate market, Crown Asia has upgraded to innovative housing with their Smart Home Series which is offered for their Ready-for-Occupancy homes and pre-selling units for both horizontal and vertical projects.
Moreover, the company focuses on strategic locations, ensuring that its projects are situated in areas that provide convenience and accessibility. Close proximity to schools, commercial centers, healthcare facilities, and transportation hubs is a key consideration in choosing project sites, offering residents the convenience of urban living within their reach.
Crown Asia Homes, the Country's Finest Residential Properties
Crown Asia's Horizontal Collection, Premium Subdivisions that Residents Deserve
Crown Asia creates communities with family at its heart. Indulge in this regional development's exquisite subdivision where one can start their big dream of giving a home to one's family in a premium master-planned community. Find your Crown Asia home in the different subdivisions in South Luzon.
Amalfi at the Island Park
A place where property value is guaranteed. Amalfi at the Island Park is situated in Dasmariñas City. Accessibility will not be an issue in this community. It even offers a serene setting without compromising the conveniences of an urban lifestyle.
Amici
Live in one of the most prestigious, Italian-inspired subdivisions in Bacoor, Cavite. Amici is a gated community strategically located within the radius of Daang-Hari Road, providing a safe and secure environment for you and your family.
Augustine Grove
Step into a world of color as this American Countryside-inspired community greets you with its bright-hued homes. Augustine Grove welcomes you with its adorable features such as its gabled roofs, white picket fences, and spacious front yard. This place is perfect for those who plan to move away from the city, but are still within reach from work, family, and friends.
Caribe at the Islands
Explore opportunities by living close to Cavite's first Industrial Estate with Caribe's offering – premium lots. This Mediterranean-inspired community is located along Governor's Drive in the city of Dasmariñas. Its vibrant properties give off an island experience that allows residents to revel in its sheer beauty, an everyday vacation all within your abode.
Carmel
Craving for that California-themed ready-for-occupancy house and lot in Bacoor? Then Carmel is the right place for investing. It is a rural home close to the bustling metropolitan life.
Citta Italia
A prime Italian-inspired community that is near leisure areas and accessible to key road networks and thoroughfares lies Citta Italia. Your dream home is beautifully located in Bacoor, Cavite provides a higher quality of living with its picturesque house and lot for sale with the captivating feel that it offers.
Fortezza
Paradise in the Philippines is within your grasp at Laguna. Get a view of Laguna de Bay in Cabuyao City. Fortezza's friendly neighborhood greets you with the pristine nature of the area, making it the perfect place to reside.
La Meditteranea
Houses and lots for sale in La Mediterranea give you a breath of comfort as it is a place curated for those who want to relax in tranquility within the community. This is located in Dasmariñas, Cavite, and is near Governor's Drive, making it accessible to get to and from the Metro or Tagaytay.
One of Crown Asia's very first offerings, this property in San Pedro, Laguna offers Southern American-inspired homes that feature charming landscaping and housing. Crown Asia believes in opening up the opportunity for residents to not only enjoy home life but also discover beauty in nature in the great outdoors.
Ponticelli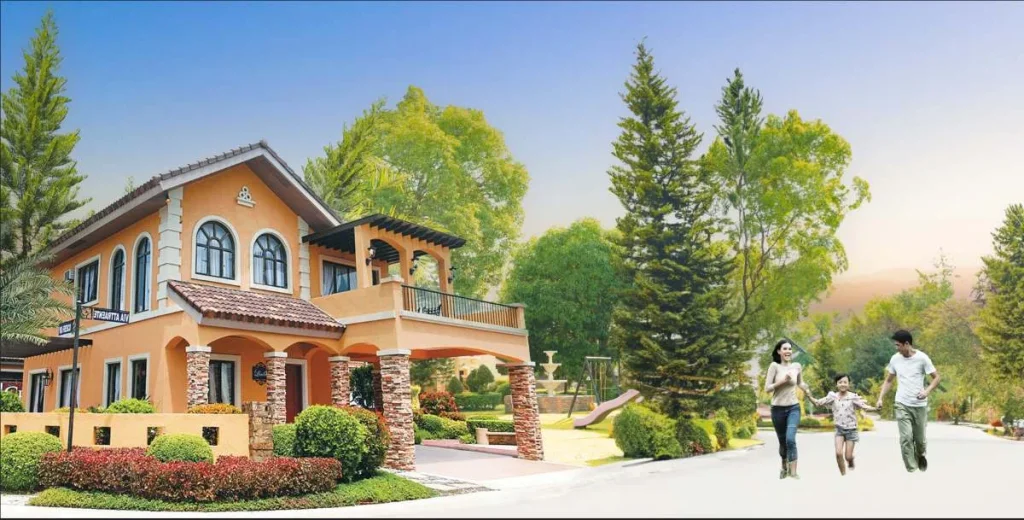 Indulge in beautiful views of Ponticelli. This Italian countryside community in Daang Hari gives you an experience of classic and modern convenience, delivering a premium feel to your home to marvel for.
Vita Toscana
This pre-selling house and lot in Bacoor, Cavite is a stone's throw away from the lifestyle that everyone dreams of having. It's an 8-hectare community with many house and lot offerings. Vita Toscana is also the first project that showcased and launched the smart home series of Crown Asia's horizontal projects last October 2022. This may be viewed in their Lladro Model House unit.
Live close to the Metro while still in the tranquil community of Bacoor, Cavite. This Italian-inspired community has lots for sale that brings to the table a perfectly balanced living experience. Enjoy tranquility in one of the most sought-after residential communities that is still close to the bustling city of Manila.
Vivace
Vivace at Imus, Cavite allows homeowners and future investors to enjoy their available properties that offer a chance to live within a few minutes from the city life that the nation's capital brings. Its prime location is accessible to major road networks, making it a good investment for renting or for staying long term.
Enjoy Condominium Living with Crown Asia's Vertical Collection
The Crown Asia brand has also started its line of premium condominiums. Enjoy being in the heart of the metropolitan cities while being in a master-planned community, and the convenience of being close to Metro Manila and that condominium living offers.
Hermosa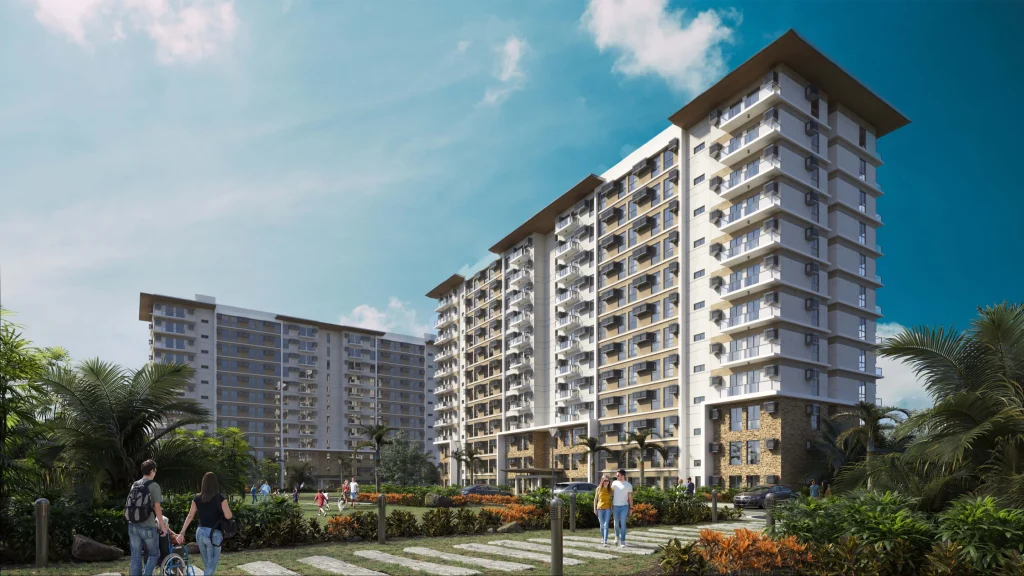 Invest in a condo in Las Piñas near NAIA at Hermosa. This rising master-planned community gives you the best of worlds as it is nestled in the progressive city of Las Piñas. Enjoy metropolitan living while enjoying the convenience of Hermosa's accessibility to business districts.
Pine Suites Tagaytay
Pine Suites Tagaytay is a Danish-inspired condominium located in Tagaytay. It is one of the top locations for tourists, making it a perfect investment for your getaway from the city. This leisure residential condominium development is close to the city's vibrant restaurants and tourist spots.
Pinevale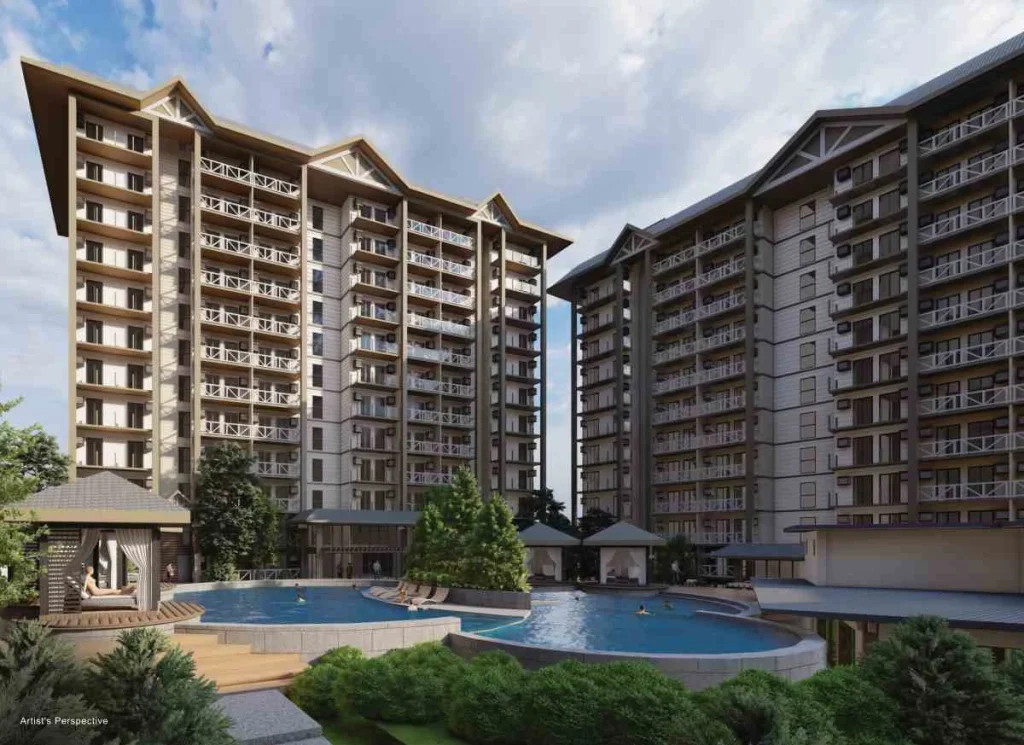 Relishing life at every moment has just been made easier at Pinevale. This modern, Danish-inspired condominium gives you a taste of convenience, as it is the first smart condo in Tagaytay, with its smart features: smart lock, smart socket, and smart IR repeater. Be taken in awe of its natural beauty that radiates serenity and tranquility.
Presidio Heights at The Lakefront
A vibrant metropolis lifestyle in the southernmost city has a perfect view of Laguna De Bay. Homeowners and investors will get to enjoy the peaceful suburban environment within this Sucat condo for sale.
Something to Look Forward to This 2023
A fruitful year can be expected with Crown Asia as they will soon launch a new addition to their vertical collection, they will open up investment opportunities in Sucat, Daang Hari, and Dasmariñas, Cavite.
Crown Asia Properties Inc. has established itself in the Philippine real estate industry through its unwavering commitment to delivering uncompromised quality, excellence, thematic designs, premium amenities, and innovative housing. With its forward-thinking vision, the company continues to shape the landscape of Philippine real estate, providing homeowners and investors a promising and top-notch living experience, for both urban and suburban areas.
Related Blog: Finding Italy at Home: The Inspiration of Crown Asia's Italian-Themed Subdivisions