Auction houses are a place owned by a company or an organization that buys and sells art items and collectibles at a bid price. It is also where they usually host different auctions. On the other hand, an auction is the sale of specific things, may it be art which is mostly paintings or rare items that are usually sold to the highest bidder. Whoever made the highest bid is going to be the new owner of the said item. People participate in auctions for different reasons, some of them just want to add something to their collection, others buy and resell them at a price.
And in auctioning, there are some reminders that you need to remember. It would be best if you will visit the place to witness the items firsthand. While at the place, observe the process. It is important that you have an idea of how it is done before actually joining. And as time goes by, auctioning also evolves. It can be both online and in-person. The only difference is while online bidding is convenient, there is really no need to go to the place, in-person bidding allows the bidder to see the items and assess where they are interested. Aside from that, queries are answered quickly. Another thing you need to do is to research. Because whatever you will buy would be an investment so it's just right to know whether the item is worthy of your money and time. Know the key players or the important people in the bidding for they serve a crucial part in it.
Now that you have a glimpse of what's happening and have been informed of some of the basics, here are some of the art auction houses that you can try and visit.
Different Art Auction Houses in the Philippines
Leon Gallery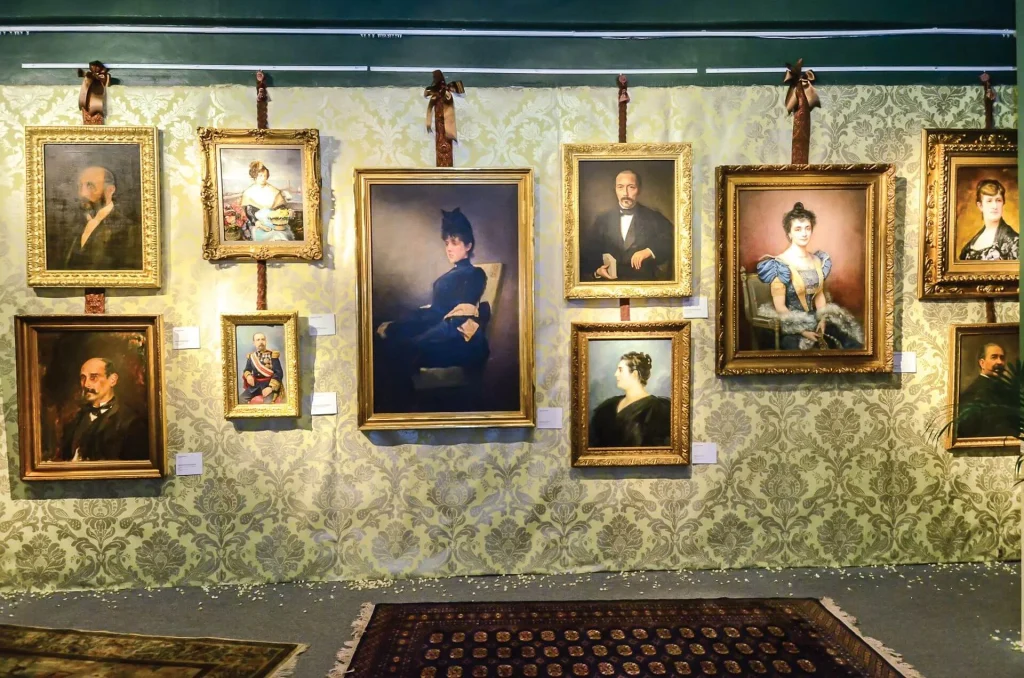 Photo from tatlerasia.com
Leon gallery was founded by Jaime Ponce De Leon in 2010. The gallery is located at G/F Eurovilla I, V.A. Rufino corner Legazpi Streets, Legazpi Village, Makati City, Metro Manila Philippines. They are open from Monday to Sunday, from 9 am to 6 pm. They are usually closed every Sunday but accept special appointments. Their pieces are usually Philippine museum-quality arts that have an important role in history. They also sell some Philippine antiques from Pre-Spanish up to the 19th century. They are known as the most trusted auction house here in the Philippines. In terms of bidding, they let the bidder choose whether to bid in-person or through online or phone calls. Aside from their auctions they also conduct selling and non-selling exhibitions, previews, and joining art fair Philippines. They have antique furniture, rare carpets and pieces of jewelry, oriental ceramic and porcelain, rare books, maps, documents, drawings, paintings, and others that are too many to mention. In addition to that, they also have works from Filipino old masters like Juan Luna, Félix Resurrección Hidalgo, Fabian de la Rosa, and Fernando Amorsolo. You can go to their website https://leon-gallery.com/about for more information about their past auctions and future ones.
With your modernized Italian-inspired condo in laguna, these art pieces are just the perfect pair for your furniture and something that can complete the look and the vibe you are going for.
Salcedo Auctions
Photo from salcedoauctions.com
This is the only auction house here in the Philippines that focuses on fine arts, decorative art, jewelry, and collectibles by local and international artists and artisans. They are located in Ayala Avenue, Makati City. Salcedo auctions were established in 2010. They have different auctions depending on the type of piece. They have held auctions for paintings, rare automobiles, pieces of jewelry, bags, vases, and other items that can be used as decoration. If you have the knack for collecting items that hold a specific history for them, this might be the right one for you. The aforementioned items will be a great addition to your condo in laguna.
They also have in-person, online, or absentee and telephone bids. Upon joining the bid, whether you will bid through any of the three methods stated, you will be needing to log in or create your own account on Salcedo Auctions websites. There will be a 5,000 refundable registration fee. They have been auctioning since 2012 up to the present. They are open every Monday to Sunday, from 9 am to 5 pm. For more information, visit their site at https://www.salcedoauctions.com/. You can also find them on Facebook and Instagram, and they also have their own YouTube channel, SalcedoAuctionsPH.
Casa de Memoria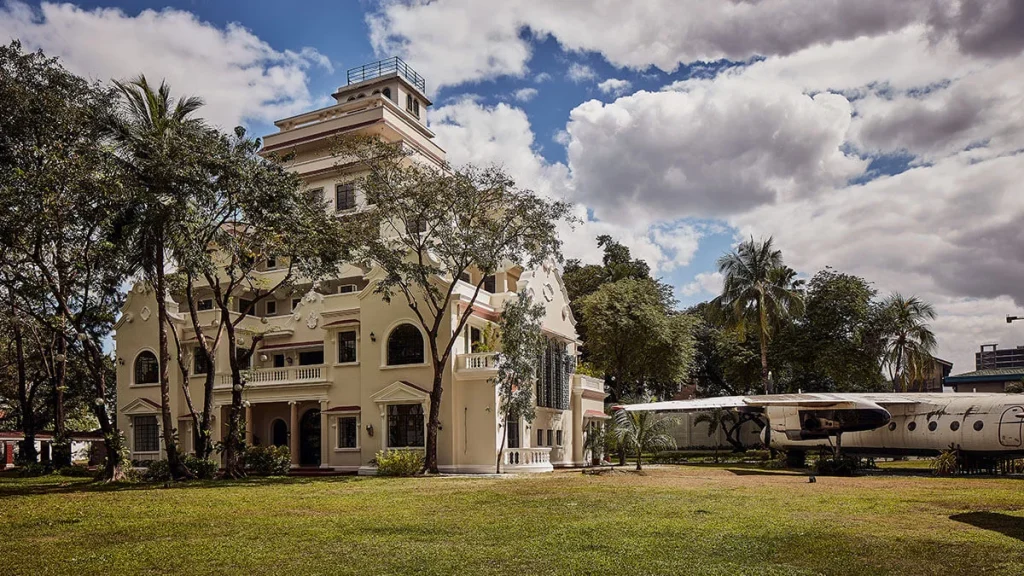 Photo from esquiremag.ph
They are the only auction house here in the Philippines that focuses on European antiques, paintings, and collector's items. They are located at Palacio de Memoria, 95 Roxas Boulevard, Paranaque City. It is managed by Camille D. Lhuillier, the general manager of the Casa de Memoria. This auctions house allows its bidders to experience a redefined old world. They usually held their auctions at Palacio de Memoria, a mansion located in Roxas Boulevard. They have what they called The Casa guidelines that should be followed in buying their items. The bidder should fill out the registration form, submit it directly to them or via email, and then you will receive an auction catalog where you can browse and see the numerous pieces they offer. Next is the auction proper. Bidders can bid through telephone or absentee bidding. Aside from that, other services are offered by them such as cleaning and restoration of items, they also hold private auctions at The Casa, and events in their showrooms. They have items like figurines, tables, paintings, coffee and tea sets, porcelain plates, vases, jars, etc. You can visit their site for more information https://www.casadememoria.com/. The pieces they offer can be a great addition to your collection.
Just like you and your condo in laguna, artworks, collectibles, and rare items that made history more colorful and beautiful also need a home. And that's what art auction houses do. They take care of the item until there's someone who is willing to be the new owner of it.
Related Blog: The Most Expensive Filipino Artworks You Can Buy for Your Crown Asia Home