The growling tigers are here! The University of Santo Tomas recently announced that the prestigious university's first building is set to finish its construction by June 2022.
Originally located in Intramuros, the University of Santo Tomas bagged the title of the oldest existing university in Asia. This renowned Catholic Institution was founded on April 28, 1611, and was initially known as Colegio de Nuestra Señora del Santisimo Rosario. This was later renamed as Colegio de Santo Tomas, in memory of the foremost Dominican Theologian, St. Thomas Aquinas. Throughout forty decades of providing quality education, the University of Santo Tomas has been lauded as the alma mater of several honored Philippine heroes and presidents who shaped the history and country and eyed as democratic role models such as Jose Rizal, Emilio Jacinto, Marcelo H. del Pilar, Apolinario Mabin, Manuel Luis Quezon, Sergio Osmeña, Jose P. Laurel and Diosdado Macapagal.
Within four hundred and nine years of excellence, the University of Santo Tomas is one of the top four high-ranking universities in the Philippines and has consistently marked its place among the top one thousand universities in the entire world. Moreover, the timeless Catholic Institution is presently located in Espana Boulevard, Sampaloc Manila, along the famous University Belt in Metro Manila. This distinct university does not only uphold and promote differing domains of education, it is also considered as a home of faculty members and college administrators who are currently perceived as respected leaders of the country and hold government authority such as in policy-making bodies and other professional public organizations. The University of Santo Tomas aims to advocate leadership, governance, identity, teaching, learning, research, innovation, resource management, and public presence to further help for the betterment of the nation and promote patriotism.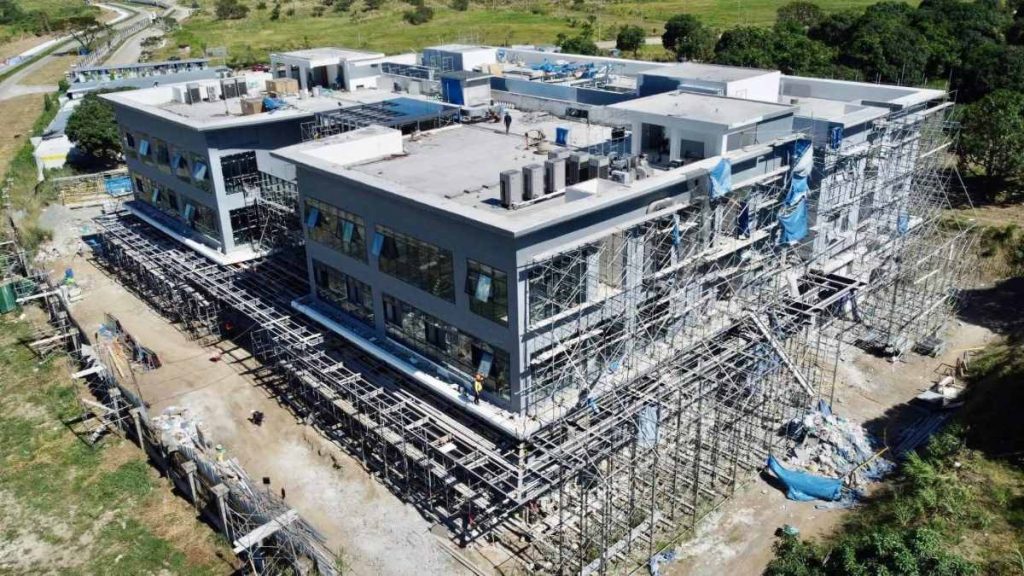 Photo from varsitarian.net
Meanwhile, UST intended to reach more by expanding in the sought-after suburban city of the South – Santa Rosa, Laguna where numerous prime universities, business parks, and house and lot for sale in Laguna are currently present. The forty-hectare UST Santa Rosa Campus initially launched its largest campus development kick-off ceremony in September 2017. This was followed by a solemn but stern topping-off ceremony of the University of Santo Tomas (UST) Santa Rosa's first building, known as the Dr. Tony Tan Caktiong (TTC) Innovation Center that was held on August 3, 2021. The ceremony constituted blessing rites presided by the UST Rector Very Rev. Fr. Richard G. Ang, O.P., Ph.D.
Dubbed after Jollibee Foods Corp. founder and UST alumnus, Tony Tan Caktiong, the ongoing first structure of the forty-hectare campus expansion will be an innovation hub and annex of the Department of Science and Technology (DOST)-TomasINNO Center, a technology business incubator launched in the Sampaloc campus last 2019. This was declared to have an estimated hundred million Peso costing based on a statement by FMO Assistant Director Albert Surla.
Despite the challenges in construction due to the current pandemic and health protocols restrictions, the advancing development of the first UST building in Santa Rosa Campus was ninety-seven percent complete as of February 15, 2022, and eyed to be fully finished in June 2022.
Santa Rosa as Lion City of the South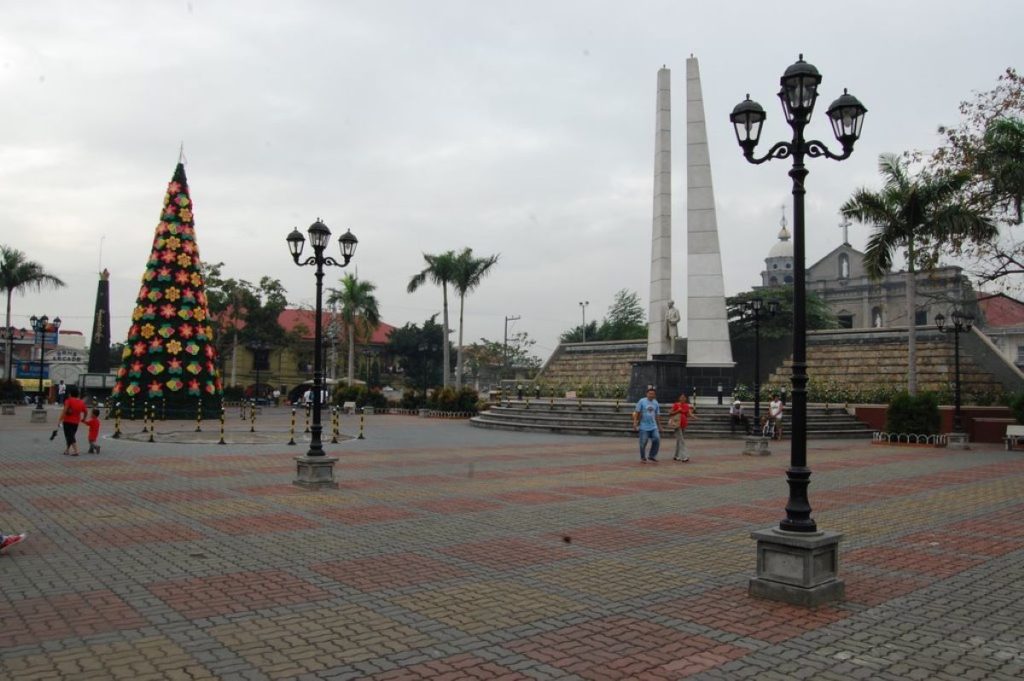 Like a roaring lion, the city of Santa Rosa is marked to be one of the most competitive and progressing economies in the Philippines that investors should watch out for. The growing city aims to enhance the suburban economy by focusing on the four pillars of development.
1. Knowledge and Skills Development
Along with the city's mission to provide quality education to the youth, Santo Rosa City is seen to be the next university belt in the South. On top of the existing schools and colleges like Santa Rosa Science and Technology High school, PUP Campus, Brent International, Ateneo Graduate School of Business, and others, several academic institutions are budding within the area such as the upcoming University of Santo Tomas Sta. Rosa Campus and Santa Rosa City College.
2. Clean Environment and Healthy Lifestyle
Thriving away from the hustle and bustle of Metro Manila, Santa Rosa sustains a clean environment and healthy lifestyle by allocating a great number of land hectares for natural greeneries and open spaces. This is maintained in business parks, recreational areas and houses and lots for sale in Laguna.
On top of that, the city prides itself in committing quality medical and health services by providing several health institutions such as QualiMed Hospital and Medical City South Luzon. The Lion City was also recently addressed by the operation of the newly built Santa Rosa Community Hospital Annex Building.
3. Business Housing and District
Santa Rosa poses a significant impact on the Philippines ' economy and is tagged as the Investment Capital of South Luzon by housing numerous business parks such as Laguna Technopark and Daystar Industrial Park. Likewise, Santa Rosa is appellate as the Motor City of the Philippines which hosts Toyota Motors Philippines, Honda Cars Philippines, Nissan Motors Philippines, and Mitsubishi Motors Philippines Corporation– all of which contribute to ninety-five percent of the Philippines' total automotive production.
4. Livelihood, Job Generation, and Business-Friendly Environment
Through the said blossoming business parks and district, Santa Rosa targets to generate livelihood and jobs for its citizens to attain an increased employment rate.
The city also launched the Business One-Stop Shop (BOSS) in 2008 through the Business Permit and Licensing Office (BPLO). BOSS is created to expedite and facilitate the application process for businesses in the city. In addition, the city also initiated the CSR_QRBIZ or City Of Santa Rosa Quick Registration For Businesses to expedite the transaction in relation to business registrations.
House and Lot for Sale in Laguna | Valenza in Santa Rosa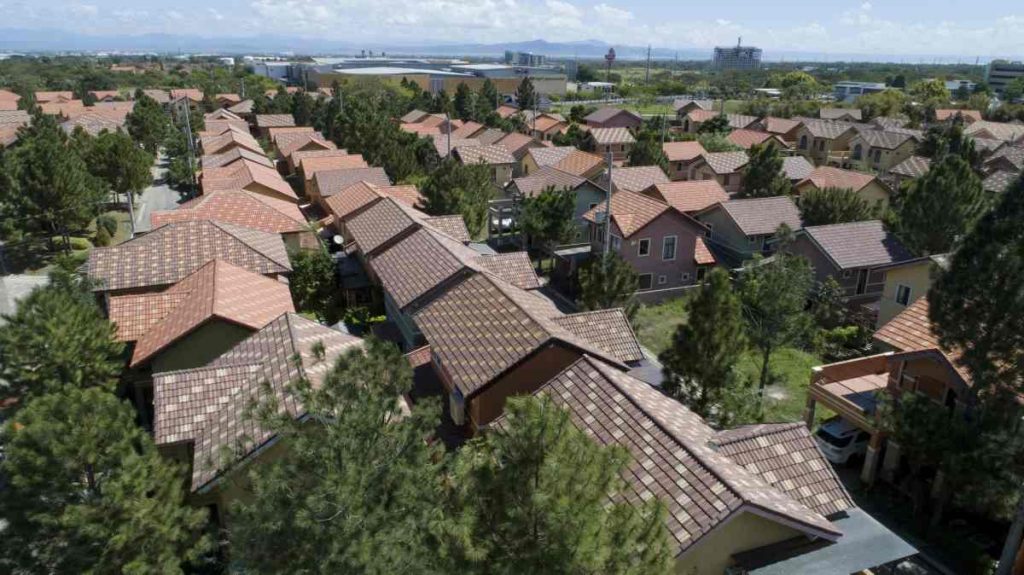 Valenza is a luxurious and vibrant residential community that offers prestigious living in a serene and secure environment while still having access to the comforts of the Metro like being near restaurants, schools and malls. This 22-hectare Italian-inspired community in Sta. Rosa, Laguna reflects the unique and romantic vibe of Italy with its array of impressive Italian-inspired houses amidst a well-crafted neighborhood complete with picturesque statues, fountains, walkways, and a beautiful garden. Amenities of the community include a swimming pool, clubhouse, and spacious pocket gardens. Consisting of three phases, house and lot for sale in Laguna- Valenza, offers a wide variety of property choices such as house and lots (RFO and NRFO) and lots only. House models have floor areas ranging from 109 sqm to 221 sqm with 3-4 bedrooms.
To know more about the properties of Crown Asia in Santa Rosa, Laguna, visit our website or book an appointment today.
Related Blog: Best Schools and Universities in Laguna and Cavite