Comfortable, safe, and high-end are among the most fitting descriptions of a home that hardworking people deserve. Notable investors in the industry would suggest real estate as a huge and worthy investment. A home is a place where people feel comfortable and blissful, especially after a long, exhausting day at work. It is also a safe refuge given that the Philippines straddles in the typhoon belt in the western part of the Pacific Ocean. To make sure that your home is comfortable, safe, and high-end, it is always best to consult licensed professionals like architects and engineers. These experts are more than knowledgeable in combining functionality, stability, and structure in developing a house. Moreover, architects are well-versed with the concept of anthropometry where measurements and sizing of structures depend on the people living in a particular residence. In short, to spend your resources better, investing in architectural house styles is the most prudent option that there is.
Crown Asia, the premium arm developer of Vista land and Lifescapes Inc. for 25 successful years is known for its remarkable and high-end architectural home styles. The brand ensures that each of these well-crafted homes is designed in line with the particular environment where they are situated without omitting elegance and class.
One of the considerations in choosing an architectural house style is your lifestyle. The design should meet your daily needs and activities that is why functionality is important. Secondly, the property itself is an important consideration. The area and the money at your disposal have a major impact on the design. The surroundings and elements of nature present should be in harmony with all the design elements of your home. Most importantly, safety should be the top priority. It should adhere to the safety measures required by local laws and building or housing codes.
Nipa Huts and Colonial Filipino Homes are usually associated with the typical Filipino homes. However, as the country shifts into a modernized lifestyle, the preference of the people also changed.
Here Are Examples of Some of the Most Popular Architectural House Styles:
Tropical Home Design Style
Photo from idesignarch.com
This architectural home style is also known as tropical modernism where airflow is one of the most important aspects to create the island living aspects, involving clean architectural lines and low overhang designs. The atmosphere is usually based on which island or province it is located. Lighting is also an important aspect since the space should be kept calming and cool as much as possible. Natural plant colors are also incorporated to give off that islander vibe. In this kind of architectural design, rich brown and burgundies are used for furniture. These principles are advantageous for a tropical country like the Philippines.
Mediterranean Style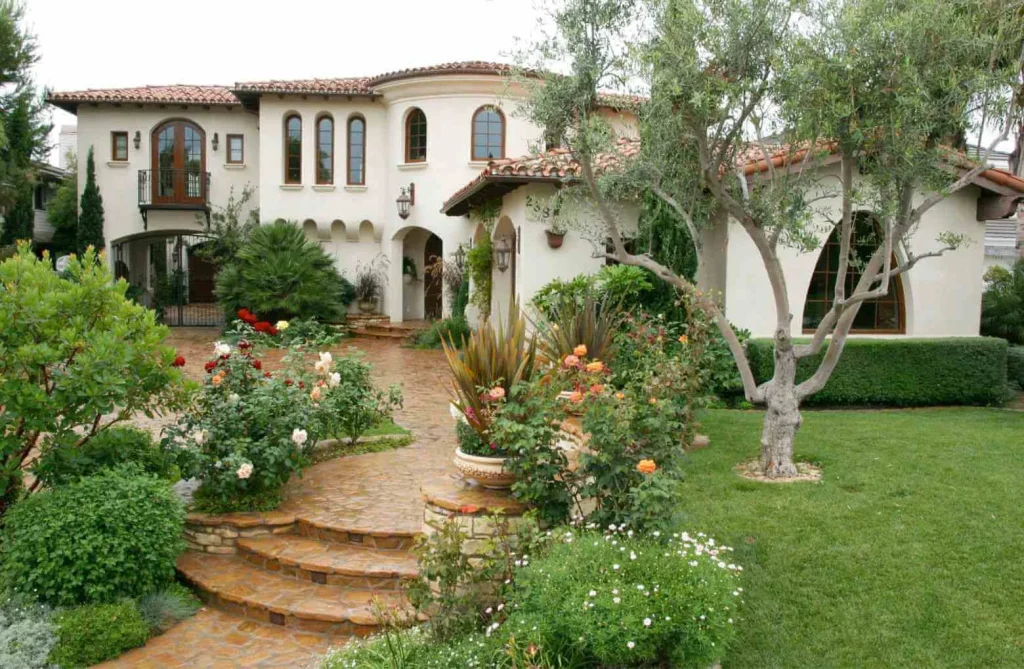 Photo from thespruce.com
If a person opts for a warmer and more colorful house design, Mediterranean-style houses are the best option. This style of design draws inspiration from Moorish, Italian, and Spanish architecture. Moreover, Mediterranean homes are known to have large windows and bare beams, as well as long patios to welcome the breeze. As to floor plans, open space is ideal to feature the house's expansiveness. One of the key features of a Mediterranean home is a connection and easy transition between indoors and outdoor areas. Red-tile roofs are usually used to highlight the warmth and elegance of the house. There are also arches above doors, windows, and porches while the type of doors are rough-hewn or carved. To make things more interesting, Mediterranean homes usually have outdoor water features like fountains, ponds, pools, etc.
Modern Style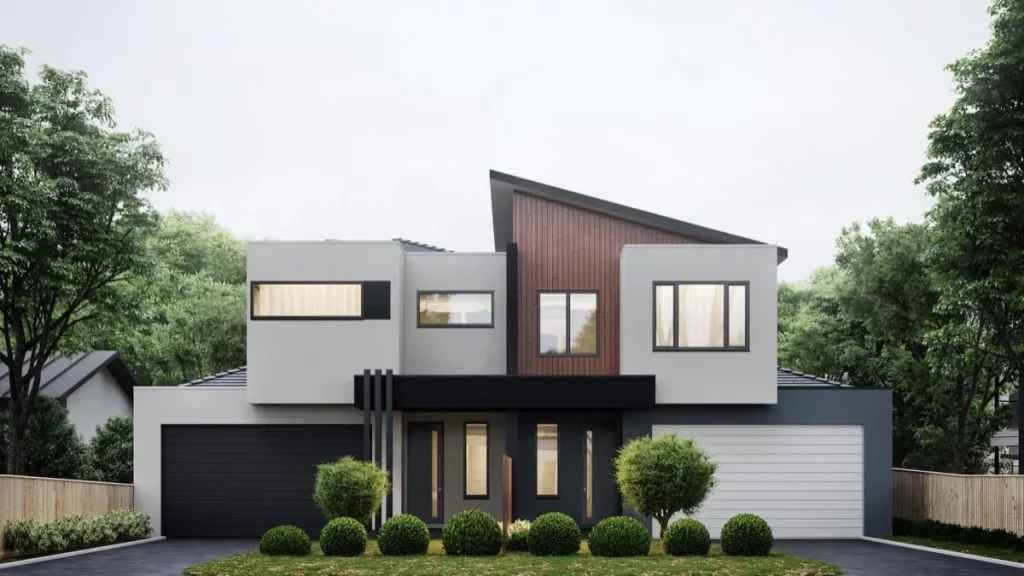 Photo from home-designing.com
Modern-style homes are anything but boring. For a simple yet elegant housing design, a modern one is surely satisfying. The principles of modern architecture are cleanliness and class while maintaining the functionality of every corner. One of its key features is the use of industrial materials such as glass, concrete, and steel. However, for those who prefer a warmer atmosphere, elements like stone and wood are incorporated. Some designs feature large windows, vaulted posts, and beam ceilings for an additional character. Open living spaces are most welcome to keep a linear, uncluttered vibe.
Italian Style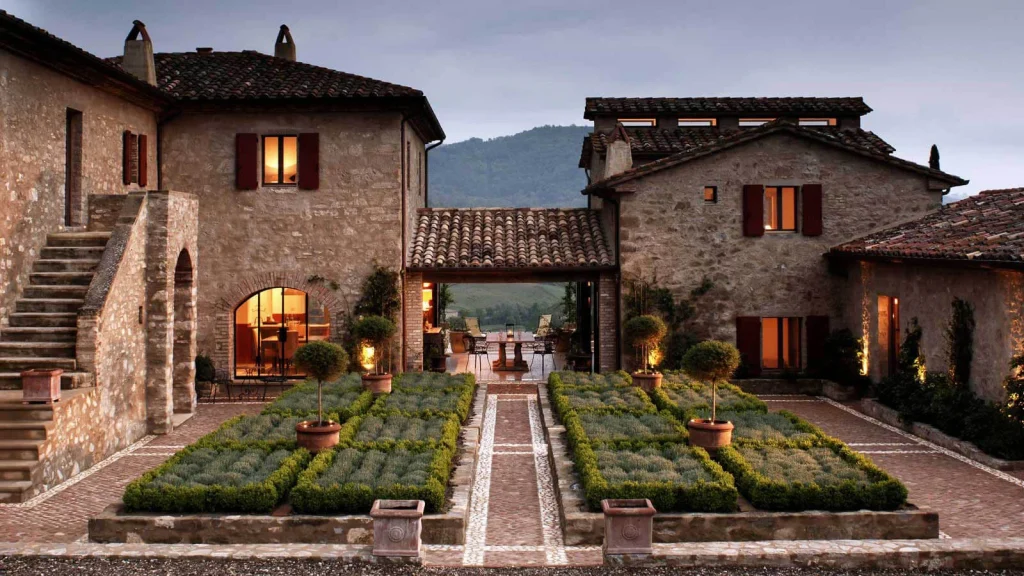 Photo from idesignarch.com
The embodiment of Renaissance luxury is what makes Italian homes very prominent and is one of the best options for architectural home style. In this style, proportion is a very important factor so elegant facades may be designed symmetrically and asymmetrically. At times, flat roofs are utilized but low-pitched hipped roofs like tiles are commonly used. To emphasize Renaissance luxury, eaves are widely over hanged and are adorned with decorative brackets. Moreover, doors and windows are usually arched but the ones on the upper floors are made simpler.
Caribbean Style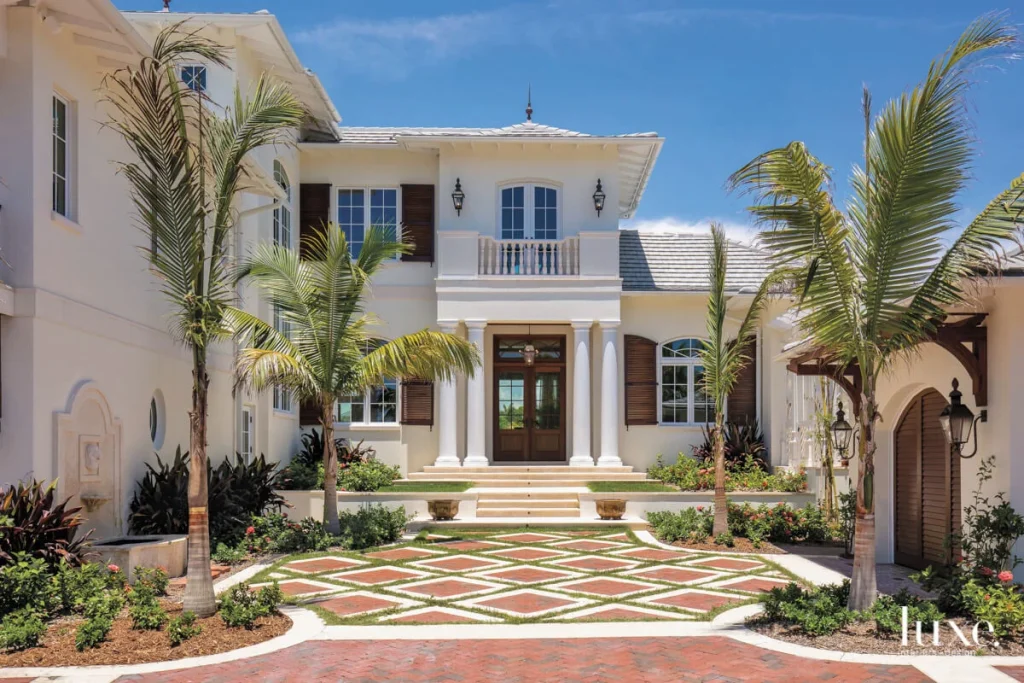 Photo from luxesource.com
Since this architectural home style is derived from several countries and cultures, Caribbean homes are known to be dynamic and fascinating. This eclectic feature of Caribbean homes offers a unique mix of colors, design, and structure. Moreover, covered open spaces are incorporated to pave way for comfortable outdoor living. Decorative open walls and vaulted ceilings are used to redirect heat and allow the breeze to pass through without omitting the dweller's privacy.
Cape Cod Style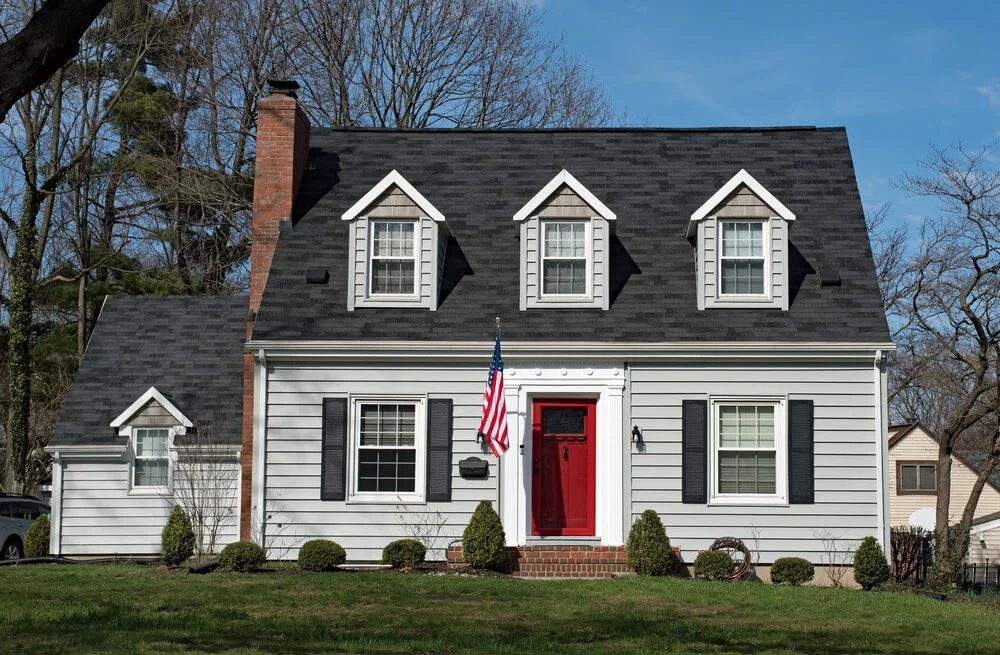 Photo from listwithclever.com
Neoclassicism is a prominent feature of American home styles like Cape Cod. These homes can easily be recognized with their usual clean-lined silhouette and are usually small, rectangular, and unadorned. However, architects take note of anthropometrics and consider enlarging the space of the house. More so, central big chimneys and low ceilings are among the key parts of this style. There is also the usual central door which is surrounded by flanks and is partnered with multi-paned wooden shutter-clad windows.
The notion that getting an architect or a home designed by an architect is unnecessarily costly is a fallacy. Your home is a huge and worthy investment so keeping away all the possible safety risks and unforeseen future costs can only be achieved with the help of licensed professionals. Purchasing a home from real-estate companies is the fastest and safest way to ensure that your space is crafted by a licensed professional and the legal aspects are taken care of.
Related Blog: Crown Asia's Thematic House and Lot Communities in Cavite and Laguna