The rain gutter system of a household is one of its most important components and is the first line of defense against water damage. For old homeowners or new ones who may have just purchased a new house and lot for sale in Cavite, it is important to look after the home's rain gutters, especially before the rainy season begins.
According to an article by Garlock-French Roofing, rain gutters function by redirecting water away from vulnerable sections of the house, particularly the foundations. Oftentimes rain gutters tend to be overlooked by irresponsible homeowners which can lead to a variety of both short-term and long-term issues down the line for their property. With how impactful the rainy season is within the Philippines, looking after one's rain gutters is integral for maintaining the condition of the home for decades to come.
For those who want to learn some general advice regarding proper rain gutter maintenance in preparation for the upcoming rainy season, proceed below to read more.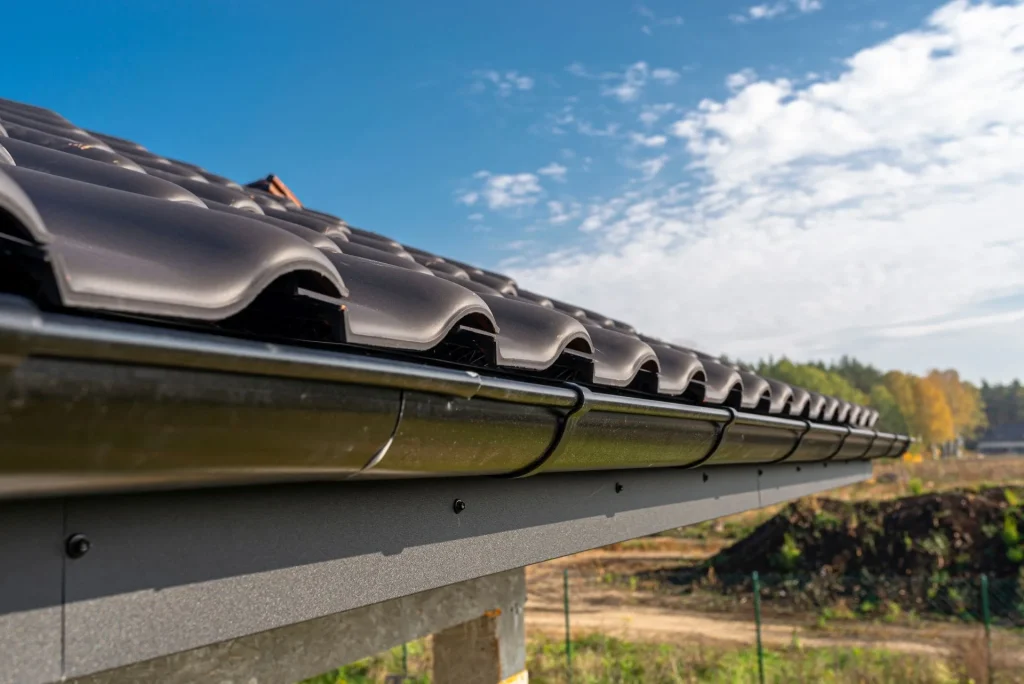 Inspecting Your Rain Gutter System Can Help Detect Potential Issues that Can be Fixed Early
Just as it is with each part of the house, its rain gutter system is also no stranger to wear and tear, most especially in places that experience frequent storms. Therefore, it is necessary to conduct frequent checks of these structures and their complementary parts for the sake of extending their usefulness before and during the rainy season.
As covered by Rain Gutter Pros in their blog, some of the most common issues that affect rain gutter systems are the buildup of blockages within either the gutters or downspouts, as well as corrosion damage. These can lead to the accumulation or leakage of water, preventing them from flowing away from the vulnerable parts of the house and into their intended locations instead. To prevent these problems from cropping up in the first place, responsible homeowners must make sure that they regularly look after their rain gutters to keep them in optimal condition, whether it be through removing any obstructions in the gutter system or doing the occasional small-scale repair.
For those who do not have the skill or time to do this task, however, they could instead opt to hire professionals to do this work, which will almost always guarantee that their gutters are at the top of their status and integrity.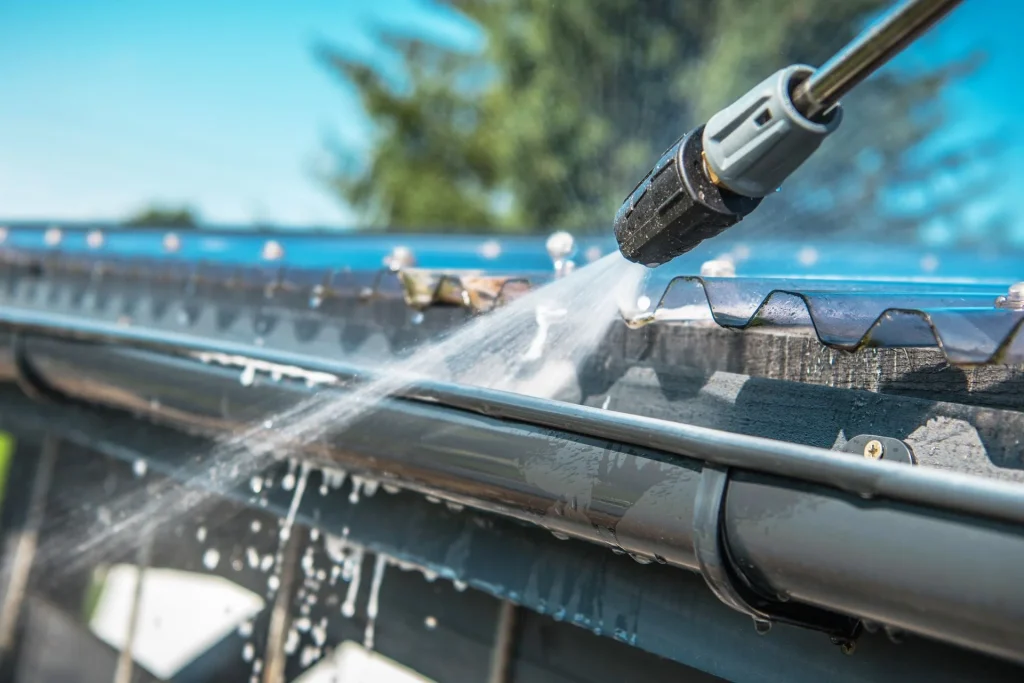 Changing Older Rain Gutters at Home May Be Necessary Before the Rainy Season Comes
Sometimes however, rain gutters may become damaged enough that they simply cannot be fixed reliably again, which tends to be the case for older homes with a more archaic gutter system. In cases of such events, it might be time to consider completely replacing one's rain gutters with a newer and better set.
Homeowners considering this option must first take note that changing or adding a gutter system is no simple task since it not only requires a significant amount of investment but also a great deal of DIY know-how or the expertise of professionals who are trained to install gutters. The price of rain gutter installation can fluctuate greatly depending on the material the gutters are made from and on how large it would be in terms of scale, factors which are important to consider if one wishes to make sure that what they're planning to do is actually feasible for their budget. An endeavor like this is of course always recommended to be done just before the rainy season comes, if only to make sure that the installation process goes smoothly and to add further improvements just in case under ideal circumstances.
Despite the financial drawbacks associated with replacing one's rain gutters, the benefits it will provide in the distant future for the home can easily justify the cost of doing so.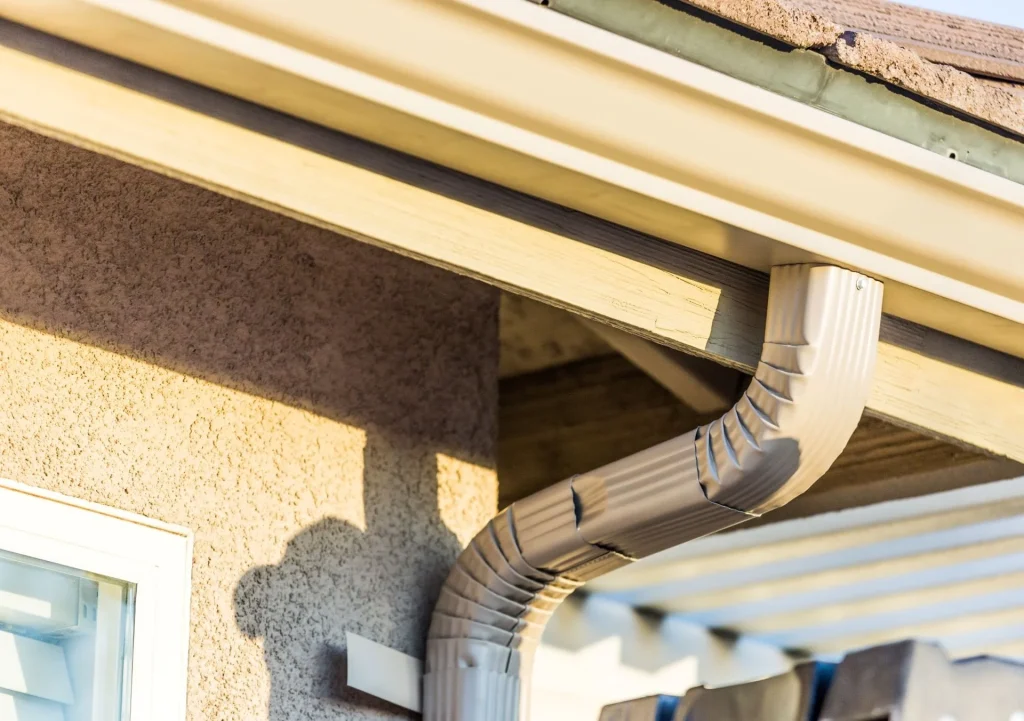 Being Aware of the Types of Rain Gutters Out There Can Help You Decide What's Best for Your Home
Whether one is planning on changing their rain gutters or not, it is still important to know the many types of gutters that are out there in the market. Knowing this information is integral for serious homeowners since it can help them better decide the best for their home when it comes to rainwater protection and even aesthetics.
In an article done by The Spruce on the many types of gutters out there, the ones that stand out and are the most compatible for the rainy season of the Philippines are the K-style gutters and the Box-Style gutters, both of which are characterized by their high water volume and sturdy construction. With how notoriously harsh rainy season storms are in the country, particularly whenever a typhoon comes by, having gutters that are structurally sound and capable of withstanding abuse is always a good idea. On the topic of the best materials for rain gutters, metals such as aluminum, steel, and zinc gutters are the way to go for those who want reliability and longevity for their gutter system, albeit at the cost of spending quite a bit of money.
An added bonus of being aware of the intricacies of rain gutters is that it also makes it easier to communicate to professionals in rain gutter installation, letting homeowners specify what exactly they want with minimal risks of misunderstandings and a greater chance of being satisfied with the end product.
To summarize, checking one's rain gutters before the rainy season is a no-brainer decision. Not only can it prevent potential problems from cropping up before they could get worse, but it can also help homeowners decide if it's time to replace the system with better alternatives as well.
While learning about the importance of rain gutters is well and good for current homeowners, this insight can also be used by those who are looking for an excellent house and lot for sale in Cavite, such as those found in Crown Asia's Augustine Grove.
Situated along the Emilio Aguinaldo Highway in the northern section of Dasmariñas, this American-inspired premium subdivision offers numerous spacious lots that are perfect for experiencing the quintessential suburban lifestyle. In addition, Augustine Grove not only prides itself on its prime real estate, but also its strategic location within the city of Dasmariñas, wherein it offers its residents easy accessibility to nearby schools, hospitals, and shopping centers such as SM Mall Pala-Pala and Vista Mall Dasmariñas. Given the reliable construction and design of the homes within Augustine Grove, particularly with their rain gutters, prospective homeowners who may be considering buying property within the community are sure to be satisfied with their purchase.
For well-to-do Filipino families looking for a great house and lot for sale in Cavite to call their forever home, inquire at Crown Asia about securing a tour in Augustine Grove today.
Read more: Essential Tips for Safeguarding Your Home Against Rainwater Damage