This pandemic stripped everyone of the chance to have fun. Everyone was suddenly restricted to do the things everyone normally does before. Everybody was locked in the 4 corners of their homes. And it may not be the same as before but that does not mean we cannot have the fun we are trying to find. Halloween is just around the corner; it is about time to re-experience how it feels even in the comfort of our homes. There are a lot of activities everybody can try from the decorations and costumes up to the different kinds of food and snacks. Spend more time with your family. Everyone is allowed to enjoy it regardless of age. Try to find joy indoors.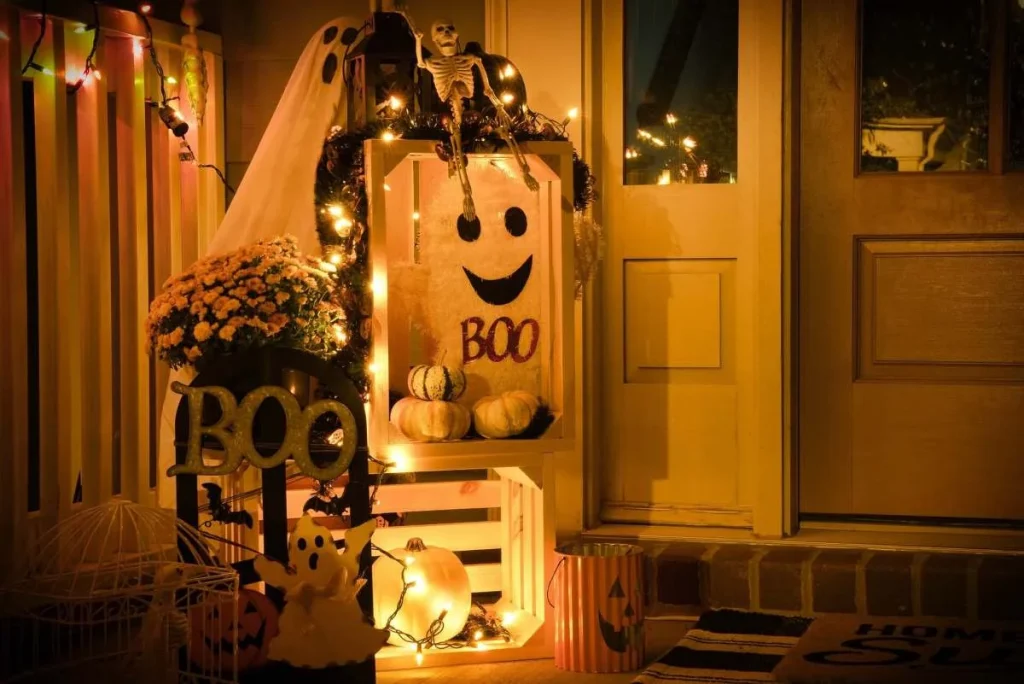 Decorate Your Home
Get crafty and transform your RFO House and Lot into a haunted house. Turn your quiet home into an eerie place. This will allow everyone to really feel the spookiness of Halloween. Bring out the scissors, colored papers, and crayons, and start to re-decorate your homes. Hang spider webs onto the ceiling and the walls. Print skull pictures and place them on the different sides of your house. Use a white cloth and hang them on to mock a ghost effect. Turn off your lights and light up candles for a scarier setting. It is definitely messy but you can use red paint, apply it to your hand and imprint it through your windows. Carve some pumpkins, make some scarecrow, and put it outside your home. To add spice to the game, add some scary background music that will make the experience more terrifying.
Costume Party
Halloween is absolutely not complete without a costume party. Go get those costumes that have been sitting in your closet for a long time. You can also sew and make your own version. For costume ideas, you can search the net to find something that will be perfect for you. Unleash your inner creativity and explore different colors and designs. Document it by taking some photos and videos. A family can also have their own costume contest. Imagine yourself on a runway and model your costumes. Let your parents be the judge and the winner will receive a bag full of candies.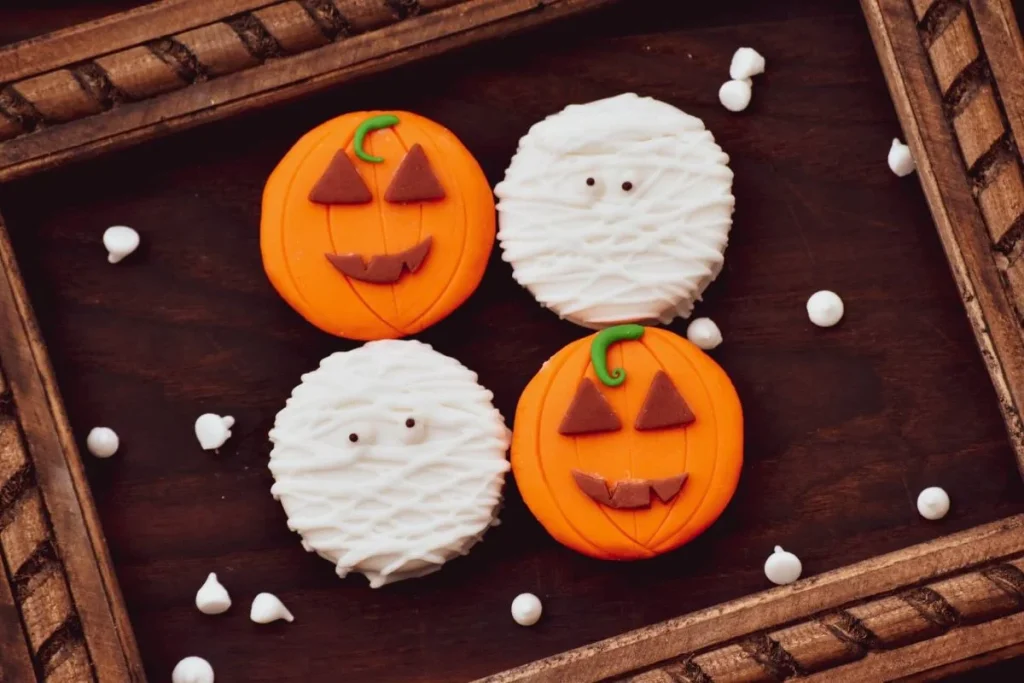 Halloween Inspired Food
Another great quality time is by making foods, sweets, and baking treats. You and your family can do Halloween-themed foods to make everything extra exciting and appetizing. Make a red punch or juice and give your vampire friend their shots of blood. House and lots in Laguna provide a spacious kitchen that will allow your whole family to help with the preparations. Bake some cookies inspired by different designs like fingers or ghosts. Your family can also prepare a snack plate with gummy worms, vampire teeth jellies, popcorn, and other Halloween-inspired candies that are available in stores. There are different recipes and Halloween-inspired foods such as eyeball cake pops, scary pie, Halloween spaghetti, and others that can fit your preferences in terms of food.
Trick or Treat— Home Edition
The normal way to trick or treat is to knock in different houses, scare the homeowners with your costumes in exchange for candies. Worry no more for it can also be achieved at home. Instead of knocking through houses, the treats can be hidden in different parts of the house. There will be clues and hints that will help them find the treats. Create puzzles that they need to solve or riddles that they need to answer in exchange for candies. Every activity is possible as long as your family can pull it off. Another idea is to set up a different station in your house, they will be given different missions in every station that they need to clear to be rewarded.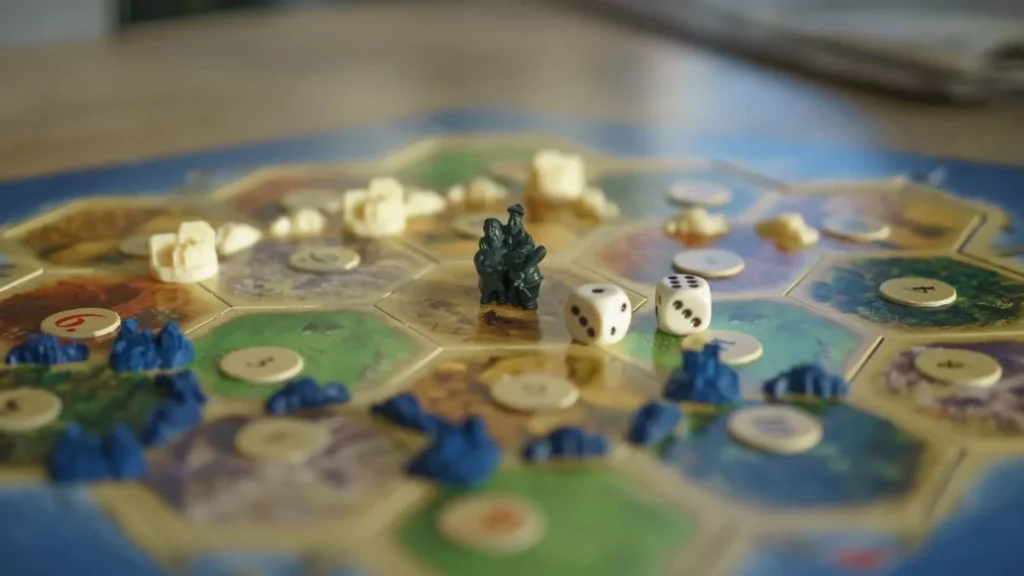 Halloween Games
Modify the mafia game. Instead of police and mafia, there would be a ghost, exorcist, and civilian. The exorcist is tasked to capture the ghost to stop it from killing civilians. Pretty much the same mechanics but with different characters. Another ghost game is also inspired by the game hide and seek. The ghost will count up to 10 and the civilians are tasked to hide. The civilians will be considered safe if they reach the safe base. The first civilian to be found by the ghost will be the ghost in the next game. Try the bingo game with the whole family. Replace the numbers with monsters, the first to form a pattern wins. Or the game that everyone knows charades! Re-enact different characters from horror movies and cartoons. You can also create a game of your own. Just don't forget to leave them excited and spooked!
Scary Movie Marathon on Halloween Night
Make use of your living room space. Get relaxed on the sofa covered with a blanket while eating popcorn. Lay a blanket or a bed on the floor for a comfier watching experience. Your TV is enough but if your family wants to mimic the theater vibe, there are projectors that are compact and easy to use. For adults who want to spice their mundane life, there is a variety of jump scares and true-to-life horror shows, documentaries, or movies. There are also movies for your kids like Hotel Transylvania, Addams Family, Ghostbusters, etc.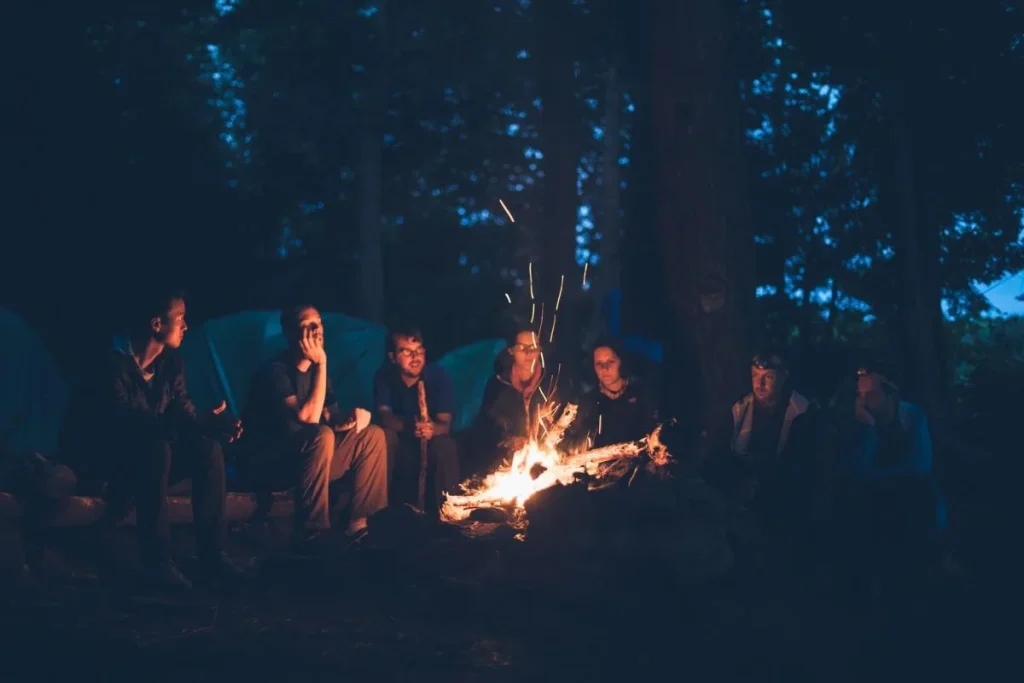 Scary Storytelling
Form a circle with the family. Light up a candle in the middle and leave your listeners bewildered and scared. Aside from watching movies, another way of sharing experiences and scary moments is by storytelling. It can be a made-up story that is solely made to scare other people or true-to-life encounters with ghosts and the like.
Things are changing before our very eyes. What is normal before became not so normal for today's time. And it is totally fine. Everybody may be still adjusting to this current set up but don't forget to still have fun. Everyone should be reminded that fun is not only found on the outside where you are somewhat free, but also on the different corners of your home, where you have your family.
Related Blog: 7 Ways to Ready Your Home for the Upcoming Halloween