Are you wondering how to set a beautiful and welcoming dinner table for your guests at your elegant soirée at your house and lot for sale in Bacoor Cavite? Whether it's a large celebration or a small get-together, the way you arrange your dinner table may set the tone and create a lasting impression. We'll go over the finest methods and factors to set up your dinner table in this blog so that you can wow your guests and create a wonderful atmosphere that goes perfectly with your stunning Bacoor, Cavite property.
Here are some things to know on how to do table setting: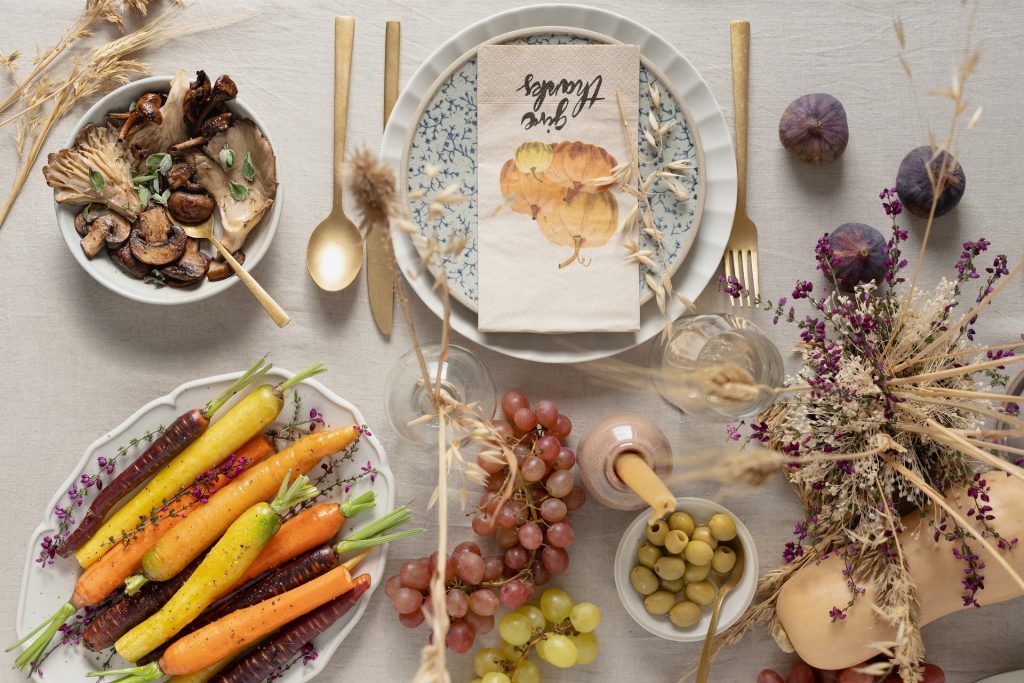 Build a Strong Foundation First
Your dinner table design should start with a sturdy basis, just like a house needs one. The design and feel of your dining area can be greatly affected by the tablecloth or table runner you choose. Think about the ambience you wish to create and the topic of your soirée. Choose a traditional white or ivory tablecloth to add a sense of refinement. Consider a burlap table runner or patterned fabric that goes with your Bacoor, Cavite house and lot if you want a more bohemian or rustic look. Make careful selections because they will establish the tone for the entire design.
Embrace the Beauty of Nature
Why not add some natural elements to your dining table? Adding greenery and fresh flowers to your table decor can make all the difference. Local flowers and leaves can be used to make exquisite centerpieces that will not only improve the looks of your house and lot in Bacoor, Cavite, but also foster a connection with the surrounding natural beauty. Add succulents or little potted plants as extra décor pieces. Your guests will be astounded by this tasteful fusion of nature and your table arrangement.
Select the Perfect Dinnerware
A dinner table's design greatly depends on the dinnerware selection. Think about the colors you wish to use and the theme of your soirée. Use good china if you want to host an exquisite and formal gathering. On the other hand, vibrant ceramic or stoneware can be ideal for a more relaxed and informal event. Mix and match glasses, bowls, and plates to give your table personality and depth. Make sure the dinnerware reflects the charm of your house and lot for sale in Bacoor, Cavite, and goes well with the general color scheme and concept of your soirée.
Play with Color and Texture
Adding personality and flair to your dinner table decor may be achieved with great effect by utilizing color and texture. Placemats, chair cushions, and napkins all coordinated can add eye-catching accents of color and texture. If your Bacoor, Cavite, property, for instance, has warm, earthy tones, you might want to use similar hues in your table design, like rich browns or deep greens. Try layering several textiles to create an eye-catching arrangement that captures the character and diversity of your home and property.
Illuminate with Ambiance
Setting the perfect mood for your party requires careful consideration of the lighting. An ordinary dinner can become an extraordinary dining experience with the right lighting. Consider holding your soirée outside under the stars if your Bacoor, Cavite house and lot have a lovely outdoor area. Use both task and ambient lighting for indoor gatherings. A cozy and welcoming ambiance can be produced with candles, lanterns, and string lights. Lighting fixtures should improve the overall atmosphere of the event by serving as decorative and functional elements.
Incorporate Personal Touches
Add personal touches that accentuate your distinct style and the characteristics of your Bacoor, Cavite house and lot for sale to create a genuinely remarkable dinner table design. Your guests will remember small party favors, personalized place cards, or handwritten notes. Display your artistic side by creating do-it-yourself components or adding sentimental pieces. Personalization gives your party a warm, genuine touch that will leave guests with unforgettable memories.
Take a Look at Table Centerpieces
Your dinner table's centerpiece serves as its main attraction, so it should be thoughtfully selected to go with the party's general theme. There are different centerpieces you can choose from depending on the occasion. A traditional floral arrangement in a sophisticated vase can be ideal for a formal dinner.
Pay Attention to Seating Arrangements
A thoughtful seating plan can have a big impact on the mood and flow of your party. When seating your guests, take their preferences and personalities into account. Bring guests from different circles together and group like-minded people to foster lively discussions. Consider setting up in a U-shaped or circular configuration for a more intimate gathering to encourage easier interaction. Make sure the seating arrangement is roomy and cozy, complementing the roomy living areas of your Bacoor, Cavite home and lot.
Don't Forget About Tableware Accessories
Accessory tableware can elevate your dinner table's appearance. Invest in serving utensils, glassware, and flatware that complement the style you've selected. In addition, take into account accessories that go well with your dinnerware, like butter dishes, condiment containers, and salt and pepper shakers. These modest but well-considered additions can highlight your attention to detail and improve the entire dining experience.
Keep It Functional
While aesthetics are important, utility should also not be overlooked. Make sure the layout of your dinner table facilitates convenient dining and serving. Ensure that every guest has easy access to utensils, glasses, and napkins to avoid awkward situations or requests during the meal. A beautifully arranged table not only looks great, but it also makes eating more enjoyable.
Now that you know the things to do, let's move on with the Dinner Table Setup: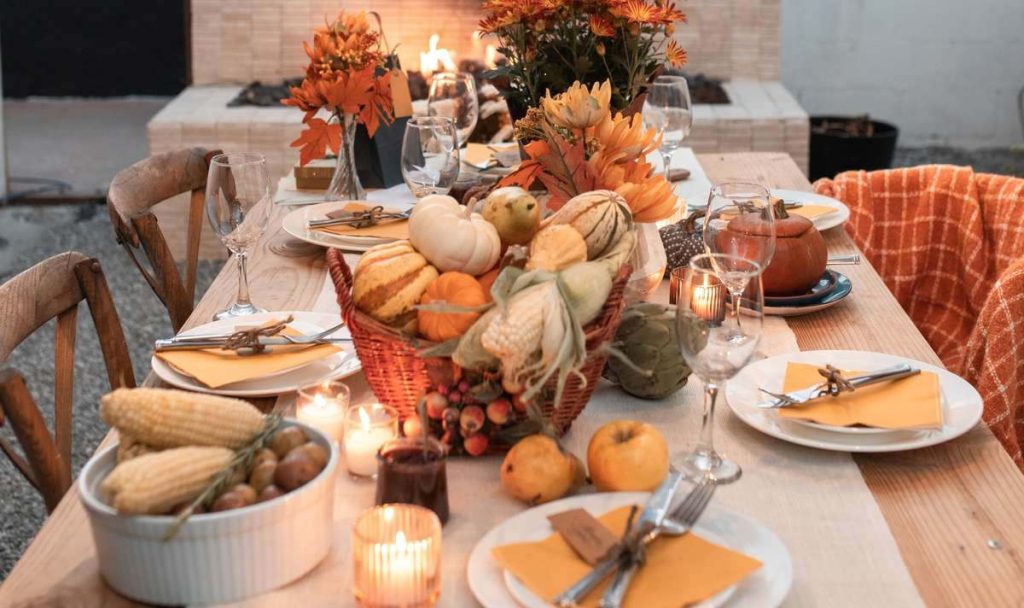 The foundation of any successful dining event is the arrangement of the dinner table. It involves setting up the table, which includes where the chairs, cutlery, glasses, and other necessities go. Here's how to arrange a dinner table that looks nice and tidy, step-by-step:
Table and Chairs: Begin by choosing a suitable table that can comfortably seat your guests. Ample space should be left between chairs to allow for easy mobility. If the event is being held indoors, make sure the chairs have soft cushions. Think about robust and weather-resistant options for outdoor settings.
Tablecloth or Runner: Place a spotlessly clean and stiffly ironed tablecloth or runner on the table. The design and color scheme should go well with the event's theme.
Place Settings: Place the dinner plates in the middle of each chair. Arrange the forks so that the salad fork is on the outside. Place the soup spoon and knife on the right side. Place the spoon and dessert fork on the side or positioned horizontally above the dinner plate.
Glassware: Place the wine glasses to the right, just above the dinner plate, and the water glass above the knife. For extra drinks, like champagne or aperitifs, you can add more glasses.
Napkins: Tightly fold the napkins and arrange them to the left of the forks or on the dinner plate.
Flatware: Stack the flatware in the order that the courses you plan to serve will be served. As you arrange the utensils closer to the plate, start using the one on the outermost side. Make sure every piece of flatware is positioned equally.
Centerpiece: Make a visually appealing centre that doesn't block the view from across the table. It could be candles, a floral arrangement, or any other ornament that goes well with your event's theme.
Name Cards: To denote assigned seating in formal settings, think about utilizing name cards.
Setting the table for your upcoming event requires creativity and excitement. It lets you show off your unique style, highlight the beauty of your Bacoor, Cavite house and lot for sale, and give your visitors an unforgettable experience. You can create a memorable dining experience by carefully choosing your foundation, adding natural elements, picking the appropriate dinnerware, experimenting with color and texture, and paying attention to lighting, functionality, and personalization. If you follow these suggestions, your soirée will be a huge success and your guests will have wonderful memories of the magical evening they spent at your stunning Bacoor, Cavite property.

Related Blog: Tablescaping: Making an Attractive and Decorative Dinner Table