Updated as of May 27, 2023
A house could either make or break a home. The place where you will choose to establish a house and lot for sale is extremely important because this is where your lives will revolve. If you live in the middle of nowhere, you and your beloved family may find it hard to maximize everything life and the world has to offer. Crown Asia aims to provide the best for your family just as much as you do. This is for our hard work, right? To provide the best quality of life to our children and to our spouses.
Is Bacoor a City or Town?
Bacoor City is increasing in both its economic growth and population. Consequently, Republic Act No. 10160 was signed by President Benigno Simeon Aquino III, with the purpose of turning Bacoor into a city. The conversion of the town was ratified through a vote involving the inhabitants of the city. The community of the city was then voted for the twelve members of their city board as Bacoor continued to develop as a first-class component city of Cavite. In addition, the 2020 consensus of Cavite shows that the population of Bacoor stands at 664,625 inhabitants, placing itself as the second largest city in Cavite.
Which Part of Cavite Is Bacoor?
Bacoor is located in the northeastern part of Cavite Province as a coastal component city. The city is also located in the southwestern part of Manila, which is the reason why Bacoor is called "the gateway to Manila." Furthermore, Bacoor is considered a first-class city and a congressional district, which means that the city has a city board comprised of twelve members.
What Is the Area Code in Bacoor Cavite
Bacoor City, as a first-class component city, has an area code of 4102. Inhabitants living in this designated area code comprise the city's population density of 14,000 inhabitants per square kilometer. Bacoor City, whose area code is 4102, is also considered a bedroom community of Manila, where many of the inhabitants live in Bacoor and travel to Manila for livelihood.
What Zip Code Is 4102?
The zip code 4102 is the designated zip code of Bacoor City. With this zip code, Bacoor is divided into 73 barangays that comprise the Bacoor East and Bacoor West electoral districts.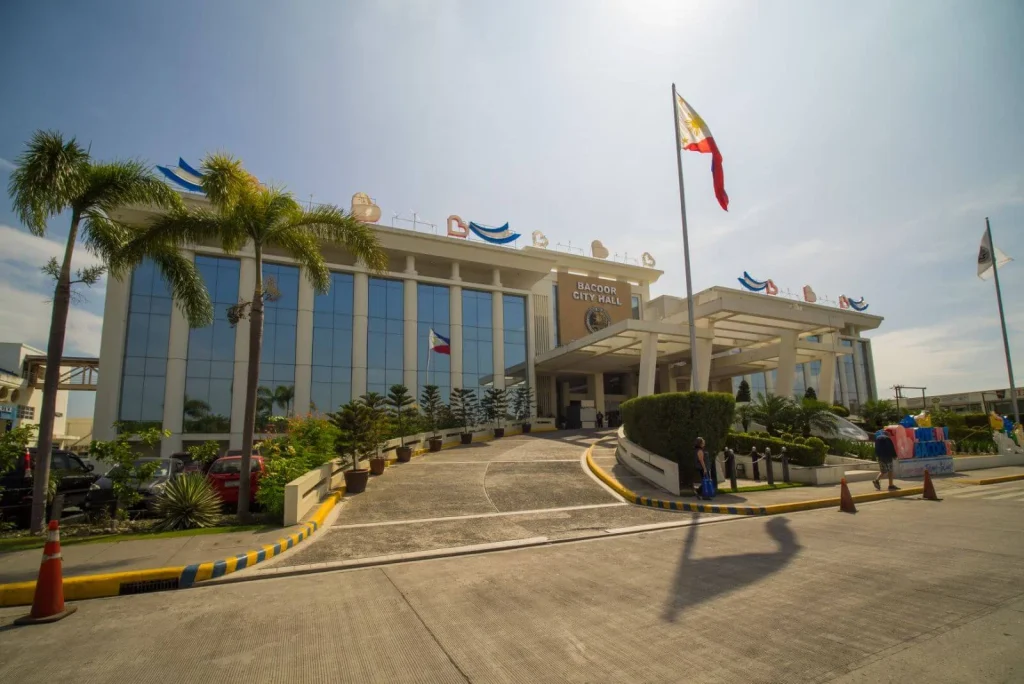 Photo from bacoor.gov.ph
What Is Bacoor Known For?
Much of Bacoor's reputation is a mix of its significance both historically and commercially.
In terms of what is known about the history relative to Bacoor, the city was a flashpoint – or in other words, a location where mass upset is ignited – of what was called the Cavite Mutiny of 1872. The parish priest of Bacoor during this period, Fr. Mariano Gomez, who was one of the three priests who comprised the GOMBURZA, was executed under the allegation of sedition. Consequently, this kickstarted two important instances that led to the Philippine Revolution, namely, the outrage of Filipinos due to the execution of the priests, and the execution in question serving as inspiration for writing Jose Rizal's book El Filibusterismo.
During the American colonization, Bacoor would become part of the designated capital of the revolutionary government formed by Emilio Aguinaldo and his men. Moreover, a battle ensued in Bacoor's Zapote Bridge between 1,200 American troops and 5,000 Filipino troops. With the Filipino troops led by General Pio del Pilar, the Filipinos won the battle, and this victory would later be honored by having the image of the Zapote Bridge engraved on Bacoor's city seal.
At present, Bacoor's city seal is a combination of what Bacoor is positively known for. With the image of Zapote Bridge placed on the city seal and a ribbon symbolizing Bacoor's traditions amidst its commercial developments, the colors of the Philippine flag are integrated into the symbol. A symbol of a mussel shell is also present in the symbol, symbolizing Bacoor's seafood industry as an integral part of its commercial development.
What Is the Significance of Bacoor Cavite?
Bacoor initially started out as a community whose economy was grounded in agriculture. Continual developments of Bacoor's economy have turned it's economy change its foundation to be more on commerce and residential activities. Present observations note that the agricultural areas of Bacoor have decreased from the initial 760 hectares of agricultural land, wherein the seafood culture and salt production of Bacoor have significantly decreased due to the continuously increasing population of Bacoor. The Cavite Coastal Road Extension has been observed to have an impact on Bacoor shifting from its agricultural economy.
Bacoor's increase in population, however, gives its benefits through the increasing number of residential properties and commercial businesses in the city. Businesses in the sectors of manufacturing, service, retail, banking, and manufacturing are observed to have an increase in growth in the city.
As Bacoor continues to grow into an urban center, there is an increase in eateries, retails, restaurants, and hardware businesses in the city. Mall branches from SM and Vista Mall have also been placed in locations that are near residential properties that are inhabited by the increasing population of Bacoor. And although decreasing in size, the seafood, crops, and salt industry of Bacoor still contributes to the city's growing economy.
What Is the Meaning of Bacoor Cavite?
The name "Bacoor" is derived from Tagalog words that may have two different meanings. Some sources say the "Bacoor" is derived from the Tagalog word that means "plateau" or "highlands," while other sources say that the Tagalog word the city's name was derived from means "fence." Although, it is commonly believed that the origin of the city's name was due to Spaniards having a miscommunication with natives when having inquired about the city's name during the Spanish colonization.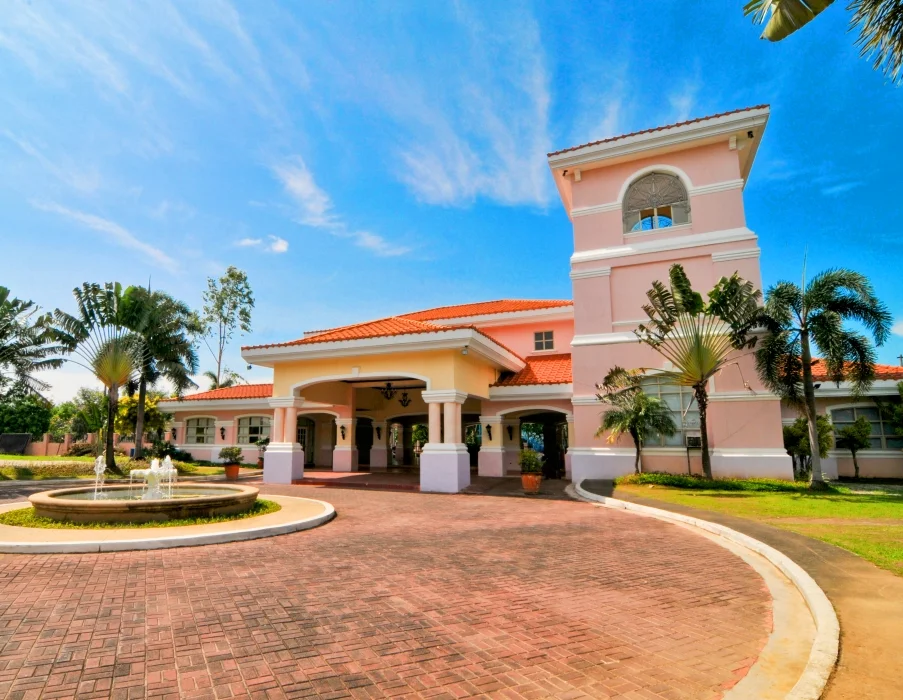 Why Do We Recommend a House and Lot for Sale in Bacoor Cavite?
For many good reasons that you ought to know.
1. Cavite is an up-and-coming province in the South
Together with Laguna, Cavite is one of the areas to watch out for in becoming one of the best cities there is in Luzon. In comparison with other regions in the South, Cavite is the highest on the list of becoming the most promising industrious and developing cities since it already has been showing so much improvement and progression over the last (merely) couple of years and is a beneficiary of the projects of the DPWH Secretary.
Indeed, Cavite is recognized as one of the fastest-growing areas in the Philippines. It is home not just to agricultural lands, industrial zones, heritage spots, and business parks, but also to residential areas and other real estate developments such as Crown Asia's house and lot for sale Bacoor Cavite – Vita Toscana. But we would get to that later. We want to serve you more appetizers before we get to the main course.
2. A Historical Place
Known for its rich culture and history, the province of Cavite is coined as the "Land of the Brave" or the History Capital of the Philippines. Isn't it honorable that you and your family will walk the steps that hundreds if not thousands of our Filipino martyrs walked and battled on or where the declaration of the first Philippine independence was? Indeed, Cavite is known for its rich history and a large number of National Heroes.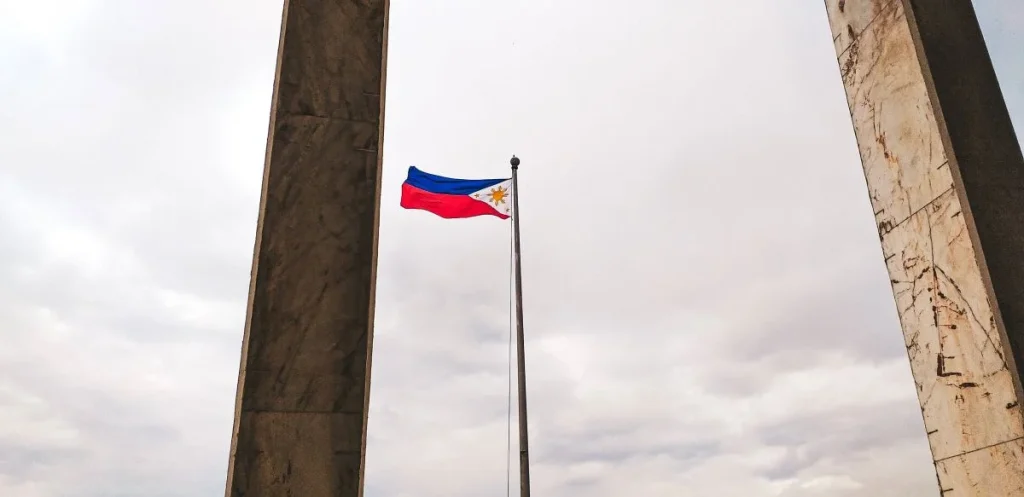 Specifically, in regards to Bacoor City, the Spaniards asked the men the name of the village but because of the difficulties in understanding each other, the local inhabitants thought the Spaniards were asking what they were building. The men answered "Bakood". The Spaniards pronounced it as "Bacoor" which soon became the town's name.
To add, when you live in Bacoor, recreational activities are not limited to going to the mall and window shopping. The city has a rich history and culture that you can explore with your loved ones during weekends or holidays. Get to know the beginnings of Bacoor and visit Bahay Tisa or the Cuenca Ancestral House!
3. The Best Location
One of the biggest advantages of investing in a property in Cavite is living outside the stresses of big city living but also being able to enjoy being in close proximity to it. Cavite is the closest province to Metro Manila, made very accessible by the recent developments of major roads and highways connecting the two areas.
With CAVITEX and Quirino Avenue in the north, Daang Hari and the Muntinlupa-Cavite Expressway (MCX) in the south, and Marcos Alvarez Avenue in the east, Cavite residents have many route options if they want to visit the metro.
Additionally, spearheaded by the Department of Public Works and Highways (DPWH) along with their secretary, Mark Villar, but also under a public-private partnership arrangement, a new expressway is on its way to your Crown Asia house and lot for sale in Bacoor Cavite: CALAX or Cavite-Laguna Expressway.
Providing efficient transportation links for approximately 11 billion people living in the Cavite and Laguna provinces, You will be able to maximize this project and will be able to go to your and your family's favorite go-to places through CALAX especially when you live in Crown Asia's Italian-inspired community Vita Toscana house and lot for sale in Bacoor Cavite! Crown Asia properties in Bacoor don't only end with Vita Toscana there are also other properties. Find properties such as Carmel, Citta Italia, Ponticelli (along Daang Hari road), Vittoria, and Amici in Bacoor. However, if you're looking for condos then the Meridian is there for you.
And why specifically, Bacoor City?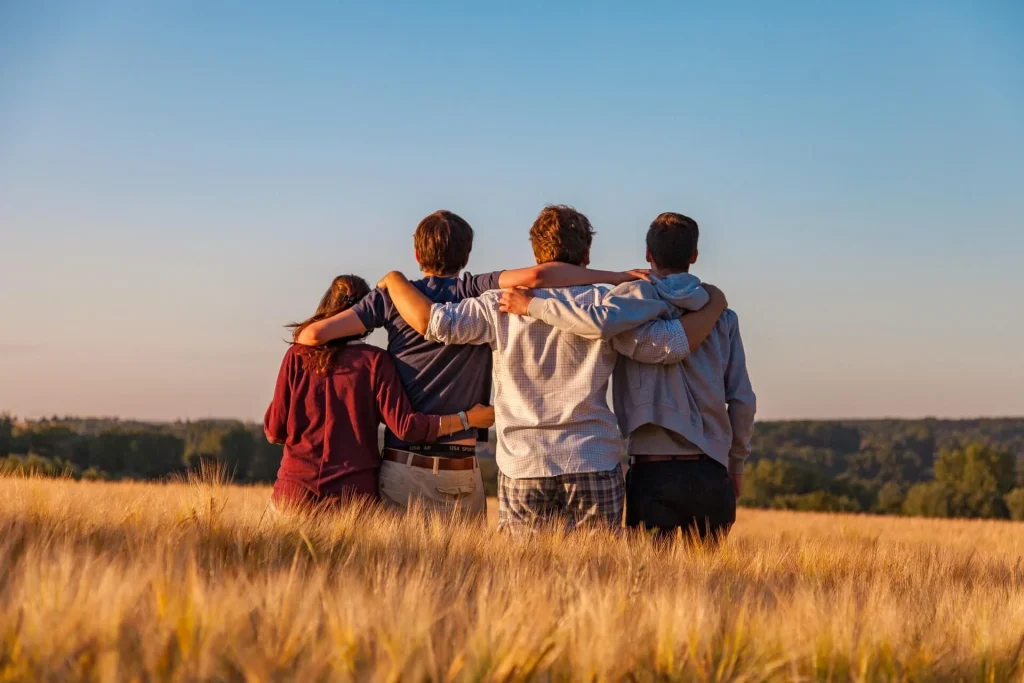 Cavite's Gateway To The Metropolis
There is a reason why our country has coined Bacoor City as Cavite's Gateway To Metro Manila.
Is Bacoor the Gateway to Manila?
Bacoor is dubbed "the gateway to Manila" because it is the city that connects Cavite to Manila itself. Because of this, Bacoor is also a "bedroom community." This means that many of the inhabitants of Bacoor live and sleep in the city of Bacoor, but commute to other cities for livelihood, such as Manila. Bacoor is connected to Manila through the Muntinlupa-Cavite expressway, CAVITEX, and other national roads.
As a suburban area located southwest of Manila, the increasing population of Bacoor presents a growing issue for traffic congestion. Solutions to these issues take the form of many infrastructure projects in Bacoor, such as the development of the LRT 1 South Extension project and the Manila Light Rail Transit System project. Moreover, Bacoor is included in the plans to develop the Cavite-Laguna Expressway (CALAX).
What Else Can You Find in Bacoor?
The locality is best known for its oysters and mussel products. But from an agriculture-based industry, the booming Bacoor community has become a top urban center in Cavite. Aside from the many subdivisions, there are many shopping malls found in the area!
Speaking of the industry, Bacoor has developed into a site of commerce. Trade, banking, and service sectors are Bacoor's primary income earners. Commercial activities are sporadic throughout the city ranging from wholesale to retail establishments, restaurants and eateries, hardware and construction supplies, and other service-related industries, especially those located in SM City Bacoor where it serves as the city's main income earner. The mostly residential area of Molino is also home to SM Center Molino at the corner of Molino Road and Daang Hari Road. The entrance area from the Coastal Road to Aguinaldo Highway in Talaba and the area surrounding the Zapote Public Market (now the Bacoor Public Market) are other commercial centers. Bacoor has branches of 11 different commercial banks all over the city.
Some of their natural industry include crops and fishponds, salt production, fishing and oyster, and mussel culture. Interesting, isn't it?
For recreational activities to make more fond memories of you and your fam, there's also the Bacoor Eco-Park where families and friends can spend quality time together. The park opened in 2009 and offers a relaxing place for the residents of Bacoor. It even features 10 huts great for picnics, a playground, and a lagoon where people can fish or ride a boat! Wow, you can really do everything in this place! Admission is free so everyone can take advantage of it. Send us pictures!
When choosing a new place to invest in, Bacoor City, especially in Crown Asia's Vita Toscana, is definitely a great choice for you and your family. Vita Toscana is equipped with amenities such as a swimming pool and is near medical/educational centers like St. Dominic Medical Center. We all want the best for you and your beloveds and fortunately, Bacoor City is indeed one of the best areas there is. The market value of your investments will only go up in the future.
What Crown Asia Properties Are Found in Bacoor?
The following are the Crown Asia Properties that have been developed in Bacoor:
What Vista Malls Are Found in Bacoor?
It is important to note that Bacoor's continuous increase in commercial developments means that there will be an increase in malls in the city. Many of the big malls in Bacoor are strategically located near residential developments as well, such as Vista Mall branches.
One of these malls is Vista Mall NOMO, which is purposed to be a significant commercial property to Bacoor's economy and inhabitants through its businesses, namely, Kinder City, Vista Cinema, and AllHome stores.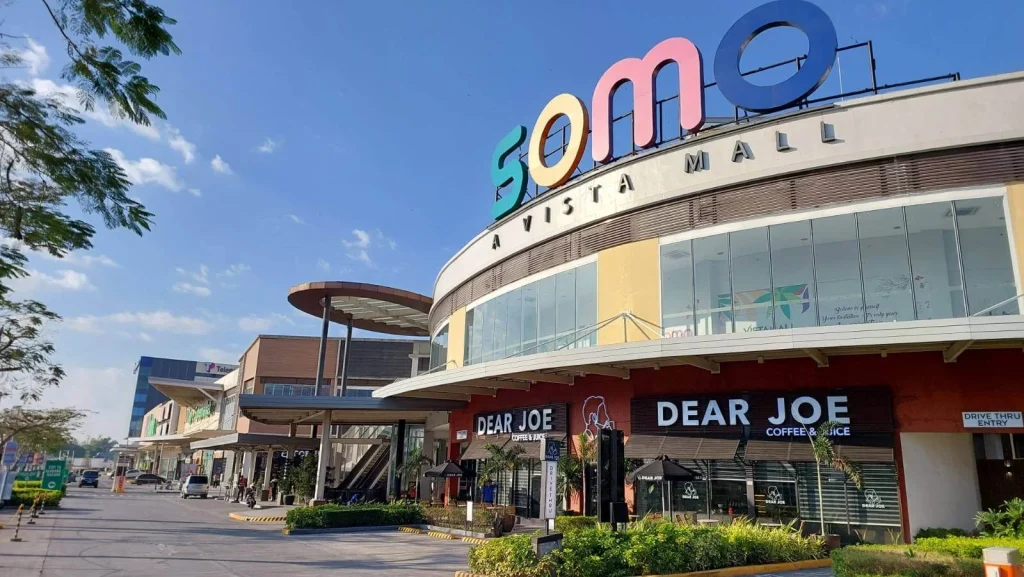 Another mall in Bacoor is Vista Mall SOMO, which, like Vista Mall NOMO, aims to provide quality services to the residents of Bacoor, as well as travelers who pass by Bacoor City. Vista Mall SOMO is also near the Molino and Daang Hari roads, contributing to the hustle and bustle of the city. Businesses in Vista Mall SOMO include the Dear Joe and Coffee Project cafes, and AllHome stores. There is also Vista Mall Dasma if you want to drive out quickly out of Bacoor.
Related Blog: Why Investing in Bacoor Is a Great Investment