Whether we literally mean it or not, there are just some days that we cannot go on without coffee in cafe or restaurant. Our mornings are just not complete without that cozy aroma of caffeine and that blissful sip of goodness that always makes us feel complete. There is just something about coffee that not only gives you that gentle slap in the face to get you awake, but most importantly, the warm comfort it drowns you in wraps you in a cozy hug to remind you that every thing is just going to be alright just as long as you remember to slow down every once in a while to enjoy life, even though it is just by inhaling your favorite drink. And we think this is definitely a must, especially with the pandemic and our day to day struggles who work hard to reach our goals and/or support our loved ones.
This is why we are here to talk about the chef's kiss coffee shops you can call a second home. Are you living the city life that every one yearns to have at a condo in las pinas specifically at Crown Asia's Hermosa? Wow. As what the young would say today, "Sana all." And may you be a die hard coffee fan or the regular appreciative lover of caffeine, consider yourself lucky because there are a wide array of choices when it comes to coffee near your condo in las pinas right in the city or around BF Resort Village.
Starbucks, the Most Common Coffee Shop of Them All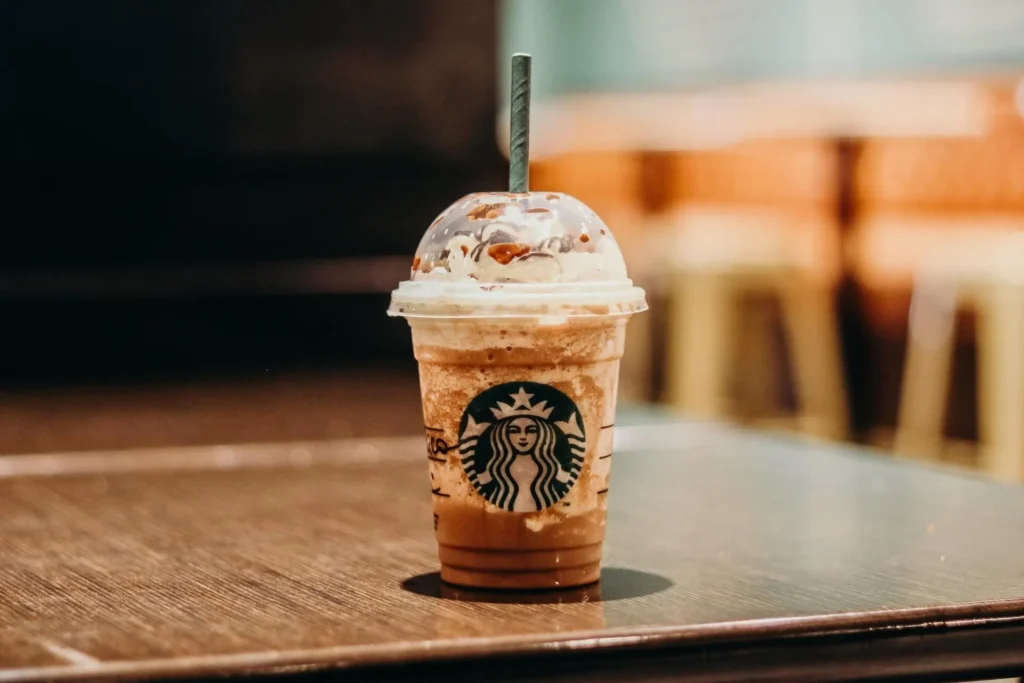 If your area does not have Starbucks on sight, you definitely have to think twice about living there especially when you are a coffee lover who enjoys good coffee. This coffee shop is arguably the most basic coffee place in our country. It is essential for your area to have access to world class coffee. But as a Hermosa condo in Las Pinas owner, you will totally not encounter this dilemma for you have more than one Starbucks branches around you!
This coffee shop has been brewing top tier coffee in our country since 1997. It has been their mission to inspire and nurture the human spirit – one person, one cup, and one neighborhood at a time, and with lots of their branches filled with people all day long, we know for sure that they have been fulfilling their goal.
If you are looking for a twist of your regular ultimate wake up call, Iced Americano, we highly suggest adding a splash of breve, more milk, and 4 pumps of mocha. To satisfy both your coffee and matcha cravings, you can treat yourself to Starbucks' original brew of Matcha and Espresso Fusion. This summer, however, Starbucks finally brought the famous Pink Drink to our shores. Pair this strawberry goodness with their Dark Chocolate Macadamia Cookie during your next visit!
Fall in Love With Coffee and Life All Over Again With Dear Joe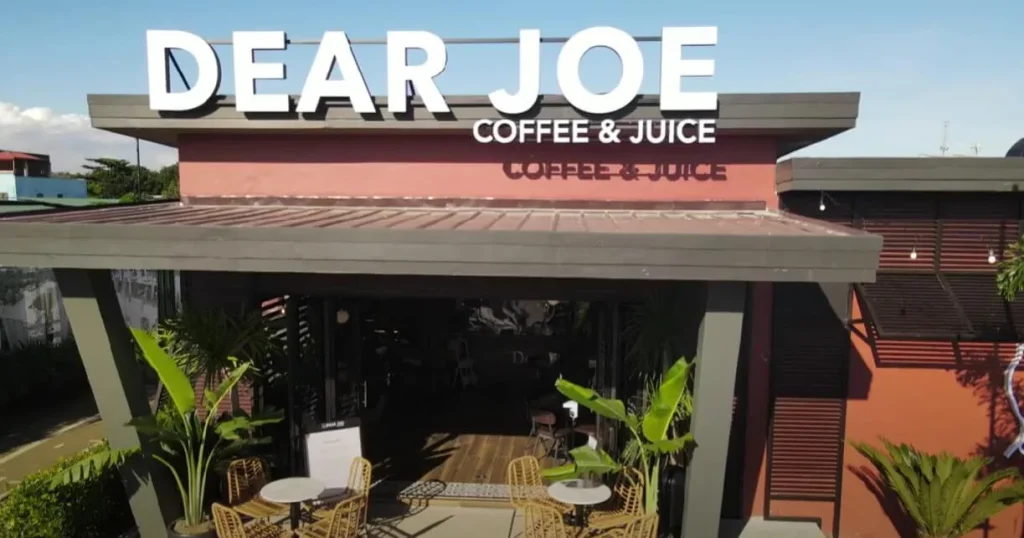 What would you do to read your favorite book as if you are turning its pages for the first time? Oh, to go back in time to fall in love with your precious significant other all over again. Sadly, time machines do not exist yet. However, when it comes to coffee, such a machine can exist with Dear Joe in the form of its letter-writing advocacy. Written words are the ultimate time machines because they give you the opportunity to picture things way–back then.
For coffee lovers in Hermosa, this unique coffee shop could totally be your safe haven especially when it is just right outside from your condo in Las Pinas.
As the first ever letter-writing cafe in the Philippines, you can write the most heartfelt of letters and literally send them to your loved ones, friends, or new pen pals with the most affordable fee.
If you want to indulge their coffee and pastry goodness while working, you can readily do so without so much of a worry of weak signals because unlike Starbucks, Dear Joe gives you access to free Wi-Fi!
One of the many things why we love Dear Joe, it is because of their specialty drinks that scream everything Filipino. Treat yourself with the creamy goodness of Sagada. If you are looking for the kind of boost you get from a warm hug from a friend, you can find this same feeling with Dear Joe's Benguet. Additionally, aside from these and having frappe, and your basic coffee drinks, this coffee shop also offers fresh fruits and berry blends if you are looking for a healthier option for your day!
Pair your exquisite drinks with a meal from Dear Joe's all day breakfast menu! Perhaps the smoked salmon omelet? Or to pair up your Filipino drink, how about beef tapa? Nevertheless of your choice, expect to have another world class Filipino experience with a twist of practicing your writing skills with Dear Joe.
Coffee Project in Vista Mall Global South, the best coffee shop yet in Metro Manila and in the County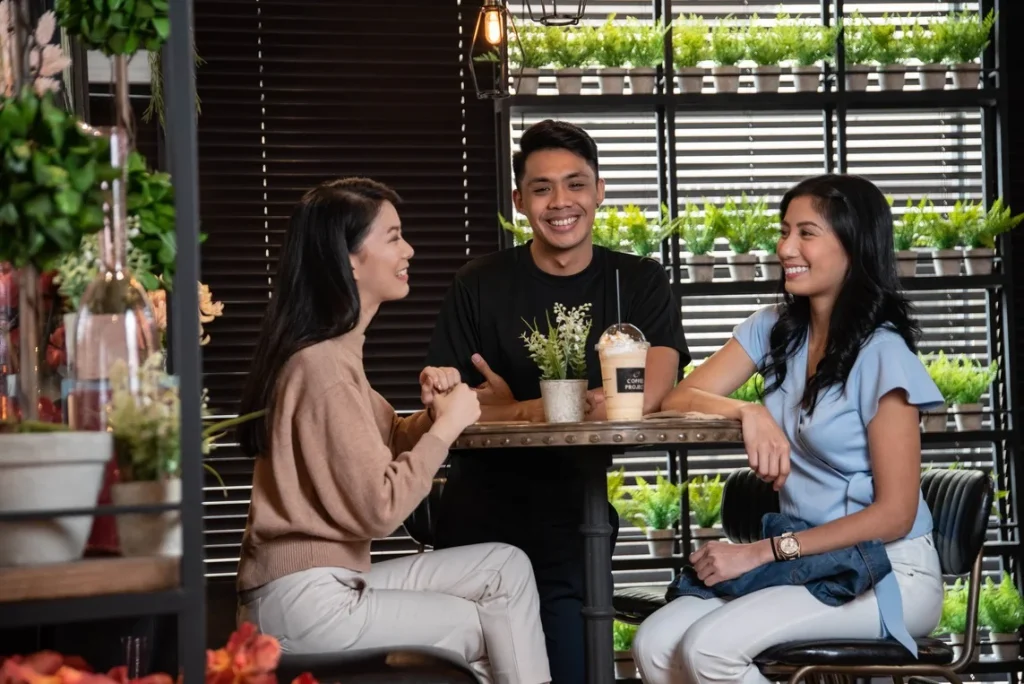 Last but definitely not the least in our list is Coffee Project in Vista Global South Las Piñas City which is a few minutes away from Evia Lifestyle Center. We just cannot miss this coffee shop that deserves the world's recognition.
Just like its cousin, Dear Joe, this coffee shop also offers free Wi-Fi for both lounging and working visitors. If you are in dire need of fresh air, good comfort food choices and good service, this aesthetically pleasing place would give you the perfect combination of oxygen and the mouth watering smell of coffee since this haven is decorated with numerous plants. If you are one of the Plantitas, you will totally appreciate the natural environment this place has.
A fan of cookies and cream? Get ready to satisfy your sweet cravings with their Hershey's Cafe Cookies and Cream Frappe. Or are you more into a cozy feeling? Get the homey good vibes with Coffee Project's Mocha Smores. We can tell that their passion when it comes to coffee reaches the highest of commendable heights since their signature blend is 70% Arabica coffee that is imported from Brazil and 30% Robusta coffee from Sumatra. Imagine getting a taste of these international goods just by a quick drive from your condo?
We do not know about you but we think having that kind of opportunity already shows that you are living the best quality of life.
Related Blog: Welcoming the Newest Neighbor of Hermosa COHO by Crown Asia Properties