The COVID-19 virus is still spreading. When the vaccine first came out, it was understandable to immediately think of the adults and how it allows them to return to the office and return to normal work. A year later and medical laboratories have finally announced that children are now allowed to get the vaccine – making a bit for face-to-face attendance and other activities possible outside their newly moved-in house and lot for sale.
That's why getting the vaccine is the best thing to do for your child's health. It's finally time for eligible children to get the COVID vaccine to get protected and protect the health of their families and friends.
Now, we know that many of you have apprehensions when getting vaccines, especially when it's for your beloved children. That's exactly why we've made this article to help you understand how vaccines work and what you should look for when getting your child vaccinated.
The COVID Situation In The Philippines
Here's a quick update on the COVID Situation in the Philippines. There have been a cumulative 3,627,575 positive cases since the beginning of the pandemic for our country, with 54, 783 deaths cumulatively and 4,575 new cases in the last 24 hours. Despite the very recent spike in cases due to the Omicron variant, the current COVID situation in the Philippines appears to be one of moderate risk. While the Department of Health appears not inclined yet to favor a shift to Alert Level 1 in Metro Manila as proposed by the business sector, it's a given fact that the number of COVID-19 infections is decreasing, which is great news for all. Right now, the National Capital Region is still at moderate risk against COVID-19. Even though the hospitals are not full, the case trend remains at moderate risk. The only way for the entire Philippines to descale to the most lenient Alert Level 1 is if the case trend would drop further to minimal or low risk, healthcare utilization to be of low risk, and vaccination in all regions to be over 70 percent among the target population and safety standards must be observed.
Doctors agree with these statements as Dr. Maricar Limpin, president of the Philippine College of Physicians has said that hospitals have been seeing a decreased number of COVID-19 patients but also noted that the number of active cases is possibly underestimated because some people don't get themselves tested. She highlights that the government should not rush to place parts of the country under alert level 1.
This holds true especially since people are allowed to travel and do necessary errands anyway, reducing the need for us to rush to a lower alert level. Health Secretary Francisco Duque III, on the other hand, said that the country may soon ease restrictions and move to the lowest alert level if COVID-19 cases continue to decline, citing the guidelines in proclaiming alert level 1.
The Covid Vaccine For Children and Teens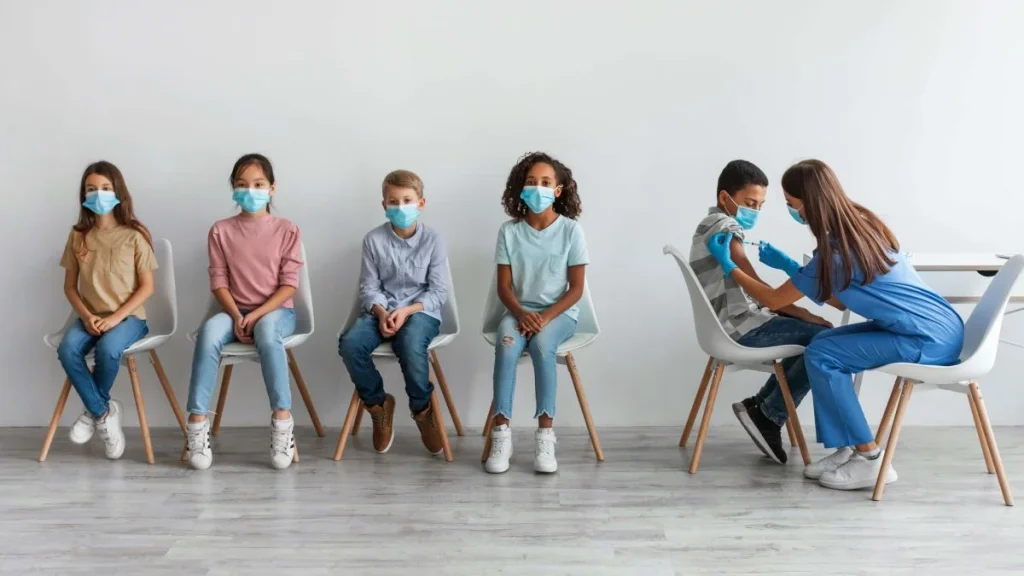 For the first time in the 2 years that the pandemic has been going on, the CDC recommends everyone aged 5 years and older to get a COVID-19 vaccine to help protect against COVID-19.
Widespread vaccination for COVID-19 is a critical tool to best protect everyone from COVID-19 and COVID-19 related complications. In the US, for example, the federal government is more than willing to provide the COVID-19 vaccine free of charge to all people living in the United States, regardless of their immigration or health insurance status. See the lengths countries are willing to go to put an end to this pandemic?
Even despite these qualms, many people are confused as to why children and teens should be vaccinated in the first place. Well here are the facts: children are just as likely to be infected with COVID-19 and can get very sick from COVID-19. Getting hospitalized is a possibility and short and long-term health complications from COVID-19 are also extremely possible.
There have been instances where children who get infected with COVID-19 can develop serious complications like multisystem inflammatory syndrome – a health condition where different body parts become inflamed, including the heart, lungs, kidneys, brain, skin, eyes, or gastrointestinal organs.
At this point, you have hopefully identified the need to protect your family members, especially children from the virus even in the comforts of your newly bought house and lot for sale.
A COVID Vaccine Checklist for Kids of Age 5-11
With the COVID-19 vaccine finally available to kids 5 years old and up, here's what you need to prepare for if you want the best vaccination outcome for your child.
Call Your Child's Pediatrician
Before you get the vaccine, ring up your child's pediatrician or simply the primary care doctor and tell them that you're planning to have your child vaccinated. When you're at your appointment, make sure to ask them questions about any concerns that you may have. If you don't have a pediatrician specifically dedicated to your child, it would be best for you to attempt to still receive advice from the family doctor or someone of the life. Clarifying the pros and cons of getting a vaccine for your child will help put your mind at ease as well as help you make a better, more informed decision.
Make sure that when you're talking to the doctor, you're aware of the allergies that your child has Since you most likely don't have time to consult a doctor on-site at a COVID-19 vaccination center, it would be best to know all this information beforehand as it will allow for a safe, comfortable, and efficient vaccination process for all parties involved.
Schedule Your Child's COVID-19 Vaccine Appointment
If you've decided to finally get your child the vaccine, make sure you know the logistics of the event. Either schedule your child's COVID-19 vaccine appointment at the local vaccination clinic or get a physical copy of the open dates for vaccination sites and get there early to avoid any long lines. If you opt to go through the private route, your child can also receive more routine shots at the same appointment for the COVID-19 shot, this includes getting their annual influenza shot. Make sure that your child is all caught up on routine immunizations. This entire course of action is dependent on the permission and advice of your doctor, of course.
Talk With Your Child
A task many parents often fail to do: talk with your child before the appointment and make sure to settle and clarify any concerns that they might have and set down boundaries for how the child might act when they need a shot. There are simple ways to help make it a positive and calm experience, such as hand-holding and buying ice cream afterward as a reward. Make sure your child knows what they're getting into and what you expect of the the day of.
Keep The Vaccination Card
After your child receives their first vaccine, immediately attempt to schedule the second dose and make sure that you or your pediatrician's office has a copy of the card in your child's medical record. You'll never know when the child's school might need a copy. This also serves as a reminder to keep the paper vaccination card that you receive! Don't laminate the vaccination card just yet though, just in case more information might need to be added to the back of it. Take a photo of it and copy it or keep everything in a safe place inside your newly moved in house and lot for sale.
This also might be a good time to remind you that if your child is 5 years old or older with a medical condition that weakens their immune system, a third dose may come strongly recommended, so make sure to book your third dose immediately after the second dose gets finished. Health sites from Australia mention that a third dose can be received 2 to 6 months after your second dose and should your special case require you to receive the fourth dose, you can do so 3 months after your third.
Again, all these guidelines are on a case-to-case basis so it would be best practice for your o consult your child's pediatrician or the family doctor before you make any rash decisions. Make sure to also consider the other vaccines that you're child is lied up for before you embark on this one year journey for COVID vaccination. Some vaccines may have negative side effects that affect your immune system harshly when mixed with other vaccines.
What Do I Need To Know About The Vaccine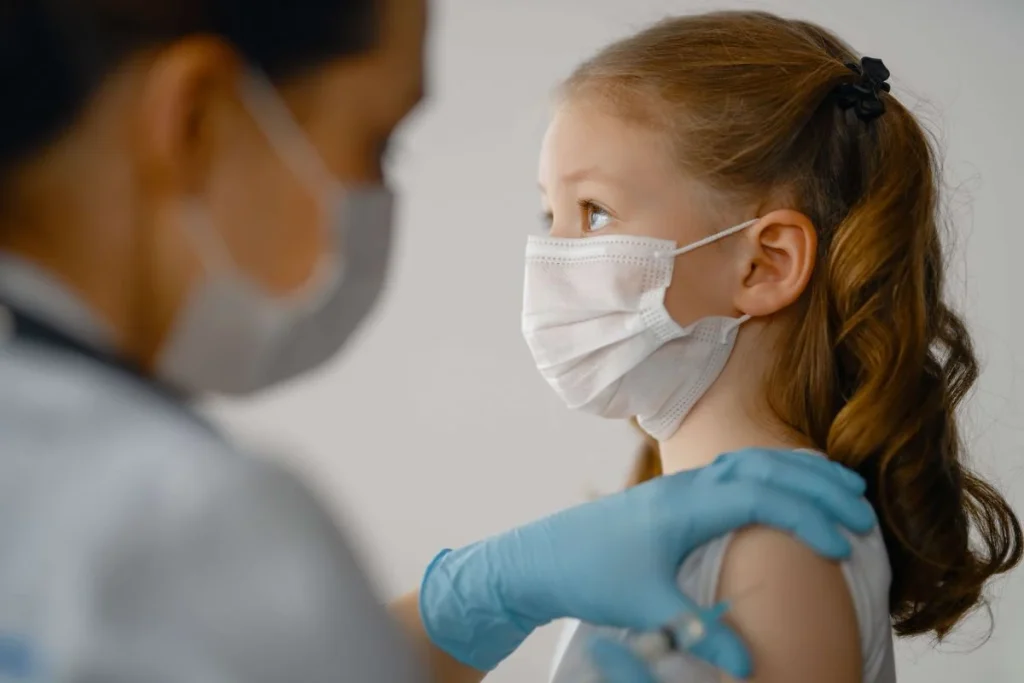 We've covered some basic information on the vaccine, given the readily available information from reputable sources like the CDC and WHO. Of course, we've also included the input from our very own DOH here. That said, information overload can be a problem so in this section, we've decided to answer some of the most common questions that people have by compiling a list of the information you should know and be aware of. More importantly, having this knowledge and information readily on hand will allow you to answer any questions that your child might have, just in case they need a little more convincing on the day of vaccination.
Who knows? Maybe you might learn something new too.
The COVID-19 vaccine is Safe
Scientists and governments have been looking at this vaccine very closely and strictly following the vaccine clinical trial. Though they have not seen serious side effects in kids aged 5 to 11. The side effects that kids experience are mild. They're very similar to the ones we saw for other age groups like teenagers and young adults. These are things like pain at your injection site, aches, and pains, fevers and chills. Mild side effects are commonly treated with over-the-counter medicine and typically only last 24-48 hours after vaccination.
Kids aged 5 to 11 get a smaller dose compared to adults
For those of you that don't know, the COVID vaccine for children is actually only a third of the dose that's given to adults. That said, kids still need two shots and companies went the extra mile to make sure that the dose is safe and effective, going through rigorous testing and a lot of changes
The Vaccine Protects Against The Long Term Side Effects From The Virus
Aside from protecting against the coronavirus, the COVID-19 vaccine is also used to protect kids from getting infections and long-lasting complications from the virus. The fact of the matter is that kids do get COVID-19 and they can get incredibly sick and even go to the hospital with COVID-19.
A Little More On The Vaccine
In the Philippines, the COVID-19 vaccine is available to everyone aged 5 years and older for free. You don't need to worry much about having health insurance or citizenship to be eligible for the COVID-19 vaccine.
Make sure that you're also aware of the different vaccines and the differences that they might have. The Moderna COVID-19 vaccine was one of the first vaccines to be granted Emergency Use Authorization by the Philippine Food and Drug Administration. There are now a total of eight COVID-19 vaccines with Philippine FDA EUA Approvals.
Where Does That Leave Us?
So, where does that leave us in terms of our battle against COVID? Well, it seems as though the pandemic is at the end of its legs. WHO chief Tedros Adhanom Ghebreyesus says that the acute phase of the pandemic could end by the middle of the year if about 70 percent of the world gets jabbed. To that end, here in the Philippines, we're simply waiting on the call of our Government officials. Businesses and everyday people alike are waiting on the end of the pandemic to once again continue living their lives to the best of their abilities.
In the future, better and more vaccines will be made. Vaccines more suited to the contexts in which they will be used and with fewer storage constraints at a lower price. With more effective vaccines like these coming out of the woodwork, the end of the pandemic is in sight.
Related Blog: Getting Better: COVID Vaccination for Children