Hurray, it's Valentine's Day! One of the best ways to spend this romantic day, whether you are single or taken, is to just take it easy and relax with your favorite wine and watch Netflix. The beauty of love month is that you can act mushy with your significant other and it is definitely a perfect excuse to binge-watch cheesy romantic shows. Whether you plan to go out for Valentine's or just stay in, we compiled some shows on Netflix to watch in your condo with your date or your crew.
Netflix shows to watch in your condo on February 14.
1. Bridgerton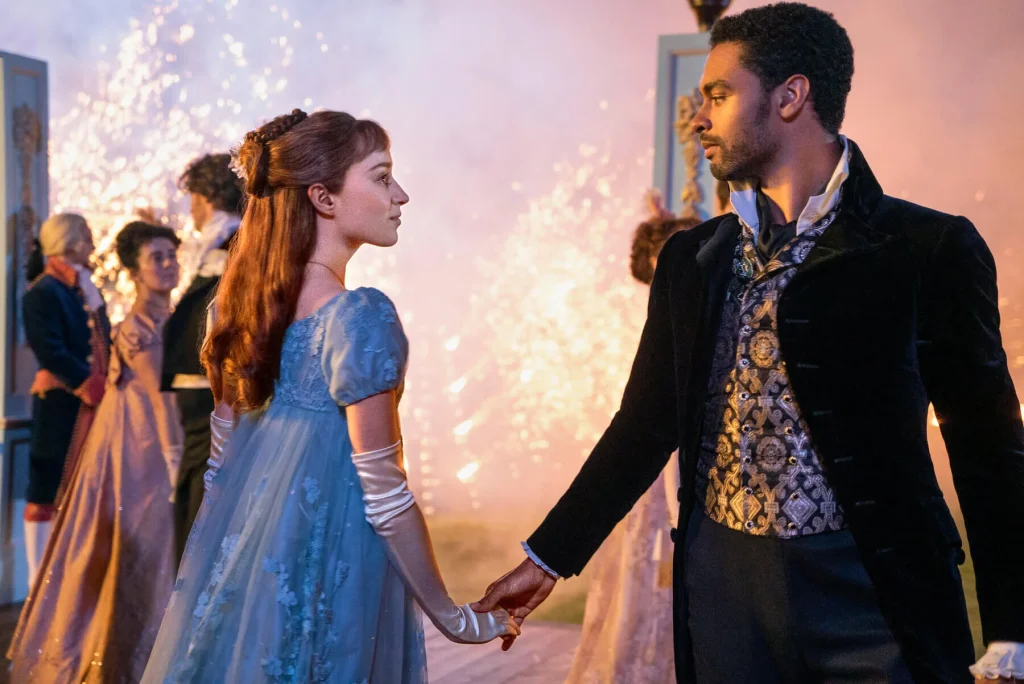 Photo from nytimes.com
One of Netflix's romantic hit shows is Bridgerton, which aired in December 2020. This is the perfect show to binge-watch the whole day with your significant other, or alone! This period drama portrays an incredible cast with dramatic costumes and a beautiful set design. This hit Netflix TV Series is starred by a very charming cast: Phoebe Dynevor who plays Daphne Bridgerton, and Regé-Jean Page who plays Simon Basset. Bridgerton is based on Julia Quinn's popular novel series of the same name. Prepare to fall in love with Bridgerton! It's the perfect time to rewatch this show as Season 2 will air in March 2022.
2. Single's Inferno
If you want to watch some juicy scenes this Valentine's Day, then Single's Inferno is for you! Single's Inferno has made waves in the local scenes in the past month. You can definitely binge-watch this Korean reality TV show as it is only 8 episodes long. The show is about 9 young Korean singles who are stranded on a deserted island.
3. Emily in Paris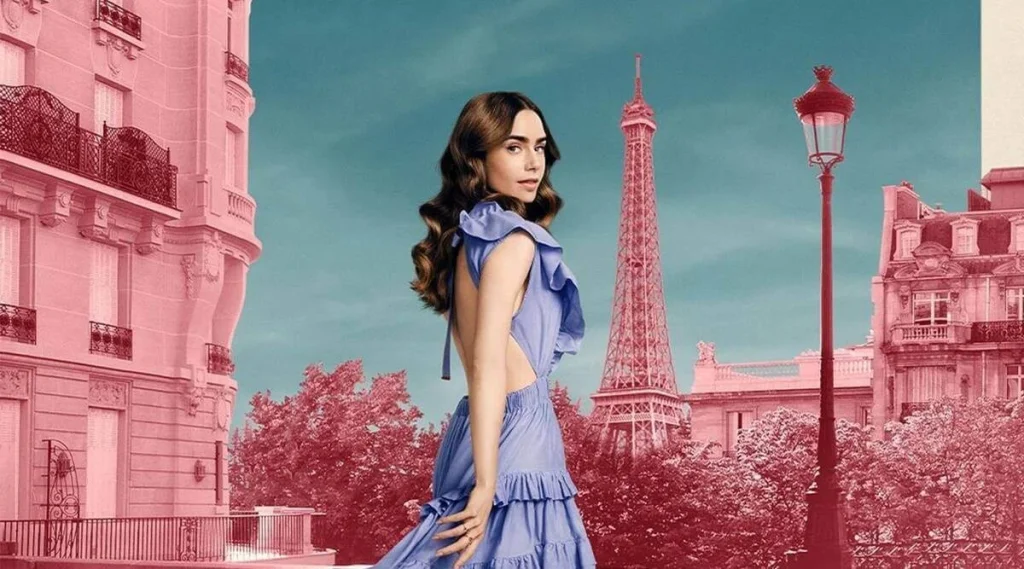 Photo from indianexpress.com
A light and fun romantic comedy series that we all need is Emily in Paris. Emily is played by no other than Lily Collins, together with her co-stars Ashley Park, who plays her friend Mindy, and Lucas Bravo, Emily's lover Gabriel. What makes this show so fun and easy to watch is the quirky characters and their haute couture outfits, and of course, Paris itself! Emily's complicated love life may frustrate you a bit, but her colleagues at her French Marketing firm make up for it! Season 2 just aired last December 2021.
4. Call Me by Your Name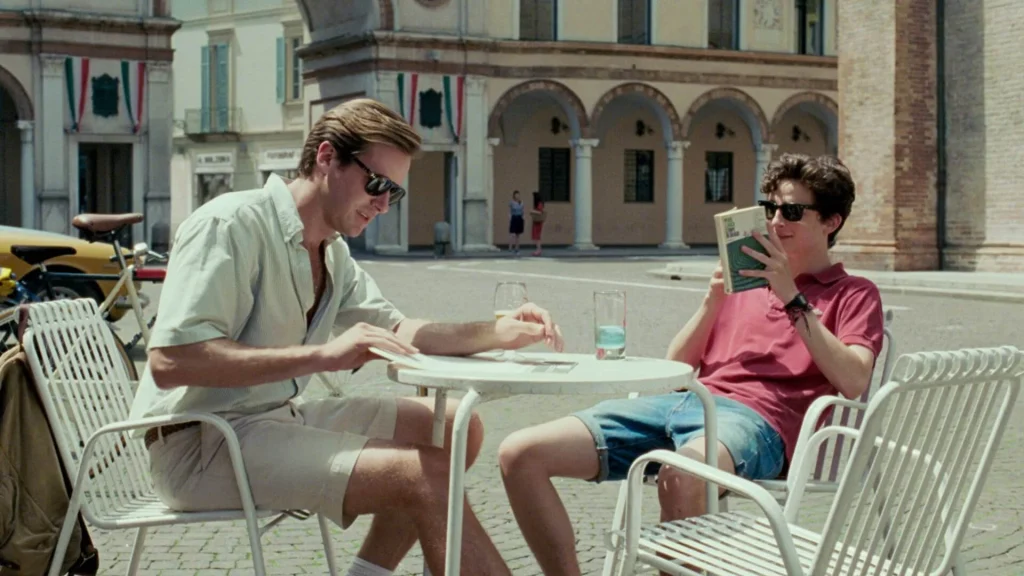 Photo from newyorker.com
If you are in the mood for something more serious, then this one's for you. One of this generation's must-watch dramatic films is Call Me By Your Name. Set in 1983 in Northern Italy, 17-year-old Elio, played by Timothee Chalamet, falls in love with his father's 24-year-old research assistant, Oliver, played by Armie Hammer. It is truly a cinematic masterpiece that one must not miss out on. Prepare your tissues for this movie!
5. Words Bubble Up Like Soda Pop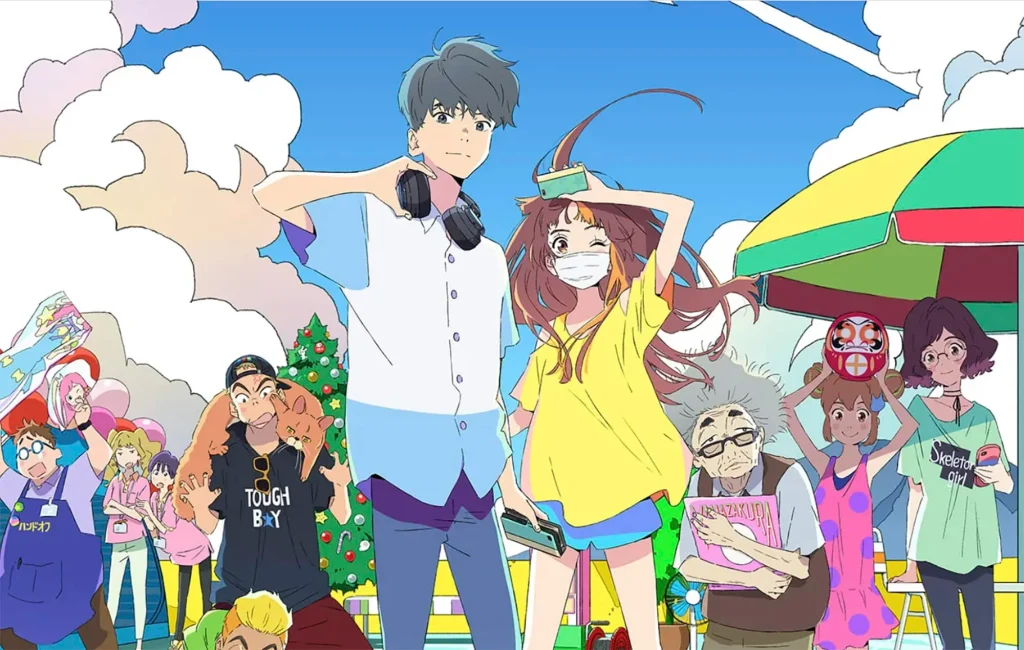 Photo fromgaymingmag.com
Words Bubble Up Like Soda Pop is a romantic anime movie about a shy boy who expresses himself through haiku. He meets a girl, completely opposite from him, and they share a brief and magical summer. This movie is definitely a sweet and relaxing film that will make you feel good after watching it.
6. tick, tick… BOOM!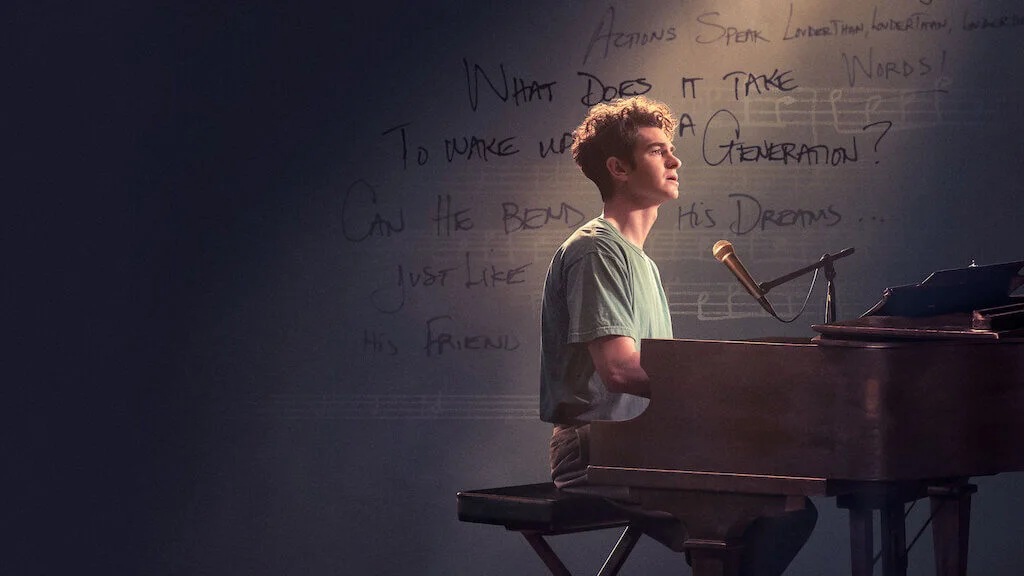 Photo from netflix.com
If you are up to watching an autobiographical musical film about an aspiring composer in New York City, then this movie is for you! Our tick, tick… BOOM! protagonist is relatable to many as he is worried that he made the wrong career choice, whilst navigating the pressures of love and friendship. This musical film stars Andrew Garfield and Vanessa Hudgens.
7. Our Beloved Summer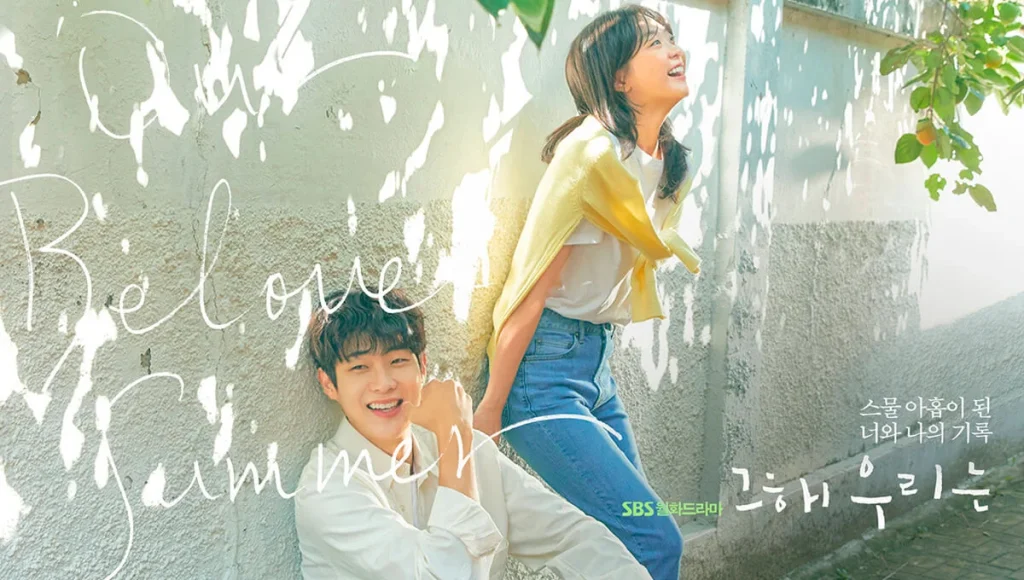 Photo from worldhours24.com
Our Beloved Summer made its way to our hearts with its charming and relatable cast, beautiful color palette, and warm cinematography. Our Beloved Summer is a 16 episode Korean Drama that premiered last December 2021 starring Years after filming a viral documentary in high school, two former lovers get pulled back in front of the camera and into each other's lives.
8. Love and Leashes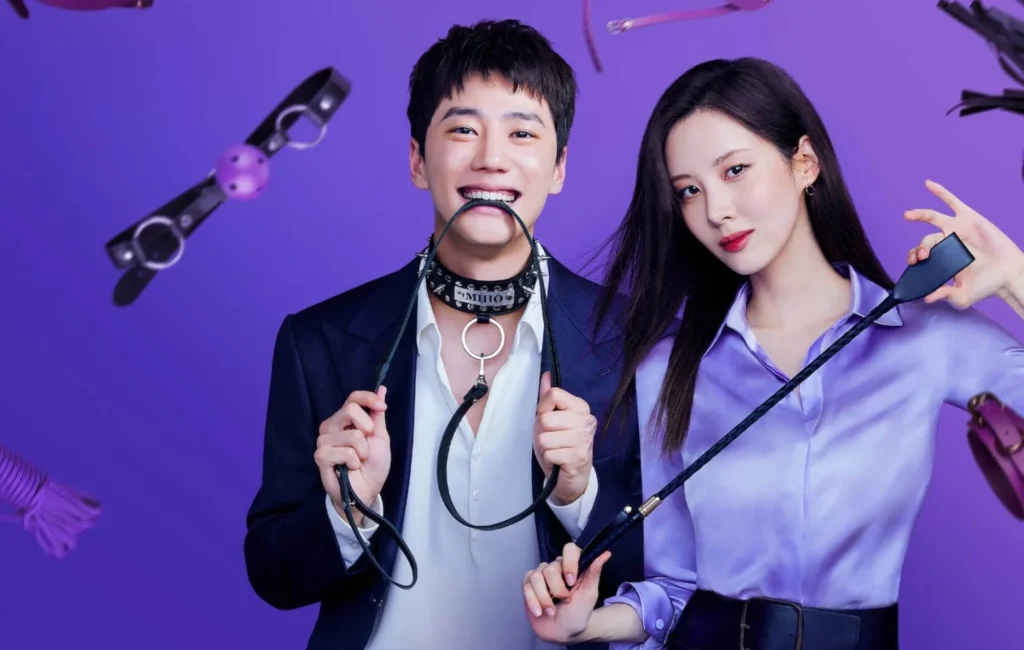 Photo from nme.com
Spice up your Valentine's Day with this adult film Korean movie, Love and Leashes. Love and Leashes just premiered this month and excited a lot of Korean drama fans as it stars Girls' Generation, Seohyun, and U-KISS member Jun. Love never hurt so good for two co-workers who enter a contractual relationship as partners in consensual play, pleasure, and pain.
9. To All The Boys I've Loved Before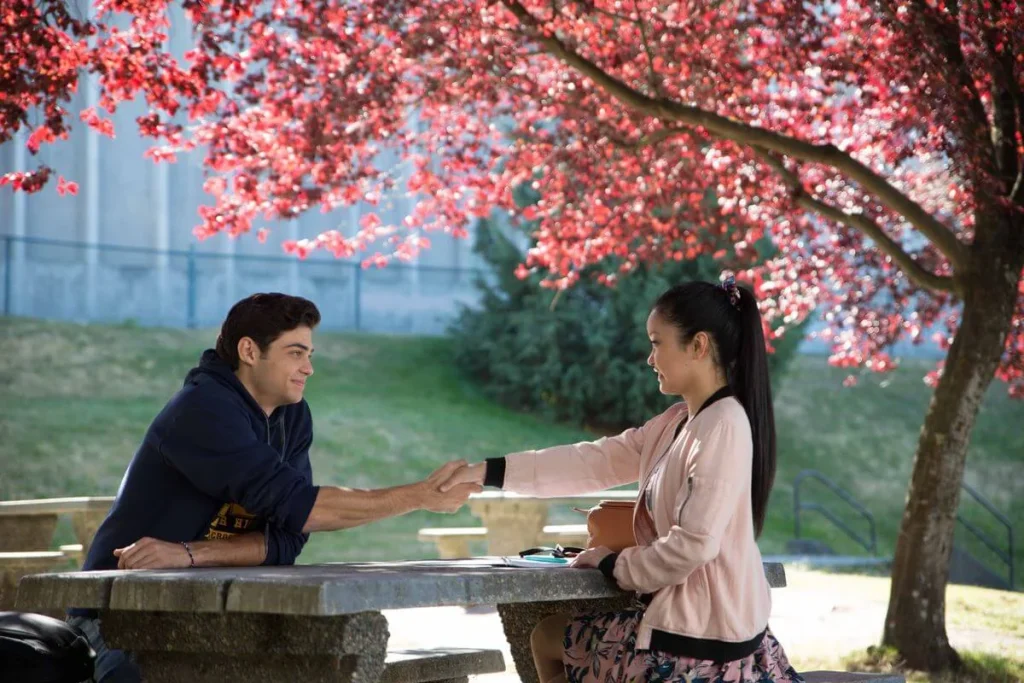 Photo from vox.com
If you want to relive your teenage romance days wherein there are butterflies in your stomach, then this movie is perfect for you this Valentine's day. To All The Boys I've Loved Before is about an Asian American teenager, Lara Jean who is played by Lana Condor, whose secret love letters unintentionally get sent to her top 5 crushes. This eventually leads her to date one of them. Fall in love again with this movie! Follow it up with the second and third installments: To All The Boys: P.S. I Love You and To All The Boys: Always and Forever.
Netflix Philippines has a wide array of local and foreign TV Shows and Movies suitable for all ages to watch this Valentine's in your condo. From animated films and shows, reality TVs, and romantic comedies to dramas, Netflix has all genres to keep your Valentine. Which show or movie are you watching this Valentine's Day?
Meridian by Crown Asia
Tucked in a suburban address, The Meridian is strategically located in Bacoor, Cavite only 3 minutes away from the highly commercialized Aguinaldo Highway and 5 minutes from Molino Boulevard. Meridian is a 5-hectare modern contemporary midrise condominium development by Crown Asia. The Meridian also offers resort-inspired amenities perfect for sports and recreational activities.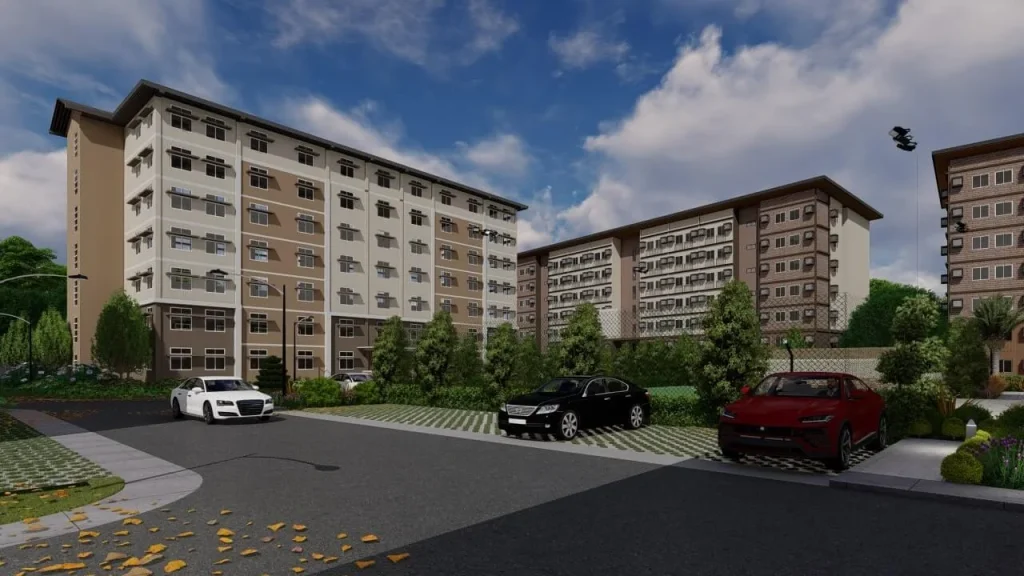 The Meridian offers spacious, ready for occupancy 1-Bedroom (30 sqm) and 2-Bedroom (40 sqm, 42.60 sqm) units, perfect for hosting your watch parties with friends or binge-watching your favorite series by yourself. Meridian's condo units are also Smart Home Automation Ready.
Related Blog: Home Quarantine Date Ideas